14 Things To Do With Kids in NYC
Do you already know what plans you'll be making with the kids when you visit New York? Here are some fun ideas for all tastes.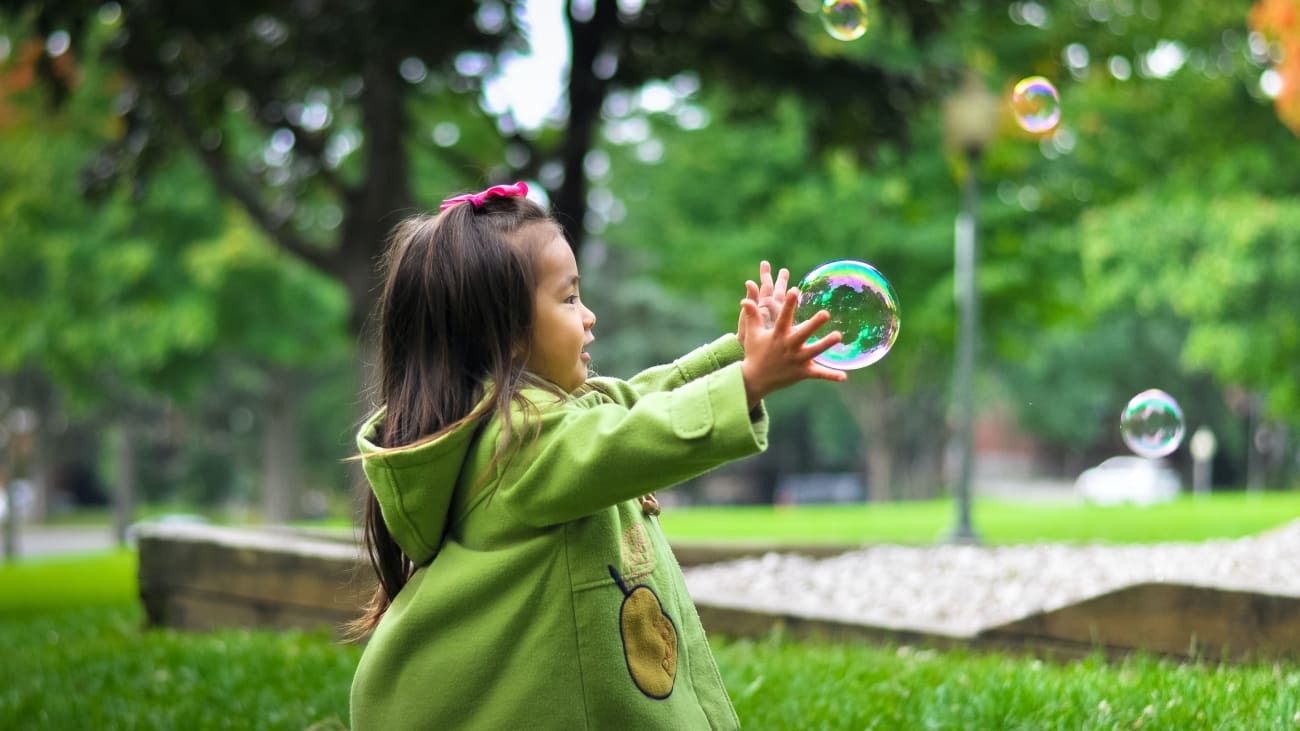 If you're planning a family trip to New York, chances are you'll want to set aside some of your time in the city to make plans with the kids. That way they can also have fun and make the most of their holiday in the city.
With these 10 things to do with kids in New York, you're sure to have a great time and plenty of memories and anecdotes to take home with you when you return.
1. Experience the magic of Broadway as a family!
Taking the kids to see a Broadway musical (New York's theatre mecca) is one of the most fun things to do as a family in the city.
Even if you're not a fan of Broadway shows or don't speak English, the kids will love being immersed in the fantasy world of fabulous musical numbers, characters and spectacular sets full of colour, music and special effects.
The magic of Broadway musicals is unique and you won't find it anywhere else - it's an experience the kids won't forget!
2. Go to the Bronx Zoo
Visiting the Bronx Zoo is one of the most fun things to do with kids in New York City. Everyone loves animals and even more so if they are as curious as the ones that live in this zoo!
Around 6,000 animals of hundreds of different species live here. Amazing, isn't it? Many of these creatures are endangered, so a visit to the Bronx Zoo is a great way to teach children about the importance of caring for the environment while having fun seeing them up close.
In fact, the Bronx Zoo has an area inside the park specially dedicated to children called The Children's Zoo where they can pet and feed the animals in the barnyard. They'll have a great time and it will be one of the best memories of their holiday in New York!
Remember to buy your Bronx Zoo tickets online because you'll need to book your visit to the park in advance. I'll tell you all about it in the post Bronx Zoo Tickets!
3. Enjoy the Christmas lights in Dyker Heights
If your trip to New York coincides with the Christmas season and you love Christmas-themed decorations and lights, take the kids to Brooklyn to see the neighbourhood of Dyker Heights!
A place that has become famous because every year the locals, imbued with the Christmas spirit, put on a huge display of decorations and lights to carefully decorate their houses "American-style" for Christmas.
Kids will love it because there are snowmen, elves, reindeer and Father Christmas everywhere. Walking through the streets you'll think you're on the set of a typical American Christmas movie like "Home Alone" and the like. There are even guided tours of Dyker Heights that will take you to see the most picturesque spots in the neighbourhood!
Be prepared because you've never seen anything like it! If you like the idea of seeing the Christmas lights in this Brooklyn neighbourhood, before you go with the kids I recommend you read my article How to Visit Dyker Heights Christmas Lights in New York where I tell you how to get the most out of this experience.
4. Ice skating in New York City
If you're visiting New York during the winter, you'll have the opportunity to go ice skating at one of the rinks that are set up all over the city. It's one of the coolest things to do with kids in New York and the perfect place for them to play for a while and have fun doing tricks.
Plus, you'll get some great pictures with a very wintry look. Which ice rinks can you go to in New York?
WollmanRink (Central Park): It has beautiful views of the park's landscape on one side and the city's legendary skyscrapers on the other. When you've finished skating you can go for a hot chocolate at the Wollman Café, the ice rink café.
The Rink (Bryant Park): It's located on the grassy area inside the park and in the middle of the Christmas market stalls. If you bring your own skates, access is free, but if not, don't worry, you can rent them.
Rockefeller Rink (Rockefeller Plaza): You will recognise this ice rink from hundreds of movies. It is one of the most typical but sometimes there are queues to get in. However, skating next to the giant Christmas tree at Rockefeller Center is an unforgettable experience.
5. Jump and run in New York's playgrounds
While New York may seem like a concrete jungle, it actually has plenty of parks where you can take a stroll as a family and let the kids play freely. Both in the gardens and in the playgrounds that are often set up there. Here are some of the parks in New York that you can visit on your holiday.
Bryant Park (Midtown Manhattan): One of the smallest parks in the city where you can relax and enjoy nature. It has a small vintage merry-go-round that the kids can ride for some fun. The ride costs $3.
Battery Park (Lower Manhattan): This is one of New York's most beautiful parks with spectacular views of the harbour. Near Castle Clinton is The Battery Fountain, a curious fountain with jets coming out of the ground that the kids love to play in during the summer (bring swimming costumes just in case!). To the east of the park is the SeaGlass Carousel, which you can ride for $5.
Domino Park (Brooklyn): This park has a very unique industrial style because it was built on the site of a former sugar refinery in the area. Kids will love playing on the slides and grown-ups will love the beautiful views of New York City in the background.
Slide Hill (Governor's Island): On this island in New York Bay, kids can play on the giant slides of Slide Hill and if you're up for it, you can even take the plunge yourself, even if you're not a kid anymore.
6. Ride the Roosevelt Cable Car
In case the kids have never ridden a cable car before, in New York you can head to the Upper East Side to ride the Roosevelt Cable Car, which connects Manhattan to Roosevelt Island.
It's great fun for the whole family and quite inexpensive as you only need a Metrocard, the same card you use to travel by bus or underground.
Although not one of the most popular tourist attractions, the Roosevelt Cable Car has a lot of charm and beautiful views of New York. You'll be amazed when you see that you're floating in the air above the East River! On the way down you can take a short sightseeing tour of Roosevelt Island as there are several cool things to see.
Kids can take the opportunity to run and jump around the island's playgrounds in the Main Street area and The Octagon. You can even visit a cat sanctuary and meet these cute little critters - they'll have a blast!
7. Take a stroll through New York's toy stores
If you want to buy the kids some souvenirs of their stay in the city, you'll find many shops in the city where their eyes will glaze over and they'll lose track of time - it'll be because of the toy shops in New York! Here are some of the most curious ones to visit with children.
8. And don't forget the candy shops
Even if they're travelling thousands of miles away from home, kids still have a sweet tooth and won't forgive a sweet tooth (and neither will adults!). If you want to indulge your sweet tooth during your holiday in New York, you have to visit some of the most original candy shops in New York. There's something for everyone!
Economy Candy: You'll find this candy paradise on the Lower East Side. Despite its small size, the shop is packed to the rafters with candy of all flavours, colours and shapes. And the prices are pretty cheap (items are available for $0.99), hence the name.
M&M's World: Another must-stop in Times Square for those with a sweet tooth. Here you can buy a lot of the brand's knick-knacks and merchandising. It's hard not to leave with a bag of candy.
Dylan's Candy Bar: A must for those with a sweet tooth on the Upper East Side, the shop has three floors full of candy! Over 7,000 kinds! A dream come true for millions of children.
9. Be amazed by the wax figures at Madame Tussauds in New York
If during your trip to New York you feel like going to a museum for fun and a different kind of time, Madame Tussauds Wax Museum in Times Square is definitely the place for you.
This is one of the best things to do with kids in New York because they'll have a blast and it's an experience they'll remember forever. They can walk through Madame Tussauds Museum from top to bottom taking all the pictures they want of the wax figures and posing on the sets with characters like E.T., King Kong or Ghostbusters.
And if you love superheroes, don't miss the Marvel 4-D Cinema Experience, a 4D film with special effects such as wind, water and even scents and incorporating 3D film technology. During the screening you'll feel like you're in the middle of a battle between the forces of good and evil - absolutely brilliant!
10. Sail the waters of New York aboard the NYC Ferry
I'm sure the kids would love to ride a boat and sail the waters around New York City like intrepid sailors in search of adventure, so how about taking them on the NYC Ferry for a little while during your holiday? If they've never been on a boat before, they'll be thrilled!
Plus, this option will allow you to see the beautiful Manhattan skyline from another perspective, and you'll also be able to travel to other New York boroughs for a trip to Brooklyn or Governors Island if you feel like exploring other areas of the city. And for very little money because riding the NYC Ferry is only $2.75 and children under 1.10 metres are free.
It's a great experience to do, especially in spring and summer when the weather is nice and you can enjoy the sunshine, sea breeze and views from the top deck of the ferry.
The trip on the NYC Ferry is very pleasant and there is even a cafeteria on board where you can buy a snack in case the kids get the munchies.
11. Vibrate to the atmosphere of the NBA, the best league in the world!
If at home you always watch NBA games on TV with your family, how can you not take advantage of being in New York to fulfil a dream and attend a New York Knicks or Brooklyn Nets game in person?
You'll have a blast! Not just because you're passionate about basketball, but because NBA games are a true spectacle of music, dancing and partying- a show in capital letters! The madness and the atmosphere that this sport awakens in the city is an amazing experience that you can't miss with the kids in New York. It will be an unforgettable memory of your holidays!
So now you know, get your tickets for the NBA in New York and get your team's jerseys to cheer them on to the title!
Tips for making the most of these family experiences in New York City
On Broadway musicals
When buying tickets for Broadway there are several things to keep in mind:
Not all musicals have the same theme and duration, so when looking at the listings make sure you choose a Broadway musical that is appropriate for your children's tastes and age.
There is a wide variety on offer. If you don't know which one to choose, my advice is to go for a musical you've already seen at the cinema, such as Aladdin, The Lion King or Frozen. This will make it easier to follow the show!
Most theatres do not admit children under 4 years old (these are individual theatre policies).
None of the theatres sell children's tickets for Broadway musicals, so all patrons must pay the same price for tickets.
At the ice rinks in New York
A good time to go skating with children at the ice rinks is early in the morning and on weekdays, when there are hardly any people. Also, skating and standing "aids" are free before 11am.
At New York's playgrounds
Kids love to run wild on playgrounds, jumping and running around. However, this can lead to a trip if they are not careful. Pack some plasters and water in your backpack in case you need to treat a few scratches, as well as some wipes in case they get mud on their hands and face.
At the Bronx Zoo
As tempting as it is to feed the animals at the zoo because they are so cute and funny, remember that it is forbidden- it can be dangerous for the children and the animals! Also, you are not allowed to touch the plants, flowers or trees at the zoo.
Seeing the Christmas lights in Dyker Heights
If you feel like checking out this quaint Brooklyn neighbourhood during your holiday season, I suggest you head to Dyker Heights a little before dark to catch the lights switch-on, which in New York happens around 4:30 PM in December. It's a magical moment!
On the Roosevelt Cable Car
I recommend riding the cable car around midday when it's less crowded. Don't forget that it's a means of transportation that connects Roosevelt Island to Manhattan and that New Yorkers use it to get around. So it's best to avoid the rush hours between 7 and 9 AM and 5 and 7 PM.
At Madame Tussauds Museum in New York City
Madame Tussauds Museum opening hours are quite extensive (Friday and Saturday from 10 AM to 10 PM and Sunday to Thursday from 10 AM to 8 PM) so you can visit when it best fits your schedule. However, if you want to go when it's less crowded, I recommend visiting in the morning on a weekday.
By NYC Ferry
The frequency of the ferry is less frequent than the underground, so to avoid having to wait too long on the dock for the ferry to arrive, it is best to plan your trip well in advance so that you arrive on time.
Depending on the route and the day of the week there are different frequencies, so check the timetables on the website beforehand to be able to board on time.
At an NBA game
NBA game days are a special time in New York. I recommend that you get to the stadium at least an hour in advance so you don't get caught in the middle of the game. That way you can go through security calmly, browse the souvenir and snack shops, find your seats in the stands and experience the pre-game atmosphere with the cheerleader dances, the anthem and the entrance of the players to the court
As for whether children can go to NBA games for free, the truth is that it depends on each team. In New York, the teams have their own rules. Let's take a look:
New York Knicks: Madison Square Garden's policy states that children who have reached the age of two must have a ticket.
Brooklyn Nets: According to the Barclays Center, children up to 34" tall can get in for free by sharing a seat with a ticketed adult who accompanies them. If this height requirement is not met, they will need their own ticket to enter the stadium.