10 Things to Do in New York in March
The cold weather in New York in March doesn't stop you from having a great holiday there. You have the chance to ice skate, watch flower shows, scream with excitement at sports games, see musicals and more - discover all there is to do!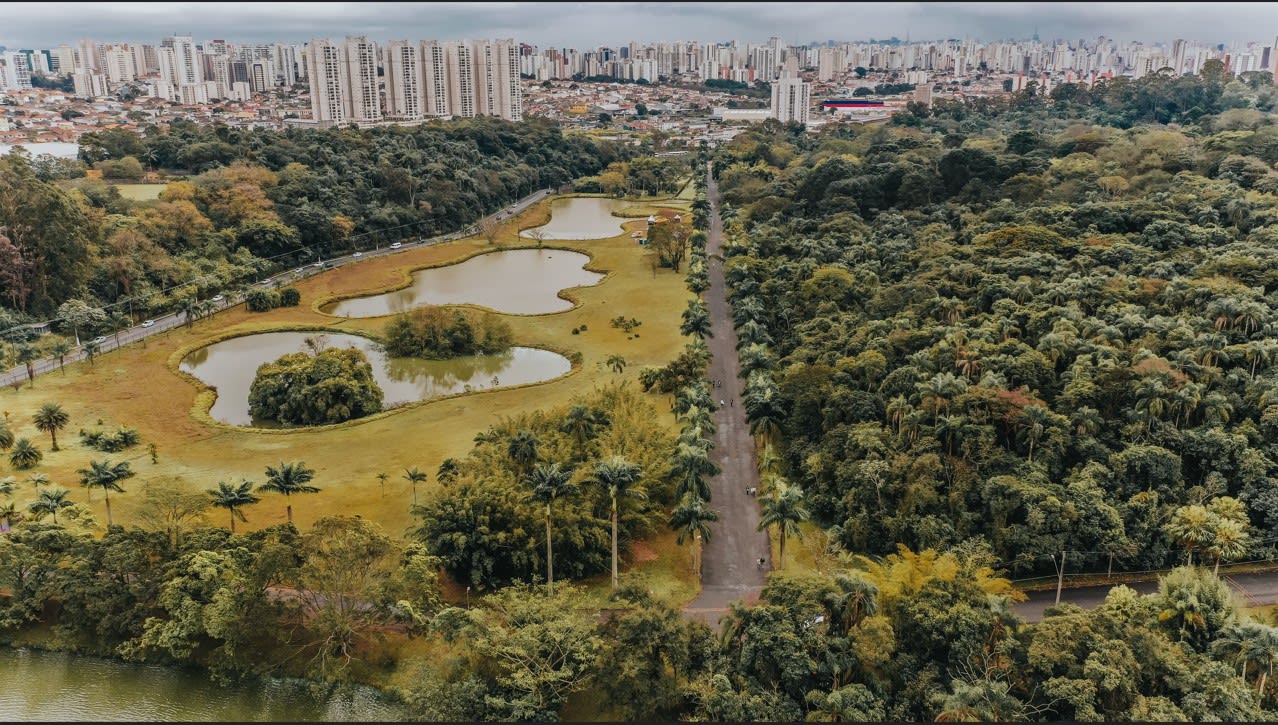 During the third month of the year, you have to start saying goodbye to winter in New York. Visiting the city during this month, you'll see it begin to shyly welcome the spring season. So you may be surprised to learn just how wide the range of things to do in New York in March is. New York in spring is an experience not to be missed.
From ice skating rinks and winter markets to colourful outdoor flower shows. To help you plan your trip, I've put together a list of my favourite activities and events for the month. Whether you can handle the cold or prefer the warm weather, you'll find something to enjoy.
1. Don't miss the exhibition of the beautiful orchids
Early spring at the end of the month is ideal for deciding what to do in New York in March. The beautiful orchid show, held at the great Botanical Garden, is a wonderful event. For the Orchid Show, the place is covered in a natural gala presenting these exquisite and beautiful flowers.
In order to please your eyes with these flowers, which are of various colours, attend the exhibition in March. This is the ideal month, with the right conditions, for the orchid to be seen in its full splendour and bloom. So include this event in your tourist excursion to appreciate these natural beauties.
If you are a lover of flowers, and in particular orchids, I recommend you visit this exhibition. Tickets are cheap, you can get them on the official website of the Botanical Garden and they give you full access. While you are there, take some pictures so that you can keep this beautiful memory for many years to come.
2. Have fun skating on an ice rink full of ice
Skating in New York during the winter is a movie scene you'll want to recreate when you go there. Luckily, ice skating is one of the things to do in New York in March. That's because many rinks are still open and operating only until the end of this wintry month.
If you love skating, you'll enjoy practising or doing stunts even more with the New York atmosphere all around you. On the other hand, if like me you don't know how to skate, but want to learn, this is a great opportunity. Some of the rinks, which you can usually visit at that time, are:
Bryan Park: One of the most beautiful, it is in the middle of the hustle and bustle and allows you to see the Empire State Building at night and day.
Rockefeller Center: It is among the most popular rinks, so you will have to wait in line and pay a little more for that unforgettable experience.
Woolman Central Park: It is world famous, full of locals and tourists, but the prices are affordable.
3. Take shelter from the cold in an interesting museum
Another activity to do in New York in March, if you are sensitive to the cold, is to visit a museum. There are many warm museums where you can take shelter and have an enriching and interesting experience. Fortunately, March is not part of the high season, so admission prices are lower.
There are art museums, ancient history museums, nature museums and museums with works from modern times. So you have several options to choose from. If you don't know which of the many museums to start with, here are 3 that I highly recommend:
The Guggenheim Its iconic internal structure connects several galleries via a circular ramp that looks like another work of art. Although the white cylindrical building is small, you'll really enjoy your visit if you check beforehand what exhibitions are available.
Natural History Museum Contains amazing displays of creatures of all kinds, such as large dinosaur skeletons, in shadowy and intriguing rooms. It also has a life-size replica of a huge blue whale and a modern section with a planetarium.
The MoMa has important paintings by Picasso, Van Gogh and works by Andy Warhol. But, since its ambitious renovation and expansion, it also has more unpredictable modern art collections. So go and get your MoMA tickets!
4. Feel the adrenaline rush of an NBA game
Watching NBA basketball games is one more thing you can do in New York in March. These games are in full swing in that month and the teams battle hard. Especially the New York Knicks and the Brooklyn Nets are playing for their lives.
In order for you to feel the warmth of the cold season, I suggest you to go inside to watch the games. In those enclosed spaces you will feel at ease and comfortable, while enjoying great plays made by professionals. You will be able to feel the adrenaline and excitement of all the people present to support their teams.
If you go to support the New York Knicks at their own home, you will enter the impressive Madison Square Garden. On the other hand, the place where you can watch Brooklyn Nets games is Barcleys Center. Whichever one you decide to go to, I promise you'll have a great time if you love basketball so don't forget to book your NBA tickets.
5. Celebrate Special Meatball Day with Little Italy
Did you know that there is an international meatball day? It is celebrated on 9 March, just after International Women's Day. On this day, you are likely to meet more people in the small but famous Little Italy, included in the New York Contrasts Tour.
As the name suggests, it is an area that pretends to be a little piece of Italy in New York. Because of that, there are many Italian restaurants that are ideal for celebrating the special meatball day. What better way to celebrate this date than eating the best meatballs in the metropolis?
6. Experience International Women's Day in style
The 8th of March is an important date, not only in New York but all over the world. However, in the Big Apple, International Women's Day is especially celebrated in a big way. There are several unique events that take place and aim to promote gender equality.
For example, every year there is a huge demonstration or march that you can join. This is done to remember the movements that have been successful in defending women's rights. Every year a slogan is chosen for that date and the activities to be carried out in the streets are varied. For more information, see the official International Women's Day website.
7. New York's Winter Wine Festival in Times Square
Another major event in New York City is the great Winter Wine Festival. It takes place on March 9th and during the festival you will have the opportunity to taste quality wines. The famous event, held in Times Square, also includes the tasting of appetizers that will surely fascinate you.
To further enhance the excellence of the day, the festival features renowned musicians. The guests, who delight the audience with their music, are usually artists who have won several international awards.
So, if you attend, you are guaranteed good wine and delicious food with pleasant sounds in the background. Can you imagine a more elegant, sophisticated and enjoyable event than this one? Hardly. Ticket prices range from approximately €25 to €800 and are available on the website. Besides, it takes place in two sessions:
Afternoon session: 8:00 AM - 11:00 PM.
Afternoon session: 3:00 AM - 6:00 PM.
8. Attend the Macy's Flower Show
Add attending the Macy's Flower Show to your list of things to do in New York in March. As the month draws to a close, the Macy's department store chain carries out a tradition that marks the beginning of spring. They fill their department stores with lots of eye-catching plants and pretty floral arrangements.
They even bring in trees to recreate beautiful natural environments in their malls that are worth seeing. Strolling through these, you will find multiple colours full of life and very pleasant aromas. This will be possible thanks to the variety of flowers and plants that they bring from different parts of the world.
Perhaps with this exhibition you will even end up finding gifts of nature that you didn't know before. I can assure you that it will be very pleasant to stroll around these places where you can also do all the shopping you want.
9. Participate in or attend a half marathon
Among the most popular events that take place in New York in March is a half marathon. This month you can have the opportunity to participate by running or being one of the cheerleaders. In either position, you will be in for a spectacular event.
Many people from around the world participate, making this a special event worth being at. You can apply on the official website. Enjoy and share the emotions of the runners and the adrenaline of such a competition. Also, while running, you will pass by several New York landmarks.
The half marathon course starts in Central Park and goes all the way to Wall Street. That way, you'll run about 22 kilometres starting early in the morning, when your energy is at its peak. Doing something like this will be fun and help you warm up in the cold season.
10. Saint Patrick's Day Parade
On March 17th, Saint Patrick's Day Parade takes place in New York City. On this day, the city of New York dresses up in green and celebrates Ireland's National Day. This is the oldest event in the United States and brings together 700,000 New Yorkers who look forward to it.
This event is free, so you can watch it for free on the day of the event. The route starts at 44th St. and Fifth Avenue, all the way to Saint Patrick's and ends at Third Avenue.
What are the temperatures in New York in March?
During March, the winter season slowly passes and spring begins. However, the cold remains and snow is likely to fall in the early days of the month. The average maximum temperature is 10°C while the minimum temperature averages 2°C.
Regarding the time or the clock, it changes in the middle of the month and moves forward by 1 hour. This gives you more daylight so that you can explore more of the city. It is estimated that it starts to get dark at approximately 18:30 or 6:30 pm.
What to pack when visiting NY in March?
New Yorkers don't stop going out and visiting places because of the cold weather. To make sure you don't let the weather stop you either, make sure you pack your suitcase with the necessary things. Some of the items of clothing that you should pack are as follows:
Coat that has the correctthermal insulation, be it a thick coat, a down jacket or an insulated anorak.
Shoes with a good grip, not flat soles, as the surfaces are slippery and you could fall. Preferably opt for high waterproof boots made of good material.
Hat**, gloves, earmuffs, thick socks and** thickscarves that can cover your neck and, if possible, part of your face.
Thick jumpers, and thermal T-shirts that you can wear underneath them, combined with a somewhat thick coat.
Trousers made of thick fabric, such as jeans, corduroy or other very cold-resistant material.