14 best museums in New York City
New York is home to some of the most important museums in the world. If you want to know which ones are the best and why, read on.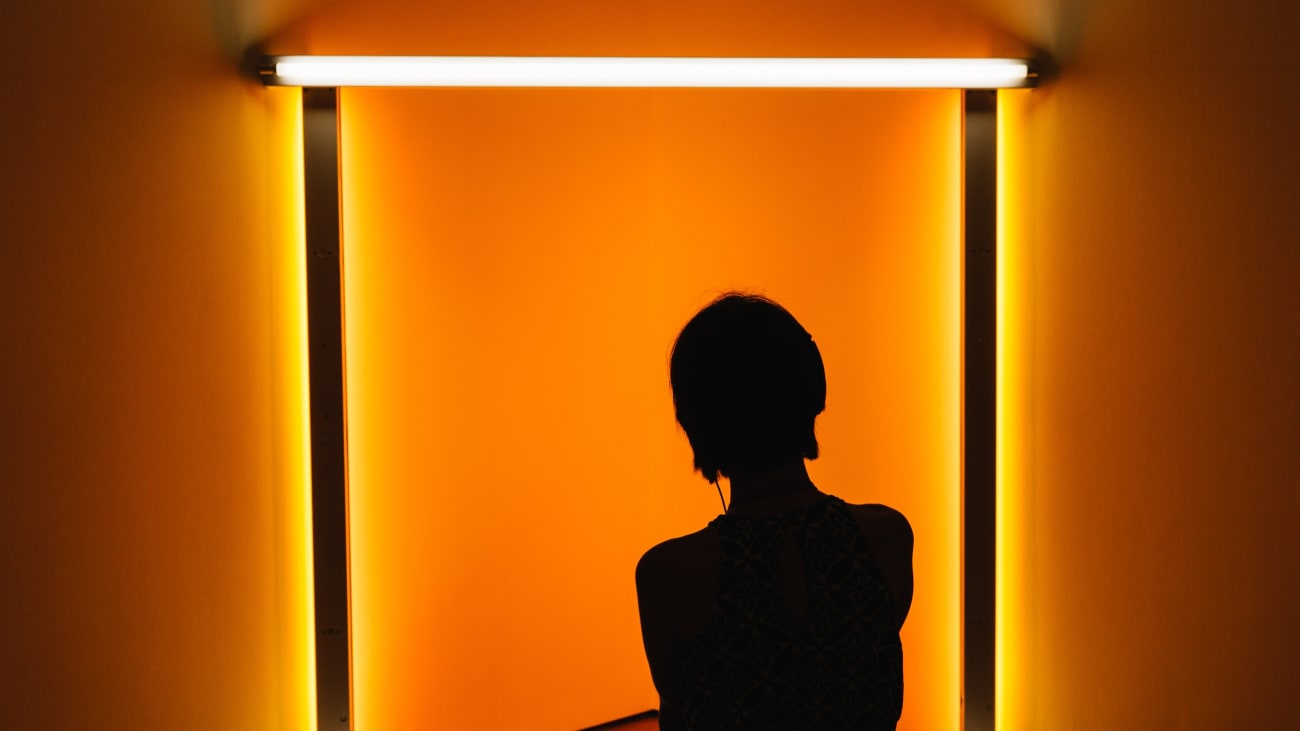 New York is a great city with enormous leisure possibilities whatever the time of year you travel to the city.
It has become one of the great cultural centres of the planet thanks to its museums of all kinds for all tastes and there is no doubt that a tour of the best museums in New York is one of the essential things to do there, but which ones are not to be missed?
1. 9/11 Museum
For those of us who witnessed the events of 1 September 2001 in one way or another, a visit to the National September 11 Memorial & Museum is a very emotional moment during a trip to New York. The world was brought to a standstill by the terrorist attacks on the Twin Towers and the Manhattan skyline changed forever that morning.
With this audio tour ticket to the 9/11 Museum, you will have direct access to the museum itself and the 9/11 Memorial where you can learn more about this episode in American history and New York City's heroic response to the terrible event.
A visit to remember, what is the 9/11 Museum like?
This museum documents the history and significance of the attacks on the World Trade Center in New York, through an extensive collection of more than 10,000 objects that bear witness to that tragic date.
On the day of my visit I started at the Memorial Plaza, two huge water fountains with cascading waterfalls located in the exact spot where the towers once stood. The sight is absolutely breathtaking in its emotional significance. On the edges of the fountains you can read the names of those who perished in the attacks on bronze plaques.
Visiting the living history of 9/11
The museum is located underneath Memorial Plaza, within the remains of the original World Trade Center structure. After passing through the security arch, there is nothing that can prepare you for what you will see inside the 9/11 Museum as it stirs up many emotions and it is impossible not to have a lump in your throat throughout the tour.
The remains of the original columns of the Twin Towers, the stairs by which hundreds of people tried to flee for their lives, as well as the victims' artifacts recovered from the rubble and the testimonies of the survivors are very impressive to see.
Many people sacrificed their lives that day to save the lives of others, and thanks to all those unsung heroes, hundreds of people managed to survive.
Practical information
Where is the 9/11 Museum: 180 Greenwich Street in the World Trade Center, south of Manhattan.
How long does it take to see it: Because of the significance of this museum, it is a place that should be seen at your own pace. My advice is to set aside a minimum of 2 hours to walk through it.
Opening hours: The 9/11 Museum is open on Mondays, Tuesdays, Wednesdays, Thursdays and Sundays from 9AM to 8PM and on Fridays and Saturdays from 9AM to 9PM.
How to get there: Bus lines M5, M20, M22 / Metro Chambers Street (lines A, C, 1, 2 and 3), Park Place (lines 2 and 3), World Trade Center (line E) and Fulton Street (lines A, C, J, Z, 2, 3, 3, 4 and 5).
Extra information: see our article on 9/11 Memorial Tickets and Tours in NYC.
2. Natural History Museum
Another of the best museums in New York is the Museum of Natural History. Many people will know it from Ben Stiller's film 'Night at the Museum', especially the younger ones. However, even if its collection does not come to life in the real world, it is worth a visit for the importance of its collections and how well structured they are in an enjoyable and exciting tour.
In fact, it is one of the must-see museums in the city and one of the most visited, so if you want to skip the queues at the ticket office and go straight to what you are interested in, it is best to get this ticket to the Natural History Museum of New York.
What to see at the Natural History Museum
It was created in 1869 to study the universe, the Earth, human beings and the dissemination of science thanks to the efforts of naturalist Albert S. Bickmore, so you can see a lot of interesting things here: from fossils and dinosaur bones to meteorites and the origins of human beings.
Given the size of the Natural History Museum and the sheer number of exhibits on display, a visit can be overwhelming, especially if it's your first time. This ticket gives you access to nearly 50 permanent and special exhibits, including the Rose Center for Earth and Space.
How to plan your visit
The Natural History Museum is made up of 28 interconnected buildings that house its popular library, research laboratories and dozens of permanent exhibition halls.
Some of the most famous are the Biodiversity and Environmental Halls (where a 28-metre-long blue whale specimen is on display), the Earth and Planetary Sciences Halls (where the Ahnighito meteorite that crashed in Greenland is on display) and my personal favourite, Fossil Halls, the room with the largest collection of dinosaur fossils and life-size reproductions.
My advice is to plan it well and set aside at least 3 hours to explore the museum at your leisure, either to discover its most relevant rooms or to go at your own pace seeing what you like the most.
Visit with children
If you go to the New York History Museum with children, I recommend you set aside some time to go to the Discovery Room, a room where kids from 5 to 12 years old can learn about nature and science by experimenting in an interactive way with puzzles and scientific challenges accompanied by their parents. They will love it!
Practical information
Where is the Natural History Museum: It is located on 79th Street west of Central Park.
How long does it take to see it: Its collection is considered the largest on the planet with more than 35 million pieces of all kinds. If you don't have much time it is best to be selective and go directly to the rooms you want to see.
How to get there: Bus (lines M7, M10, M11, M79, M86 and M104) / Metro (81st St. Museum of Natural History Station, lines B and C).
Hours: Open Wednesday to Sunday from 10 AM to 5:30 PM.
Extra info: You can read more details in my article about the Museum of Natural History. Museum of Natural History New York Tickets: how to buy and prices.
3. MoMA
When it comes to modern and contemporary art, MoMA is the most important museum in the world and one of the must-visits in New York.
Its popularity lies not only in the incalculable value of its collections but also in offering a complete experience suitable for all ages, which is why there are often long queues at the entrance.
However, with this skip-the-line ticket, you get immediate access to the MoMA Museum and its vast collection of 200,000 works signed by famous artists such as Dalí, Picasso, Andy Warhol and Van Gogh, among many others. You'll love it so much that you won't want to leave!
What to see at MoMA
It is surprising to discover that from the eight canvases and one drawing with which MoMA began in 1929, its repertoire now exceeds hundreds of thousands of pieces including paintings, sculpture, drawings, prints, design, photography, films, architecture and prints, all spread over 6 floors!
If you like art as much as I do, I'm sure you won't mind wandering around for hours enjoying every detail, but if you just want to make a short visit to MoMA, I advise you to focus on floors 4 and 5, which is where you'll find the worksof the most famous artists: Warhol, Pollock, Matisse or Cézanne.
But its stimulating repertoire goes beyond that. The great thing about this skip-the-line MoMA ticket is that you can also explore MoMA PS1, Long Island City's contemporary art centre, for 14 days after your visit to the Manhattan venue to soak up even more art. This cultural space hosts exhibitions that address both artist retrospectives and site-specific shows.
Before you leave MoMA
When you're done, before heading out onto the streets of New York, I suggest you take a break at MoMA's Sculpture Garden, an oasis in the middle of the city where you can enjoy a coffee in a very unique setting designed by Philip Johnson in the 1950s.
Practical information
Where is MoMA: It is located on 53rd Street between 5th and 6th Avenue.
How long does it take to see it? It will depend on how much of a fan you are of modern and contemporary art. For a quick visit you should allow at least 90 minutes.
How to get there: Bus lines M1, M2, M3, M4 and M5 / Subway 5th Avenue - 53rd Street (E and V lines).
Opening hours: Saturday to Thursday from 10:30 AM to 17:30 PM and Friday from 10:30 AM to 20 PM.
Extra information: I tell you more details about my visit to MoMA in the article about the MoMa. MoMA New York Tickets: how to buy, prices and schedules.
4. Whitney Museum of American Art
After a pleasant stroll through High Line Park you cancontinue your sightseeing tour by entering the Whitney Museum, a space specialising in 20th century American art.
With this skip-the-line entrance to the Whitney Museum of American Art you'll have direct access to the best of modern and contemporary American art in one place with breathtaking scenery from the museum's open-air terraces. Plus, there are free daily tours to learn all its secrets in depth.
What to see at the Whitney Museum of American Art?
There are many interesting museums in New York but the curious thing about this one is that it was born out of failure. Its founder, sculptor Gertrude Vandelbilt Whitney, created it in 1930 after the MET refused to exhibit her collection.
Today its holdings include works of art by 20th century American artists such as Jackson Pollock, Edward Hopper, Georgia O'Keeffe and Andy Warhol, and, most interestingly for me, by living contemporary artists who find in this museum a space to present their works in public for the first time.
How to plan a visit?
The Whitney Museum consists of several floors between the temporary exhibitions and the permanent collection, which has 21,000 pieces created by more than 3,000 artists and the founder Gertrude Vanderbilt Whitney's own collection according to different historical periods.
The atmosphere at the Whitney Museum is relaxed and seems designed to appeal to a young-spirited audience.
If you don't have much time for a visit, my advice is to look for the works and artists you like the most and take the opportunity to see the rest of the museum from above. The interior is just as interesting (with the largest column-free gallery in the city) as the outdoor terraces on floors 5, 6, 7 and 8, which act as art galleries and viewpoints over the city at the same time.
Why I like it
In addition to its subject matter, contemporary art, I love the Whitney Museum because it is not crowded like other museums and because of the architecture of the building, which has a spectacular façade. And from its terraces there are wonderful views of the Hudson River, the Meatpacking District and even New Jersey and southern Manhattan.
Practical information
Where is the Whitney Museum: It is located at 99 Gansevoort St, New York.
How long does it take to see it: Book at least a couple of hours, as it is a very large museum, with hundreds of permanent works spread over nine floors.
Hours: The Whitney Museum is open Sunday through Thursday from 10:30 AM to 6 PM; Fridays and Saturdays until 10 PM. Closed Tuesdays, Thanksgiving Day, December 25 and January 1.
How to get there: M1, M2, M3 and M4 bus / 77th Street Subway (line 6).
5. Madame Tussauds
Are the wax figures at Madame Tussauds as spectacular as they say they are? Yes, they are! The truth is that this New York museum has a well-deserved reputation, not only because of how much the wax sculptures look like the people they represent, which is essential, but also because you can interact with them in different settings and take home a great souvenir album of your visit.
With this ticket to the Madame Tussauds Museum in New York, you'll have full access to its more than five floors of exhibitions with all kinds of settings in which to take pictures with your favourite actors, musicians and sportsmen. For example, imagine posing on Oprah Winfrey's interview couch or in the Oval Office with the President of the United States. Sounds like fun, doesn't it?
What to see at Madame Tussauds?
The Madame Tussauds Museum welcomes you with the Opening Night Party room, set up like a big party where you can mingle with different celebrities. The visit continues with other themed rooms such as the Sports Zone or Pop Culture, where you can meet sportsmen, musicians and other famous personalities.
One of the areas I was most excited about was the Star On Broadway exhibition, an interactive experience where you get to play the role of a real Broadway star. It was great fun to play a tune on a giant floor piano, just like in the movies! And singing at the top of your lungs one of the songs from "Phantom of the Opera" along with the main characters.
The Marvel 4-D Cinema Experience is also highly recommended if you like superheroes. It is a 4-D movie that incorporates 3D movie technology with special effects including wind, water and even smell. It's as if the film puts you in the middle of the battle between good and evil. Truly a fantastic experience.
Perfect to go with kids
If you're travelling with kids or teenagers, this is one of the best museums in New York to visit as a family because they'll have a blast.
They'll be able to tour Madame Tussauds from top to bottom, taking photos without fear of spoiling the wax figures (after all, they're all celebrities used to flashbulbs) and posing with E.T. or the ghostbusters, among many other characters.
Practical information
Where is it: 232 West 42nd Street (in Times Square).
How long does it take to see it? 90 minutes will be enough to see the highlights of Madame Tussauds although it all depends on how much time you want to spend taking photos.
Opening hours: Madame Tussauds is open from Sunday to Thursday from 10 AM to 20 PM while on Fridays and Saturdays it is open from 10 AM to 22 PM.
How to get there: Bus lines M6, M7, M10, M20, M27, M42 and M104. / Subway 42nd Street & 8th Avenue (lines A, C and E), 42nd Street & 6th Avenue (lines B, D, F and V) or 42nd Street-Times Square (lines 1, 2, 3, 7, N, Q, R, W and S).
6. Fotografiska New York
The Fotografiska Museum in New York: it's anything but a museum. On the outside the building is a marvel, but inside it never ceases to amaze because there is no permanent collection - every exhibition is unique! It's a mix of photography, art, music and nightlife.
A living, constantly changing art space capable of adapting and showcasing the latest movements and social issues by emerging and established artists through a vibrant cultural programme.
Why I like it
Fotografiska New York
Precisely because it is not just another museum with a traditional museum atmosphere.
The ambient lighting of the rooms, the elegant interior design and the soothing music is a novel approach to photography that, together with a temporary collection, makes the experience totally different every time and a reason to visit Fotografiska New York on every trip to the city.
Practical information
Where: Located at 281 Park Avenue South.
How long does it take to see Fotografiska New York: At least 2 hours to enjoy the atmosphere and the collection.
Opening hours: Fotografiska New York is open Wednesday to Sunday from 11AM to 9PM. Mondays and Tuesdays closed.
How to get there: Bus M1, M2, M3.
7. Spyscape Museum and Experience
Have you ever imagined being a spy on a secret mission? Think you could pass a lie detector test? Then put on your hat and trench coat because at the Spyscape Museum and Experience in New York you'll be taught how to think like a spy and put the tricks of the trade into practice.
With this ticket you'll get to experience those mysterious spy stories and in an immersive environment, you'll take part in a real spy challenge to test your own skills.
At the end you will be shown your own profile to find out what kind of spy you would be: 007, Mata Hari, Alan Turing or text=Joan Clarke?
Why I like it
Spyscape Museum and Experience
Because it's not just another museum about espionage but a mix between a museum and an interactive experience where I had a blast.
Spyscape Museum is divided into seven sections that are dedicated to different facets of espionage such as intelligence operations, deception or cyber attacks.
Before starting the adventure, a video is shown explaining the missions to be completed and each participant receives a wristband, which is scanned in each section to load the details of the next job.
For example, in "Deception" you have to tell which subject is lying or telling the truth after watching various interviews while in "Surveillance" you can test your talent for finding suspects on security cameras. The tests are so well done that you really get into the role and the time in the museum flies by.
The best part comes at the end though, when all the tests have been completed, the results are analysed to determine what kind of spy you are and which branch of military intelligence you would be instrumental in making the mission successful.
By the time you leave Spyscape Museum and Experience you will feel ready to go on any mission undercover, like a real spy.
Practical information
Where is it located: 928 8th Ave Between 54th-55th Street.
How long does it take to tour the Spyscape Museum: It will take approximately 90 minutes.
Is it suitable for children: The Spyscape Museum and Experience is best for children aged 10 or 12 and up as some of the exhibits can be tricky.
How to get there: Subway 50th Street (lines C, E), 59th Street Columbus Circle (lines A, B, C, D), 57th Street (lines N, Q, R, o, W) / Bus M7, M20, M104
8. New York Historical Society
If you're interested in the history of the United States, you can't miss the New York Historical Society, where you'll find a very important art collection with documents and works preserved since the colonial era.
Founded in 1804, thanks to the commitment to preserve American history of its 11 founders, this institution has a wide variety of exhibitions with objects, works of art, manuscripts and documents of great historical value.
This great museum also houses a library, which preserves one of the largest history archives in the country and is one of the oldest research libraries in the United States.
What to see at the New York Historical Society
In addition to the Patricia D. Klingenstein Library and its extensive catalogue of historical documents ranging from the colonial and revolutionary era to military history and slavery in the USA, this museum also has permanent and temporary exhibitions. Some of them are:
DiMenna Children's History Museum: for children to also learn to understand history in a fun way with educational programs for all ages.
Women's History Center: a pioneer in showcasing the legacy of women in American history.
A variety of temporary exhibitions covering a multitude of historical aspects, from the exhibition on the Jewish cuisine of Holocaust refugees in the country, to the Salem Witch Trials.
Why I like it
American history is extremely interesting and it's worth taking advantage of your visit to New York to learn more about the evolution of society in this country and to better understand its people.
What's more, as it is such a complete museum, with a wide variety of exhibits, both works of art and real objects and documents preserved, your visit will be a temporary journey through the turbulent history of the United States.
Practical information
Where is it? 170 Central Park West, Richard Gilder Way (77th Street)
Is it suitable for children: Yes, as it has a Museum especially for the youngest visitors.
How to get there: M10, M7 and M11 bus. 81st Street Subway - Museum of Natural History Station (A, B and C lines)
9. Broadway Museum
You've probably added seeing a Broadway musical to your list of things to see in New York, but if you're a fan of Broadway shows you might also be interested in seeing what goes on behind the scenes on Broadway.
The Broadway Museum, which opened in 2022, is a space dedicated 100% to musical theatre, to telling the secrets of Broadway. It exhibits everything from costumes to objects and sets from the greatest musicals in history.
It is a journey through history from the beginnings of the famous theatre to the present day, paying tribute to actors and directors as well as light and sound technicians. The different rooms spread over more than 2,400 square metres offer an interactive experience for all audiences.
What to see at the Broadway Museum
In addition to learning the history and understanding how the magic of Broadway was born, through its four floors, this museum offers musical lovers a journey through the different stages of the theatre since it began operating more than 200 years ago in Lower Manhattan.
You can see photographs of the old shows, sets of the works that reaped the greatest successes, such as West Side Story, or see up close the props and costumes used in the great musicals that continue to offer their functions today.
But you'll also have the chance to see how they work behind the curtain and how the show goes on thanks to the professional technicians who work meticulously taking care of every detail so that everything is perfect every night.
The museum also has a gift shop where you can buy a souvenir of Broadway, a great international brand that is nowadays one of the main reasons why people travel to New York.
Why I like
The Broadway Museum
In an entertaining and immersive way, the museum offers a comprehensive overview of the history and workings of Broadway. It's a show-lover's paradise and a great way to top off your plan if you've already seen or are going to see one of the Broadway musicals.
Practical information
Where: 145 West 45th Street, New York City
How long does it take to get around the Broadway Museum? The entire museum can be toured in 1 hour but it depends on how long you want to stop at each of the exhibits.
Is it suitable for children? The museum is suitable for all ages and children under 4 are free of charge.
How to get there: Bus M5, M7, M104, QM15, QM16, QM17 and QM18. Underground 47-50 Sts-Rocketfeller Ctr (Lines B, D, F and M).
10. Brooklyn Museum
During a visit to the borough of Brooklyn, make it a point to visit the Brooklyn Museum, one of the largest in the country and one of the best museums in New York.
It was founded in 1895 with the idea of becoming the largest museum in the world and although it failed to achieve its purpose, its collections of antiquities and American art are of great value and well worth a visit if you're interested in history and art.
Why visit the Brooklyn Museum
I loved the experience because with this ticket I had access to the museum's permanent collection, which includes art from all corners of the world from ancient Egypt to the present day, and the free guided tour.
One of my favourite exhibits was the Spanish Colonial and Native American art, although the collection of African, Pacific Islander and Islamic art also deserves a special mention as it is simply spectacular, as does the American art collection with works by Edward Hopper, Norman Rockwell and Winslow Homer.
Plus, with this ticket to the Brooklyn Museum, you get 10% off in the gift shop, which never hurts. Take advantage of your visit to the museum to explore the Brooklyn area, one of my favourites in the city.
Practical info
Where: The Brooklyn Museum is at 200 Eastern Parkway, Brooklyn.
How long does it take to see the museum: My advice is to plan your visit to the Brooklyn Museum well and at least set aside at least 2 hours to explore the museum at your leisure. If you don't have much time, it's best to be selective and go straight to the rooms you want to see.
Hours: Open Wednesday to Sunday from 11AM to 6PM. Closed Mondays and Tuesdays.
How to get there: Metro lines B , D , Q , N , R. / Bus lines B41, B45 and B69.
11. MET Museum
The Metropolitan Museum of Art, popularly known as the MET, is the largest museum in the city and one of the best museums in New York. Its collection brings together works of art from all over the world with more than 5,000 years of history. It is the temple for travellers with the soul of Indiana Jones!
As one of the most visited museums, the queues to enter the MET can sometimes be very long. However, the skip-the-line ticket to the MET is valid for 3 consecutive days and you can enter directly into the three sites that make up the MET Museum**(The Met Fifth Avenue**, The Met Breuer and The Met Cloisters) to enjoy all the art.
What to see at the Met?
You might almost ask, what not to see at the Met Museum? Everything here is absolutely fascinating. If you're passionate about history and art, you'll enjoy every corner of the museum like a child and shouldn't miss it during your trip to New York. This ticket includes all exhibitions and free public guided tours, which are available in 10 languages.
Since the MET opened in February 1872 when Robert Lee Jenkins donated his private collection, the museum has continued to grow and attract visitors. Each year more than 6 million people visit its halls filled with treasures from ancient Egypt, ancient Greece and Rome, the Middle Ages, Islamic art, art from the Americas, Africa, Oceania and much more.
To bring art and art education to Americans, the MET hosts dozens of exhibitions annually as well as events and programs that include films, lectures, performances, guided tours and family activities.
Speaking of families, did you know that children under 12 are free when accompanied by an adult?
How to plan your visit
A good start is to take a look at the MET map to locate the permanent collections and rule out areas that don't interest you. I know that once you are there it is difficult to do this because you will want to see as much as possible, it has happened to me but believe me, in order not to go crazy the ideal thing is to select the areas that most catch your attention and leave the rest for another time.
What I like most about the skip-the-line ticket to the MET valid for 3 consecutive days is that you can return to any of the museum's venues to continue the visit right where you left off the day before. So take it easy!
All the pieces housed in the MET are fascinating but, in my opinion, the Egyptian, Greek, Roman and Medieval art galleries are a must-see treasure trove along with the European paintings.
If you have some time left, don't forget to stop by the MET Museum's other venues: The Met Breuer (dedicated to modern and contemporary art) and The Met Cloisters (dedicated to medieval art and architecture).
Practical information
Where is the MET: It is on 82nd Street and 5th Avenue.
How long does it take to see it: You will need a minimum of 3 hours for a short visit knowing in advance what you want to see. Ideally you should have a whole morning or afternoon to explore the museum but as this is a three-day ticket you can take your time to organise your visit as you wish.
How to get there: Bus lines M1, M2, M3 and M4 / 86th Street Subway (lines 4, 5 and 6).
Hours: Open Tuesday to Sunday from 9:30 AM to 5:30 PM. Fridays and Saturdays open until 9:00 PM. Closed every Monday, Thanksgiving, Christmas and New Year's Day.
12. Guggenheim Museum
During your tour of the Upper East Side, a must-see is the Guggenheim Museum, one of the best museums in New York.
Not only for the magnificent collection of modern art it houses, with works by Marc Chagall, Vasily Kandinsky, Edouard Manet and Vincent van Gogh, but also for its spectacular architecture. A modernist building designed by Frank Lloyd Wright that has become an icon of the 20th century.
That is why the Guggenheim Museum does not disappoint. I can assure you that you won't tire of wandering its corridors, with a spiral interior design that leads visitors naturally from one space to another, or as Wright himself called it, an "uninterrupted symphony".
With these credentials, it's no wonder it's one of the most popular museums in the city, with long queues forming at the gates. To save you the time you can spend on your visit, this skip-the-line ticket to the Guggenheim Museum gives you direct access to one of the world's finest collections of modern and contemporary art.
What to see at the Guggenheim Museum?
As soon as you arrive, you'll be struck by the impressive building designed by Frank Lloyd Wright, his last major project before his death. The exterior is designed as a large white cylindrical structure that seems to spin like a whirlwind towards the sky.
As you walk through the entrance, the first thing you notice is a great sense of spaciousness and emptiness. On either side of it is a very long ramp that flows over six floors and rises up to a glass dome through which natural light floods in. This slope creates the illusion of experiencing the art on display as you ascend upwards in a very natural, organic way.
Among the criticisms of the building, some people believed that its design would overshadow the works of art displayed on its walls, but nothing could be further from the truth. Architecture and painting have merged into one to become an emblem of New York.
As for painting, its collection is spectacular: Kandinsky, Toulouse-Lautrec, Magritte, Chagall, Picasso and Miró, among others. All this together with very interesting temporary exhibitions and a collection of photographs by Robert Mapplethorpe, famous for his large black and white images.
Why I like it
The great thing about this ticket is that you can explore the museum with a guide for free every day at 2PM, which gives you a super complete and different view of the Guggenheim.
Practical info
Where is it: 89th Street and 5th Avenue.
How long does it take to see the Guggenheim Museum: For a quick visit to enjoy the building's architecture and collection, at least 2 hours.
Hours: The Guggenheim Museum is open Friday through Wednesday from 10AM to 17:45PM. Saturdays are open until 7:45PM.
How to get there: 86th Street Subway (lines 4, 5 and 6). / Bus lines M1, M2, M3 and M4.
13. Museum of the City of New York
If you're spending a few days in the Big Apple to soak up the history of the city, what life was like for New Yorkers and how it became one of the most important cities on the planet, you've got to visit the Museum of the City of New York, just south of East Harlem.
What to see at the Museum of New York
Housed in a beautiful colonial and Georgian-style building, the four-storey Museum of the City of New York exhibits objects, paintings, photographs and recreations that help tell the story of New York from its origins to its future.
Plus, with this ticket you'll get access to the Timescapes: a half-hour multimedia documentary that takes you on a journey through 400 years of the city's history - highly recommended!
Why I like
The Museum of New York Along with the documentary, I loved the exhibition of antique toys and the life-size models.
Practical information
Where is it: The Museum of the City of New York is located at 1220 Fifth Avenue and 103rd Street.
How long does it take to see it? At most, it takes approximately 2 hours to see the entire museum.
Hours: Open daily from 10 AM to 6 PM.
How to get there: Subway 103rd Street (line 6) or 110th Street (lines 2 and 3) / Bus lines M1, M2, M3 and M4.
14. KGB Spy Museum
Do you like stories about spies during the Cold War? Then you should put this one on your list of the best museums to visit in New York. It is an amazing exhibition of objects used by Soviet agents in their missions against the United States to try to get their secrets.
The funny thing is that the KGB Spy Museum is the work of just one person, Julius Urbatis, a Lithuanian historian who has spent decades collecting original items such as iconographies of Lenin or Stalin, cameras and microphones hidden in books, rings or belts, gas masks, guns in the shape of lipsticks... some objects have almost a century of history!
Why visit this museum
If you like history and spy adventures, with this ticket to the KGB Spy Museum, you will have direct and skip-the-line access to the world's largest collection of KGB items, some of them never seen before!
You will also discover the secret activities, strategies and methods used in many of the most important top secret espionage operations in history.
Practical information
Where: This museum is located at 245 West 14th Street.
How long does it take to see it? About 90 minutes for a quick visit is enough.
Hours: Open Monday to Sunday from 10AM to 8PM.
Other museums in New York
If visiting museums is your thing when you travel, here are two more options to include in your Manhattan itinerary:
Intrepid Sea, Air and Space Museum
This museum is for history buffs. Here you can see some of the elements that are part of the United States yesterday and today, starting with the mythical aircraft carrier Intrepid as the centrepiece of the museum, which later built an interesting collection.
You can tour this emblematic ship that took part in two major wars and see the best fighter planes in American history, such as an F16, a MIG-21 and the famous Blackbird spy plane, all impeccably restored. You will also have access to the Glowler submarine and you can see what life was like inside these places.
The great Concorde is another of the museum's stars. The fastest commercial aircraft in history, capable of breaking the sound barrier. And not forgetting space, at the Intrepid you can also explore the space shuttle Enterprise, the world's first spacecraft.
So if you want to see first hand the "heavy artillery" of the United States in military, maritime, space and aviation, be sure to buy tickets for the Intrepid Museum of Sea, Air and Space, you'll be fascinated!
Museum of Ice Cream
This 13-room museum is one of the most curious (and delicious) you'll find in New York. If you have a sweet tooth, you can enjoy all kinds of interactive installations full of colours to photograph and flavours to taste.
If you decide to buy tickets to the Museum of Ice Cream, prepare your palate for some of the most curious flavours such as: peanut butter with chocolate covered salted pretzels or mango with spicy chili and sweet raspberry. You can also enjoy a floating table full of sweets, a three-storey slide and a giant bee hive.
This museum leaves no one indifferent and you'll have guaranteed fun when you dive into a pool full of coloured shavings that simulate the typical candy cakes. Your inner child and your Instagram profile are sure to have a blast!
Sightseeing cards that include some of New York's best museums
Have you thought about buying a New York Pass to get the most out of your trip to New York? This is a tourist card that gives you access to all the major museums, monuments and points of interest in the city. These are the tourist passes that exist in New York:
Getting one of these passes has several advantages but the main one is that if you take advantage of them you will save money and time by not having to buy individual tickets for each place you visit. Even in some cases, with a New York Pass you won't have to stand in the tedious entrance queues and having all your tickets in one place is a great convenience.
Tourist passes include most of the museums on this list as well as access to some of the lesser-known but fun museums.
Which pass to buy?
The million-dollar question every traveller asks! The most important thing to keep in mind is that there are two types of New York Passes: by number of days and by number of attractions.
Finding the perfect pass depends on the type of trip you're taking and your budget. In our post on New York tourist passes we help you choose the right one for you.