14 Things to Do in Harlem NYC
Every city has one of those neighbourhoods that you want to live in, neighbourhoods that are authentic and when you visit them you become part of them and the city. In New York, one of these neighbourhoods is Harlem.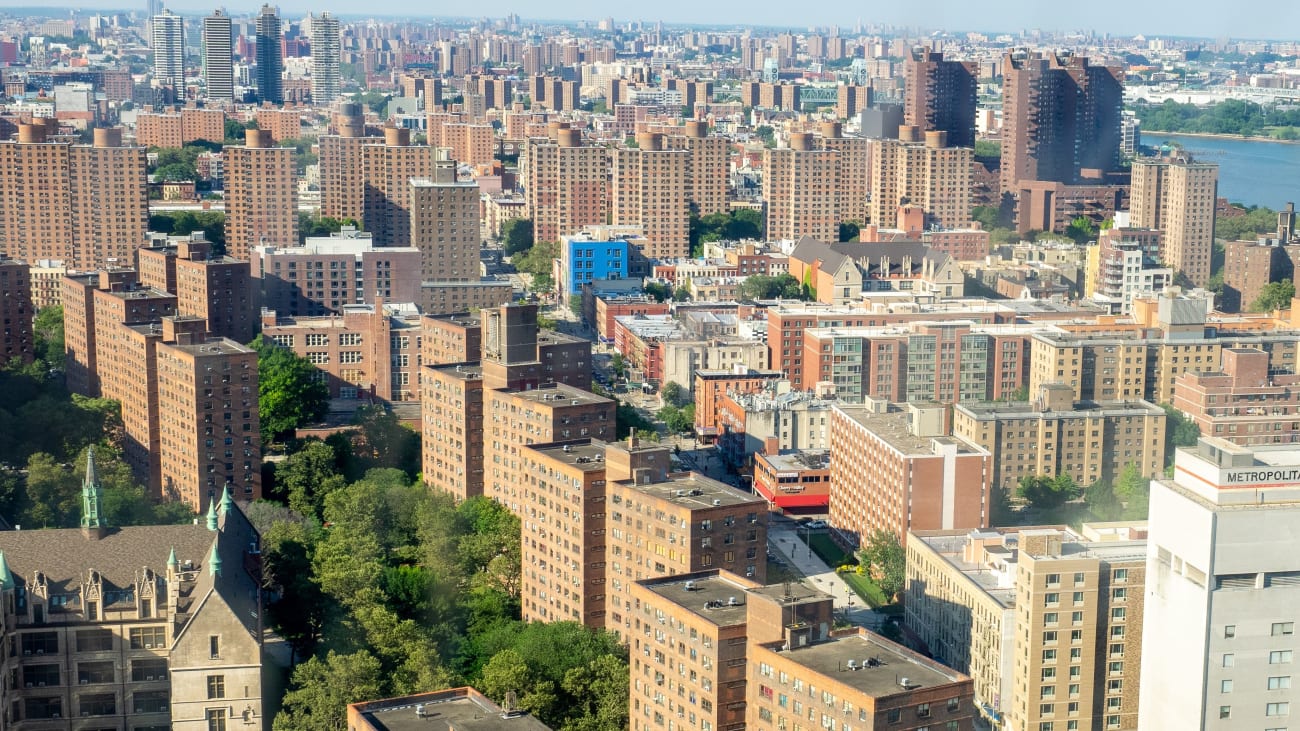 If you're in New York, you have to visit the neighbourhood that inspired the popular Harlem Shake a few years ago. Home to the Harlem Globetrotters, good jazz, hip hop and soul food cuisine.
Harlem's diversity, history and eclectic atmosphere make it a unique experience. Highly recommended!
1. Apollo Theater , the soul of American culture
The Apollo Theater is more than just an important stage. It was the centre of the movement known as the Harlem Cultural Renaissance. It featured such luminaries as: Ella Fitzgerald, Louis Armstrong, Ray Charles, Marvin Gaye, James Brown and Jimi Hendrix.
Located at 253 125th Street, the theatre is also a meeting place. In addition to hosting the legendary Amateur Nights and the NY Comedy Festival, it hosts a series of cultural programmes geared towards education, family and community. The emphasis is on the contribution of African-American culture to the development of the United States and global culture.
Address: 253 West Dr Martin Luther King Jr Boulevard (125th Street)
Hours: Guided tours daily at 11am and 1pm (Wednesdays only at 1pm).
Price of guided tours: $16
2. Book a guided gospel tour
The revival in music, following the aforementioned revival, was an extraordinary phenomenon in Harlem. Gospel and jazz dominated the streets of New York. And they still define to a large extent the idiosyncrasy of this charismatic place.
If you want to go on a gospel tour and visit a mass, there are several options. I suggest you take a look at the different guided tours. They will give you the opportunity to connect with the spirituality and the most genuine values of the neighbourhood.
Considering that this is one of the main attractions in the area, it is advisable to have a professional guide. It is an effective way to optimise your time and the guides always know a trick or two.
You can expect crowded places, a ceremony of about 2 hours and to be asked for a donation. Always remember, a mass is a moment of religious communion, be respectful and follow the rules of the venue.
There is also this African American Culture Tour of Harlem which will give you a deeper insight into their lifestyle, customs and history.
3. An evening at Bill's Place
If you want to visit the place where Billie Holliday 's career was born, you must go to Bill's Place. This club was an authentic speakeasy during Prohibition in 1920 and still retains its spirit.
Run by Dr. Theda Palmer and Bill Saxton, "the jazz king of Harlem", the venue promises visitors a night of pure jazz. You can enjoy a jamming session with exceptional musicians. The venue is small, intimate and noisy. It offers an unforgettable experience for those who love live music.
Address: 148 West 133rd Street (between Seventh and Lenox Avenues)
Hours: Friday and Saturday from 6:30pm to 11pm
Price: $30
4. Visit the Cotton Club
Following this line of musical tourism you must make a stop at 656 125th Street, the CottonClub. This legendary jazz club opens its doors every Monday and Saturday at 8:00 pm. Here you can order dinner and drinks while enjoying a jazz or blues performance. It also has a Brunch & Gospel option on Saturdays and Sundays, between 12:00 - 2:30 pm.
Although this is not the historic club, as the original building is gone, it retains the charm of the era when stars such as Duke Ellington, Cab Calloway, Slappy White, Chuck Jackson, Art Blakley and Count Basie performed.
Address: 178 7th Avenue South (between Perry Street and Waverly Place in the West Village)
Hours: Monday and Thursday from 8pm to 11:30pm, Saturday from 12:30pm to 2pm and 9pm to midnight and Sunday from 12:30pm to 5pm.
Price: from $20
5. A visit to Columbia University
From Central Harlem it is very easy to get to the Columbia University campus. In fact, there is some controversy between the boundaries that define one space and the other. If you are interested in educational tourism, you can plan to take some time out of your tour of Harlem to visit the university.
You will notice that the differences between the two areas are marked. You can also take a tour of contrasts, which are quite popular in this region.
6. Activate all your senses with Harlem cuisine.
Harlem is known for its soul food cuisine, with its references to southern cooking. The fried chicken with waffles, the burgers and BBQ, the chocolate cake or the banana pudding. All delicious dishes that will make you feel at home and at affordable prices. Here are three recommendations of places to get the soul food experience in Harlem.
Sylvia's Restaurant
Sylvia's Restaurant Sylvia's Restaurant, founded in 1962 by Sylvia Woods, "the queen of soul food". It is located on Malcom X Boulevard. This is probably the best known of Harlem's restaurants. It will soon be 60 years old and is still run by the Woods family.
Amy Ruth's
Amy Ruth's AmyRuth' s opened in 1999. A charming place that serves dishes named after prominent African-American figures. So you can savour dishes called: President Barack Obama (chicken), Michelle Obama (fish), Gabrielle Union (pork chops), Judge George B. Daniels (shrimp) and C. Virginia Fields (carrot cake).
The house speciality is waffles. On the menu you can find waffles with chicken, bacon and sausage, strawberries, blueberries, cinnamon, bananas and pecans, among others.
Red Rooster Harlem
Red Rooster Harlem RedRoosterHarlem is a local favourite. Conceived by Marcus Samuelsson, the renowned Ethiopian-Swedish chef, it opened on Lenox Avenue in 2010. In his own words, the restaurant "celebrates the roots of American cuisine and the diversity of the neighbourhood's culinary traditions".
Head downstairs and you'll be surprised by Ginny's Supper Club. A club that emulates the spirit of the secret bars of the 1920s. Here you can enjoy live jazz and private dining.
7. Upstairs, downstairs, downtown and inside!
If you're looking for a place to drink in Harlem, trendy bars are the place to be. You'll find everything from beers, margaritas and mojitos to the most exotic cocktail drinks.
Accompanied by snacks, music and entertainment. You can enjoy them with your friends, your family, your partner. Or you can take the opportunity to party alone and meet new people.
Here is a list with some suggestions to have a great time. The best rated bars, cocktail bars, breweries and clubs on Google:
8. Dare to lose yourself in the urban charm of Harlem!
Harlem is a piece of living art. Its streets are a mix of tradition and modernity. Nineteenth century and skyscrapers, brownstones and graffiti come together. Thus, taking the underground and walking aimlessly to appreciate the local architecture can be a very pleasant experience in itself.
A singular attraction is the Langston Hughes House, located at 5th Ave and 127th St. The poet lived here from 1947-1967. The house is a brownstone, as the brown buildings and pavement staircases we see so often in the movies are known. These picturesque buildings adorn the Harlem landscape, becoming a hallmark of Harlem's identity.
9. Visit the Studio Museum
New York is the city of irresistible museums, and Harlem is no exception.
The Studio Museum StudioMuseum, opened in 1968 at 144 125th Street, was the first art gallery in the area. Due to renovations, it is now located at 429 West 127th Street.
However, you can keep up to date with the latest news through the website and social media (@studiomuseum). Check the calendar for the programme and take an active part in the life that surrounds the institution.
The museum exhibits the work of more than 400 artists of African descent, Afro-Latino or from the diaspora. In addition to collections and events, it supports the Artist-in-Residence programme. This offers an 11-month residency to 3 local, national or international artists.
Address: 144 W 125th St, New York City
Hours: Thursdays, Fridays and Sundays from 12:00 to 21:00 and Saturdays from 10:00 to 18:00
Price: from $20
10. El Museo del Barrio
Similarly with El Museo del Barrio. Founded in 1969, it is located at 1230 5th Avenue and 104th Street.
With over 8000 exhibits, its mission is to preserve Latino culture in the United States. The museum produces bilingual publications and programmes. It organises exhibitions, educational activities and festivals. And it promotes the work of Caribbean and Latin American artists.
Through its virtual platform you can explore the proposed activities. The museum recommends that you get your tickets in advance. And you should bear in mind that certain health measures are required. Among them, it is compulsory to be vaccinated against covid-19 to enter the facilities.
Address: 1230 5th Ave, New York
Opening hours: Friday to Sunday from 11:00 to 17:00
Price: $8.00
11. Welcome to Spanish Harlem!
The Latino community is one of the most important in New York. The Spanish Harlem is home to the largest concentration of Puerto Ricans, Cubans and Dominicans in the city.
The Graffiti Hall of Fame is an exciting display of street art. It emerged in the 1980s, when it wasn't even considered a serious art form. Its promoter was Ray Rodriguez, a New York graffiti artist known as Sting Ray.
Today it is considered a commissioned space for public art. The murals invite artists and amateurs from all over to intervene in the space and contemplate the results. The landmark has become a travelling open-air gallery.
Another key location in Spanish Harlem is La Marqueta. The market, open since 1936, is located at 1590 Park Avenue. Here you can buy food, fabrics, flowers and other products. Mostly organic and local products are sold. La Marqueta also functions as a cultural platform, uniting Latinos around cuisine and community.
12. Hotel Theresa, a hotel and a lot of history
The Theresa Hotel is a symbolic place. Not only was it one of the first establishments to admit black people. It also became a cultural centre linked to the struggle for civil rights in the United States. A curious fact is that among its most famous guests are: Fidel Castro, Nikita Khrushchev, Gamal Abdel Nasser, Jawaharlal Nehru and Patrick Lumumba. It has also hosted intellectuals such as Allen Ginsberg and C. Wright Mills.
For history buffs, Harlem is a special destination. Districts such as the Mount Morris Historic District and the St. Nicholas Historic District maintain the original look of the area. Other major buildings of public interest are linked to the founding fathers of the American nation:
The Morris-Jumel Mansion, located in Washington Heights, where George Washington stayed in 1776.
The Hamilton Grange National Memorial, the last house where Alexander Hamilton lived.
Between the 1970s and 1990s, Harlem experienced serious social conflicts caused by drug trafficking. Today, however, it is a safe and prosperous place. It is also a multicultural space where cultures as distant as Puerto Rican and Senegalese converge.
13. A bridge in the heart of Harlem
The George Washington Bridge is a suspension bridge. It is the only bridge that crosses the Hudson River and connects New York and New Jersey. The structure is 94 years old and 1451 metres long.
For many people walking across the bridge looking out over the river is a very rewarding activity. You can also cross it, or ride a bicycle over some of it. But be aware of the information issued by the authorities for pedestrians and cyclists.
14. End the tour in Central Park
The Central Park area near Harlem is an area rarely visited by tourists. If you want to take a moment to connect with nature, head to the Central Park Conservatory Garden or Harlem Meer.
The Central Park Conservatory Garden will transport you to a little piece of Europe. Surrounded by the beauty of its gardens and its Italian, French and English style statues. Meanwhile, Harlem Meer offers incredible views of the lake. You can even take an audio-guided tour.
In both places you'll be able to appreciate a less exploited area of the park. And therefore have a quieter, more private experience. At the same time you can take a break from touring Harlem.