5 Day Trips from New York
New York has a lot to offer visitors, but it is also surrounded by interesting places that will complete your view of the United States with a trip from the Big Apple.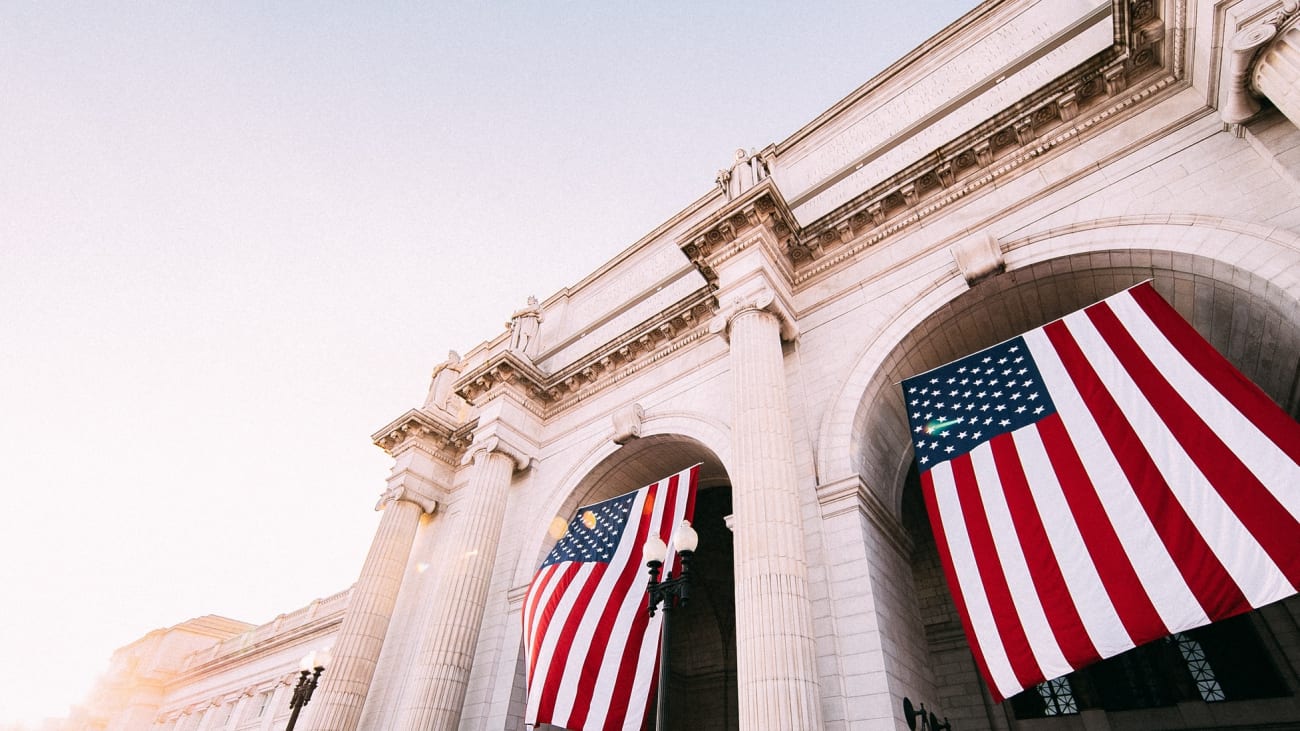 New York is fascinating, but if you want to round off your trip with a trip to the surrounding area, there are several to choose from. Whichever destination you choose, bear in mind that distances in the US are rarely short, so an organised round-trip tour will save you the hassle of public transport, transfers and unnecessary waiting.
Depending on whether you're into nature, art, history or even shopping, you'll have several options. So that deciding which one suits your trip best is not a problem, take note of the most recommended ones.
1. Visit Niagara Falls from New York City
If you would like to visit Niagara Falls (something I think you should do at least once in your life), my personal recommendation is to take a one or two-day organised tour (including accommodation). You can take advantage of the trip to visit Watkins Glen State Park and its magical waterfalls, and see Niagara Falls at sunset, sunset and sunrise.
The great thing about going to Niagara Falls from New York on an organised tour is that you won't have to worry about how to get there, which can be quite an odyssey. And once you're at the Falls, you'll be sure not to miss a single corner of the Falls with your professional, English-speaking guide.
You'll be able to do everything from boarding a cruise ship (the Maid of the Mist) to feel the water cascading down the falls (be prepared with a mackintosh!) to hiking the lush trails that surround the Falls National Park.
You can see them in daylight, in all their splendour, or at night, with incredible illumination. This is definitely one of the best trips you can do from New York and here are some tips on how to visit Niagara Falls from New York and make the most of the experience.
Why I like it
What I particularly like about this tour is that it's quite comprehensive, allowing you to see Niagara Falls at different times of the day. Most people who visit this amazing place tend to do it for a few hours and leave, as it takes so long to get there and back, and in my opinion it's worth enjoying it a bit more slowly.
Recommended
If you're going to be in New York for more than a week and you're a nature lover, I'll tell you all about your options in this article. I'll tell you about all the options in this article on Niagara Falls Day Trips from New York.
Duration
Between 1 and 2 days, depending on the tour you choose.
2. Discover the charm of Washington
The best way to visit Washington from New York in one day, not to miss anything of the city, and to know the history of each monument with the explanation in English of a professional guide is with an organised tour.
Why I like it
In addition to its good value for money, I recommend this activity because it includes a very complete tour of Washington that will allow you to get the most out of the excursion.
You'll see the White House, the U.S. Capitol, Arlington National Cemetery, the Pentagon, and Washington's many memorials to war veterans and presidents. This is a full day tour (12-15 hours) with round-trip transportation by air-conditioned bus with WiFi.
It takes about 4 hours to get to Washington from New York, and your group will consist of a maximum of 50 people. All entrance fees are included in this tour, and you will have free time at lunchtime (which is not included in the activity) to explore at your leisure and eat wherever you choose.
Recommended
If you've always wanted to see the White House up close or you're heading to New York in the spring, as it coincides with Washington's Cherry Blossom Festival. If you're considering Washington as a destination for your trip, you'll find more details in my handy guide to Washington Day Trips from New York.
Duration
Between 12 and 15 hours. If you choose the combined option with a visit to Philadelphia, you can choose between a one-day and a two-day tour.
3. Soak up the culture in Boston
Considering the vast distances that separate major US cities, Boston is quite close to New York and you're sure to love your trip to Boston. You'll visit a city that has played a major role in modern American history and discover a very different atmosphere to the hustle and bustle of New York.
On this full day tour you'll see Harvard University, the Massachusetts Institute of Technology (MIT), Copley Square and Trinity Church, and you'll take a full tour of the Freedom Trail seeing all of the city's landmarks, famous for being key in America's political history. You can read more here: Boston Day Trips from New York.
Recommended
If you love American history and don't want to get too far away from New York.
Duration
Between 11 and 13 hours.
4. Visit Philadelphia
In addition to the city's historical interest, the great advantage of taking one of the Philadelphia tours from New York is that it's an easy and fairly short trip. You can climb the stairs of the Philadelphia Museum of Art like Rocky, try the famous Philly Steak sandwich, or learn about the Amish way of life.
Many tours to Philadelphia are often combined with a visit to Washington, but in my opinion it's worth visiting the capital of the United States separately to fully explore it. Also, the advantage of a Philadelphia-only tour is that you'll have time to visit an Amish community and see how they live without the advances of technology, which is a worthwhile part of your trip to the USA.
Recommended
If you want to get to know the city of Rocky and discover a typically American city, with a few special features, then this is the place for you.
Duration
Between 11 and 13 hours, depending on the tour you choose. The tours that pass through Philadelphia also visit Washington.
5. Shopping in New York's Outlets
Woodbury Common is one of the best outlets in New York that you can get to on a day trip. It is, in fact, an open-air outlet: like a village, only every house is a shop. And there are hundreds of shops, along its avenues, boulevards and squares. It's about an hour or so from New York, and you can usually get there by bus.
To get to Woodbury Common from New York, it's best to book this tour, which will save you the hassle of organising a round trip and will also give you some discounts for a day's shopping.
In addition to the 50% and 70% discounts you'll find at the New York outlet, taking a tour gives you a card with additional discounts to use at many luxury brands such as Prada, Saint Laurent, Burberry, Armani, Balenciaga, Dior...all the way up to 220 shops in total, spread across restaurants and cafes in a mall-like fashion.
On the Woodbury Common excursion, you'll take the bus to the outlet and return to New York at the end of your visit.
Recommended
If you love premium clothing brands and will be in New York for several days.
Duration
Between 5 and 8 hours.
---
Tips for a trip from New York
Regardless of which trip from New York you take, my recommendation is to bring your camera, a rain jacket, your passport, loose change and a spare pair of socks. The weather in Washington, Boston or Philadelphia is very similar to New York, but in Niagara Falls it's a bit more extreme between summer and winter.
Remember to wear comfortable shoes, as although you'll be driving between the different points of interest in the cities, you'll have to walk a bit and after a few hours you'll be glad your feet aren't sore.
Note that some of the tours don't include food, so if you're on a tight budget, pack some food in your backpack from New York or plan ahead where you'll eat at the place you're visiting.
Alex's Tip

One thing that will help you choose a tour from New York is the length of your trip: I recommend longer tours if you'll be in the city for more than a week.
Other interesting activities in New York
If you're reluctant to leave the big city because you think you still have a lot to discover, you're probably not wrong: New York is timeless and there's always something new to explore. To do so, I recommend you take a guided tour of the city, which will allow you to cover the most important areas without leaving anything out. Here are the articles I wrote about my favourite experiences: New York Contrasts Tour and How to go to a Gospel Mass in Harlem, New York City.