Taking a Cruise with Kids in NYC
New York will welcome you and your family with open arms. If you're travelling with children, a cruise in Manhattan will amaze them. Here are some tips to make the experience with them on board perfect.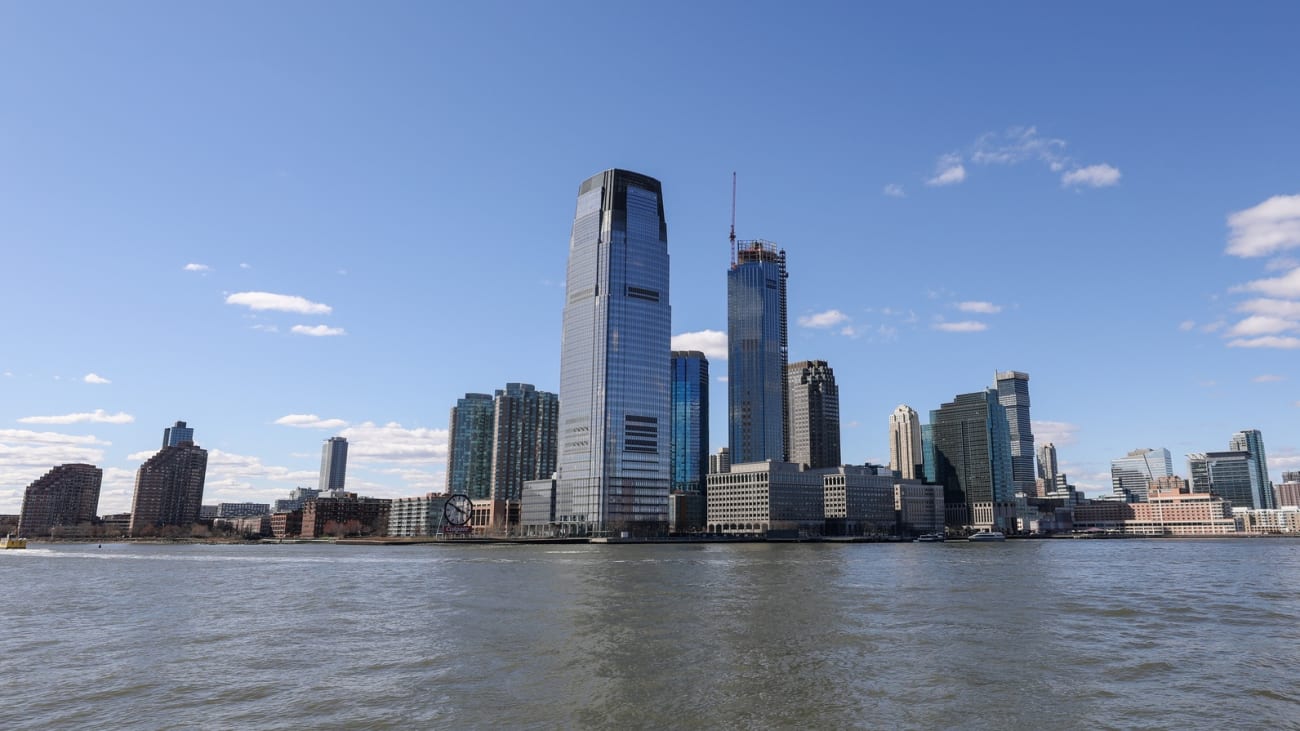 You've almost got one foot in the Big Apple and you're finalising the details to make the trip unforgettable. If you're thinking of taking a cruise on the Hudson but are worried about whether your kids will enjoy it, you can be sure they'll love the experience.
Here's a list of important factors to consider when booking the best New York cruise to make the most of the experience with the whole family.
1. What's the best cruise to take with kids?
There are a variety of cruises that ply the waters of the Hudson, but the most interesting for kids is the one that lasts an hour and a half and goes through southern Manhattan, taking you to the Statue of Liberty.
Besides the fact that the length of the cruises is very appropriate for children to keep them attentive and interested throughout the crossing, they will love getting to the Statue, seeing it up close and seeing Manhattan Island from afar. Plus, these cruises depart in the morning and at midday, so you won't have to get up too early and you'll be able to enjoy the more pleasant temperatures of the day.
Best of all, it's the cheapest option and you can do this cruise for just over €30 per person. If you think your kids might be left wanting more (you'd probably prefer to extend the cruise for even a little longer to see more of the sights) there's a similar two-and-a-half hour cruise that takes you around a wider part of Manhattan and offers views of more skyscrapers.
2. Book in advance
If we are usually more or less flexible when we travel, when travelling with children it is best to avoid leaving too many things untied. If you plan to take a cruise with the whole family, it is best to compare prices online, check timetables and, above all, book in advance.
Especially if you are travelling during school holidays, which usually coincide with the city's high season, demand will be very high and you may not find places for everyone on board the ship that best suits your needs or the timetable that suits you best.
So to avoid any last minute scares, book your cruise as soon as you are clear on your travel dates.
3. Night cruises are best avoided with children
Night cruises are wonderful, romantic, intimate experiences... there are even dinner cruises in New York on fully premium vessels to celebrate a special evening in the city. But they're not the best option when you're travelling with children.
They're three-hour cruises, take place late in the day and feature live music. Definitely not the plan that would appeal to the little ones.
There are in fact some cruises that do not allow children under the age of 6 on board, do not have a children's menu and do not offer special prices or rates for children, so the cost is not usually worth it. By the way, if you are worried about the price of Manhattan cruises, you can read in this article a comparison of budgets according to the route and the ship.
4. What to do with the pushchair?
On the vast majority of New York cruises you will be able to take your baby pram on board. When you go to board, go to the ticket office and they will give you (free of charge) a ticket for the baby and you will be able to take the pram on board without any problem.
In fact, the crew will tell you if there is a more accessible place for you to board with the pushchair easily and comfortably, so as you can see, everything is ready for sailing with children.
5. Are the little ones going to get seasick?
The chances of getting seasick on board one of these cruises are negligible. The Hudson is generally not affected by waves and is well protected in all weather conditions. The journeys are not excessively long and the vessels are large and stable.
In short, these cruises have all the ingredients for young and old alike to have a great time on board without worrying about anything. Even so, if you think you are at risk of getting a little seasick, ask the crew where the best seats are to get some fresh air and feel less seasick. They have a lot of sailing experience so they will be happy to advise you.
However, in the event of extreme wind, snow or poor visibility, the organisation will cancel the cruise departure, so you should be able to get a refund if you are unable to board.
6. Protect them from the sun or cold
If you're travelling to New York in the summer, you're likely to have a great day in the sun... but you're also likely to be quite hot. If you're cruising during the middle of the day, protect the little ones (although this is good for all of us) from the sun and heat. Bring a cap for them, cool water and sunscreen.
If, on the other hand, you are travelling in winter, you will need to protect them from the cold and wind so that they can spend some time on the open part of the boat to enjoy the views. Although there is a covered part where you can sit down, at some point you will want to get out to see the city skyline in all its splendour.
7. Will the children be able to sit down?
Yes, there is seating available for all passengers on all boats, so your children will be able to sit in their own seat. Please note that for safety reasons, babies and very young children must sit on an adult's lap.
As you can see, this is a very pleasant and recommended activity to do with children, as well as being entertained, they will be able to enjoy some time sitting down, something that is surely appreciated after a long day of walking the long streets and avenues of New York.
8. Arrive at embarkation early
Time management is sacred when travelling with children and even more so if you have to catch a train, boat or plane. Cruises in New York tend to leave on time* and although they don't require a lot of security checks, it's best to be there at least half an hour in advance.
You can imagine that although New York is relatively stroller-friendly, it's not always easy to get around the city on the underground, you'll have to look for the most accessible underground or bus stops, wide pavements... In short, calculate that getting to the pier will take some time, so don't take any risks and leave well in advance.
A good option, bearing in mind that the docks are usually south of Manhattan or west of Midtown, is to plan a walk around the area before boarding. For example, there are some cruises that depart from the Hudson Yards area, so it's a good time to walk around the floating park on the High Line, for example. This way, you'll make better use of the time in your travel schedule and make sure you're not rushed.
9. Are there special fares for children?
Yes, there are reduced fares on most routes for children under 12 years of age by up to 15%. Children under the age of three who can sit on their parents' laps travel free of charge.
Before booking a ticket for children, make sure you check which fares apply to them. On Hellotickets, for example, you can directly select the age of the travellers and you will be shown the price of each ticket according to their age.