Do I Need Canadian visa to Visit Niagara Falls?
If you're an intrepid traveller yourself, you're sure to want to cross over to the Canadian side of Niagara Falls. Here's how to do it and what documents you'll need.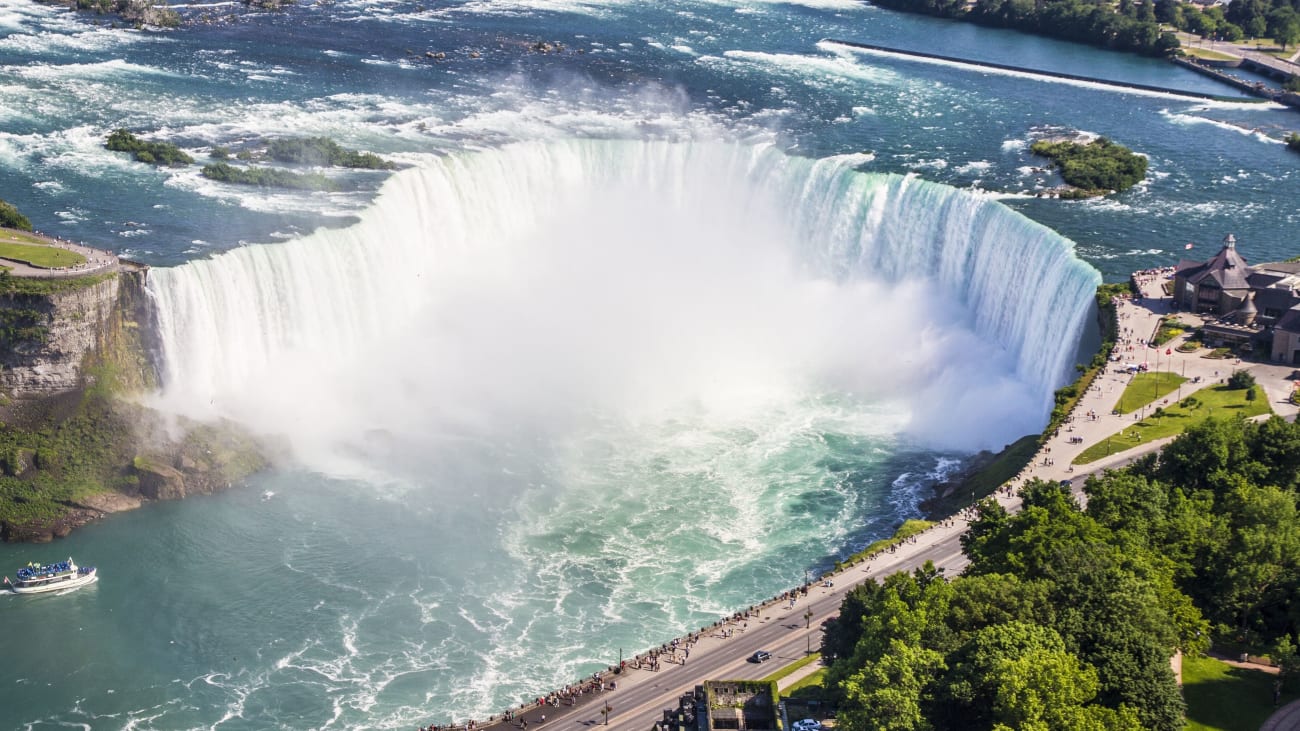 Niagara Falls deserves to be seen from both the American and Canadian sides. But you're probably wondering how to get from one side to the other as they are two different countries. With this post I hope to solve your doubts.
If you are an EU citizen, the Canadian government makes it easy for you and will not require a visa, just your passport and fill in the eTA (Electronic Travel Authorization), an online form that will allow you to enter Canada by air from New York or any European country. Don't confuse it with the ESTA, the visa required to travel to New York.
The distance between New York and Niagara Falls is not too long, so there's no excuse to get away from this natural spectacle. To make sure you don't go crazy organising your visit, there are plenty of tours that take you to both sides so you won't miss a thing, but it's up to you to arrange your own access. Here's what documents you need to prepare for your visit to Niagara Falls from New York.
How to cross from the American side to the Canadian side with a European passport
Tours of the American side of Niagara Falls are impressive, but seeing the Falls from the Canadian side is an experience not to be missed - it's like a big theme park! For a hassle-free experience, don't forget to bring your European passport (valid for more than 6 months) to show at the border control checkpoints when you enter Canada.
Anything else you need? If you are crossing into Canada by land (including by boat), an EU passport is sufficient. But if you are crossing by plane, it is important that you have filled in and paid for the eTA (Electronic Travel Authorization) before you start your journey, as you will be asked for it at the airline counter. This electronic document is very cheap (from 7 Canadian dollars), you can order it online and it is processed fairly quickly.
The quickest and most efficient way to get to the Canadian side of the Falls
My advice is to avoid going through border control at rush hour; it's best to go early to avoid long queues that can frustrate you unnecessarily before you even start your visit.
As many of us want to see the Falls from the viewpoints and attractions on the Canadian side, you can book an organised tour that picks you up at your hotel and then takes you by boat from the US side to the Canadian side. You'll probably have to decide before your trip whether you'd prefer a one-day or two-day trip to Niagara Falls. My advice is that if you are going to see both sides of the falls, book a day on each side.
If you want to forget about schedules, transportation and speeding through international control, look no further; all you need to worry about is getting your passport and visa, if required, in order. The tour organisers will take care of presenting it at customs control.
Do you need a visa to visit Niagara Falls? Check out
What happens if you do not have a passport from an EU member country? In general, all citizens of non-European countries or countries without a border agreement with Canada will need a tourist visa if they want to cross to the Canadian side of Niagara Falls.
Is it always compulsory to have a tourist visa in these cases? There is one exception where an eTA would be sufficient: if your country is Brazil, Bulgaria or Romania and you are entering Canada by air. In all other cases, you must apply for a tourist visa.
What type of visa should you apply for?
Note that there are different types of non-permanent visas to enter Canada, but since our trip is to enjoy and admire Niagara Falls, a tourist visa will do.
The best travel tip I can give you is to check the information available on the Canadian government's immigration website. Even so, I would like to clarify that the visa and the eTA to enter Canada are not the same thing: if you are going to stay more than six months in Canada (I hope you like the falls, but not that long) or if you do not meet the eTA requirements, you will have to apply for a visa.
How do I get a visa to visit Niagara Falls?
If you do not have a European passport, do not reside in the USA, and your country does not have an agreement with Canada, you must apply for a Canadian tourist visa to travel to Niagara Falls.
Doing so is almost as easy as applying for an eTA, although the process is slightly longer, you will be asked for more documents and the cost is higher (from 100 Canadian dollars depending on your nationality). Remember to start well in advance of your trip.
In any case, the good news is that you can do it from home online; you can also fill out a paper application, although I do not recommend it because you will have to go to your nearest Visa Application Center (VAC) and finish the process there.
What documents do I need to apply for a tourist visa in Canada?
If, like me, you are looking for convenience and have decided to apply for your tourist visa online, remember to scan all the necessary documentation to attach it.
What documents are those? A valid passport, proof that you have ties to Spain that require you to return, and financial proof that you can cover the costs of getting to, staying in and leaving Canada.
In addition, depending on your country of origin and length of stay, you may be asked for other extra documents, such as a criminal record certificate, a letter of invitation or insurance and medical evidence.
Have you got everything? Perfect, now all you have to do is fill in the application form, provide the required documentation and wait for your visa to be approved, which will be valid for 5 years (or until your passport expires).
Don't waste your time! It takes a bit longer to process, so don't leave it to the last minute.
What if I don't have the necessary documents when I arrive at the Falls?
If you don't have the necessary documentation to cross between the banks, you will miss out on visiting the Canadian side of the Falls so remember to carry your documentation with you and don't rely on luck.
Even if your stay in the country will be short - just a few hours to enjoy the attractions on that side of the Falls - you 'll need to pass through Canadian government border control, and for that you'll need the documentation in question.
If you're European and crossing by land, you'll only be asked for your passport, but if you're travelling by plane and need an eTA or your nationality requires you to have a tourist visa, you'll need to apply for and present these documents just as if you were staying in Canada for 6 months.
Is it possible to cross into Canada from the Canadian side of the Falls if I started my trip in New York?
If you want to extend your stay in Canada, that's a great idea! If you started your trip from New York and during your visit to Niagara Falls you passed the border control with the necessary documents, you are now in Canada and can move around the country without any problem.
Canada is a great country with so much to offer, you're going to love it! The only thing you need to keep in mind is the maximum time you can stay in the country.
How do you know? If you entered Canada with your European passport, you can stay for a maximum of 3 months. If your country of origin does not belong to the EU and does not have an agreement with Canada, your tourist visa allows you to stay up to 6 months (the same time if you entered with an eTA).
The most impressive part of Niagara Falls awaits you on the Canadian side, trust me, so make the most of your trip to New York, make sure you have all the necessary documents to cross into Canada and take a trip that will leave you open-mouthed.