Where to Eat in Harlem NY: 10 best restaurants
There's no better way to get to know the authentic side of a neighbourhood than by mingling with the locals and eating where they go. Here's where to eat in Harlem!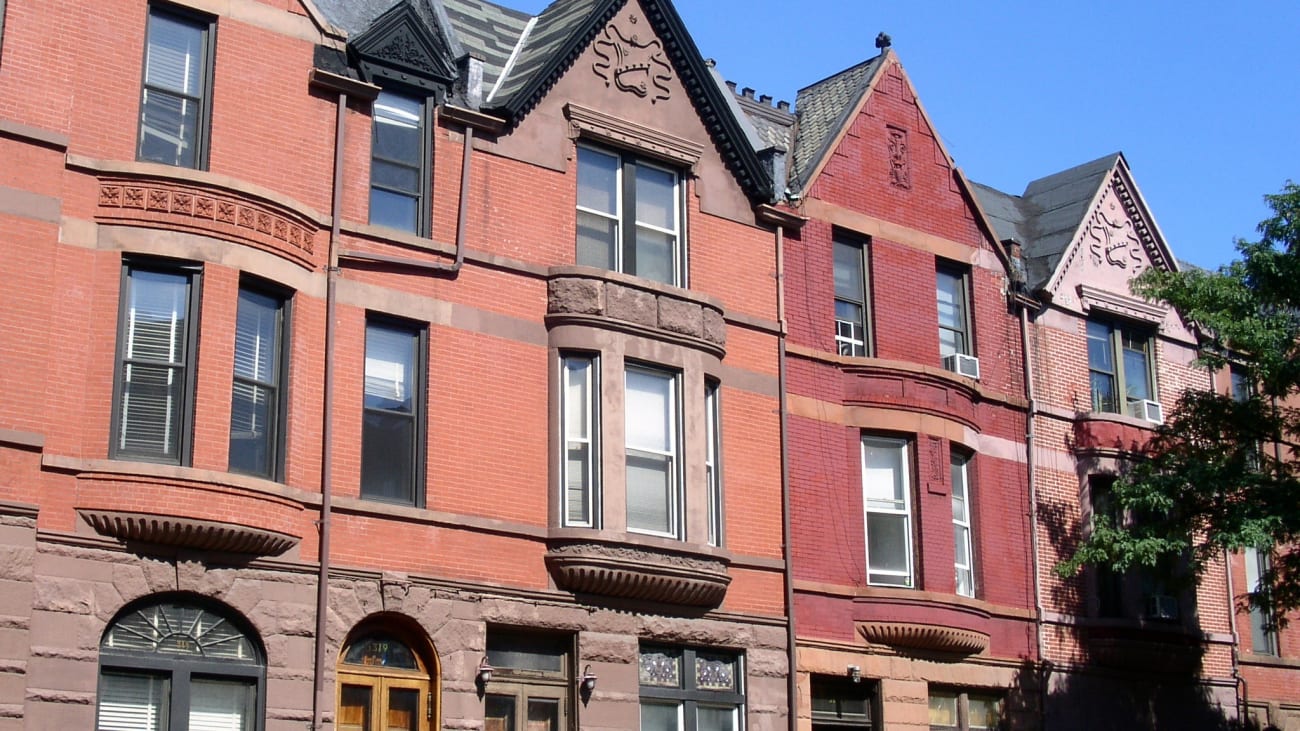 Harlem is the heart of African-American culture and one of the must-see places in New York, not only in terms of art and music, but also in terms of food. In the kitchens of this neighbourhood located in Upper Manhattan, some of the best dishes you'll be able to savour during your stay in the city are cooked.
Don't hesitate to leave Manhattan to enjoy the soul of New York, the neighbourhood of Harlem. If after attending a gospel service or taking a tour of Harlem you're in the mood for a bite to eat in the neighbourhood, here are 10 great finger-licking restaurants in Harlem.
1. Amy Ruth's Chicken & Waffles
Amy Ruth's is famous for serving some of the tastiest Chicken & Waffles in New York. If you want to try some of the best Southern cooking, this restaurant in downtown Harlem is the place to be.
Their most famous recipe is fried chicken and waffles with maple syrup. A combination that may sound a little strange at first, but when you take a bite, you'll be surprised to see that it works. In fact, Amy Ruth's Chicken & Waffles are a legend in the city.
But if you're still not convinced by this dish, there are many others on the menu, such as the hot chicken sandwich or the barbecued ribs with barbecue sauce. And as a side dish, a portion of battered prawns or sweet potato. To drink, a super refreshing glass of sweet tea and lemonade called "Half & Half".
There is sometimes a bit of a queue to get a free table (especially on Sundays) but the service is quite fast.
Useful info
Address: 113 West 116th Street, New York, NY 10026
Recommended dish: Chicken & Waffles
Ideal for: Friends and families
2. The Red Rooster Harlem Crab Cake
Red Rooster Harlem is a Harlem institution. Located just a stone's throw from the famous Apollo Theatre, it has been frequented by the likes of James Baldwin and Nat King Cole to sample the delicious traditional American dishes prepared here.
The kitchen at Red Rooster Harlem is run by renowned chef Marcus Samuelsson, who reinterprets Southern food with locally produced ingredients to give it a unique twist, such as crab cakes, chicken nuggets dipped in bbq sauce, chicken & waffles and a side of cornbread. For dessert, the Strawberry Shortcake will take you to seventh heaven.
At Red Rooster Harlem you'll love the food and the bohemian spirit, as the restaurant is open to local musicians and artists who would like to showcase their work here.
Useful info
Address: 125th & Lenox Avenue
Recommended Dish: Crab Cake
Ideal for: Friends, couples and families
3. Ruby's Vintage Southern Breakfast
If you're in the mood for the famous American brunch during your visit to New York, Ruby's Vintage is the place to go. A tiny little place in Central Harlem, it's the perfect place to relax on the weekend or to have a drink and enjoy a good atmosphere in the evening.
In addition to the traditional Eggs Benedict, their popular Southern Breakfast (scrambled eggs with turkey sausage, bacon, potatoes, grits and biscuits) and Devil's Mess (scrambled eggs with pepper jack cheese, chorizo and cheese and caramelized onions) are a hit, but there are many others on the menu. You'll leave Ruby's Vintage with your batteries recharged for the day!
Useful Info
Address: 2340 Adam Clayton Powell Jr Blvd New York, NY 10030
Recommended dish: Southern Breakfast
Ideal for: Friends, couples and families
4. Melba's Southern Chicken
If you're looking for a more low-key Chicken & Waffles restaurant on your Harlem tour that isn't packed with tourists like Amy Ruth's or Red Rooster Harlem, Melba's should definitely be on your agenda.
It's a great place to eat on weekdays and although the restaurant tends to get crowded because the food is so good, the service is fast and attentive and they're quick to find you a table in the dining room.
Take a quick look at the menu at Melba's because you'll be drawn to all the dishes immediately. The Chicken & Waffles are the star dish, but I recommend you also order other dishes such as Melba's spring rolls, Fish & Chips or the southern chicken.
Useful Info
Address: 300 W. 114th St., New York, NY 10026 at Frederick Douglass Blvd.
Recommended dish: Chicken & Waffles or Southern Chicken.
Ideal for: Friends, couples and families
5. Addictive bagels from Bo's Bagels
In case you prefer a quick bite to eat that won't take you too long to continue your sightseeing tour of Harlem, I recommend you try Bo's Bagels. They're to die for!
There are over a dozen varieties, from traditional to specialty options, but you can also create your own bagels with whatever fillings you like. If you don't know which one to choose, buy an egg and cheese sandwich (it's a sure hit!) or let the shop assistants advise you, but remember to accompany your bagels with a cup of coffee because they prepare it really well here.
Bo's Bagels is a very popular place in Harlem and you can sometimes find queues at the entrance but the service is quite fast so you'll be served quickly - you'll want to come back!
Useful info
Address: 235 West 116th Street 10026 New York, NY
Recommended dish: Egg and cheese sandwich.
Ideal for: Friends, couples and families
6. The best fried fish at Famous Fish Market
If you're in the mood for a little variety and want to move away from meat and give fish a chance, you'll find restaurants like Famous Fish Market in Harlem that serve delicious fried fish and seafood.
Run by the same family for almost 50 years, it's one of the best places to eat fresh fish in New York - a real find! The menu is simple but the flavours are captivating. The dishes come out hot, crispy and well seasoned. Ready to eat and enjoy.
At Famous Fish Market I recommend ordering the whiting sandwich or if you prefer, they can also serve it in a basket with a side of potatoes with tartar or spicy sauce.
Some useful information
Address: 684 St Nicholas Ave, New York, NY 10030
Recommended dish: Whiting Sandwich
Ideal for: Friends and families
7. The biscuit sandwiches of Harlem Biscuit Company
Harlem Biscuit Company is another one of those restaurants where you can grab a quick bite to eat if you don't have much time to sit at a table and tablecloth during a tour of this New York neighbourhood. It's famous for its Southern biscuit sandwiches which are delicious!
There's quite a variety on the menu, so it won't be hard to find the one that's right for you. I recommend the Langston sandwich (fried chicken, pickles, onions and chili with garlic honey) or the Bodega sandwich (bacon, egg and cheddar cheese). However, if you arrive at Harlem Biscuit Company with an empty stomach and a hankering for breakfast, try the hearty Biscuit Breakfast with southern biscuit, French omelette, grits, bacon and fried chicken - you'll leave with a smile on your face!
Useful Info
Address: 67 Orange Street 2082 Frederick Douglass Boulevard New York, NY 10026, US
Recommended dish: Langston sandwich
Ideal for: Friends, couples and families
8. Pizza By Lucille's Crispy Pizza
Everyone loves pizza and this list of restaurants to eat in Harlem is a must. In the heart of the neighbourhood you'll find Pizza By Lucille's, a take-away counter but quite appropriate if you want a quick bite to eat before going to a baseball game, as it's located about 15 minutes from Yankee Stadium.
However, if you'd rather sit down for a break while you eat, its sister restaurant Lucille's coffee & cocktail bar is just two doors down. There you can try different dishes such as the roast beef sandwich, the salmon burger or the lobster mac & cheese. And to drink, a tasty cocktail! The Flamingo Coloured Punch or the Sup Mango are a real treat.
Useful info
Address: 67 Orange Street 2082 Frederick Douglass Boulevard New York, NY 10026, US
Recommended dish: Pizza Grandma2
Ideal for: Friends, couples and families
9. Barawine's burger with a French twist
Located in Harlem's historic Mt. Morris district, Barawine is a charming, Parisian-inspired restaurant where you can sit at the bar and enjoy a glass of wine and a cheese plate, or head to the dining room for a hearty French-American meal. Whatever your body desires!
The interior is beautiful and has a fantastic intimate atmosphere. However, there is also a terrace if you prefer to eat outside. On Sundays, Barawine gets really lively because there is live music.
As for the food, I recommend ordering the French onion soup, the fried goat's cheese with Portabello, the mussels marinara or the Barawine burger. For dessert, tiramisu - it's wonderful! They also have vegan and gluten-free options on their menu.
Useful information
Address: 200 Lenox Avenue New York City, NY 10027
Recommended dish: Barawine Burger
Ideal for: Couples and friends
10. The Southern potato salad at Bistró BLVD
For those travellers who haven't yet tried delicious Soul Food in New York, a visit to the Harlem neighbourhood is the best time to check out BLVD Bistró, specialists in this style of dining associated with the African-American Southern community.
BLVD Bistró is one of those little gems tucked away in a historic brownstone in Harlem that you'll be glad you discovered. As you pass by you'll find a small dining room with a pleasant, lively atmosphere. Especially on weekend nights when there's DJ music.
I recommend you try the Southern potato salad, the BBQ pulled pork sandwich or the BLVD cheeseburger. Top it all off with a slice of banana pudding.
Address: 2149 Frederick Douglass Blvd (corner of 116th St) New York, NY 10026
Recommended dish: Barbecue Pulled Pork Sandwich
Ideal for: Couples, family and friends.