New York Airport Transfers
After a long journey we all want to get to the hotel as quickly and comfortably as possible. And if it's cheap, even better. Here's how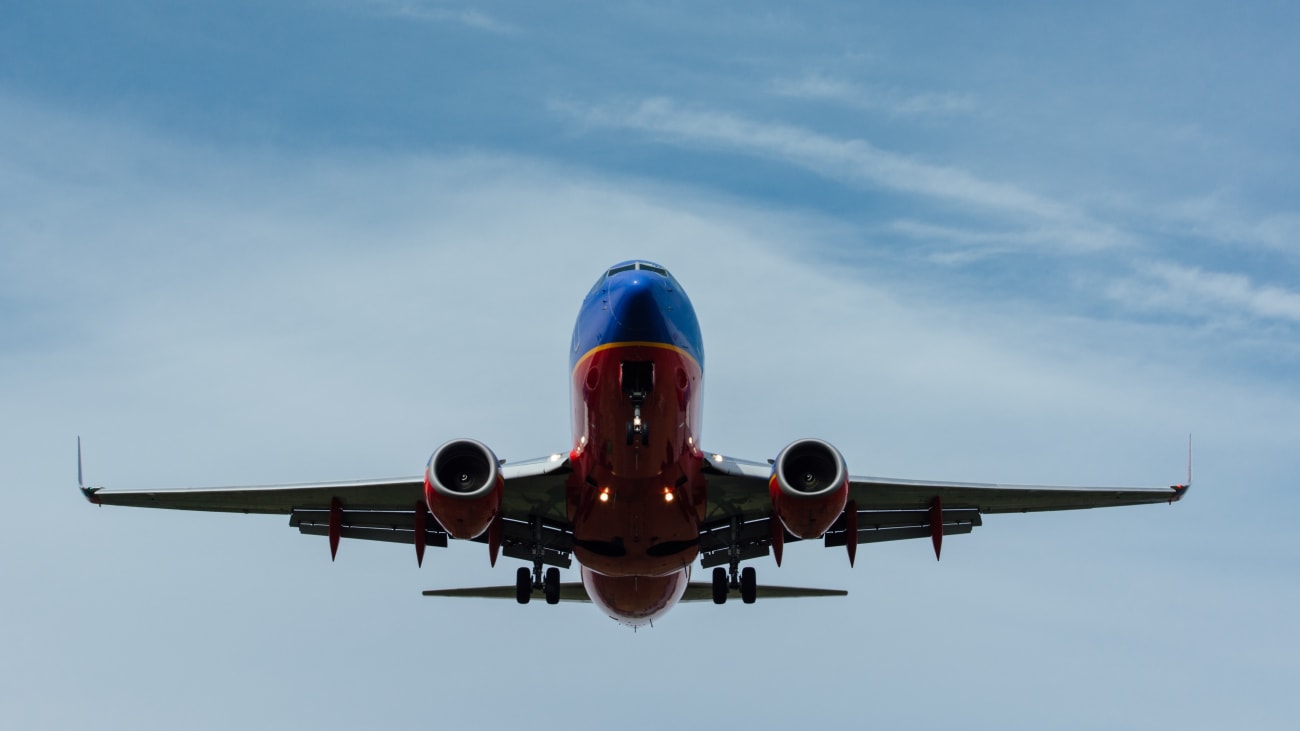 The main airports in New York are JFK (John F. Kennedy), La Guardia in Queens and Newark in New Jersey. The Big Apple is one of the most important gateways to the United States, with travellers arriving from all over the world.
Once you land on American soil, you'll need to choose the best way to get to downtown New York from the airport. I'll tell you about the options for you to choose from, although for me, the best value for money option is the shared transfer.
1. Shared transfer from the airport to your hotel in Manhattan
After a long flight where you're exhausted and loaded down with luggage, the last thing you want to do is wander around the terminal looking for a taxi and paying an exorbitant fare or waiting forever on public transport to get to your hotel. That's why the most convenient option is to book a shared transfer to your hotel in Manhattan where you'll travel in modern, fully-equipped minivans.
If you are landing at JFK, you can read more detailed information on how to get from JFK to Manhattan here.
Their fleet of vehicles has a maximum capacity of eleven passengers. They have plenty of luggage space (each traveller can carry a maximum of one suitcase and one handbag), pick you up on arrival at the airport along with other travellers and drop you off at the door of your hotel after a smooth and comfortable ride with a team of professional drivers who know New York City inside out.
How does it work?
Transfers operate 24 hours a day, 7 days a week. After booking, you will receive a confirmation email and they will be waiting for you! When your flight lands at JFK, Newark or La Guardia airports, simply go to the Ground Transportation Desk in the terminal and present your printed voucher to one of the agents for instructions.
What happens if the flight is delayed?
At the time of booking, you will be asked for your flight information so that the company can monitor your flight at all times, so they will know if your flight is delayed. Flight delays do not affect the transfer booking.
Are the prices final?
The price you pay at the time of booking is a fixed amount and will not depend on traffic on arrival in New York. However, tips and excess baggage charges (where applicable) are not included.
2. Shared transfer from your hotel in Manhattan to any airport in New York (Go Airlink)
At the end of our stay in New York, our main concern is to get to the airport in time to catch our flight back home in peace and quiet, without having to look for a taxi or make multiple transfers on the city's public transport.
Again, as with your arrival, the most convenient option is to book a transfer from your hotel to the airport that will take you from door to door.
How does it work?
Transfers run every day with uninterrupted timetables. At the time of booking, you will need to provide your return flight details and hotel address so that the shared transfer driver will know where and when to pick you up. To facilitate the service, our advice is to inform the hotel porter or concierge that you are waiting for a driver to pick you up from the airport.
Are the prices final?
As with the arrival transfer from the airport to your hotel, the prices are final and neither the kilometres driven nor the traffic can change the fare, it is a fixed price. However, tips are not included.
Isabel's Traveller Tip

When confirming your hotel pick-up time, calculate it with enough time to get to the airport on time despite the traffic (especially during rush hour).
3. Private transfer from any New York airport to your hotel in Manhattan
Whether it's because you're tired after a long flight and don't want to wander around looking for a free taxi, because you're unfamiliar with the public transport network and prefer not to transfer, or because you don't speak much English and are afraid of getting lost, the fastest and most comfortable way to get to your hotel is with a private transfer from the airport to your hotel in New York.
The main difference between a shared transfer and a private transfer is that on this occasion the vehicle and driver will be at your disposal and the vehicle will be just for you and your group, you won't have to wait for other passengers.
How it works
This transfer service is available 24 hours a day, 7 days a week. Depending on the number of people you are going to make use of this service, at the time of booking you will have to choose between a private transfer in a luxury sedan for three people, a VIP SUV that can carry up to six passengers or a van that can take up to nine passengers.
You will then need to provide your flight arrival details and the full address of your Manhattan hotel, flat or home address. Your transfer will be instantly confirmed and you will be given a voucher to present to the driver. Once at the airport, all you have to do is get into the vehicle and settle in for a quick and smooth ride. It's that easy!
The luggage
The interiors of all vehicles are stylish and spacious and have sufficient capacity to carry the luggage of all passengers (each passenger is allowed a maximum of 1 suitcase and 1 handbag).
How much does this private transfer cost?
The price is per person based on three passengers per car, six passengers per SUV or nine passengers per van. The fare corresponds to an all-inclusive pick-up and drop-off service, plus local taxes and toll charges. The price you pay at the time of booking is a fixed amount and will not depend on traffic on arrival in New York.
4. Private transfer from your hotel in Manhattan to any New York airport
Pre-booking a private transfer from your hotel to the New York airport is the best way to catch your flight home without having to worry about finding a last minute taxi on the day of departure or making endless public transport journeys carrying luggage, with all the stress that goes with it.
With this private transfer from your Manhattan hotel to any New York airport, an experienced driver who knows the streets of the city will pick you up at the door of your hotel in plenty of time to drive you to the terminal for your return flight. No waiting and no stress, with the peace of mind of knowing that you will arrive on time to board the plane and that you won't pay an exorbitant price for it.
How does it work?
The private transfer service back to the airport works in the same way as the one on arrival, except this time you will have to indicate the address of your hotel and the departure details of your flight. Your transfer will be confirmed and you will be given a voucher to present to the driver.
Depending on the time of day, traffic may be more congested. Normally, it is recommended to be at the airport 2 hours before your flight departs, although 3 hours in advance is ideal. In this regard, we advise you to allow extra time to determine your hotel pick-up time. During rush hour, add at least 45 minutes for the closest airport (LaGuardia) and 75 minutes for the furthest airports (JFK and Newark).
About luggage
On the day of your transfer, the driver will be waiting for you at the door of your hotel or residence in Manhattan to take you to the airport on time. Remember that if you have special needs or luggage, you can contact the company once you have made your reservation so that they can answer any questions you may have; this is a personalised service.
About the price
This private transfer from the hotel to the airport is very good value for money, if you consider that the service is very similar to a taxi but you are sure to pay a fixed amount in advance and that the fare does not depend on the traffic on your arrival in New York.
5. Other options for getting around New York
New York is a city with good transport links. Its public transport network is quite efficient and allows you to move quickly from one end of the city to the other to explore every corner of the Big Apple.
Underground
It is one of the largest in the world with over 1000 kilometres of track. Trains run 24 hours a day and it consists of 26 lines whose names can be numbers or letters. It was opened at the beginning of the 20th century and the stations look a bit dated and not very clean. Here is our guide to the New York underground.
Buses
If you don't want to use the underground in New York, buses are a convenient option, although you will suffer the consequences of heavy traffic. There are hundreds of lines, but to avoid confusion, it's best to look at the line maps at each stop. Bus lines consist of a number and a letter. The letter indicates the borough where the bus operates: Manhattan (M), Brooklyn (B), Queens (Q), Bronx (Bx) and Staten Island (S).
Taxis
Taxis are another way to get around New York. Thanks to their iconic yellow colour, you can spot them from a distance and hail them by raising your hand. Fares are often very expensive, with small surcharges and tips adding to the cost of the ride. If you want to save money and time, try hailing a taxi going in the same direction you're headed.
Uber
Taxis have become a popular mode of transport in New York. You can book them conveniently through the app. Generally speaking, they are cheaper than taxis, but if demand is very high and there are few drivers, fares will skyrocket. If you don't speak English, it's a good option because you just enter the address you want to go to in the app and you don't need to give directions to the driver.
6. So, what are you going to do when you're there?
Organising the logistics of your trip doesn't have to be boring. If you're thinking of an original and economical way to get around the city, don't forget that there is the option of getting around the main points of interest on the city's best tourist buses.
And of course, here are all the tips you need to make the most of your trip: what to see and do in New York.
Frequently asked questions
What happens if my flight is delayed?

The driver will take into account possible flight delays, as you will have previously communicated which flight you are arriving on so that they can monitor it.

How long does it take from JFK to Manhattan?

JFK is located 32 km from Manhattan, so it should take you no more than an hour. At rush hour, traffic can slow you down and lengthen your journey, but the price of the transfer will remain the same for as long as it takes.

Is it worth taking an airport transfer to get to Manhattan?

Yes, especially if you are travelling as a couple or in a group and want to avoid the fatigue and worry of transferring on public transport. Plus, it's cheaper than an Uber or taxi.

How many pieces of luggage can I take on the transfer?

One suitcase and one piece of hand luggage per person. If you are carrying more luggage or special baggage (musical instruments, sports equipment, etc.) I recommend that you inform the company beforehand so that they can take into account the space you will need.