7-day New York Itinerary
New York is a fascinating city with thousands of things to do. Here's the ideal itinerary to follow if you're lucky enough to visit the Big Apple for 7 days.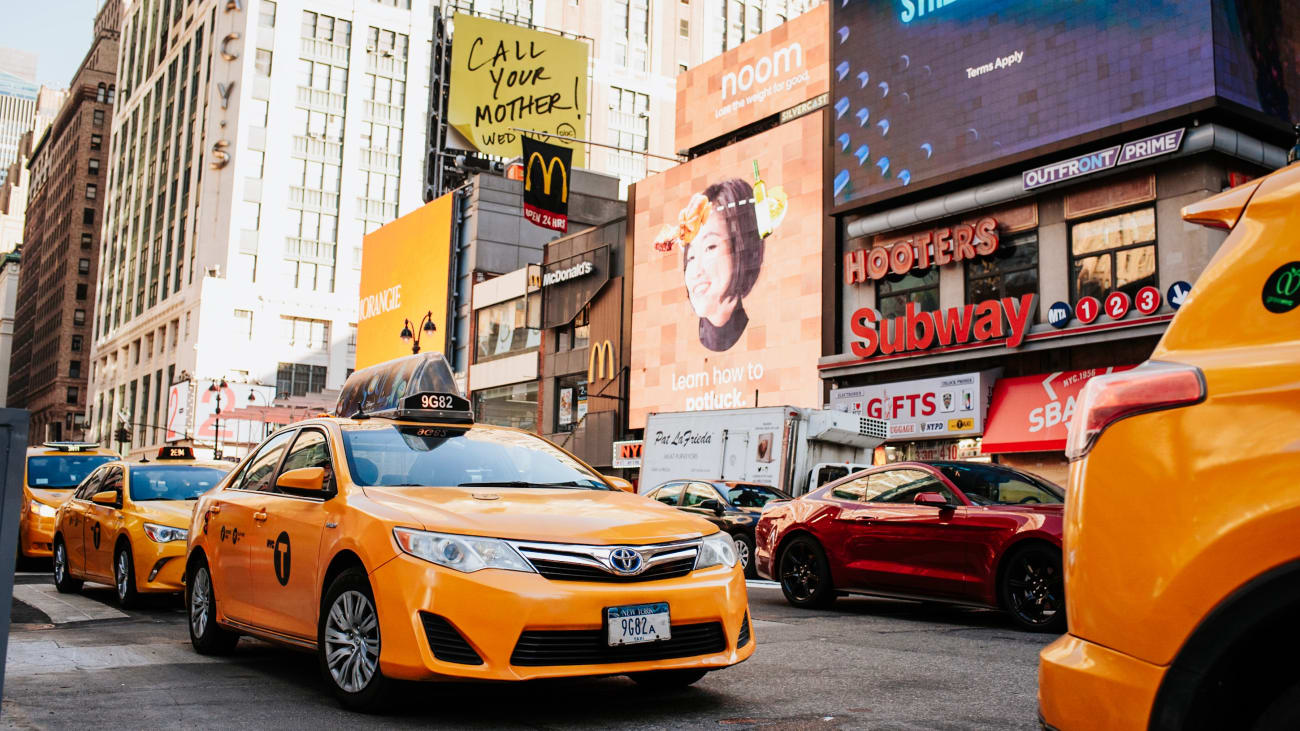 Are you organising your trip to the Big Apple and don't know where to start seeing the city? In this guide to what to do in 7 days in New York I'll help you organise your route so you can make the most of your time and not miss anything. Let's get started!
Day 1: Getting to know New York and Chinatown
Tour all the boroughs of New York with the Contrasts Tour
Manhattan is the best known of the five boroughs that make up New York. That's because it's the most famous borough because it's home to 90% of New York's attractions and it's in the south that the city's origins lie. But even so, New York is much more: in fact, it is huge. And one of the best ways to get a feel for the big city is to take a guided tour that takes you to see the highlights.
To avoid making the biggest mistake many first-time visitors make, which is not leaving Manhattan for the entire holiday, I recommend you start by taking the New York Contrasts Tour, which will take you to discover the Big Apple's five major boroughs: Harlem, the Bronx, Queens, Manhattan and Brooklyn.
As this tour lasts about 5 hours , you'll be able to visit the most iconic neighbourhoods of New York in just one morning, in a minivan and accompanied by a local guide who will give you a very enjoyable introduction to the city, its neighbourhoods and its cultures. I think it's a very good option for first-time travellers, as it's a very complete and interesting first contact with the city.
What's more, once the Contrasts Tour is over or at another time during your trip, you can return to the neighbourhood or area that has caught your attention to explore it for yourself in detail. If you like the idea you can learn more about this activity in this article about the New York Contrasts Tour.
Taste authentic Chinese food in Chinatown
An important part of the Contrasts Tour is that you can choose between two places to end the tour: under the Brooklyn Bridge in the DUMBO neighbourhood or in Chinatown. My advice is to do it in Chinatown as the end of the activity coincides with lunchtime and in New York's Asian neighbourhood you'll have the opportunity to try authentic Chinese food at very reasonable prices.
If you're a foodie, you'll have a great time in Chinatown because you'll find many restaurants and bars where you can try some of the best Asian specialities. If you like spicy food, don't miss Xi's an Famous Food (45 Bayard Street) and a good option for vegetarians is Buddha Bodai(5 Mott Street).
After lunch, take a stroll through Chinatown. There's a unique atmosphere here that's sure to grab you as a traveller. Discover Columbus Park, the Chinese Museum in America or Canal Street Market, among many other interesting places. Do you want to know more about everything you can do in this neighbourhood? Check out my article about Chinatown.
Return to Manhattan
In the afternoon, head back to Manhattan to continue your tour of downtown New York. How about a stroll along the famous Fifth Avenue? This is one of the city's most important thoroughfares and home to some of the Big Apple's most exclusive hotels and shops. But in addition to shopping, on Fifth Avenue you will find several tourist attractions to visit such as the Empire State Building, St. Patrick's Cathedral, Rockefeller Center or the Public Library.
Times Square, the heart of New York and an icon of the city, is also located near Fifth Avenue and a visit to Times Square at nightfall is a must on any trip to the Big Apple and is not to be missed! The lights and signs of this iconic square illuminate everything and the atmosphere here is incomparable - there's no traveller who can't surrender to the charms of Times Square!
Toast to your trip from a rooftop
The first day of your visit to New York has been long and full of excitement, but how about topping it all off with a drink while gazing at the Manhattan skyline from one of its best rooftops? If you like the idea, here's my article on the 10 best rooftops in New York so you can choose the one you fancy the most.
Day 2: discover Brooklyn, Soho and the West Village
Start the day in Brooklyn and DUMBO
If you're travelling to New York you can't miss Brooklyn, the city's coolest alternative-spirited area. It's a borough with an industrial past and a strong cultural identity that's well worth a visit.
The easiest way to get to Brooklyn is to walk across the Brooklyn Bridge from Manhattan. On the way down you'll land in DUMBO, a bohemian and artistic neighbourhood that has managed to combine old industrial architecture and modern day design to create a unique New York atmosphere.
Once you're there, you'll see that DUMBO has a special charm that you won't be able to stop photographing. Along its streets you'll come across murals, graffiti and authentic works of art that you'll want to keep in your camera and in your retina.
Don't put your camera away because on Washington Street you'll be able to photograph the wonderful Manhattan Bridge with the skyscrapers in the background and on Plymouth Street you'll have the chance to see the traces of Brooklyn's industrial past that still survive in this neighbourhood today.
On to Williamsburg and the Jewish Quarter
The morning has only just begun and following the route of day 2 through this borough you'll arrive in Williamsburg, a neighbourhood where hipsters and New York's more conservative Jewish community live side by side but each in their own space: the hipsters in Williamsburg and the Hasidic Jews in the South Williamsburg area, which is reached by crossing under the Williamsburg Bridge.
Williamsburg is one of those authentic areas full of contrasts that is well worth a visit. You'll be amazed to see how, in just a few streets, the atmosphere changes dramatically: from the austerity of the Jewish Quarter to the more striking street art and old factories converted into restaurants, galleries and other design venues.
After a stroll through the Williamsburg area, it's time to enter the streets of South Williamsburg, one of the most popular Jewish neighbourhoods in the world. This place is like walking through a different world compared to the hipster area. The buildings are austere and simple with worn facades and most of them with bars on the windows.
If you're on your own, my advice is to take a stroll through the streets and take in the scenery to get a feel for their way of life and customs. Lee Avenue, the main thoroughfare of the neighbourhood and where most of the temples and shops are located, is where community life is concentrated. If you can, I recommend you go into a kosher grocery shop and buy a sweet or roll - they're delicious!
Try the best pizza in New York!
All that sightseeing works up an appetite, doesn't it? You can't leave Brooklyn without ordering a pepperoni pizza at the legendary Grimaldi's restaurant, just under the Brooklyn Bridge at 1 Front Street - a temple for pizza lovers in New York!
Back to Soho and the West Village
In the afternoon, return to Manhattan to discover one of New York's trendiest neighbourhoods where many films have been shot: SoHo. This area of the city has almost no Midtown skyscrapers and is home to some of the oldest buildings in the Big Apple, giving it a unique and very special charm that makes for great photo opportunities. It's as if SoHo is an oasis in the middle of modern New York, a place where you can enjoy a leisurely stroll through art galleries, trendy restaurants and beautiful buildings.
It's also a great place for shopping. Here you'll find a mix of luxury shops, new designer boutiques and more affordable brands such as H&M, Zara and Mango. In SoHo there are plenty of options to find the perfect souvenir of your trip.
Set aside some time to visit the West Village, Manhattan's bohemian and hippie neighbourhood. Unlike the rest of the borough's streets, these escaped the strict grid pattern on which the city was planned. So they are chaotic and very entertaining to walk around aimlessly, enjoying the stroll while looking in the windows of the charming shops and the beautiful architecture of the neighbourhood.
The landscape of the West Village is so beautiful that its beautiful buildings have been used as film and television sets on several occasions. If you're a film buff, you'll probably know that the area was home to Monica's famous flat in 'Friends' (on the corner of Grove Street and Bedford Street) and Carrie Bradshaw's apartment in 'Sex and the City' (at 66 Perry Street). If you'd like to do the New York film and series route, this neighbourhood is a good place to start.
I think the architecture of the West Village is a marvel. There is always a little treasure to discover. For example, the narrowest house in New York whose façade is 2.9 metres wide at 75½ Bedford Street or the townhouses and brownstones on Leroy Street and Morton Street.
Day 3: experience the thrills of the Hudson Yards and the NBA
Breakfast like a king at Chelsea Market
The third day of your trip to New York is a long and exciting one. You'll need to get your strength back for a full day of sightseeing, and for that it's essential to have a good breakfast.
New York is a city where you can eat great food, as there's a wide variety of cuisine to suit all tastes. However, I recommend that you start your day 3 route at Chelsea Market, one of Manhattan's most popular food markets.
Its fast food stalls offer delicious sandwiches, salads, pizzas, muffins, doughnuts and biscuits. One example is Amy's Bread, Doughnuttery or Filaga Pizzeria although there are many more options.
In addition to having breakfast at Chelsea Market, I recommend you take a walk around the market because they have very cool shops where you can buy some souvenirs such as Posman Books, Chelsea Market Baskets or the Artists & Fleas market. If you want to know more about Chelsea Market I recommend you to read my article about this market in the Meatpacking District, there's a lot to see here!
See the High Line Park
Next to Chelsea Market is one of the most original and modern urban parks in New York: High Line Park. It's a garden filled with greenery, art and seating areas built on a former elevated railway line and offers the best views of the city.
Since it's become a popular spot and the train track is narrow, the park can get crowded easily, so my advice is to check out High Line Park first thing in the morning after breakfast at the market.
Along its route (about two and a half kilometres) you can enjoy its peculiar design, which mixes art and nature, while you take a very cool route that goes through Chelsea and arrives at Hudson Yards from the Meatpacking District (or the other way around, depending on where you start the circuit).
In my opinion, the views of the skyscrapers of Manhattan's different neighbourhoods are the best part, along with the feeling of being in a little oasis surrounded by greenery and art away from the hustle and bustle of New York. The walk is so fun that you won't even realise how far you've walked until you see it on a map!
If you're curious to know more about this urban park, I recommend you read my article on 10 things to do and see on New York's High Line.
Hudson Yards and The Vessel
A stroll along the High Line Park will take you to Hudson Yards, Manhattan's trendiest new neighbourhood. It's hard to believe that this trendy area brimming with avant-garde buildings was until recently a dreary train depot along the Hudson River.
But New York is a living, changing place. This is how Hudson Yards came to be, a place that already has several must-see attractions on any trip to the Big Apple, such as The Vessel, a sort of giant beehive that has become the symbol of this neighbourhood.
The Vessel is a futuristic 45-metre structure that will show you fantastic views of the city from different heights, angles and approaches. You'll have a great time here playing with your camera. From the top you can look out over the Hudson River, The Shed cultural centre, High Line Park and the surrounding skyscrapers. If you pay attention, you'll even see One World Trade Center and the Empire State Building on the horizon.
My advice is to buy your tickets for The Vessel well in advance so you don't have to wait in long lines at the box office.
Where to eat at Hudson Yards?
It's time to take a break from your day 3 tour of New York for lunch. Hudson Yards also has some great options to choose from.
One of my favourites is Little Spain Market, a gastronomic space located in building 10 Hudson Yards, dedicated to the flavours of traditional Spanish cuisine. Eating a ración de bravas, a pincho de tortilla española, a coca valenciana and some crispy churros in the middle of New York is priceless. Even more so if they have the seal of quality of the prestigious chef José Andrés in collaboration with the brothers Ferrán and Albert Adriá.
The Shops and Restaurants at Hudson Yards shopping centre also has other restaurants such as Shake Shack, Kawi and Peach Mart, among others.
The Edge, Manhattan's highest observatory
After a lunch break, it's time to test your vertigo at The Edge, one of New York's most spectacular observation decks.
Climbing The Edge is a thrilling experience. Located in the 30 Hudson Yards skyscraper at 345 metres above sea level, from its 700 m2 glass roof terrace you'll feel the impact of the wind and have unparalleled 360-degree panoramic views of New York.
I remember the first time I stepped onto the outside of the observatory, which projects in the shape of an arrow into the New York sky, I felt like I was on the edge of a cliff. The adrenaline kicked in as I walked on its glass floor and looked down at New York traffic hundreds of feet below me. It's a really thrilling feeling and you'll feel your skin crawl. Who said fear?
As with The Vessel, I recommend you buy your tickets for The Edge in advance to make sure you can get in at the time you want, on the day you plan to.
Game Time! Experience the magic of the NBA at Madison Square Garden
Watching a basketball game at Madison Square Garden is one of the most fascinating spectacles you can attend in the United States, either because you are passionate about basketball or because you want to experience the atmosphere and the madness that this sport awakens in New York.
End the third day of your holiday in the Big Apple in style by going to Madison Square Garden to enjoy a New York Knicks game. If you want to include an NBA game in your trip, my advice is to buy your tickets online before you travel. Why? The key is to buy them as soon as possible to get the best seat at the cheapest price. If you wait too long you run the risk of running out of tickets or that the box office will have few tickets at a high price and in sectors with less spectacular visibility.
Do not hesitate, for me this is the easiest, safest and fastest way. If you want to know more about how to buy tickets to watch NBA games in New York, I recommend you to read the article I wrote about it, it will only take you a few minutes and I explain everything you need to know!
Day 4: gospel mass, the best museums and a tour of Central Park
Listen to heavenly music in Harlem
Take advantage of this day to do something different during your stay in New York, for example a tour of Harlem with a Gospel Mass to get to know the most authentic side of this neighbourhood north of Manhattan.
Immersing yourself in the culture of Harlem accompanied by a professional guide is the best way to experience the cultural diversity of this city and to discover the roots of the African-American community. In just 4 hours you will see the main sights of Harlem such as the Apollo Theater, the Cotton Club, the Morris Jumel Mansion or the historic streets of typical flats and you will have time to visit a local church to witness an authentic live Gospel Mass. I recommend going on Sundays, as you'll find a larger congregation and therefore a more genuine experience.
Cycle through Central Park
After this tour of Harlem you can continue your tour of New York City in Central Park by entering through the entrance next to this neighbourhood which is quieter than the southern entrance.
At 341 hectares, Central Park is the largest urban park in New York City. To see it in its entirety would be exhausting and perhaps unnecessary. In order to get an overview of the park and have energy left over to continue exploring New York after this visit , I recommend cycling through the park as you will be able to see the main sights and save time.
There are many ways to visit Central Park but I think a private bike taxi tour is a fun and different way to discover it as you will be accompanied by a professional guide. I did it and it's worth it because it shows you not only the most emblematic places in the park but also others that normally go unnoticed by tourists.
Have a picnic in Central Park
At the end of your bike ride through Central Park you can go to The Great Lawn, the largest meadow in the park, to relax for a while and have a picnic when the sun is shining. There are many stalls scattered throughout Central Park where you can buy hot dogs, waffles, sandwiches, drinks and ice cream. If the weather isn't good, don't worry, there are several restaurants inside the park where you can take a lunch break, such as The Loeb Boathouse, Café Express or Le Pain Quotidien.
Stroll around the Upper East Side and the Museum of Natural History
On the fourth day of your tour of New York you can take advantage of your visit to Central Park to stroll around the Upper East Side, New York's affluent neighbourhood known for its imposing stately buildings and wide avenues.
Then head to the New York Museum of Natural History, just west of Central Park. It's one of the city's must-see museums and one of the most visited, so if you want to skip the queues at the ticket office and go straight to the exhibits, it's best to get a skip-the-line ticket to the museum.
My favourite is the fossil and dinosaur exhibit, but the New York Museum of Natural History has dozens of permanent and special exhibits. My advice is to plan your visit well and set aside at least 3 hours to explore the museum at your leisure but if you don't have much time, it's best to go straight to the rooms you want to see. If you want to know more about the New York Museum of Natural History, don't miss my article: Museum of Natural History New York Tickets: how to buy and prices.
Sail New York's waters at dusk
At any time of the day, the views of the New York skyline are amazing, but I have a special weakness for its lights at dusk. That's why I think a night cruise is one of the most beautiful memories you can take away from a trip to New York.
A sunset cruise on the waters of Manhattan seems like a great way to end a day full of emotions after endless walks around the city, whether with family, friends or your partner.
How about an express cruise to the Statue of Liberty or a buffet dinner with live music? Whichever option you choose, you'll have a great time while still exploring the city's best sights and enjoying a relaxing time on a boat.
Day 5: Financial District and Broadway
Take the Upper and Lower Manhattan Tour and take a ferry to Liberty Island
Your trip to New York is almost over and to make sure you don't miss any important places to discover, I recommend that on the morning of Day 5 you take the Upper and Lower Manhattan Tour, the heart of the Big Apple.
It's the perfect option if you're only in New York for a few days or if you're travelling with children and they get tired of walking quickly. The interesting part of the tour is visiting Manhattan in a comfortable bus with an expert guide, so you'll have some context about each place you visit when you're exploring the city at your own pace and you'll know your way around much better.
The Upper and Lower Manhattan Tour lasts 3.5 hours and ends at Battery Park, at the southern end of the borough bordering the Financial District. After the tour you can take the ferry to the Statue of Liberty from the pier in Battery Park, New York's oldest park. The views of Liberty Island, Lady Liberty and Ellis Island from Battery Park are a marvel - you'll get plenty of pictures!
Take a lunch break at Westfield World Trade Center Mall
On your way back to Manhattan, before visiting Ground Zero, it's time to take a break for lunch and recharge your batteries. You can go to Westfield World Trade Center Mall, a shopping mall located just below The Oculus structure. Here there are many restaurants to choose from such as Eataly, Shake Shack, Wasabi Sushi & Bento or Starbucks, among others.
Visiting Ground Zero and the Financial District in the afternoon
Ground Zero is a place of remembrance that pays tribute to those who perished in the 2001 terrorist attacks that shocked the world.
After the attacks, the World Trade Center had to be completely rebuilt. The Twin Towers gave way to modern skyscrapers such as the One World Trade Center, which has the highest observation deck in New York known as the One World Observatory, the impressive 9/11 Museum and the Memorial, one of the most emotional visits I made in New York. Both are the two places that impressed me the most at Ground Zero and that leave your emotions running high.
However, there is much more to see at Ground Zero. If you want to know more, my article 10 things to see and do at Ground Zero in New York tells you about the must-sees.
The next stop on the route is the Financial District in the heart of Downtown Manhattan. Here there are a number of tourist attractions to see such as Wall Street and its Charging Bull or the New York Stock Exchange, among others. Its long, narrow streets flanked by huge skyscrapers will barely allow you to see the sky and you'll be met by hundreds of suit-wearing executives hurrying back and forth.
Experience the magic of a Broadway musical
You come to New York to have fun, to be surprised at every turn and even to daydream. That's what Broadway musicals are all about, and you'll enjoy them like a child, no matter how old you are!
The magic of Broadway, its musical numbers and majestic stagings will leave you speechless. There are many titles on the bill but some of the most prestigious are "The Phantom of the Opera", "Aladdin", "The Lion King", "Wicked", "Chicago", "Frozen" or "Les Miserables".
However, if you want to spend a night at the theatre I recommend that you buy your Broadway tickets in advance to ensure you get the best seats on the date you want and at a better price than at the box office, where you'll also save having to wait in long queues.
6. Day Get out of New York and explore other iconic sites
Maybe when you were planning your trip to New York you didn't think about adding an excursion outside the city to see other parts of the United States, as there is so much to see in the Big Apple, but in my opinion dedicating a day of your holiday to a trip to Washington or Niagara Falls is a great idea because you will have the opportunity to see the capital of the country or this wonder of nature.
See Washington D.C
The Washington tour from New York is one of the best day trips you can take from the Big Apple. You'll be accompanied by an expert guide and you'll take a comprehensive tour of Washington to discover such iconic sites as the White House, the Capitol, the Lincoln Memorial, Arlington National Cemetery, the Pentagon and many more. It's a blast!
Marvel at Niagara Falls
Another option is to take a tour to Niagara Falls which takes you to and from downtown New York in one day. The great thing about this organised tour is that you don't have to worry about how to get there, which can be quite an odyssey. And once you're at the falls, you'll be sure not to miss a single detail from a professional bilingual guide. Seeing the beautiful rainbow and hearing the roar of the water is an unforgettable experience - I was speechless! Also, as this tour explores the New York side of the falls, no visa is required.
Day 7: good bye New York!
And it's the last day of your New York holiday! All goodbyes are difficult, especially when you've had such a great time and memorable time in this city, but instead of being sad, my advice is to enjoy the last day to the fullest.
For starters, you can spend the morning shopping around New York for some unique and original souvenirs from your trip - you'll find everything here at every price! The city is full of shops for all tastes and I'm sure you'll find a special gift for your friends and family.
If you need some inspiration in this regard, I recommend you take a look at my article on the Top 10 things to buy in New York.
Treat yourself to your last meal in New York City
A day's shopping is exhausting. Take a break and make the most of the last day of your trip to New York to treat yourself. In my post about the 10 best places to eat in New York you'll find places where you can eat very well without paying a fortune.
Say goodbye to New York in style!
Say goodbye to the Big Apple from the top of one of its skyscrapers while watching the wonderful Manhattan skyline at sunset. Watching the sun go down as the lights of New York slowly illuminate is a magical moment and a very special way to say goodbye to the city.
There are many observation decks to climb and each one shows a different side of the New York skyline but the two best options are the Empire State Building and the Top of the Rock, both in midtown Manhattan.
So which is the best observatory? It depends, the Empire State Observatory is higher and offers better views of One World Trade Center and the Financial District, while Top of the Rock is the best choice to see Times Square, Central Park and the Empire State Building from the top.
Whichever observatory you choose, you'll find that being up there is truly breathtaking and you'll feel like time stands still before your eyes.