Whale Watching in Maui
During a holiday in Hawaii, you can't miss the opportunity to go whale watching in Maui. Read on to find out how, when and where!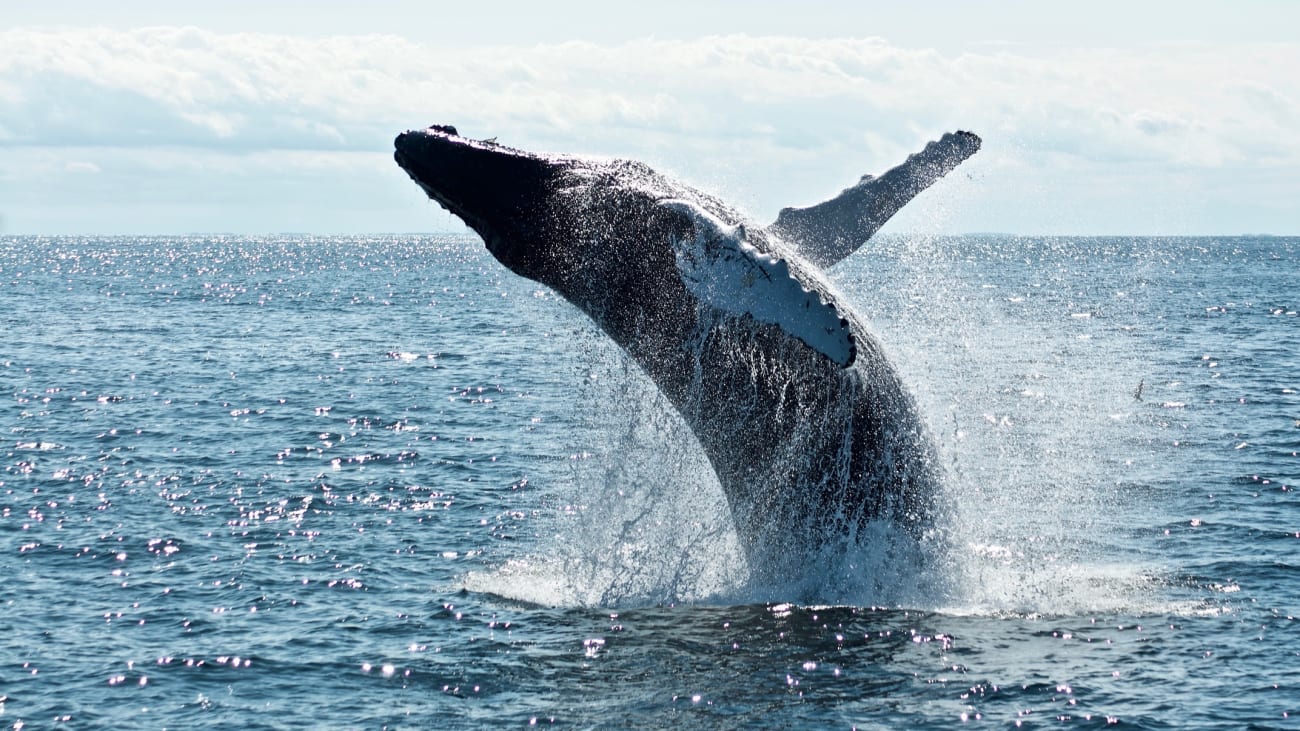 These beautiful animals arouse great curiosity among tourists but have a deep significance in Hawaiian culture and are treated with great respect as they are believed to be guardians of the family.
The best way to see them up close is to take a whale watching cruise in Maui - here's everything you need to know!
The Best Whale Watching Cruises
Whales have a reputation for being fierce and unpredictable animals but that is no obstacle to thousands of people around the world joining a cruise to see these beautiful creatures up close in their natural habitat.
Because of its warm, shallow waters, Maui is an excellent place for whale watching. That's why there are several boat tours on the island that go out into the Pacific to give tourists the chance to see these animals up close and personal and fulfil a dream.
During the boat ride you'll enjoy breathtaking views of Maui's coastline and learn many interesting facts about these majestic creatures from the captain.
When the time comes, he will lead the group to a whale watching spot. Keep your eyes peeled for a fin emerging from the water, a spout of water emanating from its blowhole and, with luck, a spectacular leap.
For better visibility, some cruises provide images from a webcam and even have a hydrophone, an underwater microphone to record their mesmerising songs.
Get your camera ready and keep your eyes peeled because seeing them up close (either from the deck or in the cabin) is a thrilling experience you won't forget.
Whale Watching Boat Excursions
Whale watching in the middle of the ocean is a fascinating experience in itself, but doing it from a small boat is even more so, as it creates a very intimate whale-watching atmosphere that conveys the feeling of being alone with the whales.
Also, unlike the larger boats used on whale watching cruises, the boats used on this excursion allow you to move faster through the water, making it possible to spend more time whale watching and less time travelling.
This whale watching boat tour departs from Lahaina's historic harbour and travels through the Auau Channel to experience these beautiful creatures in their natural habitat and up close.
---
What's the best way to see whales in Maui?
The impressive acrobatics performed by whales in the water can often be seen on land with binoculars from miles away.
However, I can assure you that nothing compares to the adventure of going offshore to watch whales from a boat in their own habitat.
If you want to see these magnificent animals at close range, cruise tours are the best option - the experience is fantastic and very authentic!
How long are the whale watching cruises and tours in Maui?
This type of whale watching tour in Maui usually lasts approximately 2 hours.
When is the best time to see whales by boat in Maui?
My advice is to choose an early morning or late afternoon tour to sail when the sea is calmer and avoid the midday heat.
Where is the best place to see whales in Hawaii?
Although humpback whales can be spotted from any island in Hawaii, the shallow waters of the Auau Channel between Maui, Lanai and Molokai is one of the best places on the planet for whale watching.
For this reason, Maui is an ideal destination to see these creatures during your island holiday.
When is the best time to see whales in Maui?
Every winter**(December to May**), humpback whales travel from the cold waters of Alaska to Hawaii to breed, give birth, feed and care for their calves. However, the first whale of the season usually arrives between August and October.
On the other hand, each year Maui hosts a Festival of Whales with displays and parades in February, during the height of the season. So it may be a good time to take a whale-watching cruise to the island.
What will you see?
The aim of this tour is to see humpback whales, an endangered species that can weigh between 25 and 40 tons, but they are probably not the only animals you will see, as spinner dolphins and seabirds such as albatrosses and boobies also appear frequently.
Whale watching in Lahaina, Maui
Before the capital of the Hawaiian Kingdom was moved to Honolulu, the city of Lahaina was the capital of the archipelago and one of the most important whaling ports in the Pacific.
Today, many of Maui's whale-watching tours depart from Lahaina's historic harbour.
After the tour, I recommend exploring Maui's whaling past and visiting sites such as the Lahaina Lighthouse (the oldest lighthouse in the Pacific) or the Whale Center of Hawaii (admission is free and you can see interesting exhibits about whales at this museum).
How much does it cost to do a whale watching activity in Maui?
If your dream is to see whales up close in Maui you are in luck because you will find a variety of options at quite reasonable prices between 40 and 60 euros approximately.
What to bring for whale watching in Maui?
For a whale watching trip I recommend taking a waterproof camera and a small pair of binoculars.
As you will be spending a lot of time outdoors, don't forget to pack a light waterproof jacket, some sunscreen and a hat. Remember to bring some motion sickness medication in case you need to take it during the tour.