Snorkel in Maui
In Hawaii, the island of Maui is one of the best places to snorkel. Would you like to explore the seabed during your holiday? Don't miss these snorkelling tours in Maui!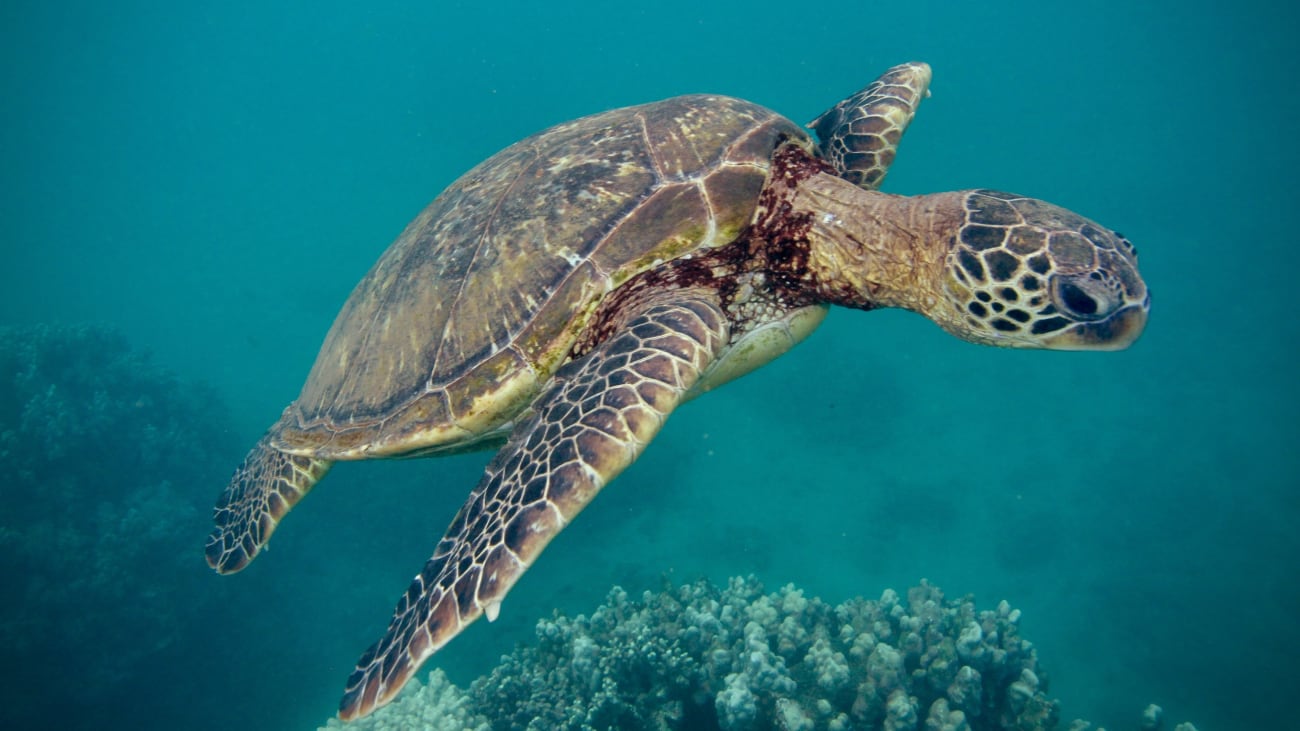 Maui's crystal clear waters hold a spectacular natural underwater treasure trove. It's no wonder snorkelling is one of the most popular things to do on Hawaii's second largest island. Discover Maui's best snorkelling tours.
1. Molokini Crater Snorkelling Adventure by Boat
Getting up early has never been so exciting. Early mornings are the perfect time to go snorkelling in Maui's waters because it's so uncrowded. Fancy joining a Molokini snorkelling boat trip?
What I like most about these trips is that they are extremely comprehensive. You don't need to worry about finding a good guide to show you the best snorkelling spots and you don't need to hire snorkelling equipment as all this is usually included as well as breakfast on board - you just need to be in the mood for fun!
During this type of activity you will visit sites such as Molokini Island, Turtle Town, Keawakapu Beach and La Perouse Bay. Visibility often exceeds 55 metres and during the activity you will have the opportunity to see a multitude of marine creatures such as tropical fish, manta rays, green sea turtles and dolphins in their natural habitat.
Keep your eyes peeled and your camera ready because you won't stop taking pictures!
2. Snorkelling Cruises in Maui
Another cool option is to take a cruise for an amazing day of snorkelling in Maui.
If you're looking to snorkel with the comforts of a boat, this is the best option. You'll visit Molokini and Turtle Town, two of the best snorkelling areas, with all the necessary equipment and plenty of food on board - what more could you ask for?
During this activity you will be able to observe tropical fish, sea urchins, manta rays, eels and even sharks. In case you don't want to swim, you can always observe Maui's nature from the deck or from the catamaran's glass-bottomed observation lounge - breathtaking!
3. Snorkelling Kayak Tour
For those on holiday in Hawaii who want to enjoy the nature of this corner of Polynesia while doing some sport, there is nothing better than joining a short kayaking excursion to snorkel in the waters of the Pacific.
This type of excursion is done with a guide in small groups (maximum eight people) so you'll be sure to have a very personalised experience as if it were an outing with friends.
It's also a great option to consider if you're travelling to Maui as a family, as the level required to do the activity is beginner, so kids can join in too, and they'll have a blast seeing all kinds of sea creatures like manta rays, colourful fish, octopus, eels, dolphins and even whales!
Dare to snorkel in a see-through kayak
Have you ever ridden in a transparent kayak? Here's your chance! It will allow you to see from a new perspective the marine life that inhabits Hawaiian waters such as the impressive corals, colourful minnows, dolphins or green sea turtles.
In the winter months, you'll also get to see the beautiful humpback whales that inhabit the area - it's an absolutely great experience!
4. Snorkelling catamaran trips
If you have little time to visit Maui but don't want to miss the chance to explore the island's waters, the best option is to take a half-day catamaran snorkelling trip from Ka'anapali Beach and around West Maui.
The captain will take you to Mala Wharf, Oluwalu, Cliff House or Honolua Bay for the best snorkelling.
He will make two stops so you can dive into the sea and see beautiful schools of fish, green sea turtles, dolphins and even humpback whales in winter. Meanwhile, the crew will prepare a delicious breakfast and lunch on board so that when you return to Ka'anapali beach you will be full of energy to continue your holiday.
---
How much does a snorkelling tour in Maui cost?
If you would like to snorkel in Maui during your holiday, depending on your budget you can find a variety of options. There are snorkelling tours starting at 60 euros which are quite complete. On these tours you'll have the chance to get on a boat and head out into the ocean where an instructor will accompany you to the areas with the largest number of species.
If you prefer to do it on your own, you can always put on a snorkel and goggles and snorkel close to the shore, but I don't recommend you miss the deepest areas, as only there you'll be able to spot countless marine species.
Where to snorkel in Maui: best places to snorkel in Maui
The best places to snorkel in Maui are Molokini Island, Turtle Town or La Perouse Bay. As you can see, many of the snorkelling tours take you directly to Molokini, as it's one of the key snorkelling spots on the island - you can't miss it!
Molokini Crater Snorkelling
Molokini Island Crater is one of the best snorkelling areas on Maui. Located offshore off the southwest coast of Maui, it's a large volcanic cone that is extinct but teeming with life. In fact, its importance is such that it has been named a State Marine and Bird Conservation District.
Can I rent snorkelling equipment in Maui?
Yes, there are several establishments on the island where you can hire snorkelling equipment, although if you book a tour or cruise that includes snorkelling, you won't really need to hire it as it is usually included in the activity.
As I said, you can always rent equipment (or bring it from home) and explore the island's coastline, but you'd be missing out on the underwater panorama that the island's depths offer and that you can only visit if you get there on an organised tour with a team of experts.
Snorkel to see dolphins, turtles and other marine life in Maui
Maui's pristine waters hold a natural underwater treasure trove of lava and coral formations that are home to a multitude of green turtles, tropical fish, sea urchins, dolphin eels, manta rays and humpback whales that will leave you in awe.
Snorkel cruises
This is one of the many possibilities for snorkelling. During the cruise you will sail by boat to some of the most outstanding snorkelling spots on the island with all the comforts of this type of boat: toilets, showers, slides, buffet lunch, professional lifeguards... everything to make this a memorable experience!