Harry Potter London Ticket Resale: everything you need to know to get tickets to the studios
Want to visit the Harry Potter Studios Park in London but fear tickets will fly out before you can buy them? Here's how you can get them before they sell out and what alternatives you have.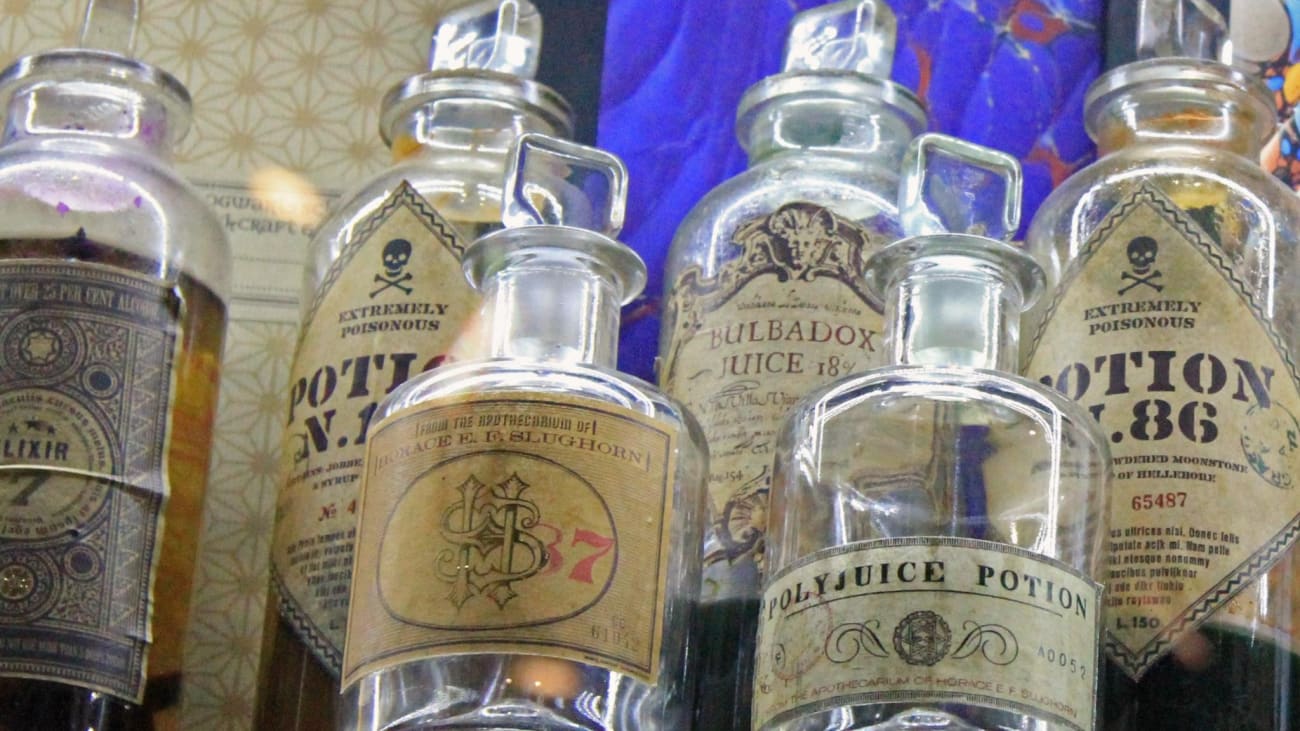 Since opening its doors in 2012, Harry Potter Studios Park has welcomed thousands of Potterheads from all over the world every year, who travel to London specifically to see the studios where their favourite films were made. This means that tickets to the Warner Bros. studios are highly coveted.
On certain occasions it may even seem that you can only get them by magic, but nothing could be further from the truth. In this post I tell you how to buy tickets to Harry Potter Studios Park before they sell out, avoiding resale, so you can enjoy J.K. Rowling's saga to the full...
How to get tickets to Harry Potter Studios before they sell out?
The key is how early you buy your tickets. Harry Potter Studios Park is one of London's most popular tourist attractions and receives thousands of visitors every day, so if you know you want to visit the Warner Bros. studios where some of the films were filmed, it's best to book your tickets as soon as you know when you're coming to the British capital.
Buying tickets with Harry Potter Studios transfers online in advance will allow you to book a specific date and time to visit the studios. This will ensure you secure your place at a specific time, as seating is limited and if you leave it to the last minute it's likely that there will be no tickets left.
The first place most Potterheads look for tickets is the Warner Bros. website, which means that demand there is extremely high and tickets sell out quickly as if by magic (no pun intended!).
What to do if Harry Potter tickets are sold out
But don't be discouraged because this isn 't the only option to get tickets to Harry Potter Studios Park.
Don't despair if there are no tickets available on the Harry Potter Studios Park website for the date you want - all is not lost!
Sometimes visitors make a last minute change to their plans and decide to pay an additional £10 fee to reschedule their tickets depending on studio availability, so if you visit the website frequently you may be able to find tickets available for a day that was previously listed as full.
Book tickets with transfers to Harry Potter Studios Park and avoid headaches
If even by keeping a close eye on the Warner Bros Studios website you still can't find tickets available, don't worry, because there is another option that will help you fulfil your dream and that is to book them through an organised tour to Harry Potter Studios Park.
Unlike tickets on the Warner Bros website, where people usually just buy tickets, on websites like Hellotickets you can book your tickets with transfers to Harry Potter Studios Park which includes both access and bus travel to the studios in Leavesden (Hertfordshire), 20 miles northwest of London.
In my opinion, this really is the most convenient option for visiting Harry Potter Studios Park, especially if you don't want to deal with London's public transport or if you're travelling with your family, as you'll be heading straight to the studios and the journey won't be too difficult for the kids.
Simplifying the organisation of the logistics will make the experience much more enjoyable. You won't have to worry about having to transfer between different means of transport, nor will you have to keep an eye on timetables to get there on time.
I can't find tickets, should I go to a reseller?
There are times of the year such as Christmas in London or summer in London when demand soars and finding available tickets to Harry Potter Studios Park seems like an impossible mission.
This can lead us to contemplate other options that we would not normally consider, such as resale in the vicinity of the attraction or on websites selling second-hand goods.
However, resale is not the best place to get tickets because there are risks involved in buying them from a stranger. These are discussed below.
Dangers of buying Harry Potter Studios Park tickets from resellers
You may be given a fake ticket that will prevent you from entering the park.
You may receive a duplicate ticket because many copies of the original ticket have been made for resale, so that only the first visitor to arrive at the site will be allowed in and everyone else who also has a duplicate ticket will be locked out.
You pay an exorbitant price for a ticket, especially for popular attractions such as Harry Potter where there is a huge demand to attend.
The reseller sends you the tickets "in extremis". When you buy them on second-hand websites you often have to wait almost with your heart in your fist for them to be sent to you and depending on the formality of the seller this can take a long time. If they ever arrive.
Alternatives for enjoying Harry Potter in London if you can't get tickets
If you still can't get tickets to Harry Potter Studios Park, either on the Warner Bros. Studios website or by booking a place on an organised bus tour, don't be discouraged because there are other ways to enjoy the magical world of Harry Potter in London and have a great time.
Take a tour of Harry Potter locations in London
The British capital is packed with locations that were used as backdrops for the Harry Potter films. So if you love the young wizard's saga, a great thing to do in London is to take a guided tour of all these locations to relive some of the most iconic scenes from the films.
If you fancy doing this as an alternative to visiting Harry Potter Studios Park, the Harry Potter film locations in London post will show you some of the saga's locations for you to explore on your own by tube.
However, to get the most out of the experience I recommend you to join a guided tour of locations, as you will be accompanied by a professional guide who knows a lot of interesting facts about the filming of the movies, about the saga and about the city itself. You will see the difference!
I leave you the options of tours that Hellotickets has for you to book the one that best suits you:
Go shopping in the Harry Potter shops in London
On your trip to London you must visit one of the Harry Potter shops in the city to pick up that Harry Potter souvenir you've always wanted to get for your collection.
There are so many of them and they all sell something different! From clothes, mugs, cuddly toys and board games, to traditional sweets, stationery, gadgets and special editions of the novels.
If you want to pop into one of them to buy some gifts, check out the post The best Harry Potter shops in London where you'll find several places in the city that you'll love.