Take an organized tour to Stonehenge and Bath from London
Combining two of England's most impressive tourist attractions in one tour is the best option if you are in London.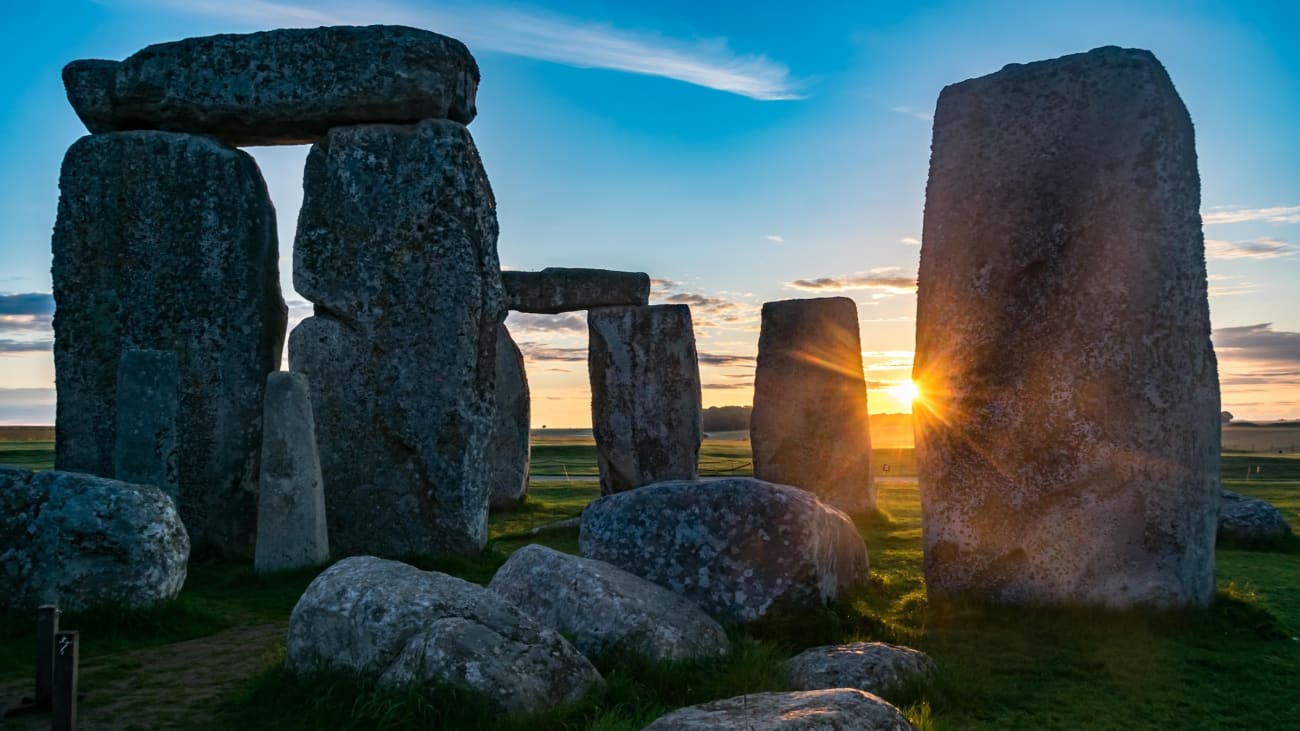 Visiting Stonehenge should be at the top of your list of things to see in London. Just over 130 kilometres from the capital, there is no doubt that visiting this magical Neolithic monument is one of the most amazing experiences you can have.
If you want to make the most of your time, you can combine a visit to Stonehenge with a visit to the nearby city of Bath. This town, very different from the capital, offers attractions such as its famous Roman baths and the beauty of its streets. So that you can make both visits in a single day in comfort and without having to worry about anything, I have analysed the tours that leave from London so that you can choose the one that suits you best.
The best option
See Stonehenge, Windsor and Bath
The tour includes visits to the megaliths of Stonehenge, the spa town of Bath and Windsor Castle, accompanied by a professional guide and travelling in a comfortable luxury coach.
Stonehenge is a prehistoric megalithic complex that was a place of worship whose elements are aligned to mark the sunrise and sunset and it is even said that a Draconid rain was produced inside it. It is more than 5,000 years old, having been built in the Neolithic period. Bath is considered a spa town known for its natural hot springs, and the honey-coloured buildings and architecture are well worth discovering.
Finally, Windsor is a small town located in the county of Berkshire (England) and is home to Windsor Castle, the official residence of 40 monarchs, and has all the attractions of royalty and much to discover on your visit.
Recommended if... you want to know a little more in depth the surroundings of London and learn more about the history of both the monarchy, its architecture and its impressive prehistoric buildings.
Option 1: Tour to Stonehenge, Windsor Castle and Bath
One of the tours you can book in London to visit Stonehenge and Bath includes a third visit that may also be to your liking: Windsor Castle.
After leaving the capital, and always travelling in a luxury coach and with the company of an expert guide who will explain everything you need to enjoy the visit, the tour will head to Windsor Castle, home to the British royal family for some 900 years, for which you can buy tickets.
What you'll see if you choose this type of tour
Stonehenge: The first stop after arriving at Stonehenge will be the Visitor Centre. There you can not only pick up your audio guide, but also visit the museum and exhibitions explaining the history of the monument and much more.
Bath: Some of the main attractions of the city of Bath are the splendid Pulteney Bridge, the Royal Crescent and some of its beautiful houses, but the town is world famous for its ancient Roman Baths.
Windsor Castle: as the residence of the royal family, this castle is the longest continuously inhabited castle in Europe. You can buy your tickets in advance to Windsor Castle and during your visit, you can admire its majesty.
Another room you can enter is St George's Chapel. It houses the tombs of some of the most important British kings and was also the place where Prince Harry and Meghan Markle got married.
Practical information
Price: from €80
Duration: 11-12 hours
Why I like this tour: Because seeing Stonehenge, Bath and Windsor Castle in one day and without having to worry about anything is perfect for anyone visiting London who wants to get the most out of the experience.Recommended if... you're curious to get a glimpse of how British kings live and want to use the day to visit other nearby attractions.
Option 2: Tour to Stonehenge and Bath
The British capital itself has a wealth of places to visit over several days, but within easy reach of the capital are two sites that should be a must on your trip: Stonehenge and Bath.
The former is arguably the world's most famous megalithic monument. Full of mystery, Stonehenge is worth a trip out of London by booking a tour to Stonehenge to walk around its stones.
The nearby city of Bath, on the other hand, is considered one of the most beautiful towns in the country, as well as being home to the impressive Roman baths that gave it its name and, given the proximity of both locations, the best way to see them in one day and make the most of your time is to book an organised tour that combines the two places.
What you will see if you choose this type of excursion
Stonehenge: The best thing about this tour is that you will have plenty of time to wander around the Stonehenge complex, including the museum and Visitor Centre. Thanks to the audio guide you will always have detailed information about what you are seeing to make the visit an even more complete experience. At this monument you will be able to see its famous inner stone circle, as well as five reconstructions of Neolithic houses. You will also be able to enjoy two interesting exhibitions so that you can leave being an expert on Stonehenge.
Bath: In Bath you will be able to see places like the wonderful Pulteney Bridge, the Royal Crescent and some of its beautiful houses. Of course, if you've chosen the option that includes tickets to the Roman Baths, you'll also be able to go inside to see them.
Useful information for visitors to the city
Price: From €90
Duration: between 10.5 and 11 hours.
Why I like this tour: It's the perfect way to see two of the most impressive places in the country in one day and without any worries.
Recommended if... you want to make the most of your stay in London and visit some places close to the capital.
What are the advantages of taking a guided tour vs. visiting Stonehenge and Bath on my own?
You may be hesitating between hiring an organised tour from London to visit Stonehenge and Bath (on the list of the best tours from London) or trying to do it on your own. Of course, the latter is always possible, but the former has two major advantages: time and convenience.
Visiting Stonehenge and Bath on your own in a single day can be tricky. It is true that reaching both sites from the capital is not difficult. In the case of Stonehenge it will be almost inevitable to change at Salisbury, while there are direct trains and buses to Bath. The problem comes when you want to combine both visits on the same day.
Although there are trains from Bath to Salisbury, where you will have to take a bus to the monument, it can be difficult to fit the timetable in to allow time to see everything at your leisure. Perhaps the best option if you want to do this is to spend the night in Bath before returning to London.
Having to research the different transport combinations and timetables of the sites you want to visit so that you don't find them closed makes booking the organised tour to Stonehenge and Bath much more convenient. After all, it's just a case of hopping on the bus and being whisked away to both Stonehenge and Bath.
How to book the Stonehenge and Bath Tour
Booking your tour to Stonehenge and Bath is easy. Just enter your dates and details on the website and you will receive a confirmation email. I do recommend that you pay attention to the different options you will have to choose from.
When you arrive at the meeting point, all you have to do is show the guide the voucher included in the email, no need to print anything.
Is it worth going to Stonehenge and Bath from London?
It's impossible to give an answer to this question, as it really depends on your tastes. So, if you are a showbiz lover, you might prefer to go to one of London' s musicals rather than spend a day visiting these places, or if you want to taste the best food in London, you might go for a food tour in London. What I mean is that such a big city offers so many alternatives and this tour can be a complement to some of the main activities of your trip.
However, my advice is that you should try to make time for this tour. The magic and mystery of Stonehenge provides visitors with an experience that is hard to beat and if you add the beauty of Bath to this, it's an almost essential visit for any traveller.
Obviously, your choice will also depend on how much time you are going to spend in London. Of course, if you're only staying for two or three days it's quite likely that you'll have every moment taken up, whether it's with the museums or simply discovering what London's different neighbourhoods have to offer. However, if you're staying in London for six days or so, I recommend you get out of the city and discover the wonders that Stonehenge and Bath have to offer.
Plan your visit: some basic tips
When to go: Here you can check out the best times to go to Stonehenge, which is also true for Bath. Normally, you will inevitably find many visitors, although their numbers are reduced in the autumn or winter months. You will still be able to see both sites more comfortably if you don't go on a weekend.
Length of visit: A visit to Stonehenge can take anywhere from 1 hour to 1.5 hours. Although it may not seem long, this is more than enough time to walk around the stone structures and visit the museum. On the other hand, the duration of the visit to Bath will depend on the options you have chosen, but in total it can last more or less the same time as the stop at Stonehenge.
What to wear: even if you go in summer you should never forget that the British weather can be quite changeable. Try to always wear comfortable clothes and, depending on the weather forecast, clothes that are warm enough so that you are not uncomfortable. Shoes should also be comfortable, as you will be walking for quite a long time and Stonehenge's surface is quite uneven. Finally, don't forget to bring a mackintosh just in case.
Where to eat: If you haven't booked the food options, you'll need to find somewhere suitable to eat. You can always bring a snack or, if not, use the locals you find. The Stonehenge Visitor Centre has a restaurant inside which, although it can't compare with the best in London, can still be a good place to grab a bite to eat. In Bath, meanwhile, you'll have no trouble finding somewhere you like.
Going to Stonehenge and Bath with children: both places have enough attractions for children not to get bored during the visit. Obviously, they tend to get tired before adults do, but if they are distracted they can have a great day out. At Stonehenge it is a good idea to get them an audio guide so they can listen to the different explanations of what they are seeing.
Check the weather before you go: as I mentioned earlier, the British weather is often quite unpredictable. For this reason, I recommend checking the weather forecast a little in advance so that you can prepare for your visit.