10 Secret places in London
Would you like to get to know some of London's secret spots that are often overlooked by most tourists? Get your camera ready because they won't leave you indifferent!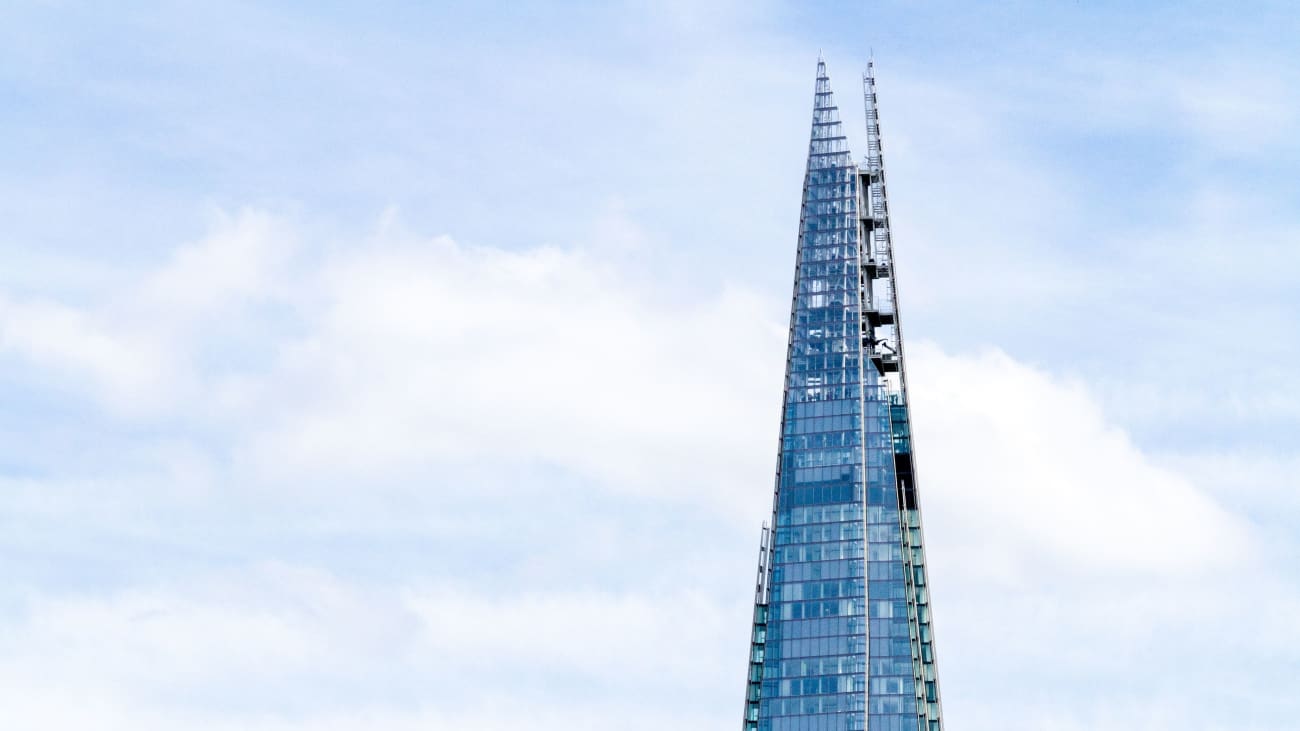 If after seeing the most emblematic monuments of the British capital you feel like discovering original places that don't usually appear in the city's travel guides, you've come to the right place because in this post you'll find 10 secret places in London with a lot of charm that will surprise you.
1. Little Venice
Little Venice is one of those secret places in London that you can't miss during a holiday. Located in the borough of Maida Vale, close to Camden in Regent's Park, this place is a little-known oasis of tranquillity where you can spend some time (especially in spring in London and summer in London) away from the hustle and bustle of the city when you feel like disconnecting.
Little Venice is located in a beautiful natural setting with tree-lined cobbled streets and plenty of Georgian-style cottages on the banks of the canal. This has always been a very bohemian place where artists would escape to for inspiration.
The best way to enjoy the canals of this secret gem of London is on foot. At the junction of the Regent's Canal and Grand Union Canal there is a small jetty lined with colourful, unusual-looking boats, some with cafes where you can enjoy the relaxed atmosphere and others where the locals live. You'll get some great photos along the way.
Address: Maida Ave, London W2 1ST, UK
How to get there: By tube, Paddington Station (Bakerloo, Circle, District and Hammersmith & City lines) and Warwick Avenue Station (Bakerloo line).
2. Camden Passage
Another of London's must-visit secret spots during your stay is Camden Passage in the borough of Islington. This 18th century pedestrianised street is home to lots of charming antique shops and cafes where I recommend you drop by either to buy a special souvenir or just to relax with a cup of tea in such a picturesque spot.
But if you love street markets, you must go to Camden Passage on Wednesdays or Saturdays, as since 1960 there has been a market here known as The Camden Passage Antiques Market. Here you can find all kinds of decorative objects, jewellery, books, clothes and vintage furniture.
Camden Passage is a street rarely visited by tourists, so if you are looking for something original to do in London, don't hesitate to visit it because you will have a great time in a place where time seems to have stood still.
Address: 1 Camden Psge, London N1 8EA
How to get there: By tube, Angel station, Northern line.
3. Leadenhall Market
Not far from the Tower of London is Leadenhall Market, another one of London' s secret spots that if you're a fan of the Harry Potter saga you'll be familiar with but if you're not, it might not be on your radar yet and it's a beautiful place you should definitely check out during your trip.
It is one of the oldest markets in the British capital, dating back to the 14th century. It was completely destroyed by the Great Fire of 1666, and a new one was built and its appearance redesigned in the 19th century to give rise to this beautiful Victorian-style market with its steel and glass structure, which you can visit today.
In fact, it has been the setting for numerous films such as 'Lara Croft: Tomb Raider', 'The Imaginarium of Doctor Parnassus' and 'Harry Potter and the Philosopher's Stone'.
If you are strolling around the City of London, I recommend you to go to Leadenhall Market. There are plenty of shops where you can buy souvenirs and restaurants where you can take a break to enjoy the atmosphere.
Address: Gracechurch Street, London, EC3V 1LT
How to get there: By tube, Bank station, Central, Northern and Waterloo & City Line.
4. Lewisham Micro Library
Since everyone has had a mobile phone glued to their hands, street phone boxes are a vestige of the past, although in cities like London they enjoy the status of cultural icons like Big Ben or Tower Bridge.
To prevent their deterioration, many of these red booths have been converted into defibrillators, advertising panels and even kiosks. But there is one in particular in south-east London that has been transformed into the **city'**s smallest library.
It is called Lewisham Micro Library and is located at the junction of Tyrwhitt Road and Lewisham Way. It grew out of a book exchange initiative between neighbours and nowadays there is even a book club (The Phone Box Book Club) in a nearby pub.
If you're looking to do an original photo tour in the British capital, don't forget to add this secret London spot to the list.
Address: Lewisham Way, London SE8 4DL, United Kingdom.
How to get there: By train, Brockley station.
5. Kyoto Garden
In front of the most famous parks of the British capital such as Hyde Park, Regent's Park or St. James's Park, there are some secret places in London that escape the eyes of tourists where there are real treasures to discover.
Such is the case of Holland Park, very close to Kensington Palace, probably one of the most unknown but also one of the most beautiful for its original landscaping. Inside there is a beautiful Japanese-style garden that will awaken all your senses: Kyoto Garden.
It was designed in the 20th century by Japanese landscapers for the centenary of the Japan Society of the United Kingdom and when you walk through its vegetation you will feel as if you have been teleported to Japan with this fabulous combination of water, stone lanterns and different plants and flowers.
I recommend visiting Kyoto Garden during autumn in London, when it looks at its most beautiful with the explosion of colour that nature experiences in this season.
Address: Holland Park Ave, London W11 4UA, United Kingdom.
How to get there: By tube, Holland Park station, Central line.
6. Neasden Temple
If the idea of experiencing other cultures without leaving London appeals to you, another of London's secret places to visit is the Neasden Temple, Britain's first Hindu temple.
It is located in northwest London, near Wembley Stadium, and in addition to its large size, it is notable for having been built using traditional techniques and materials as they would be used in India.
The Neasden Temple is divided into several areas that you can visit: the shrine, the cultural centre and the permanent exhibition on Hinduism. There is a fee for the latter, but admission to the rest of the shrine is free.
If you want to visit it, I advise you to go early in the morning as there is a religious service at noon. It is open daily from 9 AM to 6 PM.
Address: Pramukh Swami Rd, Neasden, London NW10 8HW, UK
How to get there: By tube, Neasden station, Jubilee line.
7. Neal's Yard
Close to Covent Garden Square is Neal's Yard, one of London's most photogenic and charming secret spots, decorated with many flowers and plants and colourfully painted facades of buildings and shops.
It's a well-known area among Londoners but not so much among tourists, so it's a must-visit if you want to discover the side of the city that doesn't appear in the typical travel guides, and you'll get some great photos for your Instagram!
Neal's Yard is full of cafés and shops specialising in healthy food and natural cosmetics. A very original place to take a coffee break or treat yourself to a special souvenir.
Address: Neal's Yard
How to get there: By underground, Covent Garden station, Piccadilly line.
8. St. Dunstan's Church
Located halfway between London Bridge and the Tower of London, St Dunstan's Church is one of London's most charming secret spots to discover on your holiday.
With over 900 years of history, the church was built in Saxon times and has suffered many vicissitudes throughout its history. The Great Fire of 1666 devastated it and it was rebuilt on numerous occasions until the Nazi bombings destroyed it almost completely and the Anglican church decided not to restore it, leaving it in a ruinous state.
In the 1960s it was decided to convert the remains of St. Dunstan's Church into a bucolic public garden where you can take some beautiful photographs.
Address: St Dunstan's Hill, London EC3R 5DD, UK
How to get there: By tube, Tower Hill or Monument stations, Circle and District Line.
9. The Shard
Although the views from the London Eye are probably the most popular in the city, the most impressive views are actually from The Shard, a skyscraper that often goes unnoticed by tourists and whose observatory, The View, is almost one of those secret places in London that fascinate us so much.
But what is it that makes tickets to The Shard such a draw for visitors to London? Mainly that it is the tallest building in the UK and its silhouette has transformed the London skyline, not forgetting that from its observation deck you can enjoy breathtaking 360º panoramic views of the city centre.
From there you will have the opportunity to see several London attractions such as Tower Bridge, Shakespeare's Globe Theatre, Big Ben and the Palace of Westminster, the Tower of London or the London Eye, among many others.
Address: 32 London Bridge St, London SE1 9SG, UK
How to get there: By tube, London Bridge station, Northern and Jubilee lines.
10. Sherlock Holmes London Tour
Another way to get to know some of London's secret places is a Sherlock Holmes tour that takes you in the footsteps of the popular detective, whose story is linked to that of the British capital!
This tour can be done on your own or by joining a guided tour through the streets of London, showing you the places that inspired the writer Arthur Conan Doyle, the places that appear in the novels and some locations that appear in the various film and television adaptations.
I recommend this last option, the guided tour, because if you go with a local guide you will always have a better context of what you are seeing and they will also tell you a lot of interesting facts about the character and the author that you may not know.
Ah! And don't forget to visit the Sherlock Holmes Pub, an essential place on your route about the detective if you are a lover of Arthur Conan Doyle's books.
Address: Sherlock Holmes Pub. 10 Northumberland St, London WC2N 5DB, UK.
How to get there: By tube, Charing Cross station, Bakerloo and Northern lines.