How to Get to Oxford from London
Want to visit Oxford from London, but have no idea what your transport options are? Luckily, you'll find a variety of options for this trip.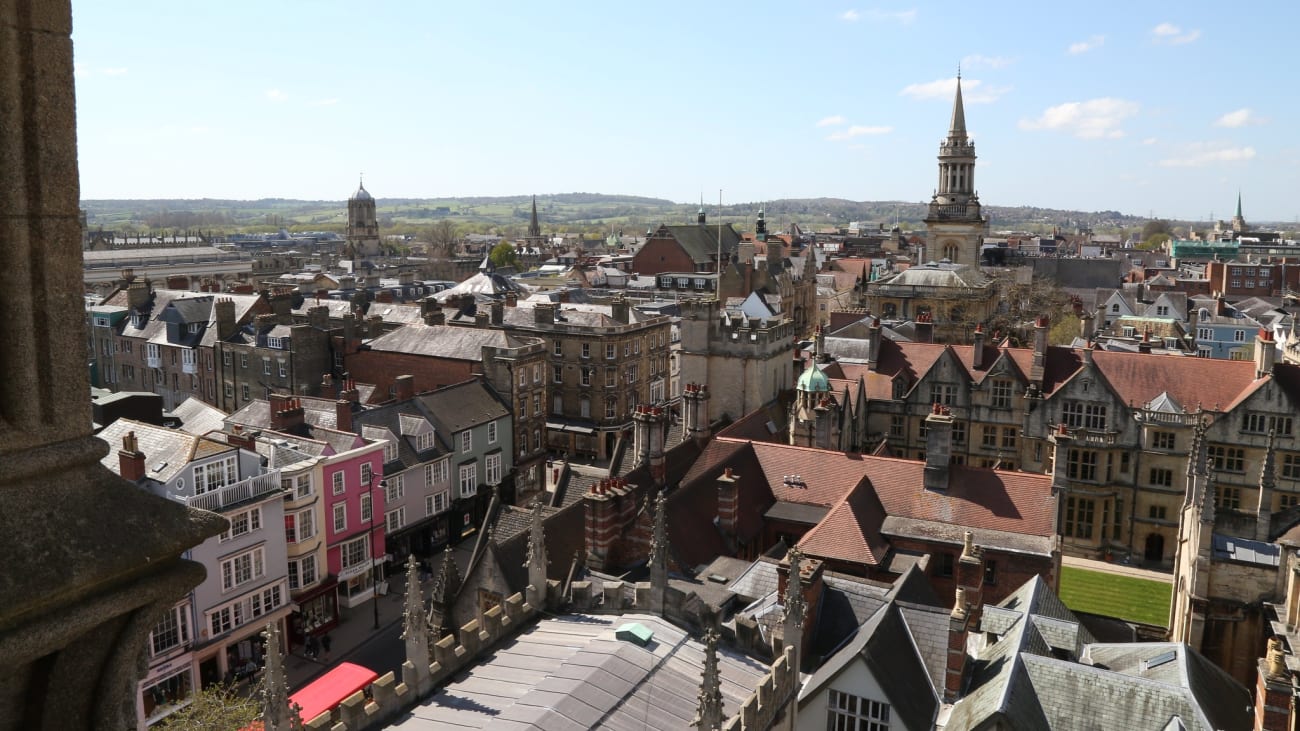 Oxford and its university campuses will always be one of the best things to see or do in London, especially if you want to spend some time exploring the tourist wonders just outside the city.
With that in mind, I invite you to read this informative compilation I have put together so that you will always have an alternative to suit your requirements, your budget and your needs.
1. Organised tour: the best option
The first option you have within your reach to go to Oxford from London may be the best of all. A guided tour with a specialist in the history of this university community is one of the best ways to experience a place with such a rich history.
Although there are different tour options, one of the most interesting is undoubtedly the one that includes the city of Windsor, Oxford and Stonehenge in the same itinerary.
This combination will allow you to save time and money knowing that in one day you could visit three of England's tourist wonders without having to pay for individual excursions to each of them.
You can't forget that both Windsor and Stonehenge are iconic sites when you think of English tourism. It is a once in a lifetime opportunity to enter a residence of the English monarchy and even more so to visit one of the great enigmas of the architectural capabilities of our prehistoric ancestors.
You'll be able to choose between tours that include entrance tickets and others that don't, so you'll have to buy the ones you're interested in at the corresponding ticket offices. Keep in mind that there are also tours that take you to Oxford, adding Cambridge to the itinerary, while there are other tours that focus on offering you a guided tour of this university city along with the most important Downton Abbey film sets.
Finally, if you are interested in a Harry Potter tour in London, there is another Harry Potter-themed excursion to Oxford. In fact, this activity combines a visit to the university city with a visit to Warner Bros Studios where you can see many objects and decorations from the film.
2. How to get to Oxford from London by direct train?
Organising a direct train journey is the next most convenient option for visiting Oxford if you are interested in going to the oldest University City in the Western Hemisphere without having to pass other attractions on the way.
If you've read any handy guide to the London Underground you've probably already heard that mobility via light rail, underground and high-speed trains are an essential part of getting between cities in the UK.
In this case, you'll need to head to Paddington station, which is located in a very accessible part of the city and is connected to the underground by the District, Bakerloo, Hammersmith and Circle lines.
In other words, you can get there quickly from wherever you are staying in London.
You'll need to take one of the Great Western Railways' journeys , which depart for Oxford every 10 to 20 minutes depending on the time of year.
The arrival station in Oxford is just a 5-minute walk from the city centre, so you can start exploring the area before heading to the university campus.
There is another route that departs from London Marylebone station, but be aware that this is much more unstable in terms of the frequency of train departures.
And with this other option, you'll also miss out on Paddington Station, which in itself is a beautiful part of the city. In fact, it's a place you'd have to visit even if you weren't planning a trip to the outskirts of the city.
3. How to get to Oxford using UK public buses?
If trains aren't your thing and you prefer a public bus, you can rely on the UK's public bus network, which has the advantage of plenty of alternatives to get you from central London to Oxford's Gloucester Green Station.
Most depart from Victoria Station, with frequencies to suit each company, the time of year and the greater or lesser demand from regular users and tourists interested in marvelling at Oxford's academic atmosphere.
Oxford Tube is one of the most famous of these, but you also have X90, National Express and Megabus at your disposal.
The best thing about them is that they all have evening return journeys, which will allow you to stay quite late in Oxford or you can opt for a sunset return journey to fulfil your evening plans in London.
4. How to get to Oxford from London by private car?
Getting to Oxford from London by private car may be the quirkiest of all the alternatives I've outlined, but that's because it's unusual to have a car in a city like London when you're visiting.
However, there is obviously the possibility that you might want to hire one because you are interested in the English driving experience. Equally, it may be interesting if you plan to stay in Oxford for a longer period of time and wish to drive around the English countryside in a private car.
If you opt for this option , you will have to take the M40 motorway and drive approximately 80 kilometres to the outskirts of Oxford. A journey like this usually takes around 50-60 minutes, although it can take up to 90 minutes depending on the traffic on the road.
A key thing to bear in mind is that car parking areas are very limited in the centre of Oxford and you will have to leave your car in one of the city's officially designated parking spaces.
They are not cheap and you may end up paying an extra 10 or 15 euros depending on how close the place is to the city centre and how many hours the car is parked there.
Tips for the journey between London and Oxford with any of these alternatives
The first piece of advice I can give you for any of these transport alternatives is to choose them based on your needs and your budget.
There is no point in paying for a full and luxurious tour if you are not going to have enough money left over to have a proper meal in Oxford, especially if your main interest is Oxford and not the other destinations on the itinerary.
The other thing to bear in mind is your own conditions and requirements, as train travel is fast, convenient and economical, but that doesn't mean it's right for you if you tend to get dizzy easily on this type of transport.
Time your journey well, as most public transport alternatives close their ticket offices at around 10pm, even though there may still be more trains or buses leaving and returning at midnight.
Oxford's proximity to Windsor, Stonehenge and the Cotswolds villages also makes it an excellent idea to stay overnight in the city so that you can visit these other destinations the next day. That is, without having to pay for a return to London and a return journey the next day.
And finally, I advise you to pay close attention to the weather conditions expected for the date you will be visiting Oxford. Because you will be touring the city outdoors and walking around in the open air on a cold winter's day or being overdressed in a summer heatwave could be the worst decision of your whole trip.
Other means of transport available to visit Oxford from London
All of the options I've offered are designed to save money and provide tourist convenience. Of course, there are other modes of transport that may be of interest to you if you are looking to invest in a luxury experience.
For example, if you want to visit Windsor from London and then spend the afternoon in Oxford , you can pay for a helicopter transfer that would take you and three other people through the skies in a very unique experience worthy of a movie scene.
However, the budget quintuples on a plan like this, as fares will never go below 250 euros per person and can actually be in the region of 400 euros depending on the conditions offered by the company.
You also have the alternative of paying for a taxi or private transport service that could take you to Oxford under a slightly more significant degree of privacy. But you have to appreciate the fact that the journey is an hour and a half journey that can take up to 2 hours depending on traffic.
So the final bill on your credit card is likely to be in excess of 200 euros and this is also in line with demand and the time of year you decide to make this expenditure.
Excursions
Between £65 and £120 depending on the route and entrance fees included
Advantages: It's a planned transfer with transport included, so all you have to worry about is enjoying the journey.
Disadvantages: You have to stick to the tour itinerary.
Train
Between €20 and €40 depending on the time you travel
Advantages: It is a comfortable, direct and fast journey, which will allow you to optimise your time to visit other destinations.
Disadvantages: The guarantee of getting a ticket depends on the tourist influx of the season.
Buses
10 or 20 € depending on the time of year and the time chosen.
Advantages: It is the cheapest alternative.
Disadvantages: It is not the most comfortable option and privacy will be limited.
Car
Car hire from around €20 + fuel + entrance fees
Advantages: You will have more freedom when visiting.
Disadvantages: Driving is on the left, making the driving experience difficult.