How to get to Stonehenge from London
Visiting the impressive megalithic monument of Stonehenge from London is quite convenient thanks to the various transport options available.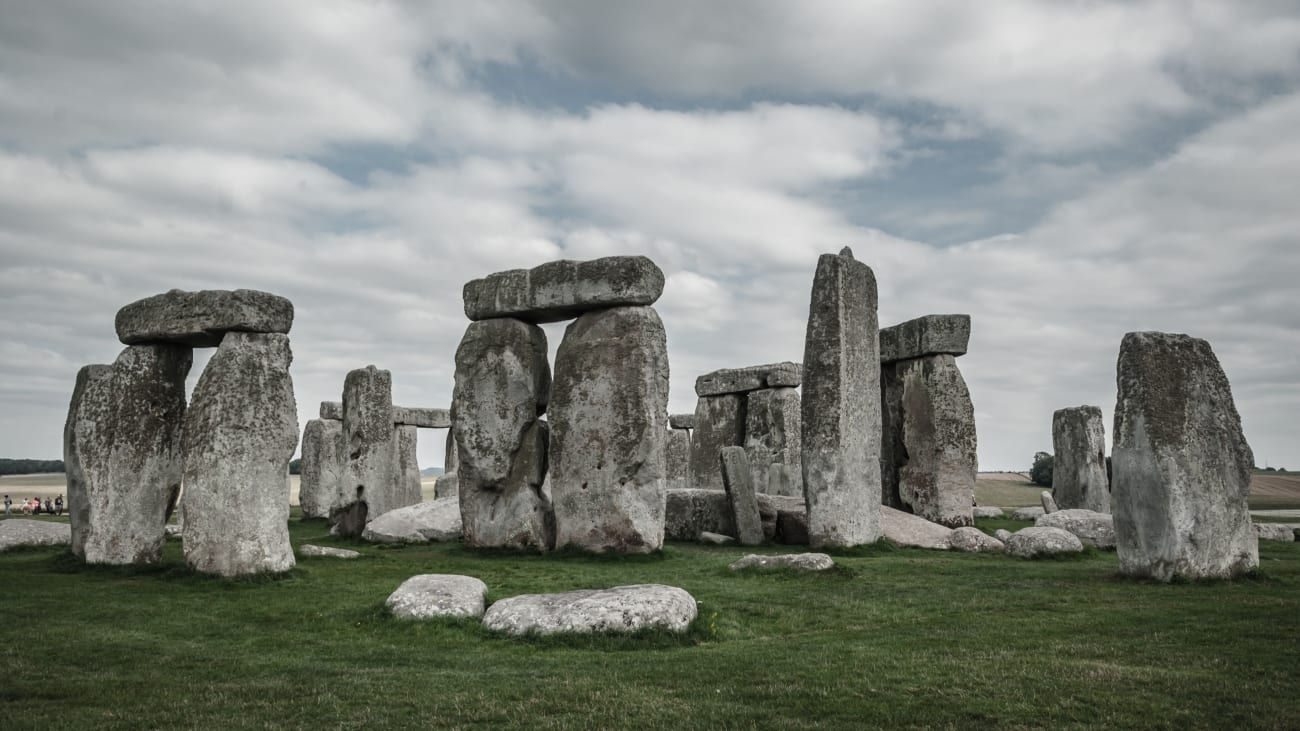 Taking advantage of a visit to London to see Stonehenge should be at the top of every traveller's list when they have the opportunity. Certainly, there are many things to see and do on a trip to London, but this prehistoric monument meets all the requirements to make it essential to visit it and enjoy the mystery and spirituality it exudes.
Stonehenge is located just two hours from the capital, near Salisbury. To get there and enjoy its wonders, you can choose between a private car, train, bus or, most conveniently, one of the organised tours that you can hire in London. Many of the latter will also allow you to visit other interesting places near the monument.
The best way to get there: an organised tour
The most convenient option for travellers is to book an organised tour from London to Stonehenge. Firstly, the tour will provide you with transport, which is important as there is no direct public transport connection from London to Stonehenge.
Another great advantage of organised tours is that you can forget about booking tickets or opening times.
In addition, many Stonehenge tours take the day to visit some of the attractions close to Stonehenge, such as Salisbury, Oxford, Windsor or Bath. All of this makes these tours the best option among those departing from London to discover part of the south of England in comfort and without worries.
Stonehenge tour with entrance included
The first type of tour you can book is one that takes you to Stonehenge. Although it doesn't usually have a guide, it's one of the best options if you want to see the monument without the hassle.
Entrance fees are included, as is a free audio guide, which is extremely useful for getting information about each site you visit. These excursions also offer the option to hire a meal as well.
Useful information
Price: from 80 €.
Duration: 6 h 30 min
Advantages: it offers the opportunity to visit the whole complex at your own pace, without having to worry about booking tickets in advance. By booking the tour, you can walk around at your own pace to perfectly capture all the sensations that Stonehenge has to offer.
Recommended if you don't have too much time for a longer tour that includes other sites but don't want to miss out on the charm of Stonehenge.
How to get to Stonehenge with Windsor Castle and Bath Tour
A great option for those who want to see other attractions in the area on a longer tour is to combine Stonehenge with the wonderful town of Bath and Windsor Castle.
This full day tour is done in a comfortable coach. You will be able to visit the designated areas of Windsor Castle, residence of the British Royal Family, with a guide who will explain all its secrets.
Also included are tickets to Stonehenge so you can walk around the rock structures erected by our ancestors. Last but not least, the Stonehenge tour stops in the beautiful city of Bath, where you can see the Roman Baths and wander through the streets.
Useful information
Price: from £92
Duration: 12 hours
Benefits: It's a great way to take a full day to visit three of the area's main attractions, all in a comfortable and carefree way. Bath also tends to become one of the favourite cities of all tourists.
Recommended if you want to have the opportunity to visit three major attractions in the same day, as doing it on your own would be almost impossible in that time.
How to get there with the Stonehenge, Oxford and Windsor tour
One of the most interesting aspects of this tour is the chance to walk around Stonehenge's unique inner circle, something that is not normally permitted.
In addition, those who book this activity will also be able to see Windsor Castle, although depending on the option chosen, entry to Windsor Castle may not be included. Finally, participants will arrive in the famous city of Oxford, where they will be able to stroll through its streets full of history and the buildings that make up the historic university.
Useful information
Price: from 92 €.
Duration: 11 h 30 min
Advantages: without a doubt, for the opportunity to get close to the inner stone circle of the megalithic monument, as well as for the visit to Oxford.
Recommended if you want to make the most of your time to visit three of the country's top attractions in one day.
How to get to Stonehenge by plane
Air travel is still the quickest way to get to London and from there to Stonehenge. Due to the large number of monuments in London, the city is one of the favourite destinations for tourists, which translates into the existence of direct flights from many Spanish cities, such as Madrid, Barcelona, Malaga, Bilbao, Valencia or Tenerife, among others.
One of the aspects to bear in mind is that, with the exception of Heathrow, which has a direct bus service to Salisbury or Amesbury to visit Stonehenge, if you arrive at any other airport you have to find a way to reach London first. Here is some information about the routes from Gatwick Airport, Luton Airport and Stansted Airport, as well as the routes from Heathrow Airport in case you need it.
In terms of airlines serving London, in recent years low-cost airlines have gained a large share of the market. In addition, there are others with a more traditional pricing policy. Some of the most important ones are the following:
Joaquín Travel Tip

Remember that, following the UK's exit from the European Union, the requirements for travelling to the country have changed and you should bear this in mind when preparing your trip.
How to get to Stonehenge by car
Unless you have chosen to travel by car across the English Channel, it is likely that if you want to use private transport you will need to hire a car in London. Luckily for those who prefer this option, there are numerous car rental companies in the British capital:
Unlike in other areas (although you should check regularly to see if the law changes), Brexit has not changed the requirements for driving in the country. Thus, you only need a Spanish driving licence to be able to drive in Spain. Don't forget that you will also be asked for your passport before you book your car. Another legal requirement you should bear in mind is that the minimum age to hire a car in the UK is 21. On the other hand, if you are under 25 you will be required to pay a special young driver fee.
The journey from London to Stonehenge takes around 1 hour and 30 minutes and after leaving the UK capital to the south-west you will need to follow the signs to Salisbury/Andover. Once in Salisbury, the road is well signposted to the monument. The journey from London is therefore not too difficult as long as you can get used to driving on the left hand side, which is why many people choose to go on a tour from London.
How to get to Stonehenge by bus
The cheapest way to get to Stonehenge from London is by bus. The company operating the journey is National Express and has departures from both Victoria Station and Heathrow Airport. It is advisable to book in advance.
This bus will take you in about two hours to either Salisbury or Amesbury, depending on your choice:
Amesbury is just under 2 miles from Stonehenge, which you can reach on foot, by taxi or by public bus.
If you have chosen to arrive in Salisbury, the best way to get to Stonehenge afterwards is to take another bus called The Stonehenge Tour Bus.
The main problem with this way of getting to Stonehenge is that the timetable is quite short, so to get the most out of your visit you will probably have to sleep in Salisbury. Although not a bad option, those who prefer to save time may be better off booking a tour that includes direct transport and entry.
How to get there by train
As with buses, there is no direct connection between London and Stonehenge. The closest stop to the monument is in Salisbury, so you must get to Salisbury and then take the Stonehenge Tour bus.
Trains between London and Salisbury depart from Waterloo station (very well connected to the London Northern, Bakerloo, Jubilee, City and Waterloo underground lines ). Frequency is quite high, with departures almost every hour.
This frequency is one of the advantages of the train over the bus. As the last bus back to London leaves quite late, you can walk around Salisbury and visit the cathedral almost as comfortably as if you were on an excursion.
Joaquin Travel Tip

If you are travelling in a group, you may want to take a taxi from Salisbury to Stonehenge.
We compare the different options for visiting Stonehenge from London
Excursion from London
From £80 including entrance fee
Benefits: Transport and entrance fees included
Duration: 6 h 30 min
Tour from London to Stonehenge, Windsor Castle & Bath
From £92 incl. entrance fees
Benefits: Transport and entrance fees included
Duration: 12 hours
Tour from London to Stonehenge, Oxford and Windsor
From £92 including entrance fees
Benefits: Transport and entrance fees included
Duration: 11 h 30 min
Flight
Depends on season and how far in advance you book.
Advantages: Quick arrival in London.
Disadvantages: You have to go to London first and it does not include final transport and entrance fees
Car
Rental from around 30 € + fuel + entrance tickets
Advantages: More freedom when it comes to visiting London
Disadvantages: You drive on the left, the driver enjoys the journey less and entrance fees are not included.
Bus
Around £10 + tube to station + entrance fees
Advantages: Often the cheapest option
Disadvantages: Infrequent, especially when returning to London in the evening.
Train
About £30 each way + tickets + transport from Salisbury to Stonehenge
Advantages: Comfortable and has sufficient frequency
Disadvantages: Only goes as far as Salisbury and does not include entrance fees
But is it really worth going to Stonehenge from London?
Answering this question is almost impossible, as it depends a lot on the personal tastes of each person. However, if you are hesitating you can always take into account some details to value them, especially the time you are going to spend in the capital.
London is a city where you will hardly get bored. The British capital has a large number of tourist attractions and activities to spend several days with little free time. If you are going to be in London for more than 3 days, taking one of the organised tours to Stonehenge can be a great idea, especially if you combine it with some other place.