10 things to do in London in February
The month of February in England's capital is synonymous with fabulous activities including fashion, music, art, exhibitions and Tortitas - read on to find out more!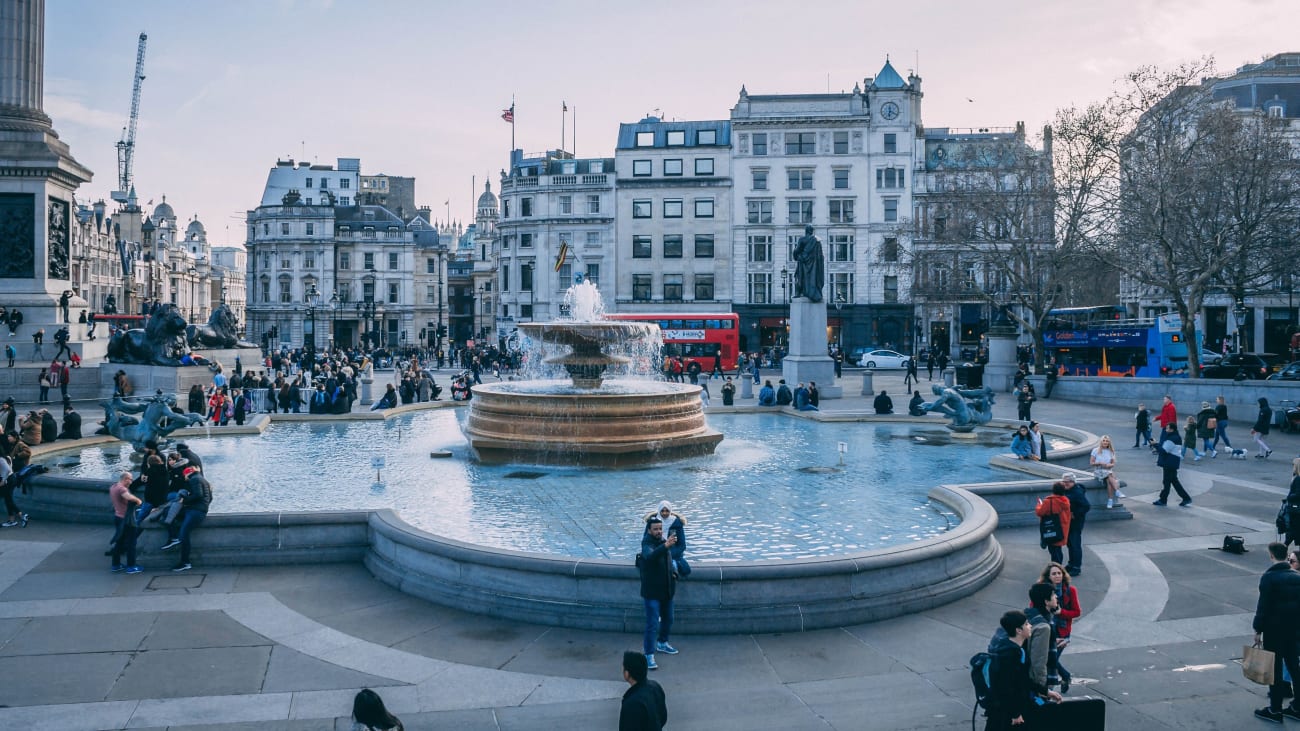 Today, London is one of the most diverse cities in the world; rich in history and tradition, it is home to some of the world's most prominent cultures. The British capital attracts more than 27 million visitors each year, making it the most visited city in Europe.
February is an excellent month to visit London in a timely manner, as the cold of winter tends to attract fewer crowds and queues are reduced. Plus, the festive Valentine's Day atmosphere will captivate you. Here's a curated list of activities to consider if you're visiting London this month.
1. Visit Harry Potter Park at Warner Bross Studio
This attraction takes you directly behind the scenes of the making of one of the most iconic sagas of all time. It's a tour of the Harry Potter Park in London where you can see the actual sets from the legendary saga, as well as a variety of props, models and props for the big screen special effects.
If you're wondering how to get to Harry Potter Park at Warner Bross Studios, it's located in Leavesden, Hertfordshire; about 20 miles north west of London. Or you can also book tickets including transfers from London.
2. Celebrate Valentine's Day on a Thames River Cruise
If you're visiting London in February with your partner, resisting the festive Valentine's Day atmosphere that permeates the city for the whole month will be mission impossible. London is the ideal setting for a Valentine's Day that isn't plagued by boring plans and seasonal clichés. In the British capital, some people even dress up in costume on this day.
Without a doubt, the star plan for this special night is to take one of the Thames cruises. There is a wide variety of prices for these cruises, adapted to all budgets. You can choose from the cheapest 1-hour cruise from Westminster to Greenwich, to those that include dinner, or the most romantic: the sunset cruises.
3. Discover the colourful Orchid Festival at Kew Gardens
Every year, from the first weeks of February until mid-March, Kew Gardens hosts its annual Orchid Festival. If you have an interest in plant life, this is an opportunity not to be missed and an experience that only London can provide.
The festival is held in the Princess Of Wales Conservatory, an air-conditioned space designed to preserve the tropical atmosphere that these beautiful flowers demand.
Kew Gardens
This flower paradise in central London is the place to go if you fancy a break from the hustle and bustle and polluted air of the city. Here you'll find a myriad of plant and tree species, several galleries of perfectly manicured gardens, greenhouses and even an impressive representation of a bee hive.
4. Don't miss London's West End Musicals
London, as well as being a popular tourist destination, is a city famous for its theatre industry. Like Broadway in New York, you'll find London's best musicals in the West End. That's why tourists visiting the city always add a West End show to their list of things to do in London.
At the same time, winter in London is the perfect time for theatre lovers to take advantage of the sales. Depending on the show you can find discounted tickets and different offers. During the months of December, January and February theatre tickets are cheaper in an effort to get more people out of the warmth of their homes.
5. Enjoy London Fashion Week
This is an immersive c outure experience that includes catwalk shows and presentations by British and international designers and is much enjoyed by fashion lovers.
London Fashion Week is one of the four most important fashion weeks in the world and takes place every year in February and September. This event is held in other cities such as Paris, Milan and New York. Tickets for the event can be purchased directly from their website by choosing the designer you hope to see and contacting the event's press office.
If you have trouble getting into the more exclusive events, here's a tip: get tickets to attend the London Fashion Week Festival. This is a more accessible and affordable event that takes place just after London Fashion Week. You can participate in live talks with fashion industry personalities, attend exclusive catwalks, access discounts from high-end shops and many other activities.
6. If you're going with children, don't miss the Imagine Children's Festival
If you're planning to visit London with children we recommend you attend the Imagine Children's Festival, an arts festival designed primarily for children, which takes place every February for 12 days at the Southbank Centre. There are events for all ages, from babies to teenagers, and at least half of them are completely free!
This children's festival is not only delightful, but also celebrates the power of storytelling. We recommend you take a look at the delightful variety of activities and performances on your visit to London, as there is something for all ages and tastes. From music, art, storytelling, puppetry and games, creativity is the order of the day.
7. Join in the celebration of Pancake Day in England.
Shrove Tuesday is a religious festival that precedes the 40-day fasting period of Lent. It is celebrated between 3 February and 9 March each year and the English celebrate it with their traditional pancake feast. If you're in London for this celebration treat yourself and join in the fun with a mountain of pancakes and attend one of the famous pancake races.
What are Pancake races?
It's a relay race where participants race down a street, pan in hand, flipping pancakes. It is a Shrove Tuesday tradition in England; although it takes place in almost every English town and city, historians place its origins in Olney, Buckinghamshire. If you want to join in this peculiar celebration here are a few ideas:
Why do they celebrate pancake day?
The tradition behind this celebration involved the creative use of certain foods that would be voluntarily given up during Lent due to fasting, these foods are: butter, eggs and milk.
8. Don't miss the London Classic Car Show
The London Classic Car Show is defined as the must-attend event for any classic car owner, collector, connoisseur or fan. It is a popular celebration held in February in the English metropolis and brings together one of the most extensive collections in the UK.
For a couple of days you will have the opportunity to enjoy a collection that usually includes more than 700 classic cars. At past events they have set up an indoor driving track where displays of the best cars in action take place. In addition, there is the opportunity not only to view, but also to purchase some of the models on display and come into contact with influential figures or leading dealers in the industry.
9. Don't miss Camden Market
This is London's fourth most popular tourist attraction and one of the most famous markets in the world; approximately 10,000 tourists visit every weekend so it can get incredibly busy. Our advice is that if you're visiting London in February, take advantage of the low season and less crowded days to visit Camden Market and enjoy the experience even more.
What can you find in Camden Market?
Located in the north of London in a place known as Camden Town, it has a very different atmosphere to the rest of the city. Loaded with originality and an alternative feel, the market is divided into six different spaces, where you can enjoy souvenir shops, alternative clothing, footwear, thousands of handmade items and of course, good food!
What are the opening hours of Camden Market?
The official website states that Camden Markets are open daily from 10am to 6pm. During the winter season these hours may vary from 8:30 A.M. to 5:00 PM. Camden Market is open all year round and only closes on Christmas Day.
10. Immerse yourself in the celebration of the Chinese New Year
Chinese New Year occurs every year around the middle of February, varying by a few days or weeks. London's celebration of the holiday is one of the largest in the world outside of Asia, which is why hundreds of thousands of people flock to London each year.
Chinese New Year events in London are lively, fun and welcoming. They include dragon dances, traditional dishes and theatrical performances. The wonderfully creative display of the Chinese New Year parade by the Asian community takes place in the very centre of London. Local bars and restaurants join in the celebration by adopting the tradition and holding themed parties in their establishments.
London temperatures in February
If you decide to visit the city of London during the month of February you should be prepared for cold weather for most of the month. According to official data, the average maximum temperature is 8°C or 46°F; while the average minimum is around 2°C or 36°F.
The average number of sunny days in February is only 12, with 16 rainy days or 10 rainy days and 3 snowy days. To recap, you can expect sunshine for only half of your days in London during February. Make the most of this time for outdoor activities such as the city's top tours.
London's February tourist crowds
As a result of the winter and its low temperatures, London's tourist numbers in February are below average compared to other months of the year in the same destination.
February is the ideal month to travel to London on a budget. During this month, more traditional tourists prefer to holiday in warmer destinations. This is a great advantage to take advantage of: queues are reduced to almost none, so you'll be able to enjoy many more activities such as the main museums in the British capital.
London prices in February
February is a good time to visit London on a budget, as it is an off-season period and due to the cold weather many people do not consider it the best time to travel to London. A visit during February could end up costing much less than a similar trip during peak season months such as June or July.
While it's still quite cold we're sure that the reduced ticket prices will encourage you to stick it out. During February many accommodations offer discounts and, if you're flying in from another country, you can also find discounts on airline tickets. In addition, you can also enjoy reduced prices on excursions.
What to pack for your visit to London in February
As mentioned above, London is a very cold destination in February, so you'll need to have your winter clothes ready before you travel. As a general tip, avoid wearing loose fitting clothing, as the winds can be quite strong and can be quite cold, resulting in discomfort or a gust of wind blowing away some of your favourite pieces.
When travelling to London, try to pack your suitcase:
Warm winter clothes.
Waterproof coats
Waterproof boots
Warm gloves and warm earmuffs.
Hats, have your coats with hoods or both.
Don't forget an umbrella, you'll be grateful for it when the rain starts to fall.
Alternative plans for protection from the rain in February
As February in London is a month that promises rain every now and then, it's good to have alternative plans or activities to do when your weather app forecasts showers all day. Here's a post with some worthwhile winter activities in London:
Visiting London's museums
Whether you are interested in art, science or history in London you will find some of the most impressive museums in the world and all with free admission to the public. Among the best museums in London are the British Museum, the National Gallery, the Tate Modern, the Science Museum and the Natural History Museum.
On the fringes of this list is London's wax museum, better known as Madame Tussauds; it's one of the few museums where you'll have to pay admission, but when you consider the wax figures you'll find at Madame Tussauds it's well worth it.
A tour of the London Tower
This is the ideal place to learn about British history and, while you're at it, take in the wonderful display of the Crown Jewels of the Royal Family, including the crown of the imperial state. The guards are really friendly and delight visitors who buy tickets to London Tower with gory tales and stories of times gone by.