How to get to Harry Potter Studios London
Want to know how to get to Harry Potter Studios Park in London? It's not by flying on a quidditch broom, but there are other quick ways too - read on!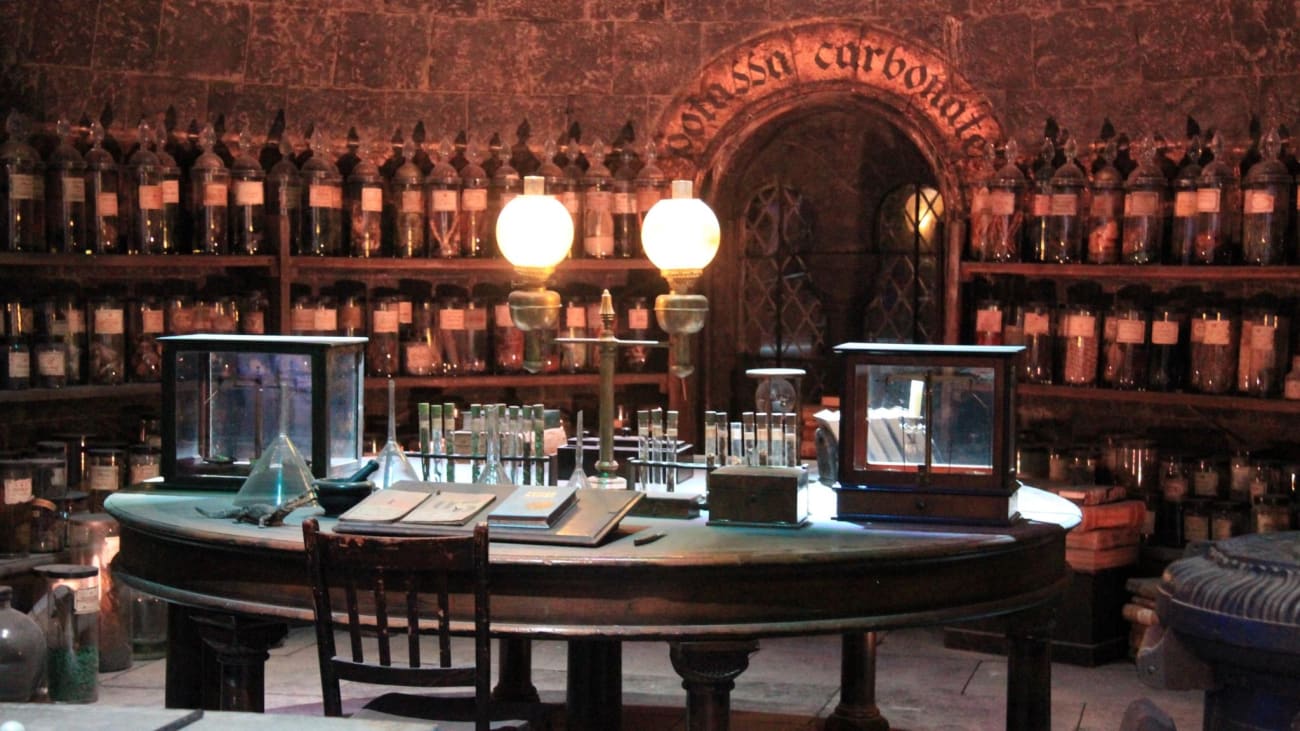 While wizards are fortunate enough to be able to use flu dust to get to Harry Potter Studios Park in no time at all, Muggles have to make do with traditional means of transport.
Harry Potter Studios Park is located 20 miles north-west of London, so getting there requires a bit of planning. If you want to find out how to get there, to make it easier to organise your day of visit, here are the options available to you to get to Harry Potter Studios Park quickly.
The most convenient option
Get to Harry Potter Park hassle-free with these transfer-inclusive tickets.
Take the hassle out of finding your way to Warner Bros. Studios and secure your tickets and transport with this bus tour from central London.
The quickest and most convenient way to visit Harry Potter Studios Park in London is to join an organised bus tour that includes transport to and from the attraction.
Given the distance to the Studios and the fact that you'll want to make the most of your day there, the best option is to get your tickets and transport in the same package. You'll forget the logistics of public transport to the outskirts of London and the planning required for a visit to Harry Potter Park, especially if you're travelling to London with children.
Recommended if... You want to secure your tickets to the Park and not have to worry about doing the how-to study.
Why choose an organised bus tour to Harry Potter Studios?
The Warner Bros studios are located in Leavesden (Hertfordshire) quite a distance from the centre of London. To get there on your own, you will first need to find the right public transport, then find the necessary connections and finally buy the different tickets to get up there.
This involves spending a huge amount of time planning the activity, which is not really necessary and can be avoided if you simplify things and buy the tickets to Harry Potter Studios Park and the bus tour together.
Also, by booking this option with return bus transfer included , you won't have to keep track of the timetables of the different means of transport you have to take, nor will you have to be on time at all the stations to avoid missing the connection when transferring, nor worry about unforeseen events on the route such as a traffic jam or a breakdown that could make you arrive late.
What is the Harry Potter Studio Tour like?
With this organised bus tour to Harry Potter Studios Park you will make the process quicker and simpler as you will only need to be on time for the bus to take you directly to the Warner Bros. Studios in London.
This is especially interesting if you plan to visit the Harry Potter Studios Park with children, as you won't be rushing them from one place to another to avoid missing transport. From the start of the tour, the family will travel calmly and comfortably for the entire journey. No last minute hitches - and that's a treat!
These air-conditioned buses with comfortable seats leave central London every hour for the Warner Bros. studios in the north of the city. The journey to the attraction's gate takes about an hour. There are two transfer options:
How to get to Harry Potter Studios on your own by public transport
If you choose to visit Harry Potter Studios Park on your own you will need to get there by public transport and for this you will need to combine at least one tube, one train and one bus both to and from the tourist attraction.
Let's take a look at the route you need to take to find out how to get to Harry Potter Studios Park by public transport!
1. Underground to London Euston
The first thing you will need to do is take the tube to London Euston train station (Euston Road, London NW1 2BF England). The London Underground lines that will take you there are the Northern and Victoria lines, the latter being the fastest of the London Underground network so you won't be waiting long.
2. The train to Watford Junction
Once at London Euston train station you will need to take a train to Watford Junction station (Station Road, Watford, WD17 1EU, Hertfordshire), the closest station to the Warner Bros studios in Leavesden (Hertfordshire).
Ask the station staff and make sure you get on one of the direct trains to Watford Junction, as they are very fast and the journey only takes about 20 minutes. The frequency of the trains is high as they run every 10 minutes or so, but don't be overconfident and try to arrive at Watford Junction about 45 minutes before the booking time on your ticket.
There are also other trains from London Euston which are not direct but usually take about 1 hour to get there. With the other trains available to travellers, it is not worth taking one of these.
To travel between London Euston and Watford Junction train stations you can use an Oyster Card, as they are valid for the journey.
3. By shuttle bus to Harry Potter Studios
Finally, when you arrive at Watford Junction, you will need to take a shuttle bus from Mullany's Coaches which will take you to the gate of Harry Potter Studios Park in approximately 15 minutes.
It will be very easy to identify the bus you need to get on as it is decorated with the Harry Potter universe theme. To use this bus, please remember to show your Warner Bros. Studios ticket.
The frequency of these buses to Harry Potter Studios Park is 30 minutes but the timetable varies depending on the day of the week the attraction is open.
Monday to Friday: from 9:20am when the first ride starts at 10am.
Weekends: from 8:15 AM when the first tour of the attraction starts at 9 AM.
Shuttle bus tickets cost around £3 per person (return) and are purchased directly on the bus with contactless or cash but you cannot use an Oyster Card.
How to get to Harry Potter Studios by car
This is perhaps the least popular mode of transport for visitors to Harry Potter Studios Park but if you decide to take the car and enter the attraction's postcode WD25 7LR into your GPS. However, you can also follow the directions below.
If you are travelling from London, take junction 5 of the M1 and then the A41 (North Watford) for about three miles.
Then take the 4th exit off the Hunton Bridge roundabout back onto the A41.
Continue driving in the left hand lane and take the 1st exit.
Continue on the left hand side at the fork and then take the 1st exit off the roundabout to access Harry Potter Studios Park.
As you approach Harry Potter Studios Park you will see brown signs that say "Warner Bros. Studio Tour" and will guide you to the entrance gate.
Can I park for free in the Harry Potter Studios Park car park?
Yes, you can park your car for free in the attraction car park located a short distance from the Studio Tour entrance.
When you go to the car park, please remember to have your tickets or booking confirmation ready to show to the car park staff.
If you like Harry Potter, you might also be interested in...
If after visiting Harry Potter Studios Park you're still hungry for more magic, don't worry because in London you can follow in the footsteps of the young wizard.
One of the coolest things to do in the streets of the city is a tour of the sites where the films were filmed. You can go on your own or join a guided tour, although in the post Harry Potter places in London I tell you more about this activity in detail. Don't miss it!
And if you always wanted to have a nice souvenir of your favourite saga, I recommend you to go shopping in London because in different parts of the city there are plenty of Harry Potter shops where you can get the perfect gift you've been dreaming about for so long.