London Sightseeing Buses
If there's one city in the world to ride a red double-decker bus, it's London - hop on board and see the magic of the British capital for yourself!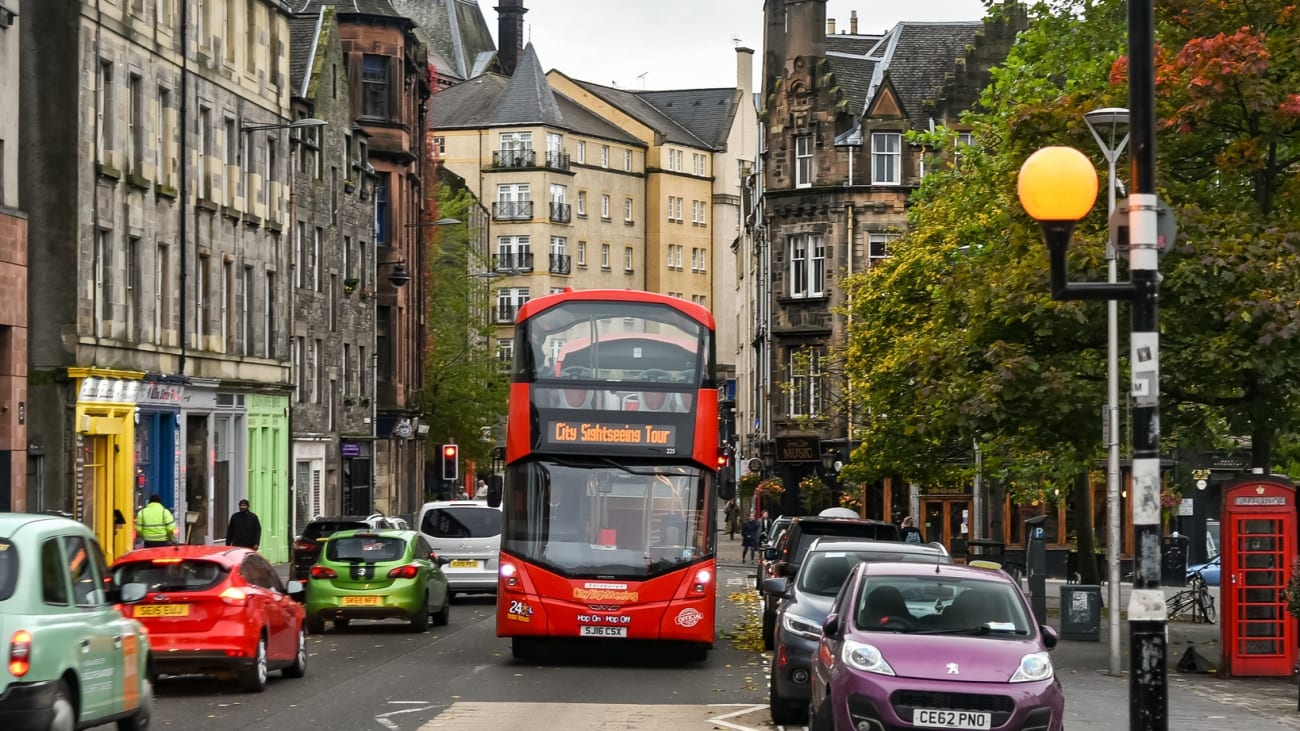 In London, one of the first cities in the world to incorporate the tourist bus, touring its streets in one of them is a 'must'. You'll discover the city and travel between the main tourist attractions in comfort while seated.
What are the best sightseeing buses in London?
As one of the most typical experiences in the British capital, there are many tour bus companies. They all operate the same but differ in route and number of routes, prices and stops.
Here's a comparison table to help you choose the best one for your trip to London:
Big Bus Tourist Bus
Big Bus Tours was one of the first companies to start touring London by sightseeing bus over 25 years ago. At that time they had only two buses, today they have over 400 tour bus lines in tourist capitals all over the world.
With the Big Bus sightseeing bus you can see the city on four routes, with more than 50 free stops. All of them have explanations by a professional guide or audio guides in more than 10 languages, including Spanish. In addition to the bus tour, you'll also have the chance to take a cruise on the Thames and go on the London Eye, from where you'll be able to admire several of London's attractions on the banks of this impressive river. Find out all the details of the offer: tickets for London Eye, Big Bus sightseeing bus pass and Thames cruise.
It is important to highlight that all Big Bus buses are adapted to any type of traveller, from small children in pushchairs to people with some kind of disability and who need to get on in wheelchairs or with assistance animals. All from 43 per person, children up to 4 years free.
Types of tickets for the Big Bus
Classic 1 day
2-day Premium
Red Route

22 stops

63 attractions

Duration: 2 hours

Departures: every 5-10 minutes

Starting point: Green Park

Timetable: from 8:20am to 4:30pm

Tower of London

Buckingham Palace

Piccadilly Circus

Houses of Parliament
Blue Route

15 stops

20 attractions

Duration: 1 hour

Departures: every 20 minutes

Departure point: Marble Arch

Timetable: 8.30am - 4.30pm

Marble Arch

Hyde Park Corner

Natural History Museum

Notting Hill
Orange Route

9 stops

30 attractions

Duration: 1 hour

Departures: every 30 minutes

Departure point: Baker Street

Timetable: 9am to 5.30pm

Madame Tussauds

National Gallery

London Eye

SEA LIFE London Aquarium
Green Route

10 stops

20 attractions

Duration: 1 hour

Departures: every 20-30 minutes

Departure point: Woburn

Timetable: 8.40am to 5.30pm

The British Museum

Covent Garden

Euston

St. Pancrass
How it works
You will receive confirmation of your ticket as soon as you make your booking. Your e-ticket will only start to count towards your journey time from the first time you redeem it. Cancellation of your booking is possible as long as you cancel at least 24 hours before the start date.
What does the Big Bus Sightseeing Bus include?
Bus tour with 4 different routes and dozens of free stops
Live guide (Red Route)
Recorded commentary
Complimentary headphones
30 minute Thames River Cruise
Walking tour
What is not included in the Big Bus Tour?
Hotel pick-up
Food and beverages
Vintage Bus Tour Tour with Thames River Cruise
If you're looking for the most authentic tour of the city, you can't miss out on the vintage Routemaster bus tour.
As well as including a free cruise on the River Thames, like the other companies, the Vintage Tour tourist bus offers you the chance to buy tickets directly for the London Eye, the highest observation wheel in Europe, and for the indispensable and historic Tower of London. It also includes the option to visit Stonehenge, a prehistoric monument declared a World Heritage Site.
However, this bus only has one route around London's main attractions and is not adapted for people with reduced mobility or wheelchair users. It is, however, accessible with a pushchair. The full tour lasts three and a half hours
Attractions you will see on board the Vintage Bus Tour
Tower of London
Buckingham Palace
Shakespeare's Globe Theatre
St. Paul's Cathedral
Westminster Abbey
Houses of Parliament
Big Ben
Thames River
Cleopatra's Needle
London Eye
Bridge
How does it work?
You will receive confirmation of your ticket as soon as you make your booking. Cancellations are free of charge if made 24 hours before the start date of the tour. At the time of booking you will be asked to choose between morning or afternoon departures. Please note that if you would like to see the Changing of the Guard at its stop at Buckingham Palace, you will need to opt for the morning tour.
This is an open top bus tour so please be aware that it may rain. On some occasions, the open top bus may be changed to a closed top bus.
What is included in the Vintage Bus Tours tour bus?
Unlimited hop on and hop off
A cruise on the River Thames also with hop on hop off option
Possibility to include entry to the London Eye attraction and/or a visit to Stonehenge
Local guide
Not wheelchair friendly
What is not included on the Vintage Bus Tours tour bus?
Gratuities
Food and beverages, unless otherwise specified
Hotel pick up and drop off
If you are spending several days in London and want access to several attractions, in addition to the sightseeing bus, get the London Pass, a sightseeing pass that will save you time and money.
Sightseeing bus with Thames river cruise and tea at Harrods
If you are interested in the idea of taking a cruise, with this other tour you can also enjoy a comfortable boat ride on the River Thames. But not before seeing the main monuments of the city, as you won't miss the impressive views from the bus of Big Ben, Trafalgar Square, the London Eye, Piccadilly Circus and the Parliament of the United Kingdom. Nor of Buckingham Palace, where you can hop off to take your pictures.
However, the highlight of this tour of London is that you will be able to feel like a real Englishman by having the opportunity to taste an authentic tea in the popular Harrods shop along with scones, cream and jam. Are you really going to miss this complete and tasty English tour?
During the 4 and a half hours it lasts, you will also be able to learn all the anecdotes that the specialised guide will tell you about the monuments that you will find. You will also find the option of the bus with tea in London if you want to simplify the tour by skipping the cruise and the stop at Harrods but you don't want to miss the fabulous English tea on board the bus.
What's included in the tea and cruise bus tour?
Sightseeing bus tour of London's main attractions
A cruise on the River Thames also with hop on hop off option
Local tour guide
Tea at Harrods and scones
Guided commentary in 11 languages
Golden Tours with London Pass and other sightseeing cards
If you are going to spend several days in London and you want to enjoy the cultural and leisure offer of the city, as well as having the option to go by tourist bus, I strongly recommend that you take a tourist card.
These passes allow you to save money, by not having to pay the entrance fee for each of the attractions you visit; and time, by accessing them through their fast-track queues. I have written a post about London Pass in which, in more detail, I tell you that the tourist passes that include a day on the sightseeing bus are:
London Pass
Everything you can visit in London in terms of cultural tourism is included in the London Pass, with access to more than 80 attractions and a day on the sightseeing bus. The price depends on the number of days of use, with a maximum of 10 days, which you can customise by paying only for the days you use it.
London Explorer Pass
The Explorer Pass is the ideal option to discover the essential of London in a minimum of 4 days and add to your experience the visit to some of its most fun attractions, such as the London Eye, Madame Tussauds or the London Dungeon, among others. This tourist pass can be customised and you pay for the number of attractions you want to visit.
Within this pass you can choose between two tour bus companies: the one I explained at the beginning of this article, Big Bus Tours, and another of the city's newest companies, with recognisable blue buses, Golden Tours.
Golden Tours has a total of 4 routes, two of which, "Pick Up and Drop Off", are really interesting as they can be taken in the mornings from hotels in the Notting Hill, Bayswater and Victoria areas to the city centre and back in the afternoons. The Golden Tours sightseeing buses run over 70 free stops and your day ticket offers a Thames water cruise and English walking tour.
Golden Tours Sightseeing Bus Tour
Classic Tour. Red: takes in London's main sights and the Museum Quarter.
Grand Tour. Orange: takes in the London Eye and Buckingham Palace, as well as many other central London landmarks.
Pick Up. Yellow: Operational in the mornings only, this route departs from the popular hotel districts to central London.
Drop Off. Green: Operational in the afternoons, this route departs from central London to the popular hotel districts.
If you're interested in the sightseeing bus, you'll also be interested in
If you are someone who likes to move around the city without having to go underground, where it is impossible to enjoy the views, I recommend you to consider the option of taking a cruise on the Thames, which will allow you to continue discovering the most impressive monuments that London has on the banks of the river while you rest or even enjoy a luxurious dinner. I'll leave you with this article where I tell you all about these cruises: 7 Best Thames River Cruises in London.
If you are also thinking of visiting one of the most emblematic attractions of the city, my recommendation is, without a doubt, the London Eye. For those who prefer to enjoy the views from the air, the London Eye is definitely a great option. You have in this guide information about the London Eye Tickets: how to buy, prices and schedules all the information you need to organise your visit.