Heathrow Transfers to Central London
If you're landing at Heathrow, take note: here are the best options for getting to central London from the airport.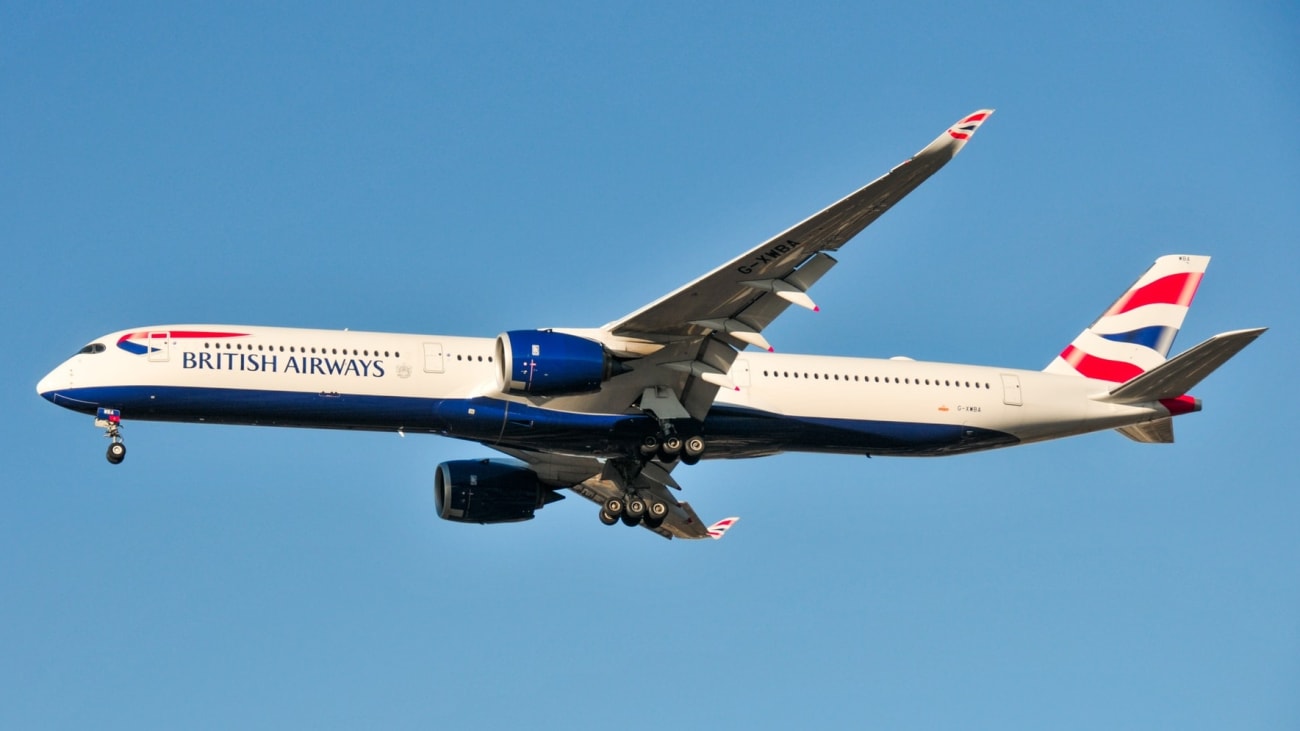 Heathrow Airport (LHR), the most important airport not only in London but also in the United Kingdom, is located just 24 kilometres west of the city.
The best transfers between Heathrow airport and central London
The most convenient door-to-door transfer service from Heathrow Airport to your hotel is the private transfer service (you will have the vehicle for you and your companions) or the shared transfer (with a maximum capacity of up to 15 passengers).
Shared transfer between Heathrow airport and London city centre
This private car-sharing transfer service between Heathrow and central London is the most comfortable of all, as a chauffeur will meet you at any time on arrival at Heathrow airport and transfer you to the door of your accommodation, taking your luggage with you. This service is available from all London airports, so it is important that you specify that you are arriving at Heathrow Airport.
Price: The price is a little higher than travelling from the airport by tube or bus, at around 20 euros each way per person, but it is cheaper than the airport express train. Also, sharing the journey with other passengers makes it more affordable.
Luggage: As it is a shared vehicle, each passenger is only allowed one large suitcase and one handbag. If you are travelling with more or oversized luggage you must inform us of this when booking the service as it may incur additional fees.
Return transfer from your hotel in London to Heathrow Airport: The car sharing service between London and Heathrow is virtually the same there and back and you can reach your destination in central London in as little as 30 minutes (depending on traffic it can be 60 mins) and making no more than 3 stops along the way.
Interesting details of the shared transfers: When you book this transfer you will receive an immediate confirmation and your ticket in electronic format. Moreover, the drivers speak Spanish, English and Portuguese, so you will find it very easy to communicate with them. And very importantly, from the moment your flight lands, the assigned driver will give you a waiting time of up to 60 minutes to disembark and pick up your luggage. The duration of the transfer will depend on the time of day and traffic conditions.
What is included in the shared private car transfer service between Heathrow and London: This transfer service does not include transport in a minivan or air-conditioned car, a professional driver and a ticket on your mobile device.
What is not included in the Heathrow to London shared private car transfer service: This transfer does not include food and beverages, tips and excess baggage charges (if applicable).
Heathrow toLondon Private Carpooling: This service is available every day of the year, Monday to Sunday, from 01:00 to 23:30.
If you book a transfer service from your hotel to the airport, please be aware that there may be traffic, so allow plenty of time.
Private transfer between Heathrow Airport and London city centre
This is definitely the fastest and most comfortable way to get to your accommodation from Heathrow. As with the shared transfer, a driver will be waiting for you (and your companion(s)) at the airport on arrival, but in this case, you will be on your way to your accommodation without having to make any stops as there will be no other travellers in the vehicle.
The price: As is logical, the private transfer has a higher price than the shared one, but you may even find it cheaper if you travel accompanied, as the price is paid per vehicle and not per person.

Journey time: The journey time between Heathrow and central London is about half an hour, but considering you're going straight to your hotel, there will be no interruptions or detours along the way.

Luggage: Having a dedicated vehicle means you have more room to carry bags or rucksacks, but bear in mind that this is not a minivan, so if you are in any doubt about carrying bulky luggage, please let us know via email when you make your booking.
Other ways to get between Heathrow and London
There are also other ways to get to and from London from Heathrow which may be of interest to you depending on where you are staying and how convenient you are looking for. Here's a summary of the main ones:
Private or shared transfer

From approx. £20

Duration: 30 minutes

Destination: your hotel
Heathrow Express train

From £25

Duration: 20 minutes

Destination: Paddington Station
Underground

From 10 euros

Duration: 1 hour

Destination: several stops
Uber

From 35 euros

From 30 to 60 minutes

Destination: personalised
How to travel by underground between London and Heathrow Airport
The best thing about Heathrow Airport is that it's connected to the London Underground and takes about 50 minutes to get to the city centre. It's not the fastest way to get between Heathrow and central London, but it is the cheapest (the ticket is about 10 euros).
To get from Heathrow to central London by tube you will need to take the Piccadilly Line (navy blue). I recommend that if you choose this means of transport you take the opportunity to get an Oyster Card, the card that will give you access to all public transport in London and that will help you to get around the city in a much more agile and economical way.
The London Underground is not open 24 hours a day: during the week the tube is open from 5am to midnight and at weekends it covers shorter hours, from 7am to midnight.
How to travel by train between London and Heathrow Airport
Getting from Heathrow to central London by train is another way to get around, and while their express train is the fastest of the lot, it's quite expensive and in my opinion, not that worthwhile unless you're in a real hurry to get to your destination.
Heathrow Express
Heathrow Express is a fast train that leaves every quarter of an hour from any Heathrow Airport terminal and you'll be in central London in just 15 minutes. It operates every day of the week, but if your flight arrives or departs in the early hours of the morning it will not be a viable means of transport.
On the other hand, this train can cost even more than a private shuttle service as your ticket costs 27 euros each way per person, 40 euros if you buy a return ticket. Also, as a direct train, the Heathrow Express only stops at the centrally located Paddington train station so you may need to take a second means of transport from there to get to your hotel or accommodation.
Heathrow to Paddington regular train
This regular train takes twice as long as the express, half an hour, and is also more frequent at 30 minutes. But you 'll spend less than on the Heathrow Express, around £12 each way per person.
Vicky's Traveller Tip

If you choose to take the train back to the airport, be aware that train destinations can vary between terminals, even if they are on the same track and at the same station.
Travelling by coach between Heathrow Airport and London
Heathrow Airport also has bus services to different areas of London and to London Victoria Station, as well as an overnight route when the train service finishes.
This is only advisable if you have a lot of luggage and/or are travelling at times when you can't take the tube or train (in the early hours of the morning) and don't want a private shuttle service.
Other options: Uber and taxi
Hailing an Uber is another option for getting to London from Heathrow. You can get to the city centre in 30 to 60 minutes, depending on traffic and time of day. This option is not the cheapest (it usually costs more than 35 euros). But it is true that Uber can be up to 30% cheaper than taxis, which usually cost around 50-90 euros from the airport.
Transfers from other London airports to London city centre
If you haven't booked your flight yet and you are hesitating between landing at one airport or another, I have also written similar articles with all the details on how to get from each of the airports. I'll leave them linked here in case you want to take a look before booking your flight:
So what are you going to do when you get there?
If you are one of those who are starting to organise your flight and transport and you still don't know what you will do there or which attractions you will visit, I recommend you to read my travel guides about the city, as they are full of practical tips for you to decide how you want to spend your time during your trip. I'll leave you with the most complete ones so you can start organising your ideas. Have a safe trip!