Harry Potter London Park Tickets and Tour Prices
Would you like to experience the magic of the Harry Potter saga in London but don't know how much budget you need? I'll tell you all about ticket prices!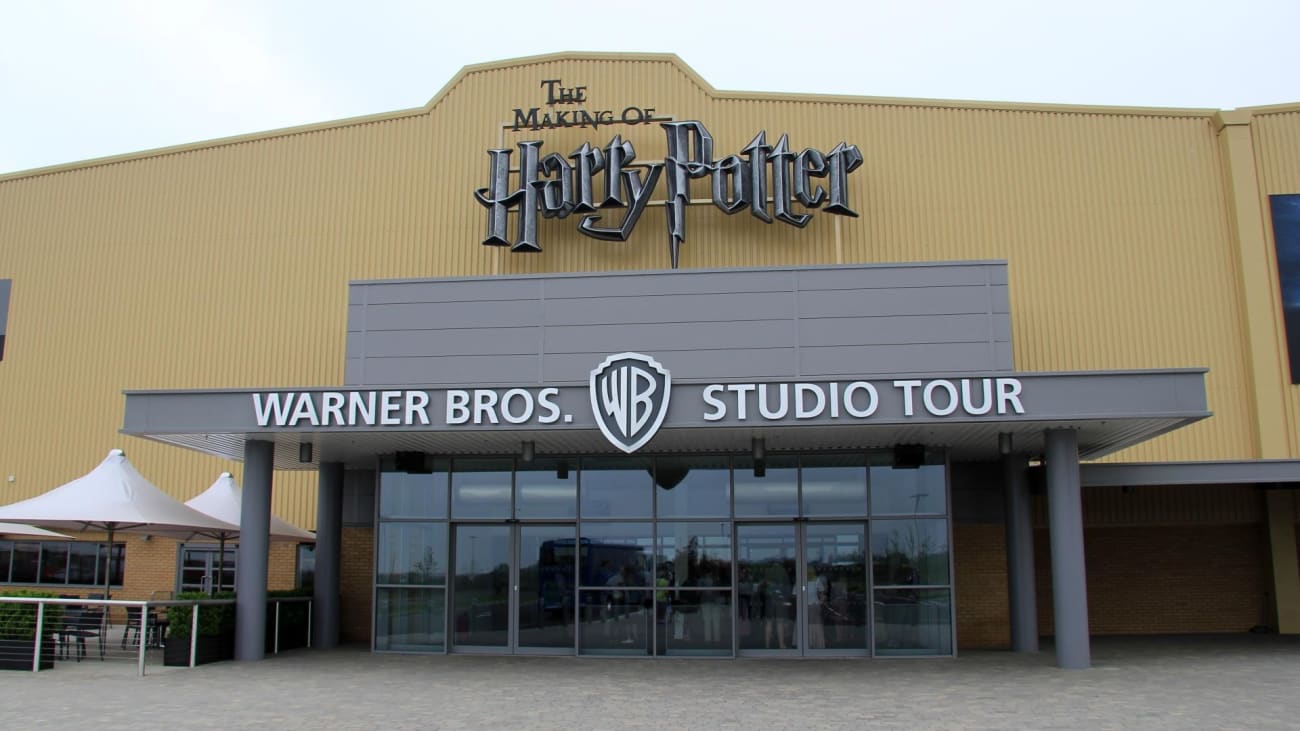 One of the most fun things to do on a trip to London is to visit the Harry Potter Studios Park or take a location tour to discover the sites where the blockbuster films were filmed.
Many travellers come to London with the aim of taking one of the best Harry Potter tours, but can't because the tickets are sold out. Buying tickets online is easy, but how much do tickets cost, are there concessionary rates, can you get in using a tourist card, and all that and more, I'll tell you below!
What budget do I need to visit Harry Potter Studios Park?
If you are a fan of the saga "Harry Potter" and one of the dreams you want to fulfill during your trip to London is to visit the Harry Potter Studios Park from 119 ¤ you can get in Hellotickets a ticket to the Harry Potter Studios with transport included round trip by bus.
With this ticket to the Harry Potter Studios Park, muggles can enter the magical universe created by the novelist J.K. Rowling to learn how the films were made and what special effects were used as well as see the sets, props and costumes with which the adventures of the wizard Harry Potter were recreated on the big screen.
What can I see with tickets to Harry Potter Studios Park?
Harry Potter Studios Park is divided into indoor (the Gryffindor House common room and dormitory, the Great Dining Room, the Weasley's living room, etc.) and outdoor (Platform 9¾, Diagon Alley, Ollivander's shop, the Forbidden Forest, the Dursley's house on Privet Drive, etc.). And in the sets of both places you will not only see some original objects from the Harry Potter saga but also a lot of information about how it was made.
When is it best to buy tickets?
Harry Potter Studios Park is one of London's most popular tourist attractions and therefore attracts a huge number of visitors. If you buy your tickets online in advance, you will secure your place for the date and time you wish to visit.
Taking them out once you land in London is something I don't recommend as if the date is close, you run the risk of them being sold out for the day you want and there is no availability. At the Harry Potter ticket resale you run the risk of being ripped off and also being left without a ticket.
Also, unlike tickets at the Warner Bros. Studios box office, this Harry Potter Studios Park ticket includes a bus transfer to and from the attraction, which is quite a distance from central London. So it's best not to hassle with finding transport, tickets and so on - choose a tour where everything is already organised and simplify things!
Price comparison table
If you already know that the best option is to book tickets with transport, the decision now is which of the tours best suits your needs. Here is a comparison table to help you make your choice:
Harry Potter Studios Tickets with Transfer from London
From

£102

.
About 7 hours
Entrance to Harry Potter Park
Air-conditioned bus transfers from Victoria Coach Station
No guide
Harry Potter Studios Tickets with Transfer from King's Cross in London
From

£116

About 7.5 hours
Entrance to Harry Potter Park
Double-decker bus transfers from King's Cross
No guide
Harry Potter Studios Tour and Oxford Day Trip from London
From

£130

About 10.5 hours
Entrance to Harry Potter Park
Bus transfers to the park and Oxford
Guided tour of Oxford
Can I buy tickets to Harry Potter Studios Park at the ticket office?
If you prefer to visit the Harry Potter Studios Park on your own, you can also buy tickets on the Warner Bros Studios website.
Ticket prices are as follows:
Adults (16+ years): from £49
Children (5-15 years): from £ 39
Children under 4 years: Free
These tickets only give access to Harry Potter Studios Park and do not include bus transfers from central London, so you will need to find your own transport.
If you are going to do this visit with children, the most advisable option is to choose the tickets with bus transport included as it simplifies things. For the kids it will be easier and more comfortable to travel directly by bus to Warner Bros. Studios instead of having to travel by different means of transport and cross the city making several transfers on the way to get there.
You can also choose to transfer from either Victoria Station or King's Cross, both options have Harry Potter Park tickets included.
How much do Harry Potter Tours in London cost?
Harry Potter Tours in London vary in price depending on factors such as the size of the group, the length of the activity and whether it is on foot or in a vehicle:
Harry Potter Tour: priced from €19 and consists of a short, small group walking tour to see some locations from the saga for approximately 2 hours.

Harry Potter Private Car Tour: 4 hours in a typical black taxi and with a maximum of 6 people, you will discover some of the key locations where Harry Potter was filmed.

Harry Potter Tour and Thames River Cruise: from €36 you can combine your tour of the Harry Potter film locations with a beautiful cruise on the River Thames. A highly recommended mix.
Do children pay admission to these activities and can you save a little on your tickets?
For these Harry Potter universe activities, babies usually get in for free, while other children have to buy their own tickets just like adults in order to take part in the experience.
However, there are reduced rates for children which will help you save a little on your budget during your stay in London and which you can use to spend in the Harry Potter souvenir shop- I'm sure the little ones will be thrilled to get a little something for themselves!
We compare children's rates on these activities
Harry Potter Studios Park
Reduced children's tickets
Admission with bus transfer to the park: from £49
Park tickets only: from £39
Harry Potter Location Tours
Reduced child tickets
Children's 2 hour tour tickets: from €17
Children's 3 hour tour tickets: from £25
Can I take a Harry Potter tour with a Tourist Card and how much does it cost?
That's right! If you have a London Pass (from £92) or London Explorer Pass (from £58) you can use it to take tours of locations from Harry Potter and many other films such as Mary Poppins, Bridget Jones, James Bond and Sherlock Holmes.
If you love movies, this is definitely one of the activities you'll enjoy most during your holiday in the British capital and these tourist cards will help you make the most of your hobbies while saving you money (by not having to pay separately for each ticket) and time (by avoiding queues at the city's tourist attractions).
To choose the tourist card that best suits your plans in London, I recommend you to read the post The best tourist card in London. There you will find very interesting information to learn how they work and what each one includes.
How much does it cost to get to Harry Potter Studios Park or location tours?
How to get to Harry Potter Studios Park
Harry Potter Studios Park is located 20 miles northeast of London. To get there you will need to combine several modes of transport such as train and bus.
A return train ticket can cost around €15 to get from London Euston station to Watford Junction station, the closest station to Warner Bros. Studios
However, that's not the end of the journey as you will then need to take a shuttle bus from Watford Junction station to the entrance of the Harry Potter Park. This shuttle bus ticket will cost you around €4 approximately.
To find out in detail how to get there, I recommend you take a look at the post How to get to Harry Potter Studios London.
How to get to the Harry Potter Location Tours
To get to the meeting point where the location tour starts, the transport I recommend you take is the underground. It is the fastest and most convenient way to get around London, although it is also one of the most expensive. A single ticket can cost from €6 or €8 depending on the area you are travelling through.
As the price is a bit steep, to save some money I recommend getting a Travelcard (a card for unlimited use for a period of time) or an Oyster Card (a rechargeable card that lowers the price of a single ticket), two transport cards that you can use to get around the city for the duration of your stay.
Is it possible to take a free Harry Potter tour in London?
Of course you can! If you're travelling to London on a tight budget but don't want to forgo a tour of Harry Potter film locations during your stay, you can always opt to go on your own (although if you're really into the saga, I recommend joining a guided tour because the group dynamic and the guide's explanations make it an even more fun experience).
In any case, there are plenty of Harry Potter-related sights you can visit for free in the city. All you need is a transport card to get around on the tube, a map and make a note of the following sites:
The Leaky Cauldron in Borough Market and Leadenhall Market.
Diagon Alley in Leadenhall Market.
Sirius Black's residence at 25 Claremont Square.
Platform 9 and ¾ at King Cross Station.
The entrance to King Cross Station on the façade of the St Pancras Renaissance Hotel.
The Dursleys' house in the Whinging district.
Gringotts Bank at the Australian Embassy.
The Order of the Phoenix Headquarters in Claremont Square.
The entrance to the Ministry of Magic in a typical red telephone box.
The reptile terrarium at London Zoo.