Best time to go to London
If you are sure that London will be the destination for your next getaway, all that remains is to decide the time of year when you will travel there. Let's see what the options are!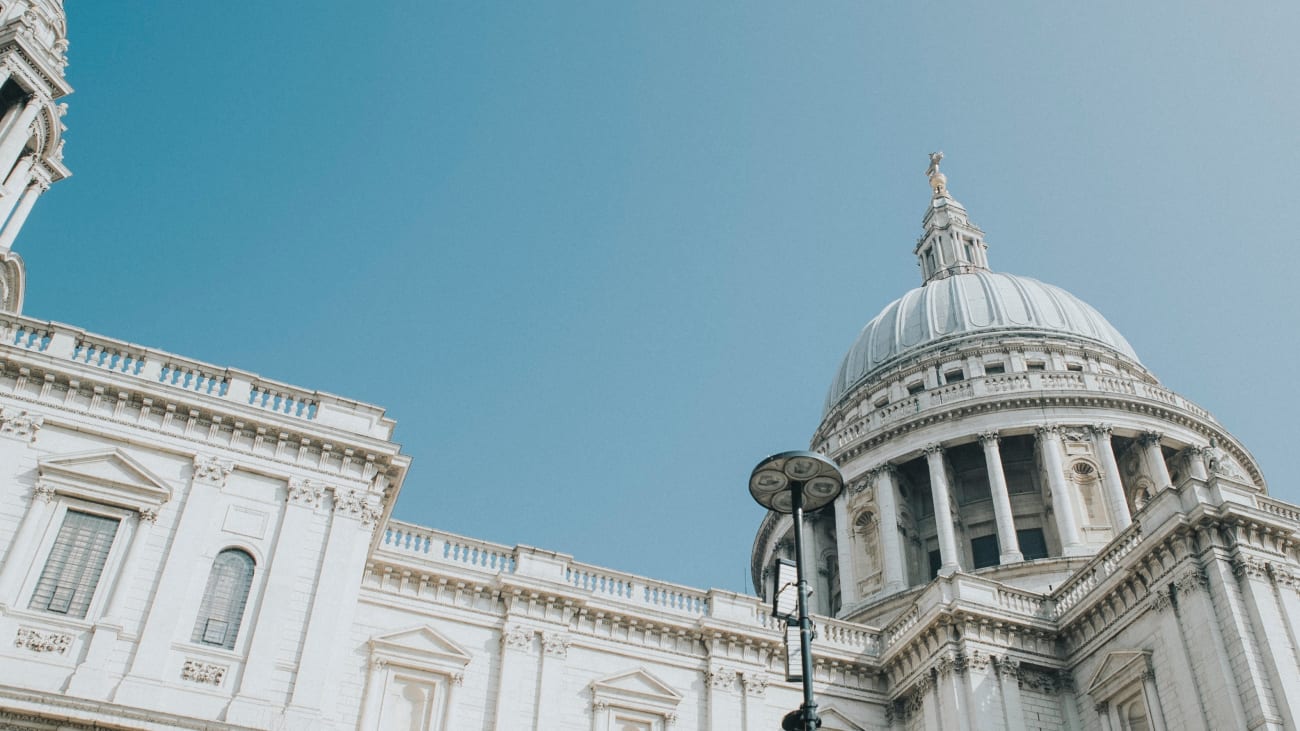 Depending on when you're on holiday and what you're planning to do, the climate of the destination is something to consider when planning those long-awaited days off. In the case of London, its climate is oceanic, with cool summers, cold winters and significant rainfall spread throughout the year.
But what is the best time of year to travel to London? Don't worry! In this post we look at this question so you can get an idea of what to expect in the city during each season so you can choose the one that best suits everything you want to see and do in the British capital.
1. When is the best time to travel to London?
If we make an assessment from an economic and climatic point of view, the best time to go to London is in spring and autumn because the temperatures are pleasant, there are fewer tourists in the city and the prices, although expensive, are moderated a little.
London is a curious place compared to other European cities in that, as the most visited city on the continent, it is in a kind of continuous high season because prices are usually high. This is especially noticeable during Christmas and summer when the weather is better in the British capital and there is an avalanche of tourists.
In case you don't have a specific date to visit the city yet, in my opinion the best time to travel to London is spring**(April and May**) and autumn**(September and October**). Temperatures are mild, there are plenty of sunshine hours and you can find better prices than at other times of the year.
In any case, when planning your trip, it's always a good idea to check the average temperatures in London to help you choose the right activities to do during your stay and the right clothes to pack for your trip.
2. London in spring
Although in the northern hemisphere it is spring from March onwards, in London this month hardly differs from winter and it is the months of April in London and May in London when the change of season is most noticeable. Temperatures become a little milder compared to winter and the days gradually gain more daylight hours.
As for the rain, it tends to be frequent but nothing surprising in London at this time of year. Clouds are very present in the British capital and it can rain at least half the days of the month. So when the sun shines, Londoners take to the streets for all sorts of outdoor activities.
It's a great time to take a cruise on the Thames, go on a guided tour of London, browse the street markets for a special souvenir or have a picnic in one of the city's parks and gardens.
Spring tourist crowds
One of the advantages of visiting London in spring is that there are fewer tourists than during the summer and although the streets are crowded it is not as busy, so you can visit London's monuments and museums at your leisure.
Also, with the exception of Easter, prices in London have not yet shot up like in summer as it is not high season and you can find some interesting deals on accommodation in the centre. The perfect area for getting around the city by public transport, especially if you like to take the London Underground.
In this other post you can read what to see and do in London in spring.
3. London in autumn
Along with spring, autumn(September in London and October in London) is another good time to travel to London.
Temperatures are still pleasant during the day but without the typical summer heat. However, as the season progresses, the nights become cooler and the humidity increases, as does the rainfall. Keep this in mind when packing your suitcase!
During autumn, Londoners make the most of the days when the weather is fine to enjoy a drink on a terrace, play sport or stroll through the British capital's parks. With the changing of the leaves this season brings, there is a burst of colour in the city' s gardens and nature looks beautiful. London also glows with a special light, which is perfect for a photo tour of the parks and streets.
However, the days get shorter and it gets dark earlier so if you plan to do some outdoor activities during your stay, remember to plan ahead.
London in autumn
As is the case in spring, London is less crowded in autumn compared to summer, which means that there are fewer queues at the capital's main attractions and you can enjoy uncrowded, relaxed sightseeing. This means that there are fewer queues to get into the capital's main attractions, and you can enjoy uncrowded and relaxed sightseeing - which is a real treat!
Also, with the arrival of the new season, prices drop and it's easier to find great deals on accommodation and flights for a little less money.
It's also a good time to travel to the city as there are plenty of events going on such as the Underbelly Festival at Southbank on the banks of the Thames, Oktoberfest and the Illuminature festival.
In this other post you can read what to see and do in London in autumn.
4. London in summer
Coinciding with the warmest temperatures of the year and the holiday period, the months of June, July and August form the peak season in London.
The weather at this time of year is ideal for travelling to the British capital because temperatures rarely rise above 25ºC, the days are longer and it's the season with the least rainfall. However, don't be overconfident, as the typical summer thunderstorm can suddenly form, chilling the air and leaving you shivering, so always pack an umbrella and a thin jumper in your rucksack!
During the summer you can take advantage of the longer daylight hours to take a trip from London to its beautiful surroundings (for example to see the summer solstice at Stonehenge), get an inside look at Buckingham Palace when the Royal Family goes on holiday, watch the sunset over a drink on a rooftop, explore London' s most charming secret spots or enjoy the best summer cinema in the open air.
London in summer
Summer is the peak tourist season in London. This means that the streets are packed with tourists, hotels are almost fully booked and prices are rising.
If you want to visit London during this season, my advice is to book your flight and accommodation early to try and get the best prices, as prices go through the roof - and the same goes for your tickets to the attractions you want to see, as availability sells out quickly!
Although it's a busier period for tourists, it's worth visiting London in summer as there's plenty of atmosphere on the streets and events such as the Taste Of London food festival, Notting Hill Carnival and the Wireless Festival music festival.
In this other post you can read what to see and do in London in summer.
5. London in winter
Except during the Christmas season in London, winter is not the best time to travel to London because the thermometers start to drop considerably and it gets freezing cold. Temperatures hover around 5°C and even drop further with frost easily occurring, especially in the months of January in London and February in London.
During the day, daylight hours are scarce because it gets dark very early. Add to this the Thames mists, overcast skies and frequent showers, and you're less likely to be able to plan ahead and want to spend as little time outdoors as possible.
But that doesn't mean you can't keep yourself busy doing things. If the weather isn't good, you can always do indoor activities such as visiting Harry Potter Studios Park, seeing a West End musical or one of the city's museums, or going for a traditional afternoon tea.
The winter tourist season
Going to London during the months of January and February can be a good time if you don't mind being cold and if you're looking to save on your budget, as prices drop a little and you can find good transport and accommodation options.
However, if you can't tolerate cold weather, even if it's low tourist season and there are fewer people in the city, it's best to wait until spring.
Prices rise around December in London in the run-up to Christmas, as London is beautiful during the festive season and attracts many visitors.
From mid-November onwards, London is full of Christmas festivals to hang out at, ice rinks, food markets and lots of other surprises - if you get the chance, I highly recommend a visit!
Plus, if your trip coincides with New Year's Eve, you can also experience how New Year 's Eve is celebrated there and see the wonderful fireworks display on the London Eye.
In this other post you can read what to see and do in London in winter.
We compare the different seasons for visiting London in the table below
Spring
Mild temperatures
Regular rainfall
Medium season
Busy tourist attractions
Summer
Pleasant temperatures
Occasional rain
High season
Busy tourist attractions
Autumn
Mild temperatures
Frequent rainfall
Medium season
Less crowded tourist attractions
Winter
Cold temperatures
Heavy rainfall
Low season
Tourist attractions not very crowded