Things to do in London in 3 days
London is a magical place full of details worth seeing. Three days is short, but long enough to boast that you've seen the city.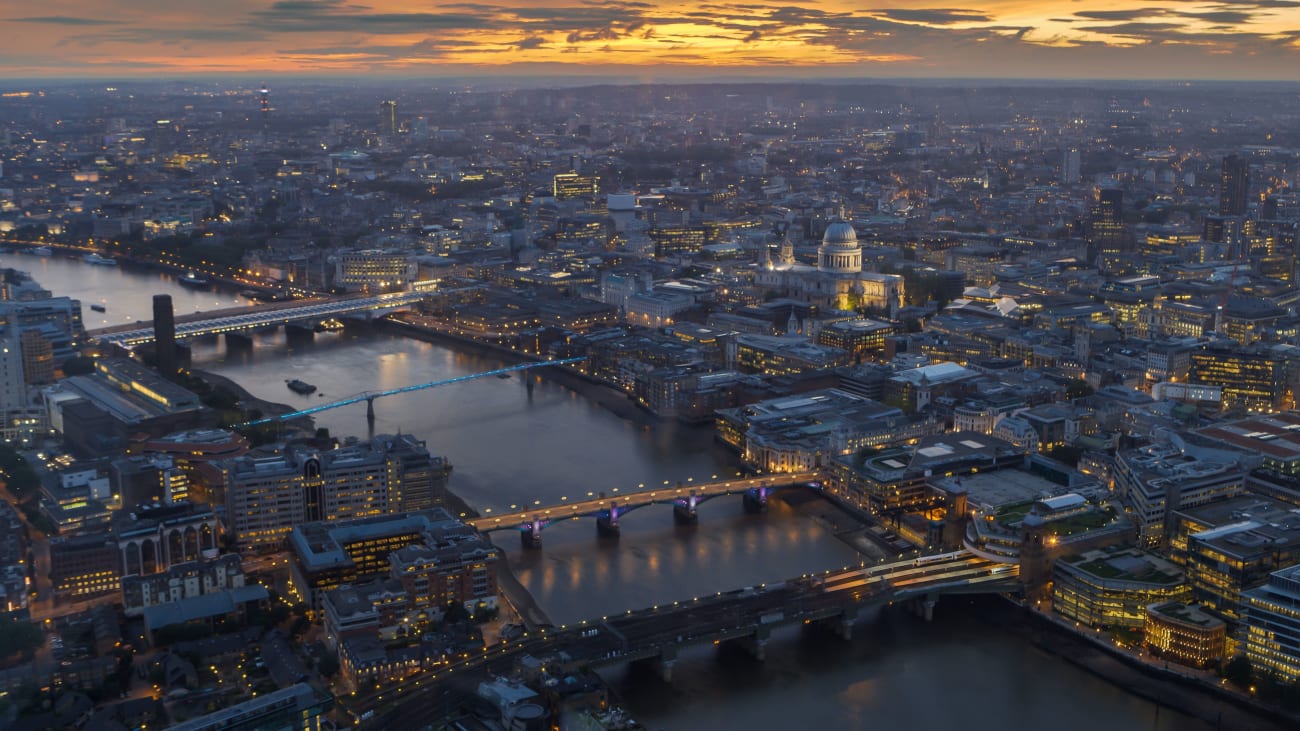 Many people enjoy taking a sightseeing bus or walking tour to get a good overview of a city before heading out to explore on their own. If this is you, I recommend doing it on your first day in London to get a good orientation.
However, in these 3 days I will guide you step by step on how to visit London in the best possible way and taking into account the time inconvenience. Let's get started!
Day 1: Explore Westminster
I recommend that you start your trip to London in Westminster, as it is the geographical, cultural and political centre of the city - the City of Westminster is actually its own city within London! Here you will find some of London's most iconic buildings, such as Buckingham Palace, the Palace of Westminster and Westminster Abbey.
Today's route is walkable, but you can also get around by public transport, taxi or tour bus.
Parliament Square
We will start our itinerary in Parliament Square, which is a well-known public square in Westminster that is easy to reach by public transport and is also a stop on all major London sightseeing buses. Around the square you will also find statues of several famous people, such as Winston Churchill, Abraham Lincoln, Robert Peel and Gandhi.
This popular square is surrounded by famous buildings such as Westminster Abbey, St Margaret's Church, the Supreme Court of the United Kingdom and the Palace of Westminster.
Westminster Abbey
Westminster Abbey is one of the most famous and impressive churches in England. It dates back to 1245 and was built mostly in the Gothic style. Inside the church are tombs and monuments commemorating some of the most prominent Britons of the last 1,000 years, including kings, scientists, aristocrats and artists.
If you plan to visit Westminster Abbey, be sure to leave extra time to get in and see everything, as it's a very special place and takes time to explore. Of course, it's also a great idea to find out about Westminster Abbey prices and Westminster Abbey opening timesbefore you go.
Opening times: Monday - Sunday 9:30 am to 3:30 pm
Price: Adults: £20 (€23.80)
Address: 20 Deans Yd, London SW1P 3PA, United Kingdom
Churchill War Rooms
The Churchill War Rooms are made up of two connected museums: the Cabinet War Rooms and the Churchill Museum. The Cabinet War Rooms allow visitors to explore the huge secret underground World War 2 bunker. I recommend having a tour guide to help you better understand the labyrinth, its parts and what happened inside.
The Churchill Museum is a large room dedicated to the life of Winston Churchill. It provides information about his life from his early years until his death in 1965, with a focus on his long political career.
Opening hours: Every day from 9.30am to 6pm
Price: £23.00 (27.58 euros)
Address: Clive Steps, King Charles St, London SW1A 2AQ, UK
St. James's Park
We now recommend walking through St. James' Park towards Buckingham Palace for some greenery. The park is one of London 's finest parks and is known for its famous resident pelicans. There is a café located within the park should you need a break for tea, coffee or a light lunch.
Opening times: Daily 05:00am to 00:00
Buckingham Palace
Buckingham Palace is the most famous palace in the United Kingdom and serves as the main London residence for the reigning sovereign of the United Kingdom.
The royal palace dates back to 1703 and was originally built as a home for the Duke of Buckingham, but was later acquired by King George III. Queen Victoria was the first monarch to officially reside in the palace.
If you wish to see the Changing of the Guard ceremony, you should skip the morning visit to Westminster Abbey or the Churchill War Rooms and arrive at Buckingham Palace before 11am - it's your choice!
The Queen's Changing of the Guard ceremony takes place most days on the forecourt of Buckingham Palace at around 11am and lasts about 45 minutes.
Opening times: 21 July - 31 August: Open daily 9:30am - 5:15pm
Price: Buckingham Palace: Adults: £25 (€29.80)
Address: The Mall, London SW1A 1AA
Piccadilly Circus
Now I recommend you head to Piccadilly Circus en route to Trafalgar Square. Piccadilly Circus has no clowns, but it is a famous circular road junction known for its neon and advertising signs.
Here you'll find the legendary Shaftesbury Memorial Fountain.
Trafalgar Square
Trafalgar Square is one of London' s most popular public squares and is home to Nelson's Column (a monument to Admiral Horatio Nelson) and London's famous stone lion statues.
The square also has street performers and contemporary art to enjoy and take a break.
Whitehall
Now I recommend walking down Whitehall, which is the street that runs south from Trafalgar Square towards Parliament Square.
Whitehall is named after the Palace of Whitehall, a large medieval royal palace complex that remained here until it was destroyed by fire in 1698.
At one time it was the largest palace in the world with over 1,500 rooms!
As you continue your walk, you will end up back in Parliament Square, where you started your day.
Westminster Bridge
Now I recommend walking across Parliament Square towards Westminster Bridge.
This bridge dates back to 1862, and from here you will have a fantastic view of the Houses of Parliament and the River Thames. You can then take a stroll along the Thames, or even take a dinner cruise on the River Thames.
Day 2: City of London
For the second day I recommend exploring the City of London. The City of London is another "city within a city". It is home to much of the city's financial and banking services, and is also the oldest part of the city. Tower of London
Tower of London
The Tower of London was first built by William the Conqueror in 1078 as a royal castle and defence tower. Then, over the centuries, it served many purposes, including a fortress, a prison and an armoury.
The Tower of London is definitely one of the most popular attractions and one of the best monuments in London, so I recommend you to be there close to opening time.
If you have a London Pass you don't need to buy tickets for the Tower of London
Opening hours: Tuesday to Saturday: 9 am to 5:30 pm. Sunday and Monday: 10am to 5:30pm.
Price: Adults: £24.70 (€29.40)
Address: London EC3N 4AB, United Kingdom
Sky Garden
If you like beautiful views, I recommend a stop at Sky Garden, London's highest public garden.
Although Sky Garden is technically a public garden and can be visited for free, I recommend booking a space in advance, as it is often fully booked, and it is not always possible to get the best views without an appointment.
You can also walk to St. Paul's Cathedral**(about 15 minutes walk**) or take the London Underground from The Monument to St. Paul's Cathedral stop.
Opening hours: Monday to Wednesday (10:00 to 23:30). Thursday ( 10:00 to 00:00). Friday (09:00 to 02:00). Saturday (08:30 to 02:00).Sunday (08:30 to 23:00)
Address: 1 SKY GARDEN WALK, London EC3M 8AF, United Kingdom
St Paul's Cathedral
St Paul's Cathedral dates back to 1697 after the previous cathedral was badly destroyed by the Great Fire of London in 1666.
The cathedral's dome is a recognisable feature of the London skyline and the church has long been seen as a symbol of the spirit of the British people, especially during the Second World War.
The church can be visited and admission to St Paul's Cathedral includes a self-guided tour. Guided tours are often given throughout the day by church staff.
Opening times: Monday to Saturday: 8:30am to 4:30pm
Price: £20 (€23.80)
Address: St. Paul's Churchyard, London EC4M 8AD, United Kingdom
Shakespeare Globe
Now I recommend you head across the Millennium Bridge, a steel pedestrian suspension bridgein order to see Shakespeare's Globe.
The reconstruction of The Globe was the dream project of American actor and director Sam Wanamaker. If you want to see inside the theatre, you can visit the museum exhibition and understand how it was built.
Hours: Daily 9am-5pm
Price: Adults: £13.50 (€16.10)
Address: 21 New Globe Walk, London SE1 9DT, UK
Borough Market
Borough Market is the best known and one of the oldest markets in the UK, believed to have been in operation since 1014!
Today, the market is full of fresh produce, fresh meat and fish, baked goods, cheeses, flowers, wines, spices and other foods. There are also cafes, demonstration kitchens and restaurants that are part of the market, as well as many food stalls selling ready-to-eat food, including sandwiches and all kinds of street food. This is a great place for a good meal!
The market is normally open from 10am to 5pm and is closed most Sundays throughout the year.
Opening hours: Monday to Thursday ( 10:00 to 17:00). Friday ( 10:00 to 18:00). Saturday ( 08:00 to 17:00). Sunday ( 10:00 to 14:00).
Address: 8 Southwark St, London SE1 1TL, United Kingdom
The Shard
The Shard is a modern pyramid-shaped skyscraper that houses several restaurants, a hotel, offices, shops and a viewing gallery. It was completed in 2012 and is now the tallest building in Western Europe at 309 metres tall and 87 storeys high.
The views from the Shard are free for those with a London Pass, but not so cheap for those without a London Pass, so I recommend you check out theticket prices for The Shard.
Another way to enjoy the views is to head to the GŎNG Bar on the 21st floor, and while it's not as high as the observation deck, it still offers panoramic views of the city for the price of a cocktail. This is a great place to enjoy a drink before or after dinner.
Opening hours: Thursday - Saturday: 10 am to 10 pm (access until 8:30 pm). Sunday - Wednesday: 10 am to 7 pm (access until 5:30 pm).
Price: Adults: £32 (€38.10)
Address: 32 London Bridge St, London SE1 9SG, United Kingdom
Day 3: Kensington
For your last day, I suggest exploring a neighbourhood like Kensington in the morning and then head to Windsor Castle in the afternoon.
Kensington Palace
Kensington Palace is a grand 17th century house that was first used as a royal residence by King William II and Queen Mary II.
Despite being a working royal palace, visitors can visit many of the palace's rooms throughout the year. There is much to see here and you can easily spend several hours wandering through the maze of rooms.
I also recommend visiting the palace on a weekday rather than a weekend. There is a café here that serves meals and refreshments, and also a garden that is worth exploring if you have time and the weather is fine.
Opening hours: March to October: 10am to 6pm. November to February: 10am to 4pm.
Price: Adults: £17.50 (€20.80)
Address: Kensington Gardens, London W8 4PX, United Kingdom
Kensington Gardens
After visiting the palace, I recommend spending some time exploring the surrounding area of Kensington Gardens. It is a beautiful green space that is highly recommended for a stroll.
Probably the most striking monument in the park is the Albert Memorial, a giant memorial to Prince Albert who died of typhoid fever in 1861, leaving his wife, Queen Victoria, badly affected.
Opening hours: Every day from 6am until sunset.
Afternoon Tea at Kensington
The tradition of afternoon tea originated in the aristocratic houses of England in the 19th century, and there is no better place to have afternoon tea than in London.
You'll be spoilt for choice in London, as there are thousands of places serving tea, from casual coffee shops where you can get a cuppa and a scone to luxury hotels offering an incredible tea experience.
Victoria & Albert Museum
The Victoria & Albert Museum, often referred to as the V&A, is one of the world's leading art and design museums. The museum's collection is extensive and items range from Chinese embroidery to paintings by John Constable.
Admission to see the permanent collection at the V&A is free. Some temporary exhibitions are also free, but there is usually a fee to enter the main exhibitions, unless you have a London Pass.
Hours: Every day from 10:00 to 17:30
Address: Cromwell Rd, London SW7 2RL, UK
Last Night in the West End
What better way to end your London adventure than by returning to the heart of London, to the core of where it all began and enjoy the iconic atmosphere of the West End.
The West End is one of the world's most renowned venues, along with New York City's Broadway, for professional theatre. Over 30 theatres can be found in the West End offering a wide variety of musicals and plays. But if theatre and musicals aren't your thing, there are a number of nightly performances in London every day, from rock concerts to opera, films and comedy shows.
London also has a great nightlife with hundreds of bars, pubs, discos and clubs. No matter what your taste, you're sure to find something interesting!