Things to do in London in 2 days
London is a city full of monuments, parks, foodie hotspots and amazing places to be. Two days is not enough time for London, but enough to fall in love with this famous city.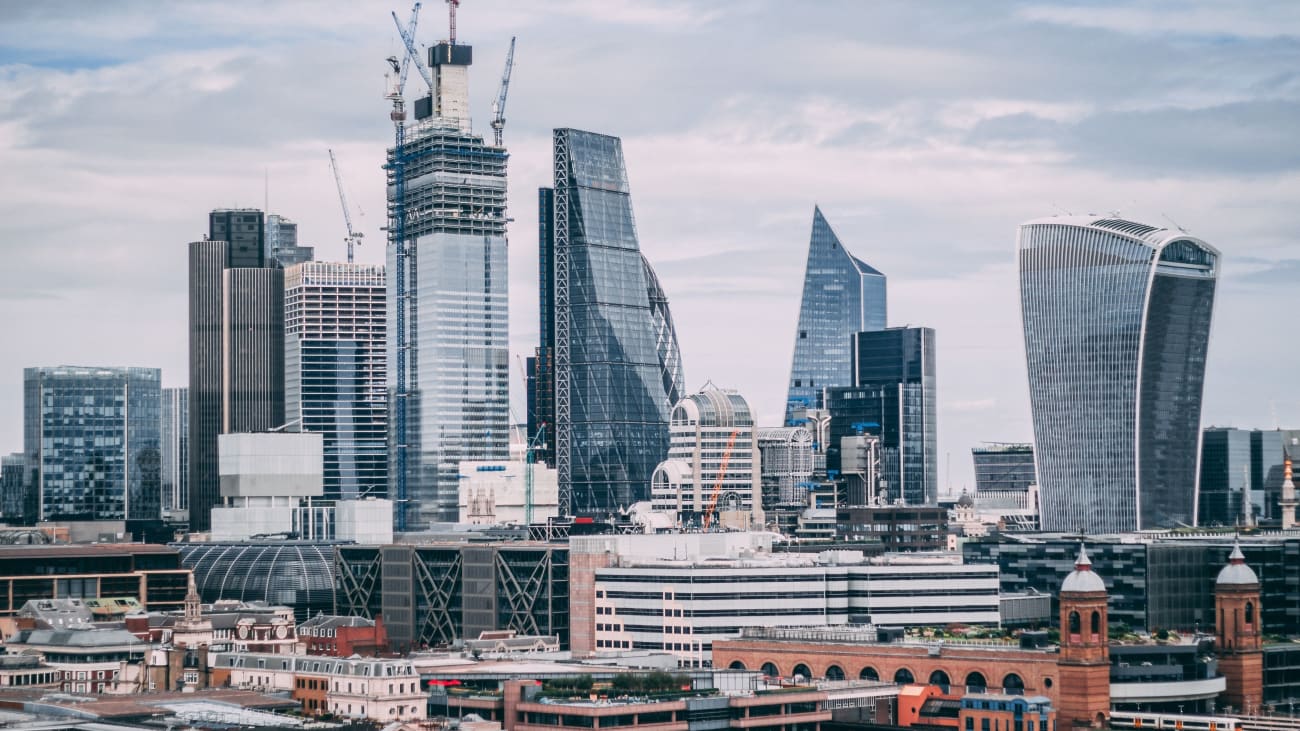 I've put together a list of things to do in London during your two day stay , so be prepared! With 2 days in London, you'll only be able to see the highlights. Please note that this itinerary is designed to help you see most of London's iconic sights. Be **prepared for a busy couple of days of sightseeing!**I would recommend starting your days early so that you can make the most of your time in London. I hope this itinerary provides you with some structure and all the information you need to visit the iconic landmarks, popular buildings and amazing areas I've left you with below .
Day 1 - Buckingham Palace, Westminster Abbey, London Eye and Central London
On the first day we will try to see the city's most iconic landmarks in order to get a more generic view of what the city is like.
Buckingham Palace
It seems fitting to start your 2 days in London at the Queen's official residence, originally known as Buckingham House. This building actually almost became the British Museum in the 17th century. During the 19th and 20th centuries, it has grown and now has 775 rooms and the largest private garden in London.
Everything about this palace is as ostentatious as you'd expect, from the outside to the inside. Even the pathway leading into the palace is no waste, all red to simulate a giant red carpet.
Opening times: 21 July - 31 August: Open daily, 9:30am - 5:15pm
Price: Buckingham Palace: Adults: £25 (€29.80)
Address: The Mall, London SW1A 1AA
Changing of the Guard
The Changing of the Guard in London is a changing of the guard ceremony performed by the Royal Guard. It is a parade that takes place in the mornings and is one of London's most famous and important tourist attractions.
If you want to see the Changing of the Guard in London, you should check the times and days for this, as it only happens on certain days. I would also recommend you to check the Changing of the Guard website for the best places to watch this ceremony, as it takes place in a few precise locations.
Westminster Abbey
One of four UNESCO World Heritage Sites in London, Westminster Abbey is a must-see during your visit to London. This London icon has over 1000 years of history and thereis much to see inside Westminster Abbey. The interior of this Gothic-style church is perhaps even more spectacular than the exterior. If you have a London Pass, one of London's best tourist cards, entry to Westminster Abbey is included. In any case, it is advisable to keep up to date with the Westminster Abbey opening hours and Westminster Abbey prices tovisit the Abbey in case there are any changes.
Opening times: Monday - Sunday 9:30 am to 3:30 pm
Price: Adults: £20 (€23.80)
Address: 20 Deans Yd, London SW1P 3PA, United Kingdom
Houses of Parliament and Big Ben
Once you have seen Westminster Abbey, continue along Parliament Square to the Houses of Parliament and Big Ben. No landmark is as representative of London as the Houses of Parliament and Big Ben.
The Houses of Parliament, or also known as the Palace of Westminster, is the most important meeting place of the British government. The palace was rebuilt between 1840 and 1870, and you can see it in the foreground sitting on the banks of the River Thames.
Do you want to visit the inside of these monuments? While tours of Big Ben are reserved exclusively for UK residents, visits to the Houses of Parliament are offered through theofficial website.
Opening times: Monday: 1:15 pm to 5:30 pm. Tuesday to Friday: 9:15 am to 4:30 pm
Price: Adults: between £25 (€29.70) and £28 (€33.30)
Address: London SW1A 0AA, United Kingdom
London Eye
Your next stop will be to see the views from the London Eye. From the Houses of Parliament, cross Westminster Bridge to the Southbank. From there you will have two excellent views: one towards the Houses of Parliament and Big Ben, and the other towards the London Eye. Personally, I recommend you to admire it from the outside saving money, but above all time as there is usually a long queue. However, if the London Eye is on your list of things to do in London, then I recommend booking tickets for the London Eye in advance.
Opening times: January - March: 11 am - 6 pm. April and May: opening times vary depending on the day
Price: Adults: £27 (€32.10)
Address: Riverside Building, County Hall, London SE1 7PB, United Kingdom
Trafalgar Square
From Southbank, continue along Hungerford Bridge towards Trafalgar Square. Take a break to enjoy the views from the bridge back towards the London Eye and the Houses of Parliament.
Trafalgar Square is a public square surrounded by some of London's main attractions, including museums, galleries, historic buildings, statues and monuments. To this day it is still a venue for public events.
National Gallery
Art lovers can visit the National Gallery, home to more than 2,300 works of art. Admission is free (excluding special exhibitions). However, if art is not something you appreciate so much, I recommend skipping this plan so as not to consume more time.
Opening hours: 10:00 am to 18:00 pm (daily)
Price: free
Address: Trafalgar Square, London WC2N 5DN, UK
Covent Garden
A short walk from Trafalgar Square will take you to Covent Garden, an area full of street performers. In the centre of Covent Garden, you'll find a variety of shops and restaurants - this can be a great place to hide away on a rainy day!
If you haven't had lunch yet, then Covent Garden is a great place to stop and grab a bite to eat. Take a stroll through Neal's Yard for a colourful oasis away from the hustle and bustle of the city, with plenty of food options, including excellent vegan meals.
Opening hours: 8am to 6pm (Mon-Sat)
Price: free
Address: Covent Garden London, UK
Picadilly Circus and Leicester Square
From Regent Street and a walk down Oxford Street (one of the busiest streets) you must get to Piccadilly Circus. No matter what time of day, Piccadilly Circus is always buzzing. It's London's equivalent of New York's Time Square and is a major tourist attraction.
Continue along Piccadilly Circus and, by inertia, you'll reach Leicester Square. This is where London's film premieres take place and this part of London is arguably even better at night. It is also the heart of Theatreland, so there are plenty of theatres nearby to catch a show.
While there are also plenty of food options in Leicester Square, it is not the most recommended place to eat due to the high prices.
Soho
Soho is the last stop on this 2-day London itinerary. This area is very popular with locals and tourists alike. It is definitely the perfect place to end the day with a variety of entertainment, food and nightlife options.
You will find many excellent restaurants along Wardour Street and the surrounding area. You can try Princi if Italian food is your thing.
Then to round off the day you can enjoy a cocktail in one of the many bars or clubs in the area.
Day 2: Tower of London, Tower Bridge, Shard, Millennium Bridge and Sky Garden
To see as much of London as possible in 2 days, I would recommend starting early again. The second day of your itinerary will start at the Tower of London, which opens at 9am Tuesday to Saturday (and from 10am Sunday to Monday), and end at the Sky Garden.
Tower of London
Dating back to the 1070s as an imposing river fortress, this iconic historic site has served many purposes throughout its existence as a fortress, prison, royal mint and even a zoo and, today, a tourist attraction.
If you're not interested in going inside, at least walk around its perimeter, from where you can get excellent views and a sense of the scale of the tower. Entry to the Tower of London is included in the London Pass. If you don't have this tourist card, I recommend you check the prices for access to the Tower.
Opening hours: Tuesday to Saturday: 9 am to 5:30 pm. Sunday and Monday: 10 am to 5:30 pm.
Price: Adults: £24.70 (€29.40)
Address: London EC3N 4AB, United Kingdom
Tower Bridge
Once you've seen the Crown Jewels, head to Tower Bridge, one of London's landmarks. The bridge opens quite regularly to allow tall ships to pass. It's an impressive sight, so it's worth checking the Tower Bridge website to see if it's scheduled to open during your 2 days in London.
Entry costs £9.80 (€11.66) , and with this you can experience walking along the high level walkway and, if you're brave enough, on the glass walkway suspended over the bridge . What a thrill!
Opening times: April - September: 10am to 6pm October - March: 9:30am to 5:30pm
Price: Adults: £9.80 (€11.70)
Address: Tower Bridge Rd, London SE1 2UP, United Kingdom
The Shard
At 95 storeys high, London's tallest skyscraper offers breathtaking views of the city. Rising 310 m (1020 ft) above the ground, the Shard is quite simply the tallest structure in Western Europe.
For a similar free, though not quite as impressive, view, you can head to one of the bars on the 31st or 32nd floors. All of the Shard's bars and restaurants feature floor-to-ceiling windows and breathtaking views. It's entirely possible to look around and come back down without buying a drink.
Of course, if you want to double the experience, stop by the Ting restaurant at The Shard, which serves one of the best afternoon teas and, along with the spectacular views of the city, will add days to your life. There are also several places to eat near The Shard.
Opening hours: Thursday - Saturday: 10 am to 10 pm (access until 8:30 pm). Sunday - Wednesday: 10 am to 7 pm (access until 5:30 pm).
Price: Adults: £32 (€38.10)
Address: 32 London Bridge St, London SE1 9SG, United Kingdom
Golden Hide
Your route on this 2-day London itinerary will take you past the Golden Hinde. This is a full-scale reconstruction of the first English ship to circumnavigate the world, captained by Sir Francis Drake.
You can also get on board with your London Pass. It is an impressive structure and well worth a look.
Opening times: Tuesday to Sunday 10am to 5pm
Price: Adult admission: £7.95 (9.50 euros)
Address: St Mary Overie's Dock, Cathedral St, London SE1 9DE, United Kingdom
Borough Market
You should be hungry enough by now! Stop by Borough Market, one of the best places for street food in London. Here you'll find a tempting variety of global foods.
The delicious aromas will instantly permeate your senses and if you're not hungry, just wait until you stop by! The market is usually open every day except Sundays. Check the Borough Market website for current opening times.
Opening times: Monday to Thursday ( 10:00 to 17:00). Friday ( 10:00 to 18:00). Saturday ( 08:00 to 17:00). Sunday ( 10:00 to 14:00).
Price: Free
Address: 8 Southwark St, London SE1 1TL, United Kingdom
Shakespeare's Globe
As you continue your walk along the south bank of the river, you will inevitably come across Shakespeare's Globe. This world-renowned outdoor performing arts centre is a reconstruction of the Globe Theatre, for which William Shakespeare wrote his greatest plays.
For fans of Shakespeare or theatre, then it is well worth a visit. Also included in the London Pass, tickets cost £17 (€20.23), and can also be booked online via Shakespeare's Globe website.
Opening times: Daily 9am-5pm
Price: Adults: £13.50 (€16.10)
Address: 21 New Globe Walk, London SE1 9DT, United Kingdom
Tate Modern
Another 5 minutes walk and you will arrive at the Tate Modern. As with most museums and art galleries in London, admission to Tate Modern is free. This art gallery houses the largest collection of modern art in the UK.
I recommend you check opening times and any special exhibitions on the Tate Modern website.
Opening hours: Sunday to Thursday, 10.00 to 18.00 Friday and Saturday, 10.00 to 22.00
Price: Free
Address: Bankside, London SE1 9TG
Millennium Bridge
Opened in 2000, the Millennium Bridge was the first bridge to be built over the River Thames in 100 years. This impressive steel suspension footbridge connects the Tate Modern and Shakespeare's Globe on the south bank of the Thames with St Pauls in the north. A spectacle of historical monuments!
Look carefully as you walk across the bridge and you may find one of London's gems in full view! That's because there are little hidden pieces of art painted in chewing gum and designed by artist Ben Wilson.
For all you Harry Potter fans, you may recognise the Millennium Bridge from the opening scene of Harry Potter and the Half-Blood Prince. This is one of the many places to enjoy Harry Potter in London. If you also like Harry Potter I recommend you take a tour related to Harry Potter and his films.
Opening times: The bridge is open 24 hours a day, seven days a week.
Price: free
Address: Thames Embankment, London, United Kingdom
Sky Garden
Our last stop for this guide to London in 2 days is Sky Garden - one of the best things about Sky Garden is that it's free!
The themed gardens are divided into three levels. Here you'll discover a prehistoric forest made up of fig trees and tree ferns, as well as flowering plants from the Mediterranean and South Africa.
Sky Garden also has observation decks, two restaurants, a bar and an outdoor terrace, so say goodbye to London with a proper dinner!
Opening times: Monday to Wednesday ( 10:00 to 23:30). Thursday ( 10:00 to 00:00). Friday (09:00 to 02:00). Saturday (08:30 to 02:00).Sunday (08:30 to 23:00)
Price: Free
Address: 1 SKY GARDEN WALK, London EC3M 8AF, United Kingdom