How to get from Dubai to Abu Dhabi
If during your trip to Dubai you don't want to miss the opportunity to visit neighbouring Abu Dhabi, here's how you can organise your journey and which means of transport is most suitable for you.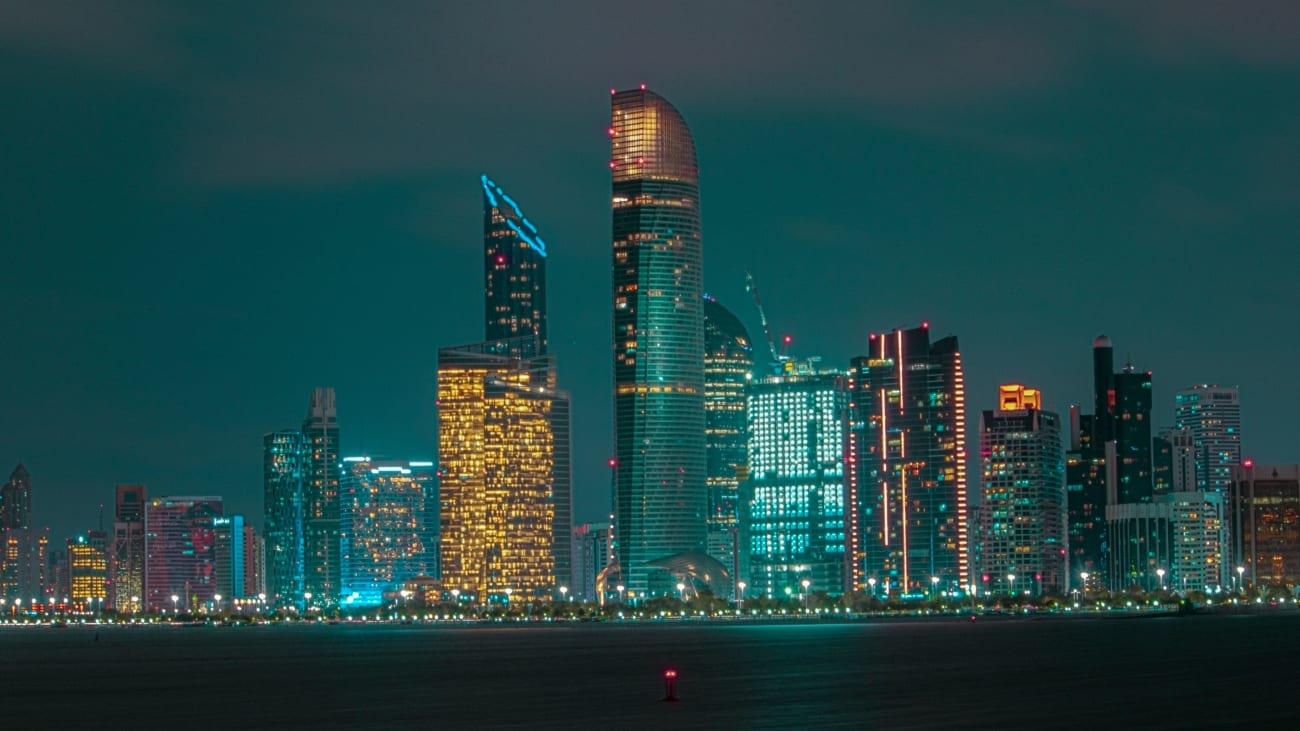 Only 150 km separate Dubai and Abu Dhabi, the two most important, extraordinary and essential cities in the United Arab Emirates. If you're in Dubai and you've got the urge to plan a visit to Abu Dhabi and its thousand charms, I'll tell you which of all the transport options is the most suitable for you.
Car, tour, bus... Each one has its pros and cons in terms of price, comfort and speed, but don't worry because by the time you've finished reading this article you'll have a clearer choice.
The best way to get there: an organised tour
On your trip to Dubai, be sure to book an organised tour to Abu Dhabi. It's the most convenient way to get around and see the city, and can be booked in advance online, so you can avoid the hassle of running out of space. Just be at the pick-up point and then enjoy Abu Dhabi and its major tourist attractions.
What are the organised tours?
As I've listed above, there are various options for excursions to Abu Dhabi from Dubai depending on your preferences, but all of them include return transfers, a professional guide and mineral water.
Then, to suit all travellers, there are some that also include entrance fees to some of the following attractions: Sheikh Zayed Mosque, Qasr al Watan Palace, Louvre Museum or Etihad Towers.
You can also opt for a tour that includes lunch at a restaurant inside Yas Mall and a visit to Heritage Village, or even a themed tour such as a trip to Ferrari World theme park.
What you'll see on organised tours
After arriving in Abu Dhabi is when the good stuff starts: a very complete, entertaining and full of culture visit to enjoy the city. Although, as we have already seen, there are different types of organised tours depending on what you want to visit in more detail, they all coincide in visiting places that make you travel through all the cultural richness of the city. What can you expect from this visit? A little bit of everything, because Abu Dhabi is a city that mixes the best of tradition and luxury.
Sheikh Zayed Mosque: A must-see, possibly the first stop on the tour. This mosque can hold up to 30,000 people, making it one of the largest (and most beautiful) mosques in the world. Its marble sculptures will leave you open-mouthed, you'll see!
Qasr al Watan Palace: Also known as the presidential palace of the UAE.
Ferrari World: Another attraction in the city that you can't miss, especially if you are a speed and Formula 1 lover, although I recommend that in order to visit in time you consider booking an excursion to Ferrari World with admission included.
Saadiyat Island: If you are more of a museum person, even if you can't visit them yet because they are under construction, you will enjoy this stop, where in a few years there will be a Louvre and a Guggenheim museum and you will be able to say that you were there while they were building it!
Souk: To get away from the more luxurious and western part of Abu Dhabi, you'll appreciate a stroll through the souk before the tour ends. You'll be able to see the work of its artisans up close, but you won't escape the hustle and bustle, but it will be different and will help you immerse yourself in the more traditional life of the city.
Etihad Towers: a set of five skyscrapers that have been used as film sets and now house offices and hotels.
Louvre Museum: The most visited museum in the Arab world, its permanent collection includes such popular works as Gauguin's Children Fighting, Ingres' Don Pedro de Toledo Kisses the Sword of Henry IV and 8,000-year-old sculptures discovered in Jordan.
Dubai Heritage Village: An open-air museum that shows the daily life of the country before the discovery of oil. I recommend that you look at the old houses and handicrafts and watch the potters and weavers go about their daily lives.
Getting from Dubai to Abu Dhabi by bus
If you've decided to go on your own from Dubai to Abu Dhabi, one of the first options that comes to mind is probably to take a bus. Well, I have to admit that it is indeed a comfortable option, fast (in about two hours you arrive in Abu Dhabi) and that, within it, there are many secondary alternatives depending on the type of bus you want to take.
What do I mean by this? I've already told you, and I'm sure you've seen it too, that Dubai and Abu Dhabi are two very cosmopolitan cities and very well connected, so you can choose between traditional buses or a shuttle bus from the airport, which can even be free. I'll tell you how!
Free shuttle bus
If you're travelling to Dubai with Emirates Airlines, you're in luck, because the airline offers its travellers six buses a day to get from Dubai to Abu Dhabi easily and free of charge.
What's the big disadvantage? The bus picks you up at Dubai Airport Terminal 3, so you will have to transfer from Dubai Airport. It then drops you off in front of the airline's offices in Abu Dhabi, which are also not in the city centre, so you will have to take a taxi or another bus to get to the pick-up and drop-off points.
Price: free (if you're an Emirates traveller).
Travel time: about 2 hours.
Recommended if: You want to travel for free and don't mind having to travel to the pick-up points.
Shuttle bus
If you're looking for a cheap and accessible option for getting from Dubai to Abu Dhabi, have you considered taking one of the two traditional buses that connect the two cities? You can take either the E100 or the E101, whose timetables can be found on the official website, although they operate from 5am to 1am.
Which line is best for you? My advice is to look where you are walking away from to see if you are closer to Al Ghubaiba station (E100) or Ibn Battuta (E101). Either way, both stations have metro stops, so it's easy to get to them.
The fare is about 25 dirhams (about €5) and both buses will drop you off at Abu Dhabi Central Station.
This is a great option if you don't have fixed plans for when you're going to and from Abu Dhabi, as you don't need to book a ticket. In the event that the bus you wanted to catch is full, you will have to wait at most 40 minutes for the next bus. On the plus side, all buses are air-conditioned and have power sockets in case you need to charge a device.
Price: approximately 5 euros (one way).
Journey time: about 2 hours.
Recommended if: you are looking for a good value for money alternative.
Rent a car from Dubai to Abu Dhabi
If you haven't thought about the option of hiring a car to get from one city to the other, here are a couple of reasons to consider it.
For one thing, by hiring a car you can then move around Abu Dhabi more freely, which is a huge city that is easier to get around if you have a car.
On the other hand, going by rental car allows you to leave and return at the time you want without having to worry about anything or anyone else. However, there are other aspects that make renting a car a bit more tedious.
What do I need to rent a car and drive around Abu Dhabi?
For starters, you need to make sure you have an International Driving Licence (IDL). Is it really necessary? If you're asking yourself this question, it's because you've read somewhere that a national driving licence from some countries, such as Spain, is sufficient, but you should know that insurance, which is something I recommend you take out when you hire a car, won't cover you unless you have an IDL.
How much does it cost to rent a car in Abu Dhabi?
If you decide to rent a car, I recommend you compare prices and book in advance to avoid long waits at the rental companies' offices. If you finally decide to rent a car once you're in Dubai, the easiest way is to do it at the airport, where you'll have several options and prices.
Generally speaking, a one-day rental is about €30, to which you have to add petrol (which is cheap) and tolls (which aren't many, but you can check on this official website).
What to expect from driving in Abu Dhabi
As for what it's like to drive between Dubai and Abu Dhabi, you'll be as surprised as I was by the good condition of the roads and also by the fact that other drivers go very fast. Be careful not to imitate them because there are many speed cameras on the road and you don't want to come back from your trip with a fine in your suitcase. Parking is usually no problem, as there are plenty of free car parks at tourist attractions and shopping centres.
Price: approximately 30 euros (one day).
Travel time: about 1 hour and 30 minutes.
Recommended if: you want to get around the city by car and not have to worry about timetables.
Getting from Dubai to Abu Dhabi by taxi
Although the convenience of being picked up from your accommodation and taken to the point of your choice is something to consider, taxis are the most expensive option for getting from Dubai to Abu Dhabi, with a city-to-city journey costing around 70 Euros (one way).
If you want to go to Abu Dhabi for more than a day and therefore have luggage, a taxi could be an interesting option, as they will let you take suitcases (paying extra per item). Booking a taxi is quick and easy via the official apps that you can download on both Android and iPhone, or if you're on the street, simply flag one down (they're silver and have a yellow identification sign).
Price: approximately 70 euros (one way).
Journey time: about 1 hour and 30 minutes.
Recommended if: you are travelling with luggage and want a vehicle to pick you up and take you to specific points.
By plane: not a recommended option for getting to Abu Dhabi from Dubai
We often think of the plane as a quick option, but for the Dubai-Abu Dhabi journey it is not, as it takes more than 4 hours (plus waiting time at the airport) and is very expensive (more than 300€).
Price: around €300.
Travel time: about 4 hours.
Recommended if: no other option is available.
We compare all options for getting from Dubai to Abu Dhabi
Choosing between Dubai and Abu Dhabi can be difficult. They're different cities, but they're so close to each other that you'd be missing out on an amazing visit if you don't go to Abu Dhabi from Dubai at some point during your trip. So once you've completed your list of what to see and do in Dubai, don't hesitate.
Below, we compare all the options for getting from Dubai to Abu Dhabi at a glance.
Excursion
From 72 euros
Duration: From 5 to 10 hours depending on the excursion.
Advantage: Professional guide and transfer included
Disadvantage: none
Shuttle bus
Price: free of charge (only for Emirates travellers)
Duration: approx. 2 hours
Advantage: free of charge
Disadvantage: You have to travel to the pick-up points indicated by the company.
Traditional bus
Price: approximately 5€ (one way)
Duration: approximately 2 hours
Advantage: value for money
Disadvantage: although centrally located, there are only 3 stops (2 in Dubai and 1 in Abu Dhabi) and you have to adapt to the timetable.
Car rental
Price: around 30€ (one day)
Duration: 1h 30 min
Advantage: move around at your own pace
Disadvantage: petrol and tolls have to be added to the final price of the trip.
Taxi
Price: around 70 € (one way)
Duration: about 1h 30 min
Advantage: you choose the pick up and drop off points
Disadvantage: very high price
Plane
Price: approximately 300€.
Duration: more than 4 hours (not including waiting time)
Advantage: can be an option if you can't find any other means of transport
Disadvantage: price and duration