Best Tapas Tours in Granada
Ready to discover the best tapas in Granada? Here I tell you in detail the most relevant aspects linked to this activity with everything you need to know about the alternatives available.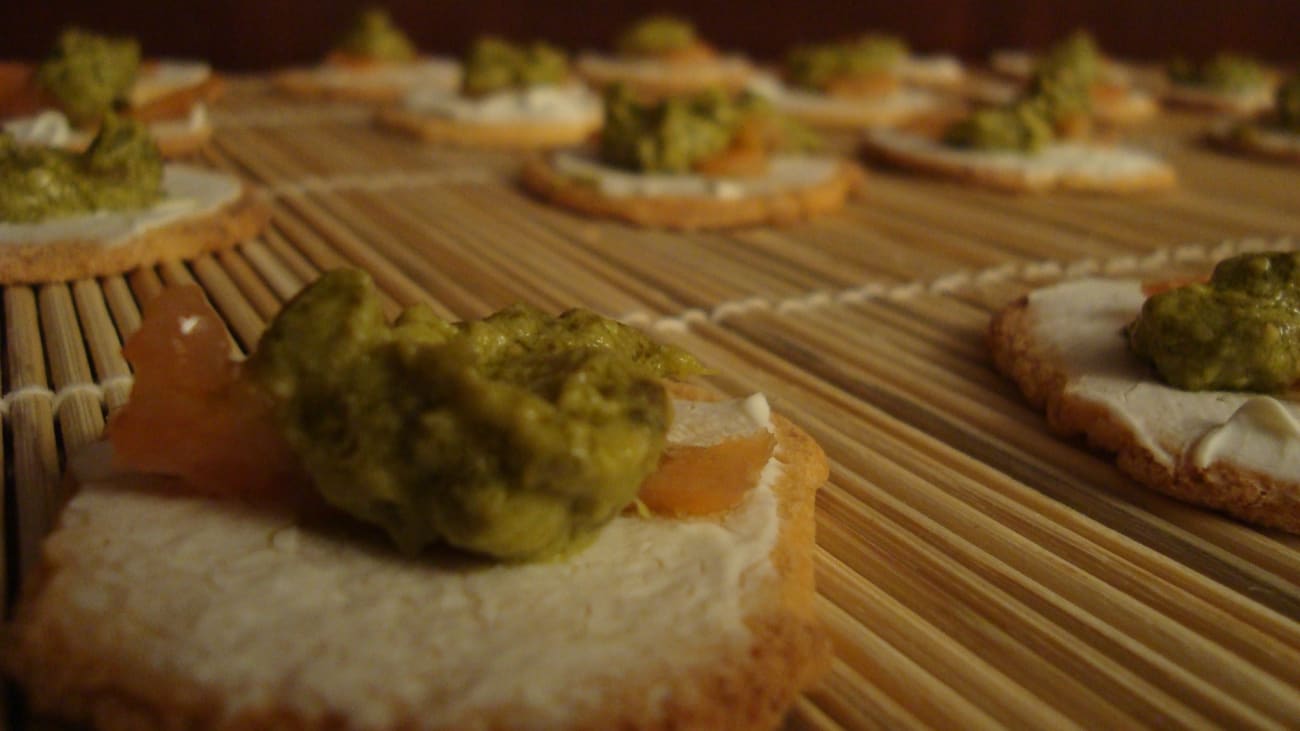 Granada is an amazing city with hundreds of activities and places to see and enjoy; among the most fun, interesting and delicious is a tapas tour to enjoy the culinary speciality of Spain.
But... Today I will tell you in detail the types of tours you can find in the city so you can choose the most suitable experience for you depending on key factors such as your budget, the type of experience you want to live and if you would like to combine the tour with some other activity.
1. Traditional tapas bar tour of Granada.
A tour of tapas bars in Granada is a typical Granada experience that every traveller should always do when visiting the city.
This type of experience takes place both at lunch and dinner time, so it is easy to include it in short tours in the city, such as 2 days in Granada or even less.
What do these tours include?
As for the tapas tasting and bar tour included in the experience, be aware that this may change slightly depending on the company you hire. Generally speaking you can expect to visit 2 to 3 different bars, and try at least 2 different tapas with a drink included in each one.
However, the greatest value of this type of experience is undoubtedly the accompaniment of a local foodie guide who takes the group of travellers through some of the local tapas bars which are not always the most touristy bars.
The guide will be on hand to guide and accompany the group, putting his or her knowledge at your disposal and offering personalised recommendations based on your tastes or desire to experiment. If you have any food allergies or restrictions it is advisable to let the company you choose for your tour know in advance.
Most of the guides in Granada are fluent in several languages, with English and Spanish predominating. It is an experience highly valued by travellers touring the city, so I recommend booking in advance if you are visiting the city during peak periods such as spring or summer in Granada.
Useful information
Price: This type of experience is available from approximately €55 per traveller.
Duration of tour: You will need to book between 2 and 3 hours to complete the tour.
Recommended if... You're looking for the basic Granada tapas tour experience and want to enjoy the local food without spending too much money on your trip; also ideal if you want to meet new people on your trip and share an enjoyable experience.
2. Private tapas tour in Granada without tasting menu.
The private tour without tasting menu is quite interesting for those who want to go at their own pace and/or visit the city of Granada as a family. Not only will you be able to take your time to enjoy certain experiences, but you will also be able to adapt the dietary requirements of each member to their particular needs or tastes.
What do these tours include?
Normally, a local foodie guide will pick you up from your hotel in the city centre to take you on a tour and sample some of the best local tapas. The experience has been rated as one of the best excursions to do in Granada.
Please note that lunch is not included, the cost of which is up to each participant; however for the price you pay, you can join several people in private groups with a maximum of 6 to 8 participants depending on the company you hire.
Generally, this type of experience is offered at different times: at midday for lunch (around 1 p.m.) or at sunset (around 8 p.m.).
Both the time of the experience and the format make it a great alternative if you are going to Granada with children, as paying for an individual quota of drinks and food is not worth it for the young members of the family.
Useful information
Price: Available from €80, the price is for the accompanying guide's fee without food.
Duration of tour: The traditional tapas experience usually takes approximately 3 hours.
Recommended if... You are going to the city in a group of friends and family; the accompanying guide is an added value that will make the bar crawl experience much more fun and interesting.
3. Private tapas tour of Granada with tasting menu.
An experience designed to enjoy a tour of some of the best tapas bars in a more intimate and intimate atmosphere. It offers the advantage of being able to do the tour at your own pace, making stops at the places you consider interesting in the company of an experienced guide.
What do these tours include?
Although some of the details associated with this type of experience vary depending on the company you hire for the excursion, a private tasting tour in the city of Granada will always start with the traveller and their companions (if any) being picked up directly from their hotel.
Unlike the traditional city tour, this is a customisable tour where you can coordinate with your guide if you want to see a particular place. You can also just let yourself go as the organisers always have a programme designed to entertain visitors.
These tours usually take place at dusk, making them one of the best things to do in Granada at night. Your expert guide will take you past some famous local monuments and you'll get a taste of Granada's nightlife by visiting the city's best tapas bars.
The tapas tasting menu can include less or more dishes depending on the price you pay, but the basic packages include 3 tapas and 3 drinks in 3 different bars. If you have any dietary restrictions please let the organiser know in advance so that they can arrange a tour to accommodate this scenario.
Useful information
Price: It can vary greatly depending on the number of tastings included; the price range is between €100 and €200 approximately.
Duration of the excursion: You will need to reserve a minimum of 3 hours to carry out this experience.
Recommended if... You like to go your own way and design tailor-made experiences; with this type of tour you can plan with your guide to visit different places that may be off the beaten tourist track.
4. Tapas tour with Albaicín tour
This tour is one of the best experiences you can have on a trip to Granada, combining a tour of the Arabic quarter of Granada, the Albaicín, with a gastronomic experience of the best local food.
What do these tours include?
The tour is carried out with a small group of travellers, as the number of participants can vary between 3 and 10 people, depending on the company organising the excursion and the number of people interested.
They usually take place at the end of the day to enjoy the last rays of sunshine in strategic places in the city, such as the Mirador de San Nícolas, one of the best places to enjoy views of the Alhambra in Granada.
Some tours also include stops to admire some of the local architectural gems, such as the Cathedral of Granada and the Royal Chapel. My recommendation is to carefully read different itineraries to see which one best suits your expectations.
This type of experience usually includes the tasting menu. Although this may vary between different tour operators, most include the visit between 2 and 3 bars on each tour to enjoy a total of 3 to 4 tapas with drinks per traveller.
Keep in mind that the higher the number of tastings, the more expensive the experience tends to be.
Useful information
Price: This type of experience averages between €90 and €115 per person, approximately.
Duration of the tour: Depending on the company you hire, you will need to book between 2 and 4 hours for the tour.
Recommended if... you want to combine two of Granada's best experiences in one tour; it's especially interesting if you make short visits to the city, such as a day in Granada, and want to make the most of your exploration time.
5. Tapas tour and flamenco show in Granada
In the city of the Alhambra you will find combined tours to enjoy two iconic entertainments: traditional flamenco show and Spanish tapas tasting.
No visit to southern Spain is complete without a flamenco show experience included in the itinerary. While it is true that the flamenco shows in Seville are among the most varied in the whole community, Granada can really surprise you!
What do these excursions include?
This type of experience usually takes place at the end of the day, starting around 18h. The adventure takes place in small groups of between 3 and 10 travellers. To start the tour you will have to meet your guide and the rest of the travellers at a meeting point in the centre of Granada at a specific time.
The guide, an expert in local gastronomy and history, will take the participants through different bars to enjoy a tasting menu that can include between 3 and 6 tapas, with 3 and 4 drinks for each traveller. Generally a more extensive tasting menu implies a higher cost.
With both tapas and drinks you are presented with a selection to choose from and you can always ask your guide for personalised recommendations. Some experiences include an additional dessert.
The flamenco show in Granada includes tickets to see the performance of top local artists, the performance can be before or after the tasting depending on the company you choose for the experience.
useful information
Price: You should expect to pay between €90 and €120 per traveller, generally young people under 17 can get a reduced rate.
Duration of the tour: Depending on the company you hire, you should allow 4-5 hours for this type of tour.
Recommended if... You're looking to have a night of typical Grenadian fun and experience the best the city has to offer in one adventure; wander the streets, sample the delicious food and enjoy the local talent all in one experience.
6. Tapas and cocktail workshop in Granada
Although it is a less touristy experience, in the city of Granada you can enjoy workshops where you can learn all the secrets of the preparation of the traditional Spanish tapas.
Very much appreciated by travellers who love gastronomic tourism and want to take a little bit of Granada in their hearts.
What do these excursions include?
Although the details may vary slightly depending on the host offering the experience, this type of excursion is generally done in a small group of travellers ranging from 2 to 20 participants.
The group participates in a private cooking class on the intricate elaboration of the most famous typical tapas.
The programme usually includes the preparation of the famous Andalusian Gazpacho, croquettes and of course the Spanish omelette. Enjoyment of drinks including cocktails and Spanish wine is also included in the experience.
The activity usually takes place at the end of the day and is an ideal experience to enjoy the local culture and cuisine.
Useful information
Price: Around €90 per participant.
Duration of the excursion: You will need to reserve 3 to 4 hours for the workshop.
Recommended if... You want to take the tapas experience to the next level and learn from a real Spaniard how to prepare this delicious snack. The experience is great fun! And very much in demand by tourists visiting the city for several days, for example 4 days in Granada or more.
Why is it advisable to take a guided tapas tour in Granada?
Simply put, a guided tour is the easiest and most hassle-free way to get to know the city and have a new experience, be it gastronomic or of any other nature.
When you book a tapas tour you hire the services of an expert local guide whose knowledge will make your experience of touring Granada even more memorable, not to mention the opportunity to ask for personalised advice on good places to eat or interesting places to visit off the beaten tourist track. There are only beautiful memories to be made from such an experience, I assure you!
Tapas culture in Granada... Enjoy like the locals!
If you are going on a tapas tour in Granada it is good to know that this beautiful city is famous not only for its stunning architecture, but also for the generosity of its traditional food establishments.
In Granada's tapas bars it is common practice to offer diners a free tapa as an accompaniment to their drink. As a general rule, the complimentary dish is a surprise for the customer, and typical tapas from Granada are usually offered, which are simple but equally delicious.
This generosity has gone from being a local tradition to becoming a cultural and tourist attraction that more and more travellers are joining every day, so if you're travelling to the city with friends for a few days of fun, don't hesitate for a second!
However, due to the simplicity of the dishes, guided tours are still a great value idea, especially recommended for the most demanding palates.