How to Get to Sierra Nevada from Granada
The route to Sierra Nevada is one of the busiest from the city of Granada and in this post I will tell you which are the best ways to cover this route.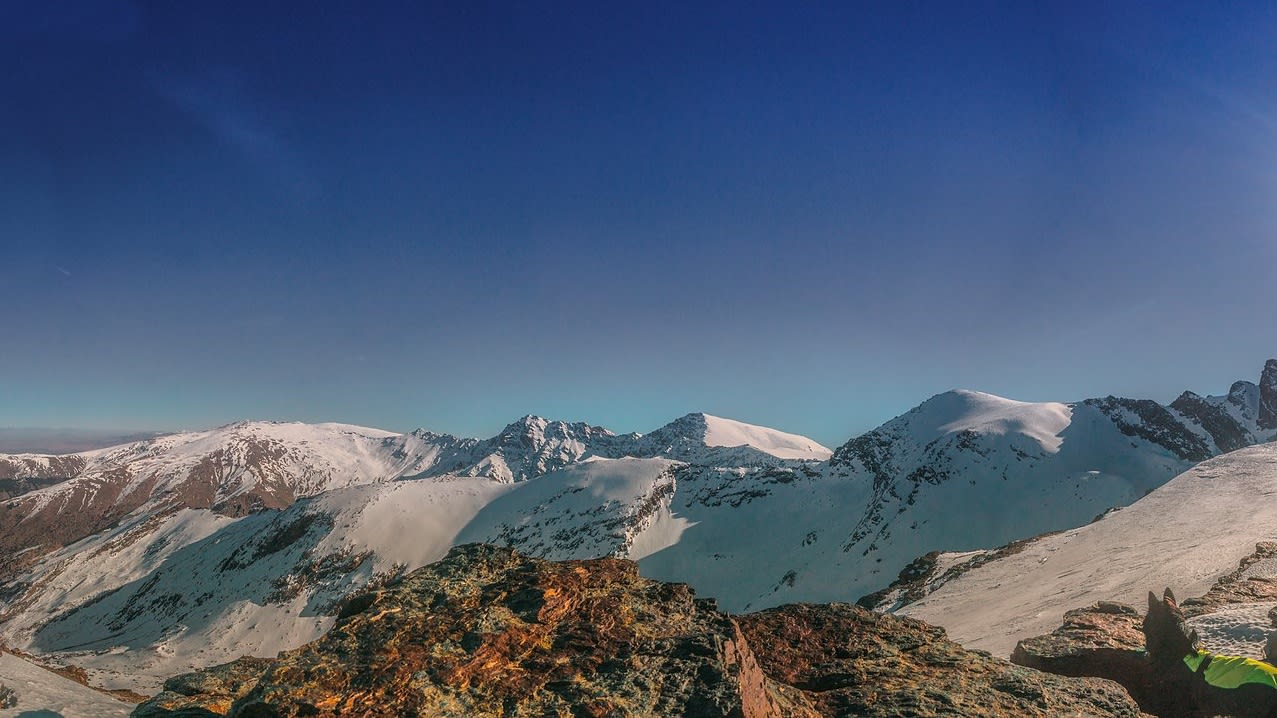 Sierra Nevada is a paradise in winter for skiers and the rest of the year for mountain and hiking lovers. These qualities make it one of the most recommended excursions from the city and definitely one of the essential plans.
A great advantage is that the village of Sierra Nevada is only 40 kilometres from the city. It is a short distance, but as it is deep in the mountains, it is not entirely accessible by some means of transport.
Choose the best option, an organised excursion
There are always organised trips to these types of places that make it much easier to get to and visit your destination, so booking a trip to the Sierra Nevada from Granada is very easy.
During the ski season these excursions are more frequent and include a transfer to the Sierra Nevada slopes, transport in a 4x4 vehicle and the accompaniment of a local driver-guide, plus a complimentary drink in the panoramic restaurant. The journey usually takes just under an hour and, depending on the type of excursion you book, you will have more or less time in the Sierra Nevada until the return journey, which is of course also included.
The prices depend a lot on the activities included in the excursion, but the most basic packages are usually priced from around 80 euros. If for example we visit Granada in 4 days, it is always a highly recommended option to complete our trip. Please note that you can also book extra activities such as a snowshoeing tour in the Sierra Nevada or a private ski lesson in the Sierra Nevada.
Useful information
Price: From 80 euros.
Duration: 6 hours.
Advantages: Transfer and excursion of approximately six hours, transport in a 4x4 vehicle and the accompaniment of a local driver-guide.
Disadvantages: Time is limited and we have to stick to the itinerary of the excursion.
Consider the most flexible option, the car
If you have a car or want to rent one, you should know that this means of transport is the most comfortable and fastest way to get to the Sierra Nevada from Granada. It is about 40 kilometres from the city centre to the village of Sierra Nevada and takes about 40 minutes. The journey is mostly on a national road and most of it is a very twisty stretch with many curves as it runs in the middle of the mountains. If you like driving you will enjoy it.
This is certainly the quickest route, although there are several alternatives that run through the national park and, if you are not in a hurry, are highly recommended for enjoying the scenery.
Due to the characteristics of the road, the car is the best and quickest way to get there. The price depends on factors such as the type of vehicle, fuel consumption and whether you have your own car or a hire car. You should also take into account the parking on your arrival, as Sierra Nevada is quite touristic, especially during the ski season, and in this case you will probably have to park in paid car parks.
Useful information
Price: Depends on several factors such as consumption, parking, car rental...
Duration: Approximately 40 kilometres and 40 minutes.
Advantages: It is the fastest and most comfortable way to get there.
Disadvantages: The road is very winding and in high season you have to leave your car in a paid car park.
If you're looking for the cheapest option, opt for the bus
Although the car is faster and more comfortable, the bus is the best option in terms of price to go from Granada to Sierra Nevada. The advantage is that we save the price of fuel and parking and the tickets are very cheap. In the case of choosing the bus as a means of transport, you have to take into account the winter and summer timetables, as there are significant differences.
In winter, as it is the ski season, departures are daily from Monday to Friday at 8am, 10am and 5pm and on holidays, Saturdays and Sundays at 8am, 10am, 3pm and 5pm. The return times to Granada are Monday to Friday at 9am, 4pm and 6.30pm and on public holidays, Saturdays and Sundays the same times with an extra journey at 1pm. Of course these buses are equipped to carry ski equipment.
In summer and outside the high season, the number of trips is greatly reduced. In fact, there is only one outward bus at 9 am and one return bus at 5 pm. In both cases, the buses leave from the Granada bus station in the north of the city, about 3 kilometres from the city centre. The main company offering these journeys is Tocina, which specialises in this route.
Ticket prices are very cheap and start at around 5 euros. The disadvantage of the buses is that you are subject to the timetables and that the journey is somewhat longer, almost an hour, and less pleasant if you are prone to seasickness.
Useful information
Price: From 5 euros.
Duration: Between 50 minutes and 1 hour: Between 50 minutes and 1 hour.
Advantages: It is the cheapest means of transport.
Disadvantages: We are subject to the timetables established for the outward and return journeys.
If you want another alternative, a taxi is an option.
It is always advisable to have alternatives in mind in case other transport options fail. In this case, the most feasible, but not cheap, alternative is the taxi. It is just as effective and comfortable as the car, but much more expensive.
The 40 kilometres from Granada to Sierra Nevada can cost more than 40 euros, depending on traffic. You have to bear in mind that when you go out of the city limits, fares go up considerably. And if you travel in winter and the conditions force you to put chains, you will always be charged an extra that can bring the price dangerously close to 100 euros.
Therefore, taxis are only recommended in very specific cases, when all other plans fail, and it is always better if you share and reduce costs. In this link you have all the information about taxis in Granada.
Useful information
Price: From 40 euros.
Duration: 40-50 minutes.
Advantages: It's insurance in case all else fails.
Disadvantages: Very high price compared to other alternatives.
Please note that there are other methods of transport
Definitely, going to Sierra Nevada is a must when planning what to see and do in Granada. And another alternative to get there is car sharing through apps like Blablacar. I don't consider it the best alternative, as there is not always availability to cover this route, but it can always be an option if you think about it in advance.
This alternative is always more advisable in winter, as the ski season means that trips are more frequent. The rest of the year the offer is much lower and there is no guarantee of finding a trip.
The great advantage is that if you do find a trip, they are usually quite cheap as they are shared costs. Normally, they are around 5 euros, similar to the price of a bus ticket, with the advantage of having the comfort of travelling by car.
Useful information
Price: From 5 euros approximately.
Duration: 40-50 minutes.
Advantages: If you can find a ride and don't mind carpooling it is very cheap.
Disadvantages: Availability is limited and you are not always guaranteed to find a ride.
Tips for getting from Granada to Sierra Nevada
If you are travelling by car between Granada and Sierra Nevada in winter, make sure you take chains with you as the risk of snow is quite high.
If you are travelling by bus, it is always best to buy your tickets online and get your return ticket at the same time to save some money. They can also be purchased at the resort itself.
The ski season in Sierra Nevada is usually from the end of November to April. Bear this in mind as there is always more traffic and demand at this time and the availability of transport can be affected.
We compare the different options
Organised excursion
Price: From 80 euros
Duration: 6 hours
Advantages: Convenience and organisation
Disadvantages: Subject to itinerary
Car
Price: Depends on several factors
Duration: Approx. 40 minutes
Advantages: Speed and comfort
Disadvantages: Consumption costs, parking...
Bus
Price: From 5 euros
Duration: 50 minutes - 1 hour
Advantages: The most economical transport
Disadvantages: Subject to return journey times.
Taxi
Price: From approx. 40 euros
Duration: Approx. 40 minutes
Advantages: Safe alternative
Disadvantages: Price much higher than other means of transport