10 Things to Do in Granada in October
Summer is over and the temperatures are once again inviting us to enjoy Granada in all its splendour. October is the perfect month for walks, cultural visits and "granaíno" flamenco.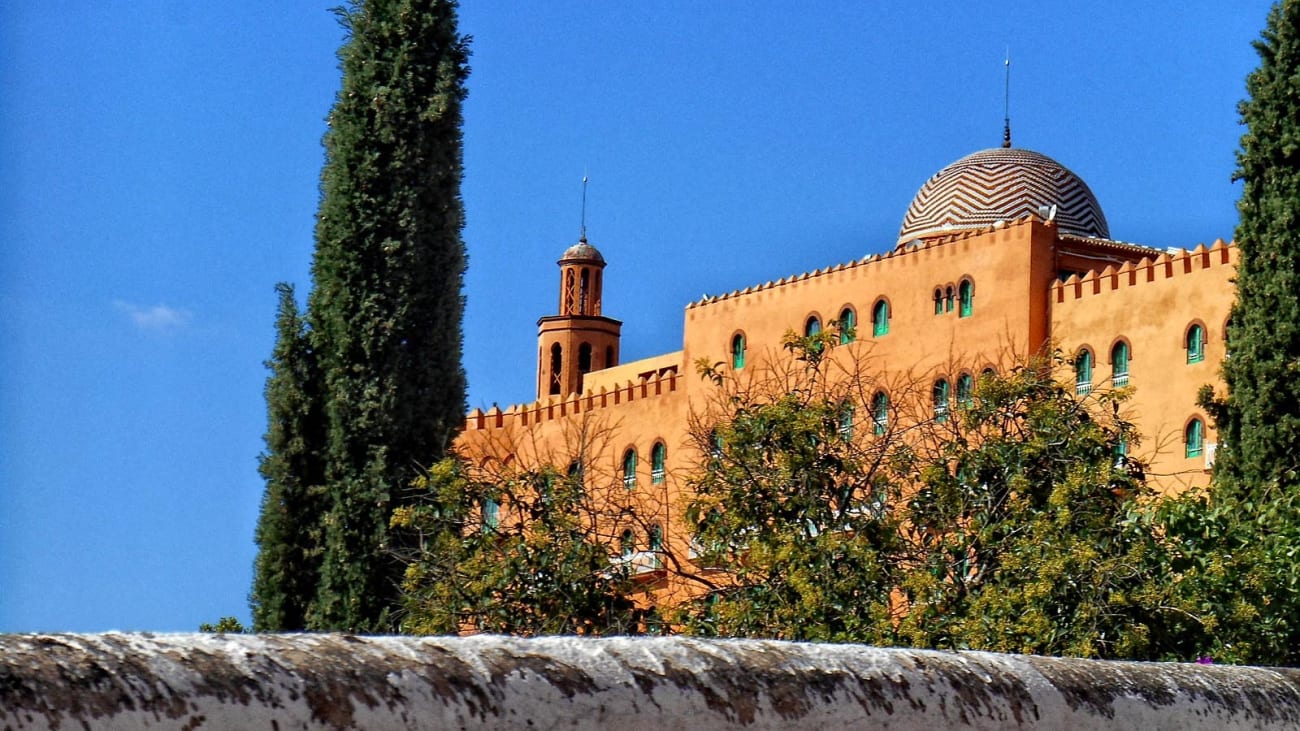 October is one of the best times to travel to Granada. Yes, I know, it's true that you can go to this city at any time of the year, but this month is the perfect month to do so. Why? Quite simply, the summer holidays are over and the fresh air eases the streets, an invitation for quiet strolls and relaxed visits, no doubt about it.
Granada lacks nothing, it is not only rich in architecture and music; it is also rich in sea and mountains... and, of course, in gastronomy. In this article, I'll explain three activities to add to your list of what to see and do in Granada.
1. Enjoy a visit to the Alhambra and its surroundings
It is true, this visit was predictable... but can anyone conceive of going to Granada without seeing everything that can be seen in the Alhambra? Without a doubt, it is a must if you don't know it yet.
What's more, the weather in October is fantastic for strolling around while an expert guide explains the curiosities of this architectural jewel. Besides, with the exception of the long weekend in October (around the 12th), it is possible that there are not so many crowds in the monument, is there really a better plan?
The Alhambra, as you may already know, is a World Heritage Site and one of the most visited places in the world. But it's not only this fortress that is worth seeing, nearby, there are beautiful places like the gardens of the Generalife (here I leave you information about the entrance to the Generalife), where the kings used to retire.
If you fancy this plan, I recommend that you book your tickets to the Alhambra two months in advance, as people from all over the world come here all year round and there is usually quite a lot of demand.
2. Do you like noir? You will like Granada Noir
If you are a lover of detective stories and crimes to be solved, you are in luck. The Granada Noir festival is the only one in Andalusia dedicated to the noir genre and you can enjoy it in October.
All the different aspects of the genre are covered: comics, novels, cinema and even music. Granada Noir also offers activities such as reading clubs, round tables and book presentations, among others.
Those who want to combine their passion for this genre with gastronomy are also in luck. A section of the festival, called Gastronomía Noir, organises beer tastings and, in addition, several bars in the city offer a special tapa with this theme.
Sounds interesting, doesn't it? Check out the programme now to select your must-sees and add a little more suspense to your life.
Practical information
Where: various cultural venues in the city
Price: free
When: usually at the end of October
3. Immerse yourself in the waters of a real Hammam
Between so much walking and so many activities, at the end of the day you will surely want to find a moment to rest a little. What better way to do it than in a Hammam? Oh, the Hammam! That place of peace and relaxation that transports you to... to some exotic country?
Although October is not one of the coldest months, at this time of year it is very common for it to start getting cooler in the afternoons, so it is a perfect plan that you can start to enjoy, in company or alone.
My recommendation is to go to the best hammam in Granada, the Hammam Al Andalus, open between 9am and 8pm. This hammam, or Arab bath, is the first to be opened in Spain, after having been closed for five centuries. Nothing more and nothing less.
Here, as well as taking a relaxing bath, you can purify yourself in Andalusian style or treat yourself to a pleasant massage. And, best of all, it is within walking distance of the Alhambra, so you can combine it perfectly with your visit.
4. Don't miss the tapas, even in October
Yes, in October tapas are still tapas. In particular, in Granada, they are an institution.
In some places, you get two at a time. In others, you can choose the ones you want, while in others, you'll have to make do with the ones they choose for you. Of course, the tapa is always free and will be served with a drink, the price of which is usually no more than 2.10 euros. Not bad, don't you think?
And where can you have these tapas? I suggest several areas. In the Town Hall area, go to La Chicotá, a classic.
If you prefer, you can walk around the area of Darro and Camino de Ronda, I recommend the fried aubergines of La Blanca Paloma, they are exquisite. If you are doing a route through the Albaicín neighbourhood, ask for Casa Rafa, the locals will be able to show you how to get to this emblematic place.
Another area for tapas is the Realejo and the Alhambra, in this old Jewish quarter, where you will find many bars to choose from. Be careful, they tend to get crowded and it wouldn't be strange if you had to eat standing up.
5. Halloween and nightlife in Granada
As you already know, the celebration of Halloween has been progressively incorporated into our culture and Granada is no exception. What's more, with the return of its thousands of university students after the holidays, it could be said that it is a festival that has gained a lot of momentum.
If you are lucky enough to be in Granada on the 31st of October and want to celebrate this day, don't worry, you will never be short of events.
Theme nights are frequent in the bars and nightclubs of Granada. Generally, customers come to the bars and, in return, receive a free drink.
However, it doesn't stop at the discotheques. In the shops of Almuñecar, for example, candies have been handed out under the slogan "Truco o trato" (trick or treat), and in Soportújar "witches' nights" have been organised.
I recommend that, a couple of weeks before this magical night, you get a schedule of activities to decide what interests you most. In general, it will be easy to find several options if you look it up on the Internet.
Ghost tour in Granada
Although these types of tours can be done at other times of the year, my advice is to sign up if you are looking for activities in Granada in winter
or, of course, at the end of October, around Halloween.
There are numerous stories in Granada full of mystery and terror, some real and some legends. Several companies in the city offer guided tours with this theme that take participants through the streets and neighbourhoods most famous for their paranormal myths.
Many of these tours are dramatised, so perhaps those who are more fearful should refrain.
6. Romantic autumn at the Mirador de San Nicolas
This is the most famous viewpoint in Granada and is located in the Albaicín area. And yes, it offers views you can't miss: the Alhambra and the Generalife, with the city at its feet and Sierra Nevada in the background.
The Church of San Nicolás, built in the 16th century on the site of a mosque, gives its name to the square and this viewpoint.
Why go to this viewpoint in October? Because in October the air is fresh, the days are clearer and, above all, the green of the trees shines after the summer. A very romantic scene to enjoy with your loved ones, don't you think?
What's more, this place is usually quite lively, and you'll find little stalls selling a variety of objects, so you can spend some time browsing around.
7. Visit the Royal Chapel of Granada on the feast of 12th October
This chapel, built between 1506 and 1517 at the request of Queen Isabella I of Castile, contains the tombs of such important historical figures as the Catholic Monarchs, Juana the Mad and Philip the Handsome.
In any case, don't believe it, although its exterior is quite striking, the interior is austere, somewhat cramped and a little too dark for some people's tastes.
If you come here on 12 October, you will be interested to know that it is the main venue for the celebrations held on the occasion of Columbus Day, such as the curious tremolation of the city's standard.
In addition, in the sacristy, you can see part of the legacy of the Catholic Monarchs: paintings, their crown, the sceptre and some books and clothes.
8. Don't miss the Granada Vibra concerts
If you are a music lover and you are going to visit Granada in October you are in luck. In addition to the traditional flamenco shows that the city offers, there is a great festival with all kinds of styles, the Granada Vibra.
In fact, this event is made up of four major musical events, with a varied programme of styles and the presence of renowned artists. Normally, the performances take place in the Cortijo del Conde.
The first of these events, Granada Urbana, is dedicated to reggaeton and trap, while the next two, the Bull Days, usually feature a full line-up of artists.
usually has a line-up that includes rock, pop and fusion music.
Finally, the day that closes the festival is usually dedicated to electronic music, as well as hosting a farewell party.
Practical information
Where: Paseo Cortijo del Conde,
Price: each of the days has a different price.
When: every Saturday in October
9. Beautiful nature, Sierra Nevada
Sierra Nevada is a mountain range located between Granada and Almeria. It is the highest in Western Europe, after the Alps, and its botanical, scenic and natural value is enormous.
Normally, the ski season starts in November, but I suggest you enjoy the sierra in a different way.
In October, you can do many other activities: trekking, mountain races, cycling circuits and even astronomy observations. Getting to the Sierra Nevada from Granada is easy, as you can go with an organised excursion or by bus.
All this, among many other things that you can find out about in detail if you visit the ski resort's website.
10. FICH - La Chana Independent Festival
It is possible that you are one of those who want to get to know a city beyond its most touristy places. To do so, there is nothing better than strolling through its less central neighbourhoods. If, as is the case in Granada in October, a festival is taking place, the chances of getting to know the place better increase.
In the neighbourhood of La Chana, at the beginning of October, the FICH takes place in the Parque de las Alquerías. The event starts early and doesn't finish until approximately 00:00 hours.
On this day there is a festive day with music concerts (with special emphasis on small groups from the area), exhibitions, children's activities and creative workshops. If you come along you'll also find places to sample the best homemade food in the city.
Practical information
Where: Parque de las Alquerías, La Chana neighbourhood,
Price: free
When: normally the first weekend in October.
Temperatures in Granada during October
The weather in Granda in October is quite pleasant. The maximum temperature is usually around 15 degrees, the minimum rarely falls below 10 degrees.
For these reasons, it is an ideal time to visit the area, especially if you intend to do long sightseeing tours or spend a lot of time walking around. In any case, it is always a good idea to check the weather shortly before you start your trip.