Auschwitz Tickets
To start organising your visit to Auschwitz, the first thing to do is to buy tickets. If you do this online and in advance, you will save time and money.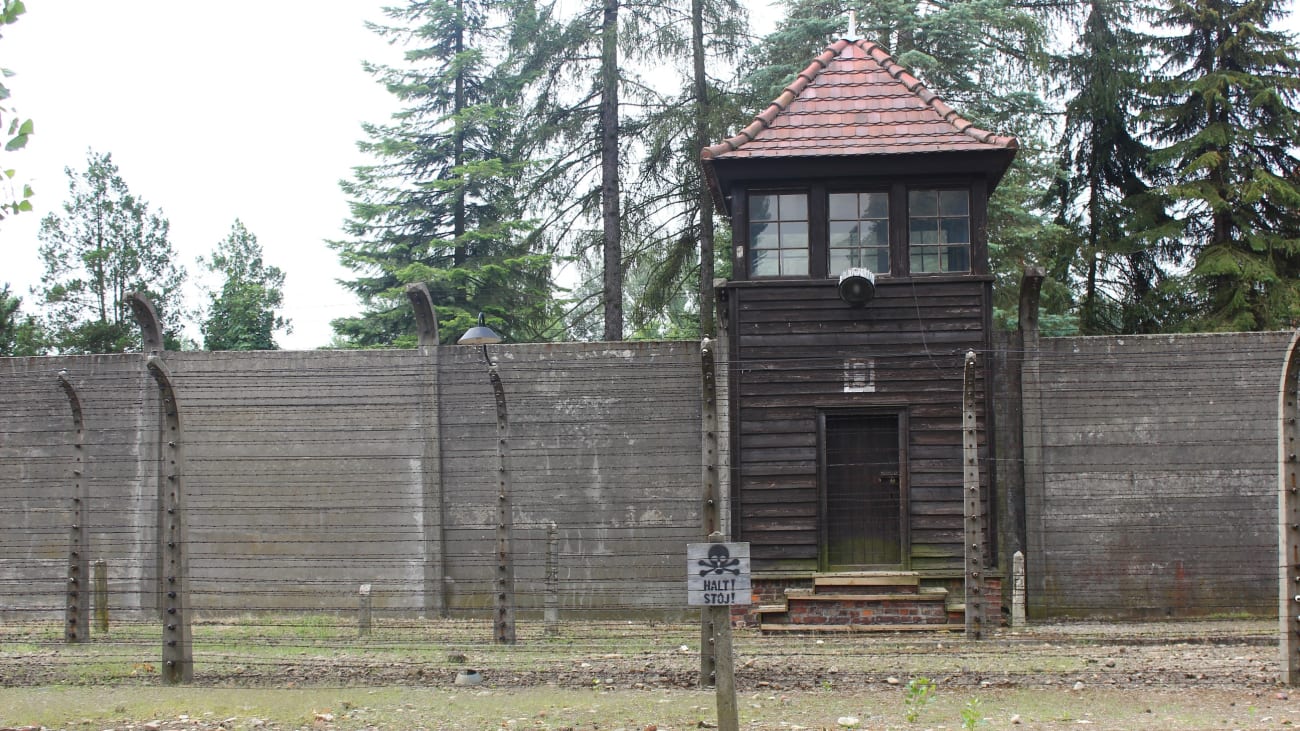 Visiting Auschwitz is one of the great attractions that brings thousands of travellers to Poland every year. This concentration camp opened by the Nazis in 1940 is made up of several areas, of which Auschwitz I and Auschwitz II can be visited.
To visit it, you will need to buy your tickets and it is best to do so online and in advance.
The best option
Tickets, transfers and guided tour to Auschwitz at the best price
If you are travelling to Krakow and want to visit the Auschwitz concentration camp, this option includes admission, an expert-guided tour and transport to and from Krakow.
Duration: from 7 to 8 hours
If you are planning your visit to Auschwitz, you should know that taking a guided tour will help you to better understand this episode in history, to learn more about what you see as you go along and to relive the daily life of the prisoners. For very little difference in price compared to a single ticket, buying this package which includes the guided tour in English and transfer to and from Krakow is a great option.
The tour lasts about 7 hours in total and includes skip-the-line entry to the two Auschwitz-Birkenau camps. You can choose between different departure times (with the first departure at 6:30am and the last at 12:00 noon) and the guided tour itself lasts about three hours.
Why I like this option: This is definitely the most comfortable way to visit Auschwitz. If you add a guided tour to your ticket, the experience will be much more complete.
Recommended if... you want to make the most of your time in Auschwitz to get a much better understanding of what life was like in this camp and to delve deeper into Nazi history.
---
How to buy Auschwitz tickets at the box office
It is possible to buy tickets for Auschwitz at the ticket office, although it is not the most recommended option. Especially in the early hours of the morning there is usually quite a long queue at the entrance, as large groups usually arrive at this time as well.
If you'd still prefer to get your tickets there, you'll have to pay around €23 per adult. Tickets include free access to an audio guide with headphones that will take you around the camp with an expert voice explaining everything you see.
Tickets with guided tours
For my taste, a tour with skip-the-line tickets is much more complete, as it allows you to connect with the guide, the explanations are usually closer and more dynamic and always include some anecdote. You can also take the opportunity to ask questions or ask for recommendations. And all without having to wait in line once you get to the entrance.
I recommend that you check my article on excursions to Auschwitz from Krakow to see what they consist of, what they include, how much they cost...etc.
Auschwitz ticket prices
As I mentioned, an adult ticket costs €23, so for very little more, it's worth booking a tour that includes transport and a guided tour. Here is a comparison of the prices of the tours and tickets to Auschwitz:
Standard ticket (adult rate): €23
Entrance with guided tour and private transfer to/from Krakow: 25€.
Transfer to/from Krakow and entrance fee (without guided tour): 23€.
Excursion with entrance and guided tour to Auschwitz and Salt Mines: approx. 100€.
Auschwitz opening hours
The Auschwitz-Birkenau concentration camp is open from Monday to Sunday all year round except on Christmas Day, New Year's Day and Easter Sunday.
Auschwitz is always open from 8am, but the closing time depends on the winter or summer season. While in the winter months it closes between 14:00 and 16:00, in the summer it may close as early as 7:00 PM.
Is it possible to enter Auschwitz for free or without tickets?
No. To enter the concentration camp you must have purchased your tickets in advance. There is no part of the camp that is free or can be visited without tickets.
However, there are reduced rates for groups, senior citizens and under-21s, so if you are a member of one of these groups and can prove it (you will need ID to enter Auschwitz in any case), you can benefit from a discount.
Combined tickets for Auschwitz and the Salt Mines
As two of Poland's most popular attractions, there are options that combine a guided tour of both sites in one day, so you can get the most out of your day trip to Krakow.
In this case, the package usually costs around 100 euros and includes skip-the-line tickets to both attractions, the two guided tours and the transfer between the city, Auschwitz and the Salt Mines. Of course, the return transfer is also included.