Krakow or Warsaw: which is better?
Are you planning a trip to Poland soon but don't know which of these two important cities to visit? In this article I present the main characteristics and differences so you can choose between them.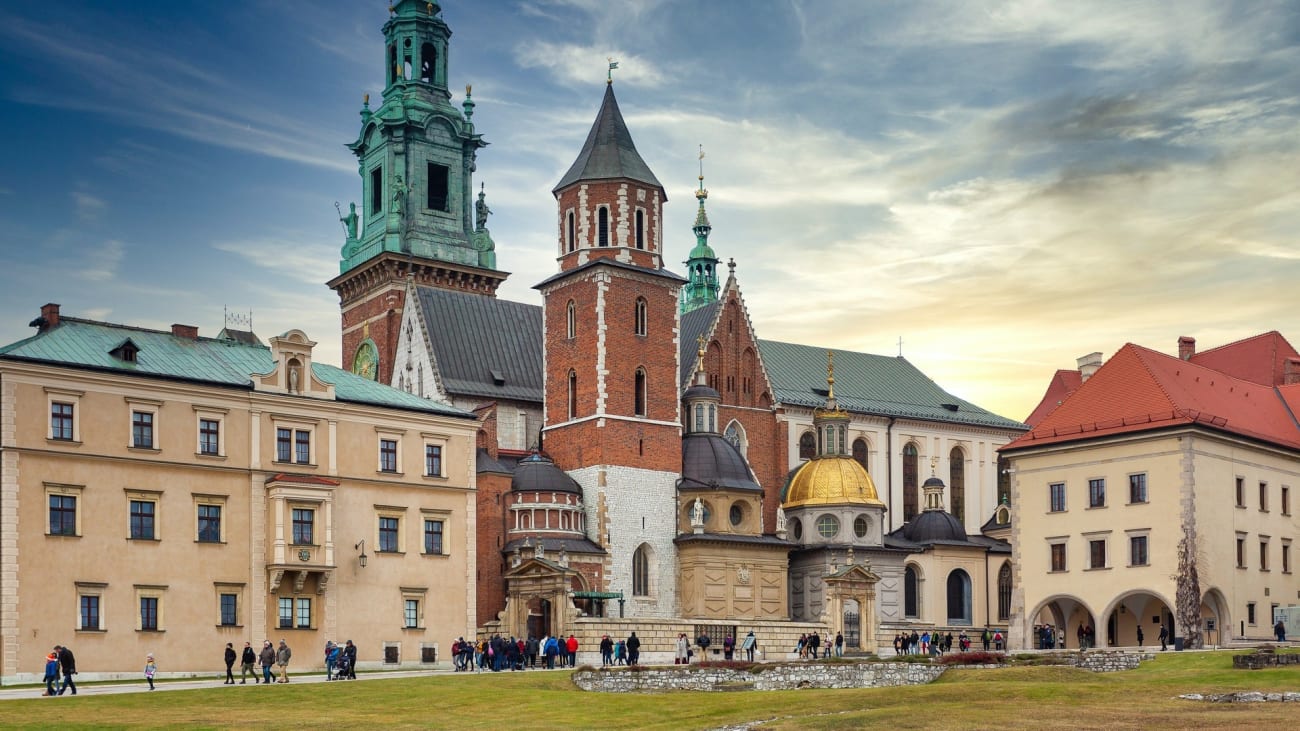 It's no secret that these are the two most important cities in Poland, so when planning a new adventure, many travellers wonder if it's better to visit Krakow or if they should focus on Warsaw instead.
If you ask me, the answer would be to visit both cities, although taking into consideration how easy it is to get from Krakow to Warsaw. However, I understand that, many times, neither time nor budget will allow us to make the trip of our dreams. Therefore, in the hope of making your decision easier, here is a comparison of the most important aspects: attractions, architecture, gastronomic offer and budget. Let's get started!
Choose according to your tastes and preferences
Both Warsaw and Krakow offer many interesting things to see and do. So that you can choose the most suitable travel destination according to your tastes and interests, here is a summary of the highlights of each of these cities:
If you want to take good photos: Krakow.
If you prefer to explore an old historic centre: Krakow.
If you prefer to explore the only renovated historic centre: Warsaw.
If you want to enjoy a traditional nightlife: Krakow.
If you are interested in university life and young atmosphere: Krakow.
If you want to enjoy a cosmopolitan nightlife: Warsaw.
If you want to learn about the hardships of the Jewish people in World War II: Krakow.
If you are more interested in the perspective of the Polish people during World War II: Warsaw.
If you are short on time: Krakow. I recommend you read the guide to see Krakow in two days or see Krakow in three days.
If you're on a budget: Krakow is slightly cheaper, especially if you visit the city in the off-peak months of February in Krakow, November in Krakow or December in Krakow.
Krakow
Former capital of Poland
Old historic centre
University life
Most economical
Warsaw
Current capital of Poland
Renovated historic centre
Cosmopolitan atmosphere
Slightly more expensive
Main sights of Krakow vs. Warsaw
Both Warsaw and Krakow offer a wide range of attractions and sightseeing, but with very different approaches, for example...
Krakow is a much smaller city so the atmosphere is generally more welcoming, and almost all roads lead to the beautiful Krakow Market Square with the interesting attractions you will find there. Warsaw, on the other hand, is a larger city with a historic city centre but also with many modern buildings.
Since Krakow was not affected by the bombings of World War II, the buildings are authentic historic buildings, while in Warsaw you'll find renovated architecture done with an impressive level of fidelity to the original design.
When it comes to museums and art galleries, nothing beats Warsaw and its abundant alternatives. However, when it comes to out-of-town attractions and getaways, Kraków has a more varied offer, including historical museums, nature reserves and medieval palaces.
Must-see sights and excursions during your visit to Kraków
There is plenty to see and do in Kraków and the surrounding area. Take note of the most important places so you don't miss anything:
Main sights to see in Warsaw
If you visit the Polish capital, be sure to explore the following monuments and museums:
Krakow
Jewish Quarter of Krakow
Wawel Castle
Wieliczka Salt Mines
Zakopane and Tatra Mountains
Auschwitz Concentration Camp
Warsaw
Warsaw Ghetto
Warsaw Royal Castle
Polish Vodka Museum
Chopin Concert
Treblinka Concentration Camp
What are the historic centres of Krakow and Warsaw like?
Warsaw was completely destroyed in World War II. Few places remained intact, so after the end of the conflict, a process of complete reconstruction began. If you are interested in the architecture of Soviet realism, you must visit Warsaw and admire the fantastic work that the architects and designers of modernity did here.
Warsaw is a much bigger city, a European metropolis with a more modern look. You'll find impressive skyscrapers, wide boulevards, luxury boutiques and alternative restaurants. Its modern buildings have made it the centre of financial and business activity in the country.
Kraków, on the other hand, did not suffer the ravages of war to the same extent, so if you're motivated by beautiful historic buildings, medieval squares, Gothic buildings and cobbled streets, then Kraków is the place for you. By comparison, Kraków is much smaller and almost all of its architectural appeal is centred on its Old Town: its famous Market Square is the largest medieval square in Europe and its monuments date back centuries before the Second World War, so Krakowers pride themselves on their authentic historical appeal and fairy-tale charm.
What is the gastronomic offer in Krakow vs. Warsaw?
In both destinations you will find an interesting gastronomic offer, although with marked differences.
Krakow: In general,Krakow offers a wider selection of traditional Polish food; the best restaurants in Krakow have managed to translate the most significant aspects of Polish cuisine into their dishes. Around the Market Square and throughout the Old Town you will find a large number of restaurants, cafés and bars in all price ranges.
Warsaw: Warsaw is a cosmopolitan city whose gastronomic offer is based on the diversity of alternatives. It is a place to find many highly sophisticated food options capable of satisfying discerning palates. You'll find plenty of traditional Polish food options but also many international restaurants in case you fancy some sushi or a simple pizza.
What is the nightlife like in Krakow vs. Warsaw?
Both Krakow and Warsaw are cities with a seductive nightlife; both destinations are full of traditional Polish bars, but with certain peculiarities.
Popular Polish taverns in old cellars filled with cigarette smoke are everywhere in Kraków, not to mention the charming nightclubs of the Jewish Quarter. It could be said that Kraków's nightlife is distinguished by a traditional touch. Some alternative bars and clubs in Krakow are:
Warsaw's nightlife is characterised by its diversity. However, in the Polish capital, as in Krakow, you can find traditional Polish bars serving drinks for around €1. Some alternative bars and clubs in Warsaw include:
Is Krakow or Warsaw more expensive?
If your concern is budget, it's good to know that both cities are in a similar price range for accommodation, attractions and restaurants. However, bear in mind that Warsaw is the financial and economic centre of the country, so a slight price increase in most services, including transport and food, is entirely logical and expected.
Although Krakow is generally a cheaper city to visit, prices for the most important services are slightly increased during peak tourist seasons such as summer. Keep this in mind if you want to save money on your next trip. Rates in Warsaw are more or less stable all year round.
Tourist traffic: Krakow vs. Warsaw
In terms of tourist inflow, Poland in general is a destination that has experienced a remarkable growth in the flow of tourists not only from the European continent but also from distant destinations such as Asia, the Middle East and the United States. This is mainly due to the improvement in the quality of the infrastructure connecting its cities, as well as to the increase in accommodation and activities focused on the tourism sector.
The latest statistical figures show that Warsaw as a city has received up to 23 million visitors in a year, while its sister city Krakow stands at the honourable figure of up to 14 million. Both destinations are expected to see significant growth in the future.
Transport and mobility in Krakow vs. in Warsaw
Mobility will not be a problem in either city. Both locations have an excellent public transport system including trams and buses. On the outskirts of both cities you will find international airports where flights land and take off from all corners of the European continent.
It is important to note, however, that when it comes to the train system, Warsaw is much more functional. The city of Warsaw is much better interconnected both with other major cities within Poland and with other major cities in the rest of Europe. This means that, depending on the destination from which you travel to Poland, it may be easier to reach Warsaw than Krakow, at least using this means of transport.
Historical context: Rivalry between Krakow and Warsaw
A common dynamic in nations around the world is to have rival cities that generally correspond to cities with high political and economic power within a country. In Poland it is no different, and this historical rivalry is between Kraków and Warsaw.
For centuries the official capital of the country was located in Kraków; however, King Sigismund III decided to move the capital to Warsaw after accidentally burning Wawel Castle. Much later, the rivalry was to be reinforced by the Nazi invasion of Poland; while Warsaw was almost completely destroyed, Kraków retained all of its historic buildings and medieval charm.
Although Warsaw's inhabitants admit the particular beauty and charm of its rival Krakow, they retain the honour of being the nation's capital while Krakow remains the second most important city.