Things to Do in Krakow in 5 Days
Find out how to organise your visit to Krakow so you can see the must-see sights (and even get away) in just 5 days.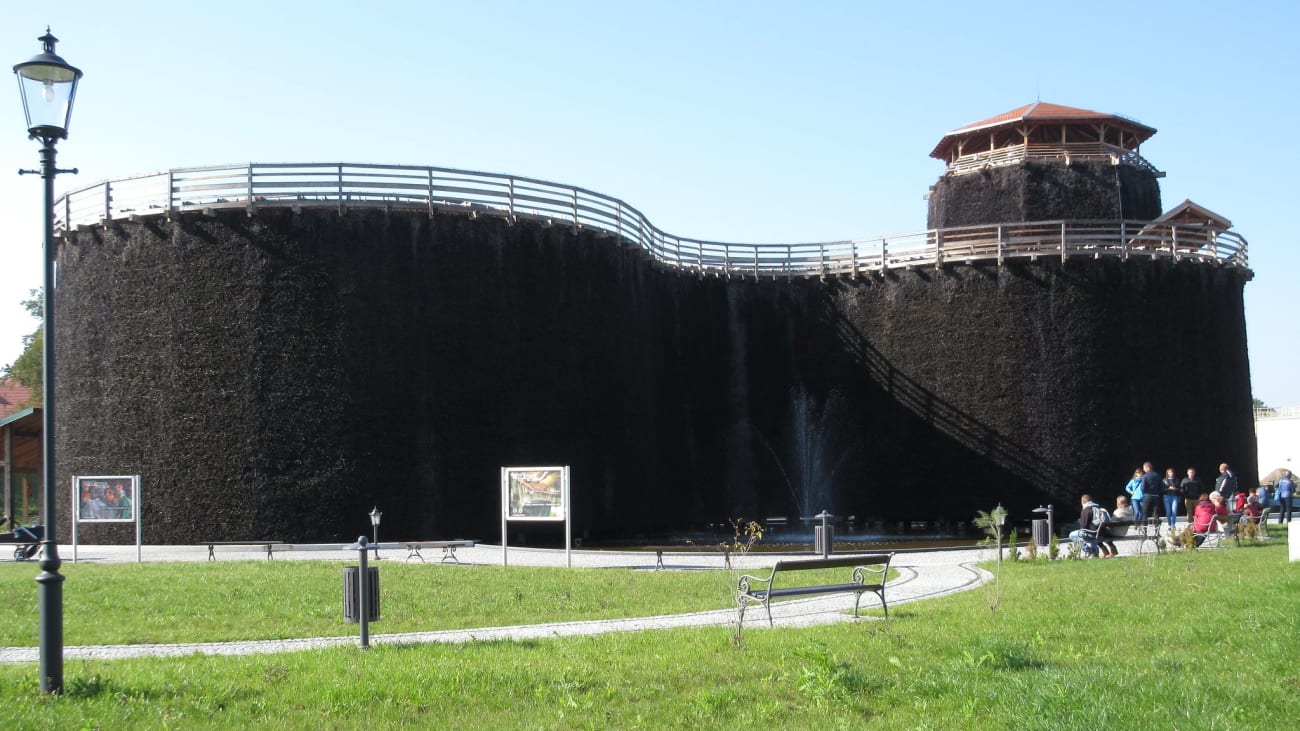 Although Warsaw is the current political capital of Poland, Kraków has been the city that has held that status. It has also been the religious capital of the country, a trait that still characterises it today. This is why this small but charming Polish town has so much to offer the visitor.
It has many artistic and historical charms. It is not for nothing that it is a UNESCO World Heritage City. Seeing them in detail can take time, although it is possible to do it in 5 days. In this article I suggest you plan your visit so that you can enjoy everything Krakow has to offer. And not just Kraków: we'll still have plenty of time to explore the surrounding area. Let's get going!
Day 1: Visit to the Old Town of Krakow
It is best to start with the heart of the city and the most famous sights. Once we have soaked up the atmosphere of the city, we can spend the next few days exploring and getting to know it better. Therefore, we will take it easy on the first day: we will see the Cloth Market, St. Mary's Basilica, St. Florian's Gate and the Castle.
It is, as I said, a visit to the essentials. For more information, I recommend you read this article on what to see and do in Krakow. And, of course, don't hesitate to book one of the many tours that will take you into Krakow with all the information you need to get the most out of the city.
Cloth Market
We start in the heart of the old town: the Cloth Market, where the Basilica of Santa María, another of the city's most significant monuments, is also located. The Cloth Market was, as its name suggests, the commercial and economic centre of the city for centuries.
Although it already existed in the 13th century, its current appearance is purely Renaissance and from the 16th century.
St. Mary's Basilica
The Basilica of Santa María is a beautiful Gothic temple which, throughout its history, has incorporated elements of other architectural styles. On the outside, it stands out for its almost fortress-like rotundity. However, the best part is inside: its decoration and furnishings are simply breathtaking. Pay close attention to its Gothic ribbed vaults, because they are painted blue, imitating a starry sky.
As a curiosity, you will notice that every hour a trumpet sounds from the top of the basilica. This refers to the legend, according to which it was a trumpeter at the top of a tower who warned the city of the approach of the Mongols. The musician, however, according to the legend, did not have time to play much, as an arrow shot by the Asian invaders pierced him.
Did you like it? Then keep exploring the city's cultural heritage: for more details, check out this article on the best churches in Kraków.
Here's a tip: Poland is a very religious country, especially Kraków as the seat of the archbishop. Walking through churches when mass is taking place or not being polite can attract stares from the locals. If you come from a Western country where these rules are a little more relaxed, you may find this uncomfortable and even incomprehensible. However, it is worth bearing this in mind.
St. Florian's Gate
About 10 minutes from the Cloth Square is St. Florian's Gate. It is an opportunity to see what the walled Kraków of the Middle Ages was like. This gate is one of the few things that has survived, but it is worth it: it is a monument of extraordinary beauty despite its defensive function. If you want to explore this facet of Kraków's architecture further, take a tour of the Barbican and the defensive walls.
After this walk, which can easily take 3 hours, it's time for a snack. Or, if you started your tour after 10 o'clock, you may be a bit peckish, so it's time for lunch. Then it's time to eat. Need some ideas? Here's more information on where to eat in Kraków.
After lunch: visit to the Castle
After lunch, let's move on to Krakow's main attraction: its Castle and Cathedral. They are located on Wawel Hill, at the southern end of the walled city and overlooking the Vistula River. It is a space that is a true sancta sanctórum of Polish history. Here you can discover the luxury with which the kings of Poland lived, as well as their tombs in the Cathedral. These are the essential places:
Sigismund's Chapel (Cathedral);
Chapel of the Holy Cross (Cathedral);
Tombs of the Counts and Kings of Poland (Cathedral);
State Courtyards (Castle);
Treasury and Armoury (Castle);
Statue of John Paul II (exterior).
To see the vast majority of these attractions, you will need to go inside the monuments. See this article for more information on how to get to Krakow Castle, opening hours and entrance fees.
Day 2 - Jewish Quarter and WWII Krakow
On the second day you can delve into the most historic city, especially the one that has felt the most the wound of the Second World War and the Holocaust, which was ruthless in Poland. There are many things to see in this regard, but I would like to highlight three: the Jewish Quarter, the Krakow Ghetto and the Oskar Schindler Factory. All of these places are in close proximity to each other on the banks of the Vistula River, although the Ghetto and the factory are on the other side of the river.
Jewish Quarter
Also called Kazimierz, it was here that the Jews of Kraków were settled from the 16th century onwards. Over time, Kazimierz became one of the largest Jewish quarters in Europe, as evidenced by its high concentration of synagogues, almost unique in the world. I advise you to wander through its streets, but also to visit some of the synagogues. The most important are the following:
Old Synagogue
Remuh Synagogue
Tempel Synagogue
Isaac Synagogue
A good complement to the visit is a closer look at the Jewish Museum of Galicia. Its name has nothing to do with the Spanish region, but with the name of an ancient kingdom. But if that's not enough, here are some more things to do in Kraków's Jewish Quarter.
Krakow Ghetto
From the Jewish Quarter, just across the bridge, you will find yourself in an area where you can see the Krakow Ghetto. Or rather, what is left of it. These are the remains of the wall that isolated the ghetto, one of the largest during the Nazi occupation along with Warsaw. Here, for example, the famous filmmaker Roman Polanski was born. By the way, this is not the only cinematographic reference you will find in this area.
Oskar Schindler Factory
Immortalised by Spielberg in Schindler's List, Oskar Schindler's factory was the place where this German businessman took in many Jewish workers in order to save them from deportation. If you are a lover of cinema, history or both, this is a must-see.
Day 3: Visit to Auschwitz
Auschwitz is located on the outskirts of Krakow. It is a place of terrible historical significance because of what happened there, but if you like history, it is an essential visit. We will dedicate a day to it for several reasons. Firstly, because it is an extensive visit: two camps are included in the Auschwitz-Birkenau complex; secondly, we will have to take the bus there and back. There are two ways to get there:
First Auschwitz camp
Auschwitz is actually two camps. A smaller one, which was a Polish military barracks until the German occupation, and a gigantic one, which is the one you know from the pictures. The latter is the famous Auschwitz Birkenau, which I will discuss in more detail later. When you arrive at Auschwitz you will first be introduced to this camp. I will tell you what you will see there; although it is a list of horrors, whether you are passionate about history or not, it will shock you and give you food for thought:
The famous "welcome" to the camp forged on the gate: Arbeit macht frei.
The brick barracks
The firing squad wall
The cell of St. Maximilian Kolbe
The only surviving gas chamber
The crematoria
The piles of prisoners' belongings (spectacles, shoes...)
In addition, during this tour you will be able to learn more about what happened there by means of the very didactic exhibitions located inside some of the barracks. Once you have completed the tour, you will have to get on a bus that will take you to the Birkenau gate in less than 15 minutes.
Birkenau
This is the most impressive camp, both for its size and for having been the place where most Jews and political prisoners were murdered of all the Nazi extermination camps. It is an enormous extension of which only the barbed wire fences, large wooden barracks and the entrance to the gas chambers (these chambers, as such, were destroyed by the Nazis during their escape) remain. This is basically what you will be able to do there:
Walk through the barracks and see how the inmates lived;
Visit the Holocaust memorial;
See the entrances to the gas chambers.
After the visit you will be returned to the first camp, from where you can start your return to Krakow.
Some tips for visiting Auschwitz
Auschwitz is certainly not for everyone. What you are going to see there is very strong. In fact, visitors often leave the place completely despondent, so if you are sensitive, I advise you to think carefully about going. And if you are travelling with children, I also suggest you think about it. Especially because there are so many things to see in Krakow with children.
Another thing to know is that the rules of respect inside are strict. Talking loudly and taking pictures of the mountains of prisoners' belongings is not allowed. Also, with the recent controversy over visitors taking selfies, this issue is under increased scrutiny.
If you have nevertheless decided to visit these death camps, here is all the information you will need:
After such an impressive visit, it's best to end the day by wandering the streets or relaxing in a place where you can relax. The Vistula River boulevards are a good place to do this.
Day 4: Wieliczka Salt Mines
The Wieliczka Salt Mine is one of Poland's UNESCO World Heritage Sites. It is not for nothing that it receives 1 million tourists a year. It is well worth a visit because of its proximity (30 minutes by car) to Krakow. For more information on how to get to the Wieliczka Salt Mine from Kraków, click here.
This is a unique site, salt mines dug at unusual depths of 60-130 metres. It is not only made up of passages but also of sumptuous chapels. Find out more about what to see and do in the Wieliczka Salt Mines here. To whet your appetite, here are some of the most significant sights:
Copernicus Chamber
St. Barbara's Chapel
Chapel of St. Kinga
Well of Cunegunda
The visit will take you about 3 to 4 hours. The good news is that there are places to buy food and drink in the mines themselves, and even restaurants outside. I now show you articles to expand on any practical questions you may have:
Day 5: A short break
We've seen the essentials of Kraków and its surroundings, so how about reserving the last day for a getaway to another charming town? The great thing about Poland is that it's full of beautiful places, so you won't be short of options. Let's take a look at the different cities where you can spend your last day. For more details, check out this article on what to see and do around Krakow.
Surrounding towns and cities
Of the cities near Krakow, I would highlight some small towns or picturesque and charming villages. Especially if they are not too time-consuming to get to. They are the following:
Tarnów: about 1 hour and 10 minutes by car.
Lanckorona: about 39 minutes away by car
Niepolomice: 35 minutes away by car
Zakopane: approx. 50 minutes by car
Wroclaw
In Polish Wroklaw, in English we know it better by its old, more Germanised name: Wroclaw. It is one of the most important Polish cities (and one of the most beautiful). It is a city with a very Germanic look, which is not surprising given the influence this community exerted historically until the end of the Second World War.
It is located three and a half hours from Kraków. A less manageable distance, although it might be a great idea to fly back from Krakow, so you can see both cities comfortably! Anyway, here is some practical information on how to get to Wroclaw from Krakow.
Warsaw
The capital of the country. A very beautiful city, whose historic centre has been declared a UNESCO World Heritage Site. Although it has been almost completely rebuilt since the city was razed to the ground after the Second World War.
The distance is 3 hours and 45 minutes. Not an optimal distance if you plan to return to Krakow. However, I recommend that you consider booking your return flight in Warsaw itself. To make the most of your transfer time, find out details on how to get to Warsaw from Krakow.
Whichever location you choose, I assure you that it will be an unbeatable highlight of your trip to Krakow.