Guide to the Rome Subway
Rome's metro can save you a lot of trouble, as it's the fastest way to get around the city. Here's how to make the most of it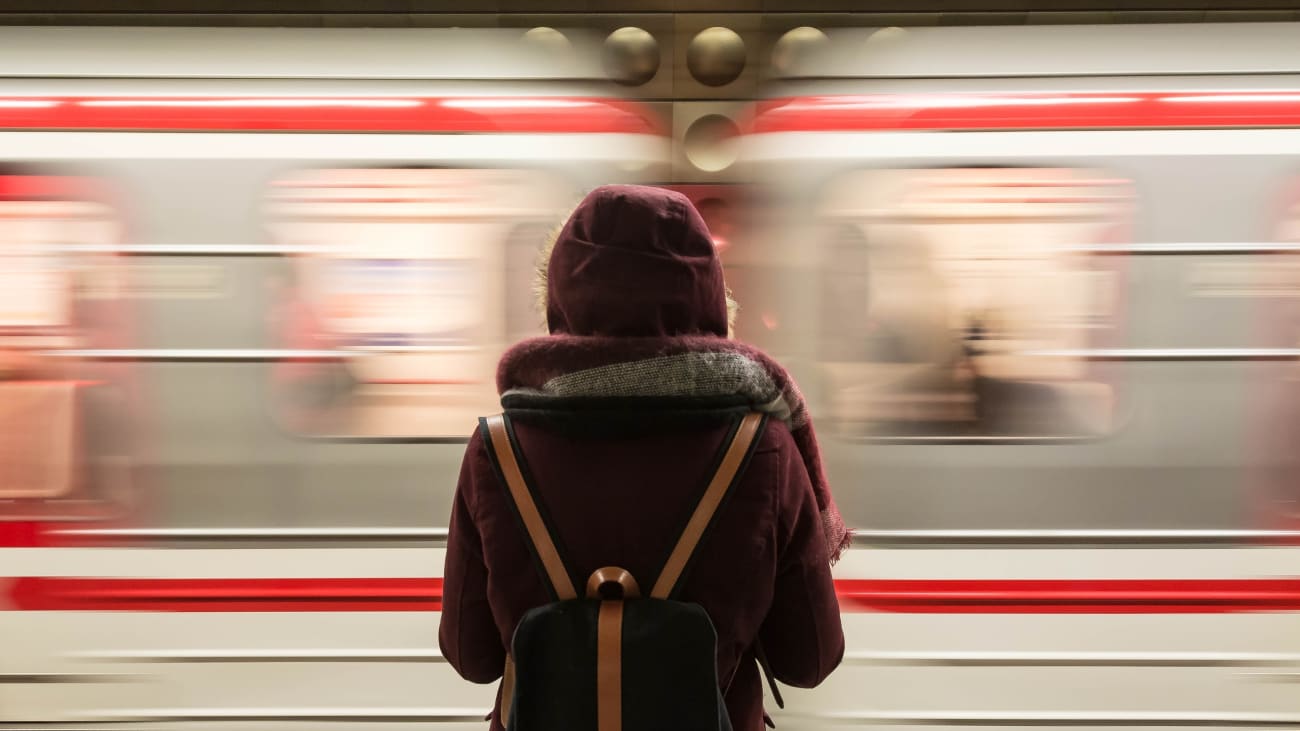 Rome is a city made to be admired and there is no better way to do it than walking: going through its narrow streets, discovering its corners, entering every door you see to see what is behind...
But there is a problem, and that is that this is not the most efficient way to move between attractions, monuments and ancient ruins, even more if you are going to be in Rome for less than a week and you want to see a lot of things in a short time. That's why it's best to know in advance how to get around the city before your trip, and here's a complete guide to Rome's metro.
1. How Rome's metro works
ATAC stands for 'Agenzia del trasporto autoferrotranviario del Comune di Roma', or in other words, the company in charge of Rome's public transport. An ATAC ticket is valid for travel by train, bus and tram. It is also valid for travel on suburban trains (within the metropolitan area of Rome).
Tickets can be purchased from vending machines or ticket offices in metro stations, as well as from tobacconists (marked with a blue T sign) and kiosks throughout the city.
Be careful, because metro vending machines tend to cheat you: they accept euros in both notes and coins but never give more than €6 change, so if you put in a €20 note they won't give you any back until you've bought €14 worth of notes. To "fix the problem", many machines only accept €5 and €10 notes, so if you have a larger note you'll have to look elsewhere for change. Oh, and of course, they don't accept credit cards.
So, whenever you can, I recommend buying tickets from a human at a ticket office, tobacconist or kiosk and stay as far away from those things as possible.
2. Which ticket to buy
BIT: The single ticket, valid for one journey by metro or suburban train or 100 minutes by bus (€1.50).
Roma 24H: This ticket is valid for 1 day for travel on any ATAC transport method (€7).
Roma 48H: 2-day ticket for all ATAC public transport (€12.50).
Rome 72H: 3-day ticket valid for any ATAC transport option (€18).
CIS: A 7-day ticket valid for bus, metro and suburban train (€24).
If you're staying in Rome for a week and plan to travel mainly by public transport, don't think twice: it's worth buying a CIS ticket because for less than €3.50 a day you'll have unlimited access to the city's entire transport network.
If you're travelling for a shorter trip, or your accommodation is in the city centre and you can walk to most places of interest, it's probably worth buying a single ticket every time you use public transport.
3. Rome metro timetables
Rome's metro is open from 5:30am until 11: 30pm daily, except on Fridays and Saturdays when it runs until 1:30am, although trains run less frequently than the rest of the timetable.
4. Travelling by public transport with the Roma Pass and the Hop On Hop Off Bus
That said, one thing to keep in mind is that some Rome Sightseeing Passes, such as the Roma Pass, include a free public transport pass for two or three days. Even if the attractions on this tourist pass don't interest you too much, the savings on public transport can make it worth buying a Roma Pass.
Some Rome Hop On Hop Off sightseeing bus tickets also include a multi-day public transport pass, plus the bus itself is a great way to get around the city.
5. Main metro lines and stops
Rome has three metro lines: A, B and C:
Line A (orange): the line with metro stops at the most popular places in the city. Cipro for the Vatican Museums, Ottaviano for St. Peter's Basilica, Flaminio for Villa Borghese, Barberini for the Trevi Fountain, and Vittorio Emanuele for Santa Maria Maggiore, among others.
Line B (blue): this line is more for monuments and ruins, with stops such as Colosseo for the Colosseum, the Roman Forum, the Baths of Caracalla, and Circo Massimo for the Circus Maximus. Lines A and B intersect at Termini Station, Rome's main train station and the destination for most buses coming from the airport.
Line C (green): As the most recently opened line, you will probably use it the least. It runs from Monte Clodio/Mazzini to Lodi, but not all stops are operational as the line is still under construction.
One thing that can be a little confusing when taking the B metro line in Rome is that the line branches, so if you take a metro from Laurentina there will be two trains, one going to Bufalotta and the other to Casal Monastero.
6. Connections to Roma Termini Railway Station
Termini Station is Rome's main train station and the destination for many buses operating between Fiumicino and Ciampino airports and the city. The Leonardo Express, the fast train that takes you to Fiumicino airport, also departs from Termini. Therefore, it is very likely that you will arrive here from the airport and return on the last day of your trip.
Rome's three metro lines connect to Termini station, several stops from places like the Colosseum, Piazza Venezia, or Piazza Barberini, and a half-hour walk from the Trevi Fountain, so it can be a good reference point for getting around the city's historic centre.
Outside the station, in Piazza del Cinquecento, there is a bus terminal that connects to all parts of the city. The area is of no tourist interest, so don't waste time exploring the surrounding area.
One important thing to know: for a trip from Rome to one of its nearby cities, one of the best options is to take a train from Termini Station, which connects to the main railway stations of Milan, Florence, Venice and Naples among others.
7. Rome Metro Tips
You must validate your ticket at the machines located at the turnstiles before entering. Regardless of whether the ticket is for 1, 3 or 7 days, you only need to validate it once. If you are travelling with a Roma Pass, simply pass it through the yellow circle at the turnstile.
If you travel on Rome's public transport with an unvalidated ticket, you can be fined up to €50.
Another thing to note is that children up to the age of 10 do not need a ticket to travel on Rome's public transport.
Rome's metro connects to Fiumicino airport, and although the journey is somewhat long and tedious, it's an option for getting between the airport and the city if you're travelling on a tight budget. Otherwise, I recommend booking a transfer between Fiumicino and Rome.
Since ATAC tickets are valid for all public transport in Rome, I recommend using the tramway once in a while for a different experience. Although not as convenient as the metro, lines 3, 8 and 19 pass through quite a few places in the centre.
By metro you can reach Ostia, a city on the coast where the archaeological site of Ostia Antica is located. If you want to read more about this tour, here you will find more information about this and other tours: 4 Places to Visit near Rome.
Pickpockets abound in Rome's metro, almost like in any other European capital. Therefore, I recommend you to be especially careful with your wallet or backpack.
Finally, keep in mind that some places in the centre of Rome do not have a metro stop nearby due to the lack of construction work, so depending on what you are going to visit, it will take you the same amount of time to get there by metro as it does to walk.