10 things to do in Rome in November
In November, although winter is approaching, it is an ideal time to sit in a café and take a quiet stroll without the crowds of tourists.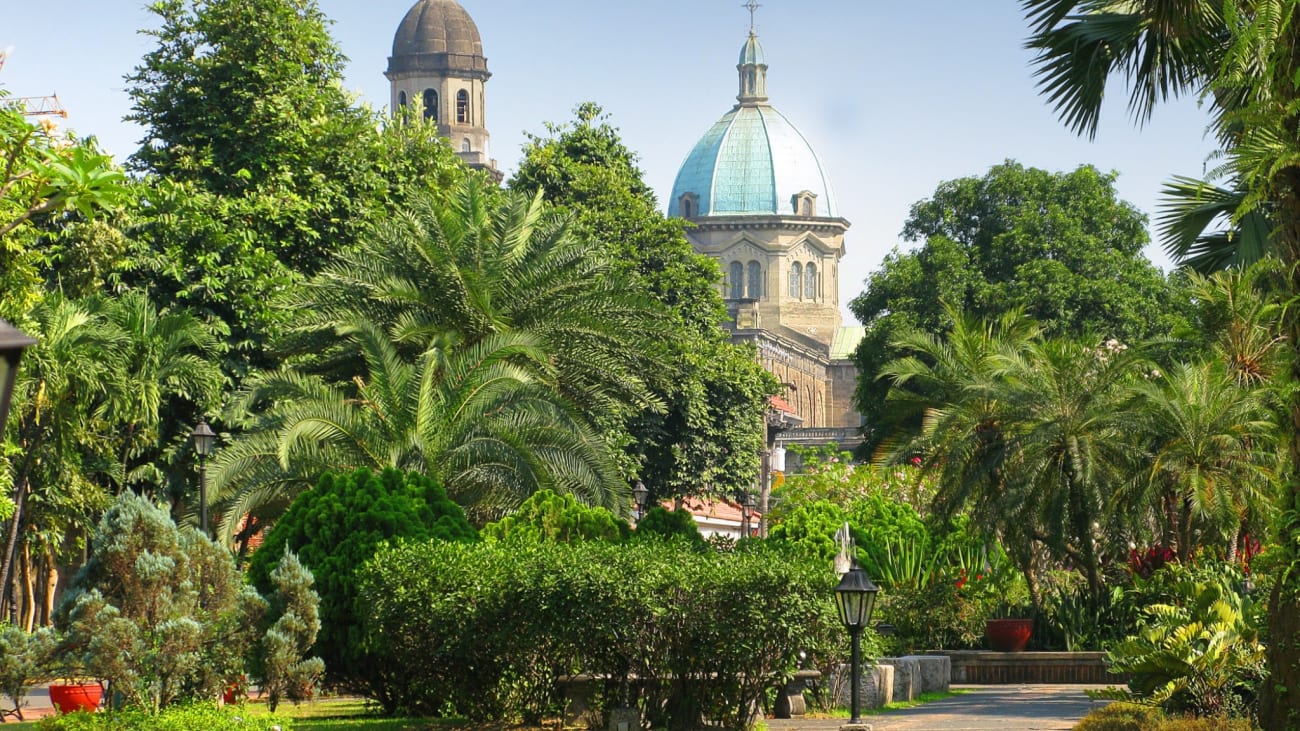 I am not going to deceive you. In the month of November the probability of rain is quite high. For this reason, I want to give you options to take shelter on those days that give no respite. On sunny days, take the opportunity to visit the most emblematic monuments without waiting.
When the day threatens rain, go to an art gallery to admire the exhibition of the month. November is also the time for the Roma Europa Festival, which offers various plays, concerts and dance performances. You can also take advantage of the night show at the Augustus Forum, which lasts until the first week of November, and there's plenty to do!
1. Explore the Sistine Chapel without the crowds
Visiting the Sistine Chapel is undoubtedly one of the top things to do in Rome. However, depending on the time of year, you may feel like a sardine in a can and not be able to appreciate the beauty of this breathtaking place. I'm not exaggerating a bit when I say that November is probably the least touristy time of year. That is, with the exception of November 1st, All Saints' Day.
November is a bridge month. It represents the calm before the frenzy of Christmas, a season in which Rome is once again packed to the rafters. So, even if the day is grey, rainy or a bit colder than usual, it doesn't matter because November will allow you to enjoy Rome almost all to yourself.
Why is November important in the Sistine Chapel?
Did you know that November is an important month in the Sistine Chapel? In this month the frescoes on the ceiling of this sacred place were inaugurated. Specifically, it happened on 1 November 1512. On that day, Michelangelo unleashed his brushes and exhibited, before everyone, his enormous work, a work that you now have the opportunity to admire almost exclusively.
2. Enter St. Peter's Basilica for free and without queues
Entering St. Peter' s Basilica is free, but getting into the Basilica without queuing is more difficult. However, in November, which is one of the months of the year with the least number of tourists, the combination of both factors is possible. The basilica is one of the most important tourist attractions in the city, so, as admission is free, it is usually necessary to stand in the long queue.
In November, the queue is much shorter, so especially if you get up early, you can enter St. Peter's Basilica without queuing and go up to the dome of St. Peter's in one go. In this month, it's all advantages!
3. Visit the November exhibitions in art galleries
If you like art, don't hesitate to explore some of Rome's most interesting art galleries. It's a great plan especially on rainy days in November. You can start your tour at the most famous ones, such as the Borghese Gallery or the National Gallery of Modern Art. These usually have temporary exhibitions, so who knows, maybe you'll like this month's!
The Galleria Doria Pamphilj is another one to have in your camera, as it is the most important private art gallery in the Italian capital. It also includes the Galleria Spada, which houses an art collection spanning the 16th and 17th centuries. Finally, note the Palazzo delle Esposizioni, where, apart from temporary exhibitions, it holds other events and activities throughout the year, so November was not going to be any different.
4. Go to a football match
Why not go to Rome and catch a football match? Check out the November fixture list to see either of the city's two teams AS Roma and S.S. Lazio in action.
If you're a football fan, going to a match in Rome could be the icing on the cake of your trip. Moreover, tickets are much cheaper at this time of year. Not surprisingly, the only way to visit the Stadio Olimpico, home of both clubs, is at a match.
5. See the night-time spectacle at the Forum of Augustus
Summer nights in Rome are special. The warm temperatures allow many of the city's outstanding monuments to host evening shows. Generally, the evening shows close when the temperatures drop. Therefore, I encourage you to take advantage of the last few days of the night show put on by the Forum of Augustus. It usually runs until the first week of November, so you still have some time!
If you were impressed by your visit to the Roman Forum, this show will captivate you. The Forum of Augustus is transformed into an incredible multimedia show that traces the history of this important historical relic. The play of light and sound allows the spectator to be transported to what this place was like during Ancient Rome. I recommend you check the times, but there are usually three shows during the month of November: at 7:15pm, 8:15 pm and 9:15pm. It's definitely worth it!
6. Binge on panettones, the Italian Christmas sweet par excellence
In Rome you can not only eat the best ice cream or the best pizzas. For some years now, supermarkets have been selling some sweets that are a must on the eve of Christmas. From seeing (and eating) them year after year, we have integrated panettones into our Christmas tradition, but the truth is that these brioche-like sweets are of Italian origin. They usually make their appearance in Italy around November, so get ready to feast!
The best thing about panettones is that they are available in different varieties and formats. You can find them with sultanas and candied fruit, with chocolate, with white chocolate, with icing sugar... You won't have any trouble finding them, as they are everywhere, adorning the windows of Rome's patisseries. Very similar is the pandoro, another Italian pastry that is somewhat more geometric than the panettone.
Best patisseries in Rome where to buy a panettone
As I said, you can find these delicious sweets in almost any bakery or pastry shop in Rome. Of course, you can also find them in supermarkets, although, of course, it is not such an artisanal or homemade option. Here are some of the best bakeries in Rome to buy a panettone:
Antico Forno Roscioli. This is one of Rome's legendary bakeries, a must in all travel guides. It is in Via dei Chiavari, 34.
Grué. A pastry shop in Trastevere that sells panettone all year round. It is in Viale Regina Margherita, 95.
Pasticceria Bompiani. The most awarded and, for many, the best pastry shop in Rome. A must. It is at Largo Benedetto Bompiani, 8.
7. Celebrate St. Cecilia's Day in the Trastevere neighbourhood
The 22nd of November is the feast day of Saint Cecilia, one of the most venerated martyrs of the Italian capital in the Catholic Church. In the year 822 her body was found in the Catacombs of Saint Callixtus and from there it was transferred to the basilica that today bears her name, located in the district of Trastevere.
Visiting this church on 22 November can be a very moving experience, given that the Basilica of Saint Cecilia pays homage to this saint, patron saint of musicians. If you happen to be passing by on your walk, don't hesitate to check out the activities in her honour.
8. Get to know the Roma Europa Festival
One of Rome's most important festivals takes place in autumn. So you're in luck because, for sure, if you travel to Rome in November, you'll be in time to attend some of the scheduled activities. The Roma Europa Festival is a cultural event that includes different plays, musicals, performances, dance, etc.
. It takes place in different locations depending on the performance. Some of the venues included in this festival are the Auditorium Parco della Musica, the Teatro Vascello, Mattatoio or the Teatro Biblioteca Quarticciolo, among many others. The best thing about the Roma Europa Festival is that there is a show every day, so one of them will coincide with the days of your visit to the Italian capital.
9. Attend Armed Forces Day
Every 4th November is a bank holiday in Italy, commemorating Italy' s victory in the First World War. It is a day of marked patriotic character in which certain events of interest take place such as aerial exhibitions of the Italian army, changing of the guard ceremonies, etc.
I'm not going to tell you to change your travel dates just to coincide with this event, but if you are in Rome, you may be interested in visiting some points of the city. For example, the Vittoriano Monument, as the President of the Republic usually comes to lay a wreath and the expectation is at its peak.
10. Visit Father Christmas' house
You don't need to travel to Lapland to meet Father Christmas! You can do it during your trip to Rome. This plan is perfect if you travel to Rome with children, but you can also do it even with friends if you travel to Rome at Christmas time because, I don't know about you, but I love everything that smells like Christmas. Since November, Santa's little house is installed in the Castello Di Lunghezza, located in the outskirts of Rome, so it is one of the excursions you can do from Rome.
It is a castle with centuries and centuries of history that, every Christmas, has a guest of honour in its rooms. During your visit you will have the opportunity not only to shake hands with Father Christmas (and pull his beard!), but also to drop off your letters at the post office, visit the toy factory, meet the snow fairy and even see where Father Christmas sleeps. A great plan, don't you think?
The Castello Di Lunghezza becomes a theme park during November and December where there will be shows with polar bears, elves, dolls and Christmas trees. Admission is around €16, although children aged 2-11 years can benefit from a reduced rate. Children under the age of 2 are free of charge.
How to get to Father Christmas' house?
The Castello Di Lunghezza is located on Via Tenuta del Cavaliere no. 230. You can take a regional train from the Tiburtina terminal. Get off at Lunghezza station. The journey time is about 15 minutes. From Lunghezza, it is only a couple of minutes walk.
Temperatures in Rome in November
The weather in Rome in November is very variable and the beginning of the month has nothing to do with the end of the month. While in the first days of November you may not even need a coat to walk in the streets, by the end of November you will certainly need not only a thicker jacket, but also a scarf, gloves and an umbrella.
On the warmer days, you can enjoy daytime temperatures of around 16°C. As the weather gets warmer, however, you will notice that the temperature in Rome will rise and fall. However, as it gets warmer, you'll notice that the highs don't go above 10ºC. That, my friends, is cold. Not to mention the rain, which is a constant almost every other day.
We recommend you take a look at a historical weather chart to get an idea of what the weather will be like on your trip to Rome in November. If you look at the chart, the minimum temperature that can be reached is 7 ºC. It's a full-blown winter, so it's best to plan ahead when planning your trip to Rome and bring plenty of warm clothes. Finally, don't forget to read the post Things to see and do in Rome so you can plan your trip as well as possible.