How to get from Rome to Naples
Going to Rome and fancy a trip to Naples? I'll tell you all the details!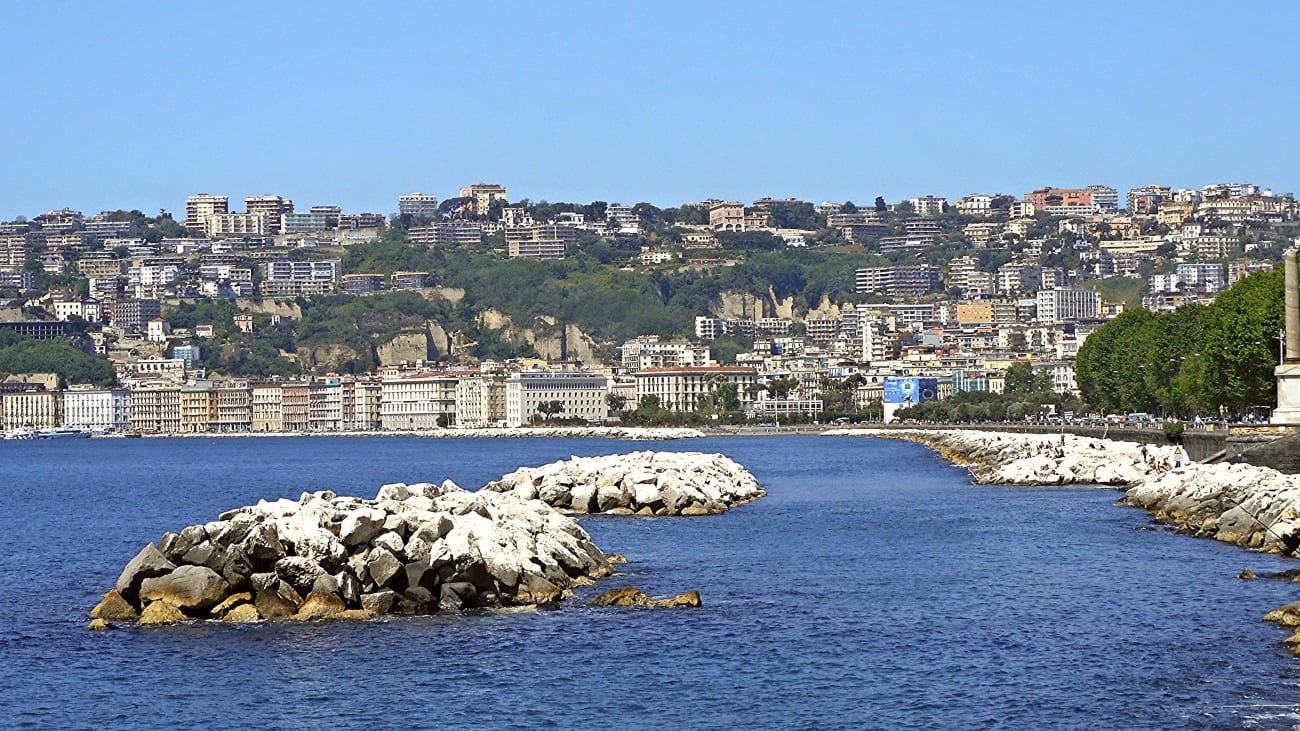 Naples is one of the most charming and authentic cities in southern Italy. Located just 200 kilometres from the capital, it's the perfect getaway if you're spending a few days in Rome.
If you want to take advantage of your trip to the Eternal City to explore other regions of the country, here are all the options available to you to get from Rome to Naples in no time at all.
An organised tour, the best way to get to Naples from Rome
It is very common for travellers to take advantage of a trip to Rome to broaden their horizons and get to know other cities near the capital, such as Naples, for example.
This is a practical and fun way to get the most out of your trip to Italy and to gather as many experiences as possible by exploring other areas of the country in a short period of time.
A trip to Naples from Rome usually takes a full day (between 10 and 14 hours).
What will you see on the tour?
Throughout history, Naples has belonged to many kingdoms and this is reflected in the morphology of the city. It has, therefore, many places of interest to see such as the Piazza del Plebiscito (with the Royal Palace, the Basilica of San Francesco di Paola, the Salerno Palace or the Prefecture Palace), the Chapel of San Severo with the Christ "Velato" or the Via San Gregorio Armeno (famous for its Christmas markets), among many others.
Accompanied by a guide, during the tour you will see why it is so captivating for tourists, it leaves no one indifferent! Already at the beginning of the 19th century, the German poet J.W. Goethe wrote that "the city is a city of the city". Goethe wrote that "Just wander through the streets and open your eyes to see inimitable spectacles". As you can see, the essence of Naples has not changed despite the passage of time and that is something that, as travellers, we love.
What if I combine a visit to Naples with another site?
Since the city of Naples is very close to Pompeii (only 30 minutes away by road), I recommend that you take advantage of this excursion to Naples from Rome to visit the famous archaeological site as well.
Visiting Pompeii is a must during a trip to Italy and combining it with an organised tour to Naples is a unique opportunity to see many important places in the country, without spending a lot of effort to prepare the excursion and saving time and money.
By bus, the cheapest way to get to Naples
You can buy bus tickets to Naples from as little as 12 euros if you choose to skip the organised tours and go it alone.
Some of the companies that cover the service are Flixbus, Itabus or Marinobus. You can book your seats online and the tour lasts approximately 2 hours and 30 minutes.
By car, the most flexible way to get there from Rome
Rome and Naples are about 200 kilometres apart and are easily accessible by car.
If you opt to hire a car to explore Naples you will have a little more flexibility in your plans as you can tailor the route and timing to suit your interests, skipping certain stops along the way or staying longer where you want to go.
Getting to Naples from Rome by car is easy. Just take the A1 motorway, which is well signposted. The journey on this road takes around 2 hours and 20 minutes and has a toll which costs around €15.
Renting a car to see Naples is a good option if you like road trips and want to explore other charming villages along the way that you wouldn't be able to visit by public transport.
By train, the fastest way to get to Naples
The train is the fastest way to get from Rome to Naples. They depart from Termini Station (in the centre of the capital) and arrive at Naples Central Station.
Ticket prices and journey times depend on the departure time and the type of train you are travelling on. You can buy them through Italo or Trenitalia.
Italo or Frecciarossa: These are high-speed trains which take around 1 hour and 15 minutes to reach their destination. You can find tickets from €18.
Intercity: These trains take about 2 hours and 30 minutes to arrive. You can buy tickets from 19€
Regionales: These trains take around 3 hours to arrive. You can buy tickets from €12
By Plane, the most expensive way to go from Rome
The direct flight from Rome to Naples only takes about 50 minutes but I don't recommend it because you have to add to that time the transfer to the airport, going through security checks, waiting times at the terminal, etc.
Calculate that going to Naples from Rome by plane will take you more than 3 hours in total and tickets are very expensive compared to other means of transport, around €80. It's not worth it!
---
When is the best time to go to Naples from Rome?
As with Rome's climate, the best time to visit Naples is in spring and autumn, when temperatures are pleasant and the atmosphere is relatively dry.
Another advantage of Naples' climate in these seasons is that the streets are livelier than in winter but nowhere near as crowded as in summer, so there is more peace and quiet to access the major tourist attractions.
Although summer is the ultimate holiday season, I wouldn't recommend going to Naples in this season as the weather in the city is quite hot and humid and you'll feel too hot and sticky to go sightseeing and everything is crowded with tourists!
How much does an organised tour to Naples from Rome cost?
From 98€ you can find options on Hellotickets. The prices of organised tours can vary depending on certain factors such as the length of the tour, the size of the group, whether it is a private activity or not, the tourist attractions that are part of the itinerary, the activities that are done during the tour or whether the excursion includes the services of a guide.
Why take an organised tour to Naples from Rome?
Although you can do the tour on your own, in my opinion organised tours are the best way to go to Naples from Rome.
They are very convenient! You don't have to worry about any aspect of planning the trip, just buying the tickets and having a good time.
With an organised tour you'll avoid the last minute hiccups that might arise if you go on your own.
You'll make sure you get the most out of your tour time.
You'll be accompanied by an expert guide who will tell you plenty of anecdotes and stories you might otherwise miss.
And if you're travelling alone or as a couple, you'll be accompanied by a group, so the tour will be even more fun.
You'll be able to rest on the way back to Rome, without having to keep an eye on the public transport timetable all the time to get back.
All advantages!
Other cities you can visit on an excursion from Rome
Naples is one of the cities that appears in all the lists for trips from Rome because of its particular charm that leaves no one indifferent and its proximity to the capital.
But there are many more! If you are travelling to Rome and you want to visit cities other than Naples, take a look at these suggestions: