Fiumicino-Rome Airport Transfers
Here are the best options for getting to your hotel from Rome airport if you land at Fiumicino.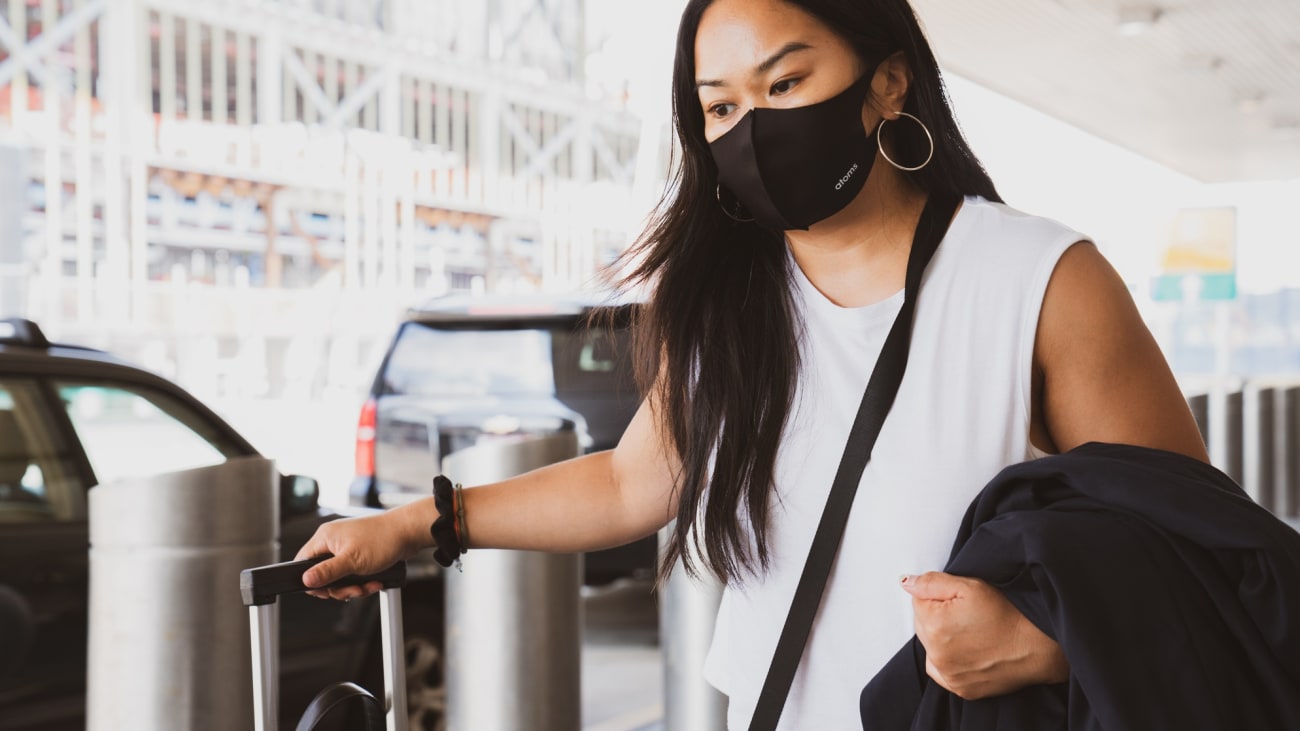 The city has two airports, Fiumicino, the main airport, and Ciampino. If you're flying into Fiumicino, this article is here to make your life easier once you land.
There's nothing like a bad experience at the airport to kill your desire to make a trip, so read on to find out how to make getting to Rome from Fiumicino airport as easy as possible.
Options for getting to Rome from Fiumicino airport
Here are the best options for getting to your hotel once you get off the plane. You can share the journey with other travellers or choose a private one, depending on what suits you best. Or if you prefer to save as much as possible, choose the bus option, which you can also book for the return trip.
Shared arrival transfer from Fiumicino to Rome
Shared transfers between Fiumicino and Rome
Shared transfers are one of the best options for getting to your hotel comfortably when you land at the airport. They work in a very simple way: you book them in advance, when you arrive at Fiumicino you have a minivan waiting for you to pick you and other passengers up to the number of seats, and the driver sets off for Rome to drop you off at your hotel.
For all the advantages they offer, shared arrival transfers from Fiumicino to Romasonare a very reasonably priced option and you avoid having to buy a ticket for a bus or train and lugging your bags through crowded public transport.
There is also the possibility of booking a shared departure transfer from Rome to Fiumicino which will make your last day in Rome a much calmer and more bearable experience so that you can bid a leisurely farewell to the great beauty of the Eternal City.
Private transfers between Fiumicino and Rome
The premium option for getting to Rome from the airport. A private arrival transfer from Fiumicino to Rome works in much the same way as a shared transfer, but only you and your companions are in the vehicle. If you are travelling with a family or a large group of friends, this is the best option if you are going to fill the 6 seats in a vehicle, as it will cost you a similar price to a shared transfer and you will be able to travel in company.
However, if you are staying in different places, bear in mind that this transfer only stops at one destination.
As with shared transfers, you can book a private transfer from Rome to Fiumicino and enjoy your last day in Rome without any hassle or stress.
What you need to know before booking a transfer between the airport and the city
You will be asked for some information about your flight, such as the flight identification code and the approximate landing time (in the case of arrival transfers) or take-off time (in the case of departure transfers). This will allow the operating company to inform the driver of any delays, at which exit to wait for you and, for the return transfer to the airport, to know what time to pick you up and drop you off at the airport so that you do not have any problems.
You should also give your telephone number so that the driver can contact you to inform you of any changes to the service that you should be aware of.
How long does it take to get to Rome from the airport? Around 45 minutes if you are lucky, and can be slightly delayed if there is traffic.
Your driver will wait for you for a maximum of 30 minutes. So don't rush off the plane, there's no rush: the driver will have your flight details and will know roughly how long it will take you to get to the meeting point.
You are allowed one suitcase and one handbag, and the driver will help you put your luggage in the luggage compartment. If you are travelling with special luggage such as an instrument, a bicycle or a gadget, I recommend that you contact the transport agency before booking or, if you can, report it in the comments at the time of booking.
Transfers usually only cover the central area of Rome, so if you are staying outside the centre, this transfer may not work for you. If in doubt, it is best to check at the time of booking if your hotel is included, and if it is not, you can easily return the booking.
How to get to Rome from Fiumicino: other transport methods
In case you don't want to book a transfer for price reasons or just want to get to Rome like a local would, here are some other options for getting to the city from Fiumicino airport.
One thing to avoid under any circumstances are private cars offering to drive you to Rome for what appears to be a low price. If you think about it, it won't be much cheaper than a transfer, and you never know what might happen even though Rome is a very safe city to travel in. Instead, choose one of these alternatives:
Getting to Rome from Fiumicino by bus
The return bus between Rome and Fiumicino is a very cheap option and the good thing is that in this case you can book your ticket in advance. Some buses stop at Termini Station and others at different points in the city centre, depending on the transport company.
The journey takes about 45 minutes, with buses leaving every 30-40 minutes from Fiumicino airport. You'll have room to leave your bags and any luggage you're carrying, as there are no restrictions here.
You can also take the bus back to the airport from central Rome, with stops at Termini, the Vatican and Via Aurelia.
Getting to Rome from Fiumicino by train
You can get to Rome by train in two ways. One is to take the Leonardo Express to Termini station, which takes 55 minutes and costs €15. The other option is the FL-1 train, which takes a little longer to get to Rome (about 1 hour 15 minutes) but costs a little cheaper at €8.
You can also use these trains to get back to the airport from Rome. At Termini station you can buy a ticket and get on the train.
Getting to Rome from Fiumicino by taxi
An option that I don't really recommend, as you pay a similar price to the transfers but without all the advantages of booking in advance. In any case, if you were planning to take public transport but regret it at the last minute, keep in mind that the official price fixed by the Rome City Council to get to Rome by taxi from Fiumicino is 48 €.
My advice is to make sure before you get on the train that the driver is going to charge you this rate, and to negotiate in case they want to charge you extra for a night journey or luggage allowance.
Getting to Rome from Fiumicino by rental car
Finally, an option that is not too popular but may give you an idea of how to organise your trip is to hire a car at the airport. This is especially useful if you plan to make several excursions to other cities during your stay in Rome, as you will save on transfers while securing your method of transport.
If you choose to rent a car, you will have several options to do so at the airport, at the counters of the various car rental companies.