What To Do Near Pompeii
Pompeii is in a very good location not only to visit its archaeological site but also to enjoy the nature and the landscape. Here is a list of my favourite places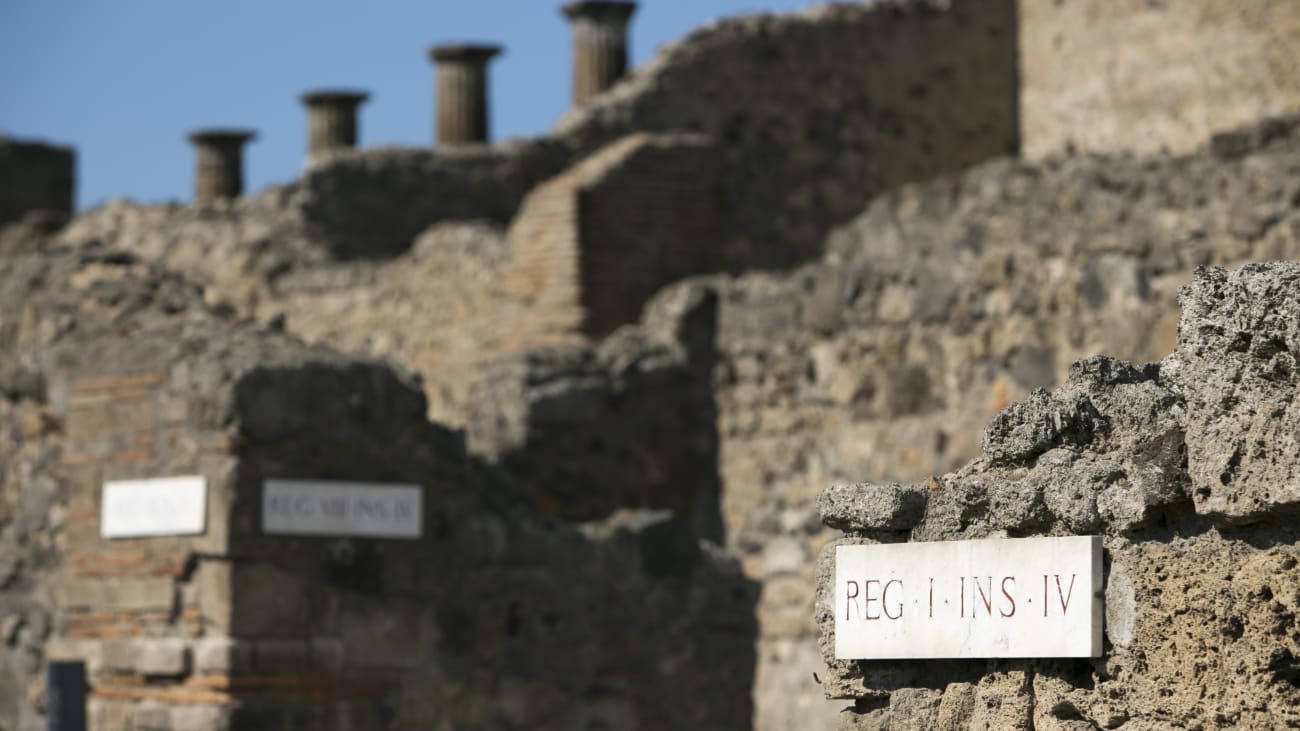 Just over 20 kilometres from Bella Napoli lies Pompeii, the Roman city petrified under the lava of Vesuvius. Its strategic geographical location makes it just one of the stops you can make along a route through this beautiful part of Italy.
If you've already done your homework by booking your excursion to Pompeii and Naples from Rome and have time to plan how to continue touring the area, make a note of the must-see places near Pompeii and even consider booking a private guided tour of Pompeii. If, on the other hand, you prefer to walk around freely, you can book your ticket to Pompeii and go at your own pace.
1. Climb Vesuvius
It is undoubtedly the dreaded protagonist of Pompeii's history. When it erupted almost 2,000 years ago, it buried the city (and many of its citizens). You have several options depending on whether you are going from Naples or Rome. Here are the main ones:
If you have been visiting Pompeii, you can get from there to Vesuvius by bus for less than €3. Once there, if you have enough time and energy, I 100% recommend the climb up the volcano. You'll see the crater in all its splendour and get the best views of Pompeii and the surrounding area.
If you want to make the most of your visit, don't hesitate to book a hiking tour of Mount Vesuvius from Pompeii or you can also live a unique experience by booking a horseback ride on Mount Vesuvius with transport from Pompeii.
2. Travel back in time at Herculaneum
Declared a Unesco World Heritage Site along with Pompeii, Herculaneum was another of the cities that fell victim to the lava of Vesuvius. If you want to get there comfortably, you have several options from Naples:
Once there, you will see several temples, remains of the thermal baths ..... In general, it can be said that this city is even better preserved than Pompeii, as there are some buildings that have been able to preserve their two heights. In fact, the height of some of the columns that are still standing is truly incredible.
You will also see mosaics and the remains of a city that, in its day, was home to inhabitants who had even greater purchasing power than those of Pompeii. Completing your trip with a private guided tour of Pompeii is a great option, as it is also less touristy and the visit is very authentic. In this short documentary you have an appetizer to give you a taste of what to expect.
3. Get lost in Naples
Naples is chaotic, it is the heart of the most traditional Italy, the cradle of Italian gastronomy and of the love for the family and the "mamma". Its sea views, its exceptional bay, its mild climate practically all year round and its exquisite pizzas make it one of the most visited cities in Italy. If you are in Rome, I recommend you book an excursion to Naples and Pompeii or even a two-day trip to Naples along with other cities such as Pompeii, Capri and Sorrento and enjoy all its charms.
And, of course, if you have been to Pompeii specifically, don't hesitate to come to Naples. It is just over 20 kilometres away and can be reached by train in about 40 minutes. You can 't miss the opportunity.
Once there, book a tour of Naples and visit all the must-sees: the incredible Piazza del Plebiscito and the famous Umberto I Gallery. And don't hesitate to lose yourself in the streets of Quartiere Spagnolo and the Spaccanapoli area to discover the true essence of Naples.
4. Experience a few days of cinema in Capri
Washed by the Tyrrhenian Sea, idyllic Capri is a colourful little island full of life that will allow you to experience the Bella Vita at its best. Its famous blue grotto and the Faraglioni rock will not let you put your camera away for a second. So don't hesitate and book an excursion. Here are some suggestions:
Once there, you can't miss the chance to go to the town square for an aperitif under the last rays of sunshine of the day. You will feel like a real Italian film actor or actress. The luxurious atmosphere is totally film-like. And during the day, take the opportunity to take a boat trip and swim in the crystal clear waters of the Tyrrhenian Sea. An ideal way to forget about the outside world: Capri is a dream and you won't want to wake up!
5. Visit the Amalfi Coast
Bathed by the Tyrrhenian Sea and in the middle of the Gulf of Sorrento, south of Naples, lies the beautiful Amalfi Coast. Praiano and Ravello are just some of the wonders this coast has to offer.
Colourful little houses, terraces overlooking the sea, charming villages... A holiday on the Amalfi Coast is the quintessence of Italian life: time stands still here and it seems as if everyone is on holiday. Aperol in hand, enjoy a good pasta with clams and take a dip every morning while contemplating the colourful and tasteful cliffs.
If you are staying in Rome or Naples you have several options to get there:
And if you are in Pompeii, you can choose from the following excursions: