Berlin Pass
If you want to take advantage of all that Berlin has to offer at a great value price, read on for the Berlin Pass.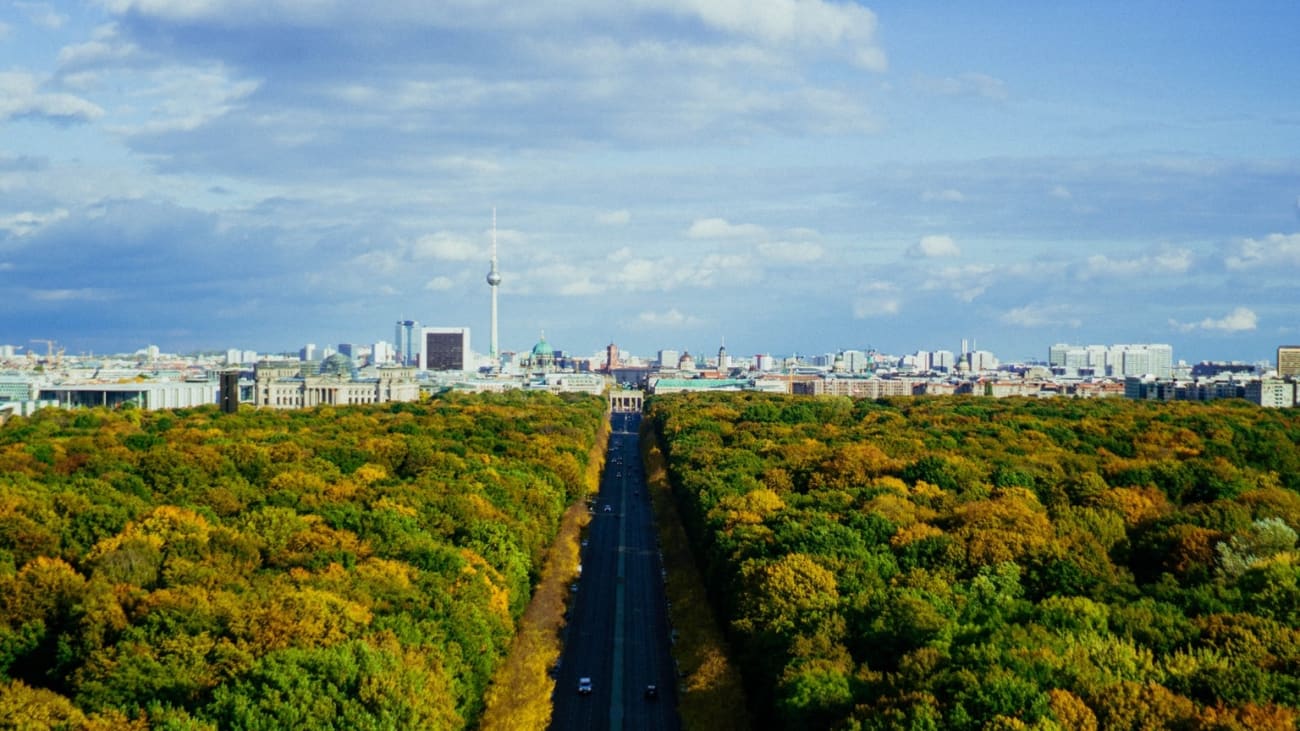 When sightseeing in Berlin, ideally you want to have all the time and money in the world to enjoy what the city has to offer, but as this is not always the case, there is one way to save time and money: the Berlin Pass.
1. What is the Berlin Pass
The Berlin Pass is a sightseeing pass designed to allow visitors to Berlin to see the main sights with a range of benefits and save money and time. By paying a fixed amount you will be able to:
Free entry to over 50 museums and monuments in Berlin without waiting in line.
Get discounts in selected restaurants and shops
Take a cruise on the river that runs through the city
Enjoy a sightseeing bus tour
Get a colour city guide to help you plan your trip
Use the city's public transport for free if this option is selected
Day Passes
Depending on your travel plans, you can choose between the two-day Berlin Pass and the three-day Berlin Pass and, for a small extra charge, you can add free use of the city's public transport covering zones A, B and C to either.
2. How the Berlin Pass works
The way any city pass works is simple: you activate it with the first use and from then on you have a certain amount of time to benefit from its advantages by showing it at the entrance of museums and monuments. Once you arrive at the tourist site in question, pay attention at the main entrance because there is usually a special entrance for those who have this card to get through without waiting in line.
You can buy the Berlin Pass in Berlin, but you can also get it easily online and choose between picking it up in Berlin at an authorised point or having it delivered to your home address. Once you buy it you have a two-year period to activate it, so you don't have to worry about your travel plans being changed or cancelled. By purchasing the Berlin Pass online you can resolve any queries you may have by email when making your booking.
Prices per time of use
2 days: 99 euros
3 days: 119 euros
2 days + transport: 115 euros
3 days + transport: 145 euros
Special rates
Children under the age of six do not need a Berlin Pass to use public transport and to enter most of the city's museums and monuments free of charge when accompanied by an adult. There is a special pass for children aged 6-14 which includes the same as the adult pass but at a reduced price.
Ana's Traveller Tip

Calculate the distance from your accommodation to the sights you plan to visit to see whether or not you should add the transport option to your Berlin Pass.
3. What attractions and experiences are included in the Berlin Pass
You already know what the Berlin Pass is, how it works, how to buy it and what the benefits are. Now I'll tell you about the most interesting part: what free entrance to museums and monuments it includes and what experiences you can do during the time you have it active, also for free.
The Wall Museum
Located at Checkpoint Charlie, the most famous of the Berlin Wall's border crossings, this museum is dedicated to the history of the wall that separated the city of Berlin in two and the Cold War years. An ideal option for an in-depth look at how this historical period affected the inhabitants of the German capital and how it has influenced what the city is today.
Pergamon Museum
The most visited museum on the famous Museum Island, one of the most important museum complexes in Europe. It houses Islamic and Near Eastern art, including the Pergamon frieze and the Market Gate of Miletus.
Climbing the Berlin Cathedral
One of the best places to contemplate the views of the city while visiting one of its most recognisable buildings.
Old National Gallery
Techniques such as classicism, romanticism, impressionism and modernism mingle in this renowned gallery.
Bode Museum
Also located on Museum Island, this museum houses Byzantine art and is a favourite among treasure hunters.
Madame Tussauds Museum
This is one of the best wax museums in Europe and the quality and quantity of its figures makes it well worth a visit. It can also be a fun plan for the whole family.
Sightseeing bus tour with free stops
This is one of the main advantages of the Berlin Pass. On a day of your choice you can take a sightseeing bus tour of Berlin with panoramic views and on-board commentary. This tour also includes free stops, i.e. you can hop on and off the bus at as many stops as you like, using it as a means of transport to make your sightseeing in the city easier.
City River Cruise
If you travel to Berlin in summer (in winter the cold temperatures do not allow it) you will also have access to a one-hour cruise on the river Spree. I recommend you take advantage of this opportunity; you have different timetables and it's an ideal opportunity to enjoy the sights of the city without rushing or stress.
Bicycle tour of Berlin
During your visit to Berlin, especially in good weather, you will see hundreds of passers-by cycling around the city. This is a very popular mode of transport in the city and is also an original and comfortable way to take a guided tour of the city's main sights.
Jewish Museum
You'll recognise it by the architectural complex on the surface and it's a must on any visit to Berlin. Set aside at least two hours to see it, as it contains a multitude of testimonies and contextual elements that will help you immerse yourself in a dark period of German history.
Stasi Museum
Dedicated to German espionage and the different historical moments in which it played a fundamental role in the development of the war and the future of the country.
Museum of Photography
This museum analyses different themes through photography, both by the most renowned personalities of the genre and by contemporary photographers.
German Historical Museum
More than 8,000 objects of different types speak of the different periods of German history in this interesting museum. A must for history buffs.
Legoland
A paradise for the little ones and a fun and curious visit for adults. In the Lego complex you can switch off from the stress of the city for a few hours.
Walking tours of the city
This is a must-do when visiting any city. Having an expert guide accompany you on a walking tour not only means discovering interesting corners of the city that you wouldn't otherwise visit, but also learning important facts and historical facts that will help you appreciate everything you see during your trip even more.
Ana's Traveller Tip

There are many museums in Berlin that are closed on Mondays; bear this in mind before activating your Berlin Pass.
4. Is it worth buying the Berlin Pass?
Before you decide to buy this or any other tourist card, my advice will always be the same: plan your trip and do the maths. A city pass is a great way to save money and time, but you need to plan ahead to make the most of it.
Yes, when
Your idea is to visit the city at an intense pace during the time the Berlin Pass is active and see two or three museums and monuments per day.
You will be using the city's public transport on a regular basis, either because your hotel is far from the city centre or because you do not plan to walk.
You are visiting the city in high season for a weekend and want to save waiting time.
You are interested in experiences such as a cruise or sightseeing bus tour.
No, when
The museums you want to visit are closed on one of the days your card is active.
You can access the museums or monuments with any kind of special discount (group, age, profession, etc.).
You only want to visit two or three museums during your visit and the individual ticket costs do not cover the cost of the card.
Whatever you choose, remember that Berlin is not just about museums and monuments; there are neighbourhoods and green spaces to walk around, as well as sights that don't require entrance fees. Book at least one of the days of your trip to walk around Berlin at your leisure without the need for a rush or a timetable.
5. Difference between Berlin Pass and Berlin Welcome Card
If you've done the maths and planning and you've come to the conclusion that the Berlin Pass isn't for you, you can also check out the conditions of the Berlin Welcome Card before you decide not to buy a tourist pass. This is another option with which you can also save money during your visit to the German capital and I have written everything you need to know about the card here: Berlin Welcome Card.
The main difference between the Berlin Welcome card and the Berlin Pass is that the Berlin Welcome card is more focused on free public transport (it has it incorporated in all its modalities) than on tickets to museums and monuments; in its standard version you will be able to access with discounts to the main points of interest of the city, but not for free. On the other hand, while the Berlin Pass is valid for two or three days, the Berlin Welcome Pass can also be used for 4, 5 or 6 days.
Currently it is not available on the Hellotickets website any of these tourist passes of Berlin, but you can take a look at the rest of activities that may interest you in your trip to the German capital. As a suggestion, do not miss some of the best museums of the city or climb the famous Berlin TV Tower.
6. If you're interested in buying the Berlin Pass, you might also be interested in
There is one visit which is not included in the Berlin Pass and which, if you have time, is well worth doing during your trip to the German capital: the tour of Charlottenburg Palace.
This 18th century palace is the most important palace in the German capital and, as well as being able to enjoy its sumptuous interior decoration, it has impressive gardens which are open to the public free of charge. The visit is ideal to get away from the stress of Berlin's city centre, is easily accessible by public transport and will take you no more than a morning.
In addition, Charlottenburg Palace also offers premium experiences such as a classical music concert by the Berlin Resident Orchestra or an elegant three-course dinner in the Orangery. If you are interested in finding out more about this experience, you can visit this article on Charlottenburg Palace in Berlin.
Frequently asked questions
Is the Berlin Pass worth it?

Yes, as long as you plan to visit several attractions in the city. Make a list of the prices of these attractions separately and see how much you could save with the Berlin Pass.

What is included in the Berlin Pass?

It includes free entry to over 50 museums and monuments without queuing, discounts in shops and restaurants, a river cruise and sightseeing bus ticket, a city guide and access to public transport.

What are the highlights of the Berlin Pass?

The Berlin Cathedral, the Wall Museum, the Old National Gallery and the Jewish Museum, among many others.

How much does the Berlin Pass cost?

It depends on the number of days you hire it for and whether you want to have access to public transport included. In general, you can get it from around 93 Euros.