10 things to see and do in Paris in June
June marks the beginning of the high season, the most dynamic and energetic phase of Paris, and welcome to summer in the city of love!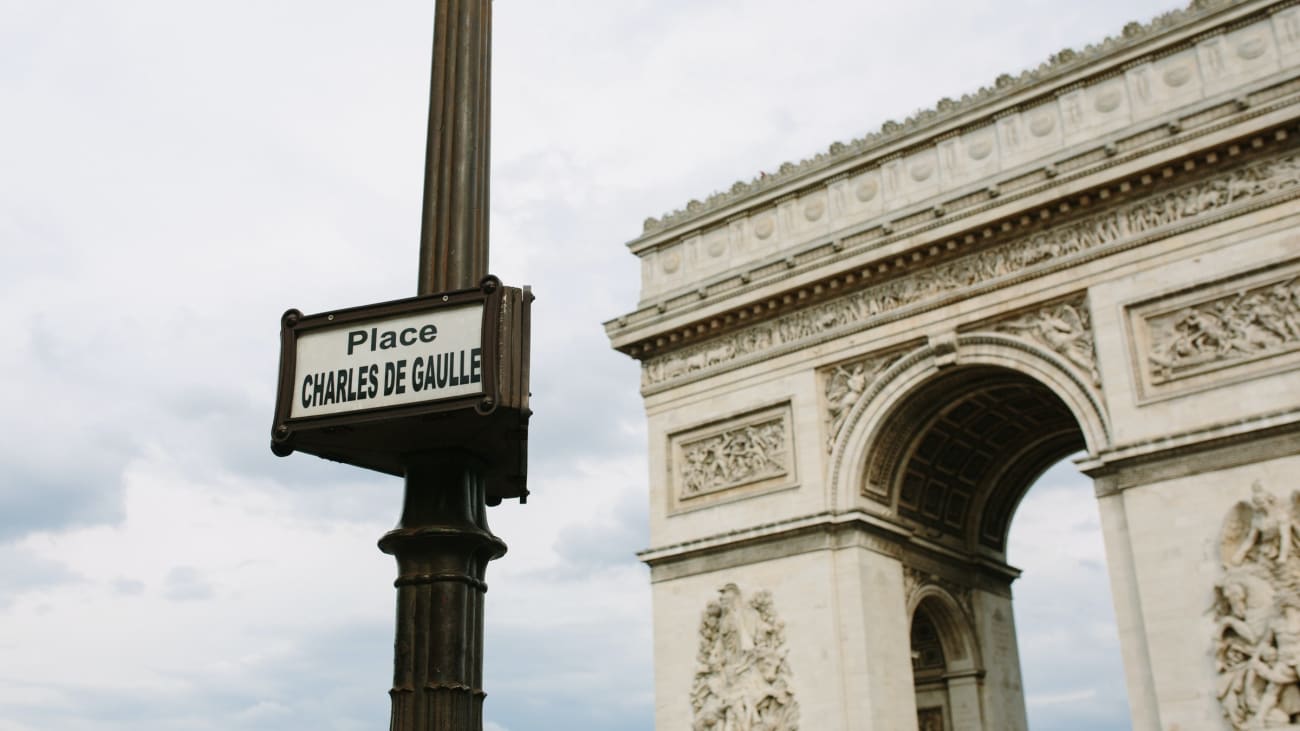 The events you'll find in Paris in June are quite a spectacle, and focus mainly on art**(Fête de la Musique, Chopin Festival, Paris Jazz Festival**) and fun**(The French Open, Paris Beer Festival, Paris** Bicycle Festival).
While you'll certainly see more tourists than in previous months, it could all be compensated for if you're interested in fun and spectacle. June is not the most touristy month either, so it's not a bad idea to take advantage of this time to unwind in this magnificent city.
1. Take part in the Fête de la Musique
The Fête de la Musique is accompanied by musical events in Montmartre, the Marais, Place de la Bastille, Place des Invalides and the Champs Elysées. All genres of music are included, from rock, rap and jazz to classical music. The Festival de la Musique is usually held at the end of June
All over Paris, and in virtually every city and town in France, free music concerts take to the streets, parks and even metro stations to celebrate the start of summer in Paris.
Live performances can be found outside in every arrondissement and concerts are held in the most unusual spaces, as well as everywhere you can imagine. For more information visit the official event website.
2. Create your own piece of street art in Paris
Not all art in Paris is found in museums. That's why I advise you to book a graffiti workshop in Paris where you can appreciate an art that is becoming more and more popular and influential - street art! And you'll be able to actively participate in this experience.
A team of professional street artists will teach you the best techniques to create your own work of art with aerosol spray paint and be able to paint it on a mural, leaving your mark on a street in the French capital. This 2-hour activity includes all the material and equipment: oxygen masks, drawing pencils, gloves, sprays and other tools necessary for the workshop.
You will also receive a didactic lesson on the principles of graffiti drawing. Discover a new vocation!
3. Have fun like a kid at the Fête des Tuileries - Paris Fair
It's like the fairground of your childhood, with trampolines, bumper cars and candyfloss. The small fairground fills a corner of the Jardin des Tuileries, ending at the edge of the Place de la Concorde. The fair takes place at the end of June and usually lasts a week, so if you're in Paris for 3 days or more, you should consider stopping by this fair for at least a day, and if it's at night in Paris, so much the better.
There are plenty of scary rides, fun games and lots of pop-up restaurants serving fast French grilled food. A great place to visit if you're travelling with children to small Paris. There are even several attractions that are reminiscent of the rides at Disneyland Paris, a visit you certainly can't miss if you're staying several days in Paris - discover the magical world of Disneyland Park and the Walt Disney Studio!
4. Go cycling at La Fête du Velo - The Bike Festival
Created 20 years ago, the annual aim of the Bicycle Festival is to raise awareness of cycling. Held on the first weekend in June across France, it features bike races, cycling events and workshops.
You can rent a bike and join the thousands of Parisians as they pedal around the city celebrating Le velo! or you can also book a bike tour of Paris. You will appreciate how many street vendors participate in this event by selling bottles of water and fruit. Not to mention that many restaurants offer special menus and more focused on recharging your batteries on a weekend when a lot of energy is consumed.
The tours of this festival will give you spectacular views of the Eiffel Tower, Notre Dame and the occasional cruise on the Seine River if you're on your lucky day.
5. Enjoy the music at the Chopin Festival
The annual festival is held in the Parc de Bagatelle and features afternoon and evening concerts with pianists from all over the world. If you are a Chopin lover, don't miss it. The Chopin Festival takes place at the end of June and includes other musical mini-events to add to the event.
The event came about as a way of celebrating the career of the great musician Frederic Chopin, or better known as the most romantic piano composer in history. In 1983, the Chopin Society, in its wisdom, created the annual Chopin Festival to celebrate the artistic career of this great man and to attract fans of his musical style, making it possible for his music never to be forgotten.
6. Catch up on all the latest musical news at the Paris Jazz & Blues Festival
This international event is heralded as one of the best music festivals in the world and takes place over four weekends in the beautiful Parc Floral de Vincennes. The full line-up is released in mid-May. One of the best parts of the festival is that the concerts are free and include admission to the park.
The event kicks off at the end of June and runs until mid-July in Paris,so be sure to visit the festival's official website to stay as up to date as possible.
7. Enjoy the seventh art at the Champs Elysées Film Festival
The red carpet is rolled out: Paris, cinema and summer. This fun film festival presents 80 French and American films in the cinemas of the Avenue des Champs-Elysées: Le Balzac, Gaumont Marignan, Le Lincoln, Publicis Cinémas, UGC George V and Club de l'Etoile.
In addition to the screenings, there are industry events with a series of panel discussions and a competition to choose the six best films of the festival. The festival takes place in mid-June and usually lasts around a week. So you already have plans if you are spending 7 days in Paris.
While the Festival is spectacular and very famous nationally and internationally, if you are in Paris for 4 days, or less, I would recommend enjoying the presentation rather than the films themselves, as this can be very time consuming. In other words, being in Paris for a short time, it is advisable to make the most of your short stay. Here's a post on more tips for visiting Paris so that everything goes smoothly.
8. Toast at Le Mondial de la Bière - Paris Beer Festival
Craft beer lovers come together to raise a glass at the historic Maison de la Mutualité and discover a world of beer with tastings and masterclasses. This festival takes place in mid-June and is considered one of the most fun festivals.
Eightybrewers will be represented along with the best of Paris street food. If beer is a drink you enjoy, you should join this mega-celebration and elite gastronomic event Le Mondial de la Bière awaits you!
9. Discover the Nuit aux Invalides - The Night of the Invalids
Witness the historic night of "Les Invalides" at the (Cour d'Honneur, Hotel des Invalides, 7th arrondissement) in a dazzling sound and light show.
The show highlights the events of the First World War, told through the eyes of a child. The eye-catching show is lit by 1,000 candles and features the latest laser technology.
Don't speak French? Don't worry, the show is available in English. La Nuit aux Invalides takes place at the end of June. However, to be sure of being there, it is advisable to book a place on the event site.
10. Join the Marche des Fiertés - Paris Pride Parade
The Paris Pride Parade (called March des Fiertes LGBT) has been held annually for 41 years and has been attended by one million people each year. It is also one of the largest Pride Parades in the world. Starting at Place de la Concorde at 2pm, the parade ends at 5pm at Place de la Concorde, though of course the festivities continue well beyond that. You'll even see flags around some of Paris' landmarks.
It's a full-on celebration with free concerts, dancing and, of course, a giant parade. To find out which day in June falls visit the official event site.
Paris weather in June
The average temperature in early summer in Paris is around 17 degrees, with lows of 13 and highs of 20.
Although there is always a chance of rain (so be sure to bring your umbrella), the weather tends to be quite nice and makes exploring the French capital much more fun. You'll also want to consider bringing sunscreen and hats for those days when the thermometer rises!
What to wear and what to pack for Paris in June
Although the weather is generally quite warm, you'll need to allow for rainy days, as well as some cool nights. Cardigans, light jackets and scarves are perfect for when it's warm during the day and cooler at night in Paris.
Paris is a city best explored on foot, so you'll want to pack comfortable walking shoes. Although many mistakenly believe that you should "dress up" completely to visit this European city, the truth is that you don't have to dress up every time you go out.
Things to know before you visit in June
You should know before you go that, unlike Paris in May**, when the tourist season is still starting to ramp up, June sees the start of peak visitation, which means you'll have plenty of company around the city. So it pays to know how to get around Paris, especially using the Paris metro.
A tip: you should book accommodation well in advance, especially when special events and holidays are coming up.