Paris Disney Parks Opening Hours: everything you should know
Would you like to go to Disneyland Paris? Take a look at the theme park opening times to plan your visit in detail.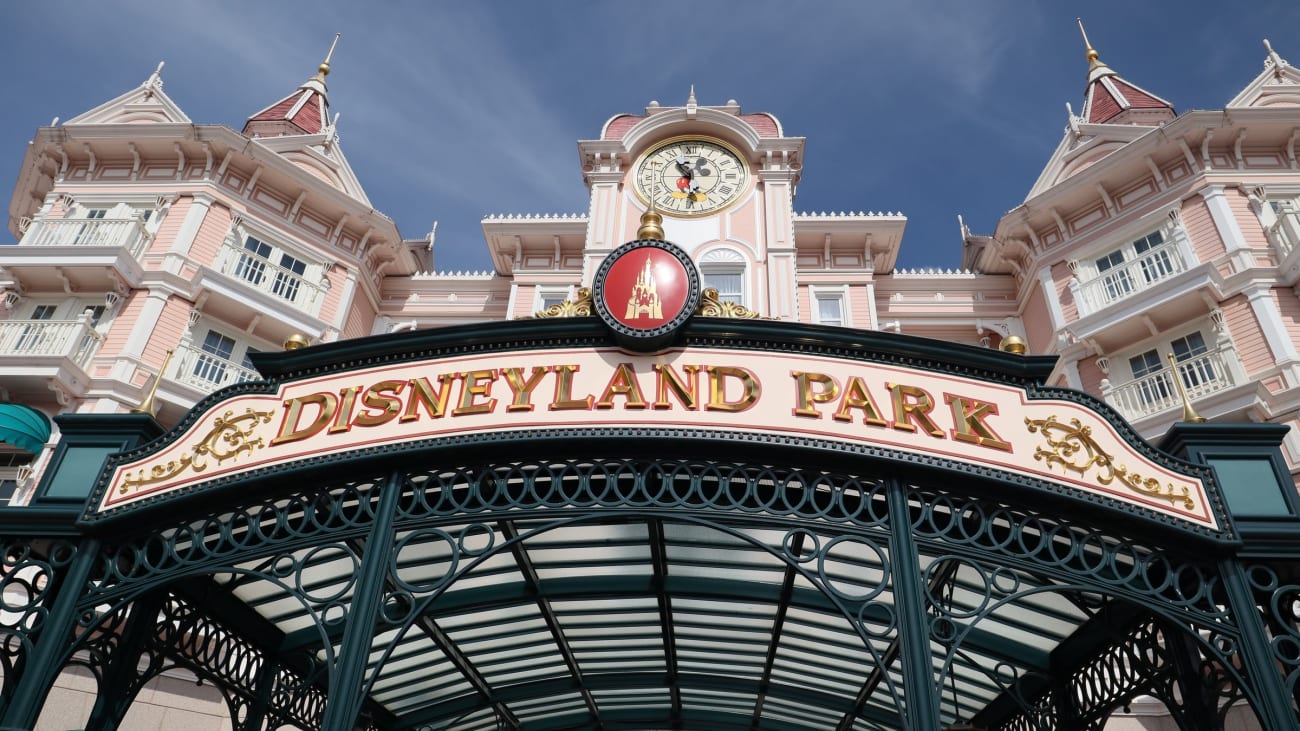 Disneyland Paris is a dream come true for many people! In fact, it's one of the most popular tourist attractions in the French capital and tickets to visit Disneyland fly.
One of the things you'll need to consider when organising your trip to Disneyland Paris is the opening hours. In order to get the most out of this experience you will need to know when it opens, how to save time in the queues or what is the best time to go. I'll tell you that and much more in this post - read on!
What are the opening hours of Disneyland Paris?
The Disneyland Paris theme park is open every day of the year but the opening hours vary depending on the season, which means that they are not always the same. That is why, when planning your visit and buying your tickets to the park , I advise you to check the opening hours on the Disneyland website.
Depending on the number of visitors expected on certain days of the week or in certain months of the year, opening hours are extended or reduced to make the most of the park's attractions and shows.
Thus, for example, Disneyland Paris usually opens early (around 9 AM) on weekends and a little later (around 9:30 AM) on weekdays.
In any case, you should know that Disneyland Paris only publishes the opening times of the park 3 months in advance, so to know the latest updates in the calendar my advice is to download the official app of the theme park which is available for Android and iOs.
I leave you a summary of the schedules currently published:
Disneyland Park opening hours
Monday to Friday
9:30 am to 9:00 pm
Disneyland Park opening hours
Weekend
9:30 am to 10:00 pm
Walt Disney Studios opening hours
Monday to Friday
9:30 am to 7:00 pm
Walt Disney Studios opening hours
Weekend
9:30 am to 9:00 pm
When does Disneyland Paris close?
Disneyland Paris closing times are the same as opening times, they can be extended or reduced depending on the season, the day of the week and special events taking place in the theme park at times like Christmas at Disneyland or Halloween at Disneyland, for example.
Thus, Disneyland Paris may close early (around 6:30 PM) on weekdays and later (around 10 PM) on weekends depending on the time of the year you go.
For this reason, when planning your visit, I recommend that you download the Disneyland Paris app so that you always have the park's opening times up to date on your mobile phone. The app is available for Android and iOS.
How long does it take to see Disneyland Paris?
The best time to spend in the park is unhurried. To see both Disneyland Paris and Disney Studios properly, you need a minimum of two days as they are two large theme parks where there are many shows to see, many rides to ride and many things to enjoy.
However, if you are on a tight schedule and are only staying for one day, my advice is to choose one of the two, especially Disneyland Paris if it's your first time in the city.
When is Disneyland Paris least crowded to visit?
Naturally, the days when it tends to be less crowded are weekdays. Waiting times are quite short to ride the attractions from Monday to Friday. The most popular rides take about 15 minutes at the most, while the rest of the rides take about 5 minutes at the most.
On weekends the situation changes completely and Disneyland Paris is packed to the rafters. Waiting times are longer to get on the rides. On Saturdays it can take between 45 and 90 minutes for the most popular rides, while on Sundays it can take between 15 and 45 minutes.
How can I save time queuing at Disneyland Paris?
At the ticket office
When you go to visit a place as fun and exciting as Disneyland Paris, you want to get in as soon as possible to have a good time and not waste time queuing for miles at the ticket booths to get your tickets.
This is one of the most popular tourist attractions in Paris, so if you want to save time waiting in the queues at the ticket office and avoid getting tired even before riding all the attractions in the park, my advice is to buy your Disneyland Paris tickets online in advance, you will avoid hassles and start having fun there from the very first minute!
At the attractions
The best way to avoid queues at the attractions of the theme park or at least to reduce as much as possible the waiting time is to buy the Disneyland Paris FastPass ticket.
The price of this FastPass may cost a little more than a general admission ticket, but it is worth it if patience is not your strong point or if you are planning to spend only 1 day in the Disney parks or 2 days in the Disney parks in the park.
In case you are going to spend more days in Disneyland Paris (around 3 days in Disneyland or 4 days in Disneyland) you might not be so interested.
Checking the most and least crowded attractions in real time
A trick to save time in the queues at Disneyland Paris attractions is to download the Disneyland Wait Times app (available for Android and iOs) on your phone, which tells you in real time which attractions are more or less crowded at any given time.
I recommend it because it is quite useful for planning your route around Disneyland Paris.
When is the best time to visit Disneyland Paris?
If you want to meet less people in Disneyland Paris, the best time to visit Disneyland Paris is either from mid-January in Paris to mid-March in Paris or from mid-April in Paris to mid-May in Paris. However, at these times there may be fewer events and shows scheduled.
In case you want to live a complete Disneyland Paris experience where you can enjoy as many attractions, shows and events as possible for a longer time, the best time to go to the theme park is in the summer months and in special seasons such as Christmas, Halloween, New Year's Eve or Disney's Magical Fireworks and Bonfire.
In return you will have to share the park with more visitors and waiting times for rides can be longer. Patience!
How can I enter the park before the official opening time?
If you would like to be one of the first people to enter Disneyland Paris on the day of your visit, there is a very exclusive option that will allow you to enter before the official opening time when the park opens to the general public. This is to book the Extra Magic Time service (available for Disney hotel guests and Infinity Pass holders).
With the Extra Magic Time service you can enter every morning at 8:30 AM to enjoy the theme park attractions before anyone else and be among the first to have your photo taken with the friendly characters of the Disney universe. The rest will be able to do it from 9 AM or 9:30 AM depending on the day.
What are the opening hours for Disney Village?
Disney Village opens every day at 7:30 AM and it is one of the places in Disneyland Paris where you can go to take a break from all the fun.
It's full of restaurants, shops, bars and entertainment areas for the whole family - the perfect place to keep the party going when you want a change of scenery!
You'll find it between Disneyland Park, Disney Hotels and Walt Disney Studios Park. Disney Village usually closes around 12am or 1am.