How to Get from Paris–Beauvais Airport to Paris
Beauvais Airport, known as "Paris' third airport", is a popular choice for travellers visiting the French capital on low-cost airlines. Here are the best ways to get from here to the City of Light.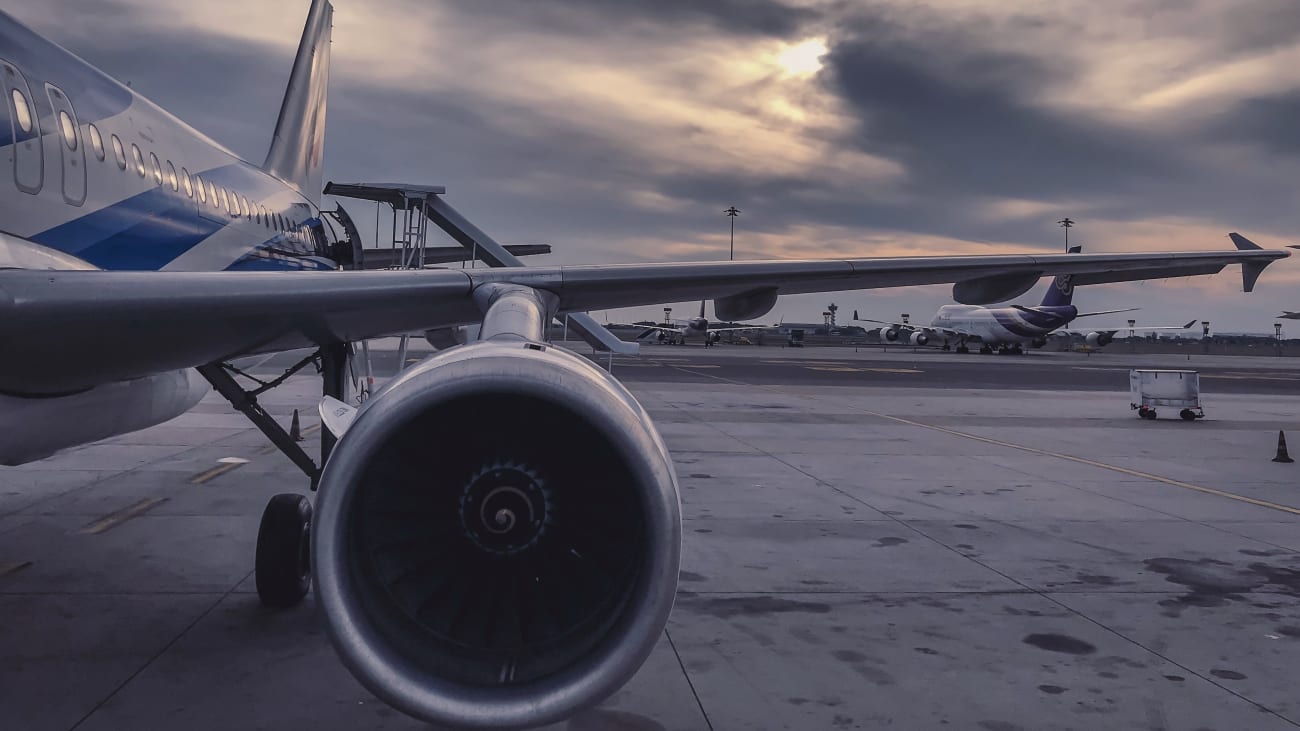 Beauvois airport is located in Tillé, about 85 kilometres north of Paris. It is known as the third airport in Paris, after Charles De Gaulle and Orly(here's how to get to Paris from Charles De Gaulle airport and how to get to Paris from Orly airport) because most of its users have the French capital as their final destination.
In this post I'll tell you about the means of transport to get from Beauvois airport to Paris and everything you have to discover on your trip to Paris. There are options for different budgets and depending on the time you want to spend on the journey: take note of the details to choose the one that best suits your trip.
1 A means of transport to suit your needs: private transfers
There are several companies offering private transfer services between Beauvois airport and the city of Paris. The advantage of these services is convenience and flexibility: they pick you up when you arrive, without queues, and take you directly to your destination. In other words, this option saves you, once in Paris, having to decide how to get around the city of Paris to get to your hotel or flat.
Another advantage is that you can customise your trip according to your preferences or your travel expectations. For example, you can choose different models of car or minibus, depending on the number of people you are travelling with or the way you like to move around.
Services usually include a professional driver, welcome sign service and free cancellations up to 24 hours before pick-up. Some also offer luggage storage or extra stops in the city itself.
Useful information
Timetable: Whatever you need. The contact forms ask you for your flight details and explain how you will meet at the airport.
Price: The price varies, depending on factors such as the vehicle you choose.
For example, a return service can cost approximately €300 in a vehicle that seats three people with three items of luggage. The service includes airport pick-up and personalised transfer directly to your hotel or flat. Depending on the offer, it may or may not include free waiting time.
If you choose a vehicle for more people, such as a 15-seater minibus, the price of the private transfer increases and can cost around €550.
Journey time: The journey by road between Beauvois airport and Paris takes about one hour and twenty minutes. These services include a transfer to the door of your accommodation, so the trip inside Paris may increase the journey time.
Intermediate stops: Some private transfer services include in the price several stops within the same city. You may be interested if you are travelling with a group but staying in different hotels.
Do I need to book? Yes, it is a personalised service, so they need your arrival details, number of passengers and destination in advance.
2 A direct and economical option: the Paris - Beauvais shuttle bus
There is a shuttle bus service that runs directly between the airport and the capital. Departure times, both from Paris and from the airport, are adapted to those of the airlines. This makes this option very convenient for travellers: you don't have to leave in plenty of time or wait for long hours in an airport lounge.
This option is also economical; adults pay approximately €29 for a return trip and children (up to the age of 11) pay approximately €20. And for the youngest children (up to the age of 4) the trip is free.
If your itinerary is not yet fully booked and you haven't decided when to return, you can redeem your return journey up to 12 months after the purchase of your ticket.
Or, if you prefer, you can buy a one-way ticket only. The price is in line with the return ticket, it is not more expensive: adults pay about €15 and children about €10.
The destination stop in Paris is the Pershing car park at Porte Maillot. It is very well served by the city's public transport: it connects with line C of the RER (Paris regional trains) and line 1 of the metro. It is very close to the Champs Elysées, so you can start sightseeing as soon as the bus doors open.
Useful information
Timetable: There is a wide range of bus services between the airport and Paris, and they coincide with flight arrivals and departures.
The first departure from Paris is at 03:10 in the morning and arrives at the airport at 04:25. From then on, there are departures almost every hour, although I advise you to check the timetables on their website, as they are coordinated with the airlines and are not regular. They make it very easy for you: next to the departure time, they indicate for which flight the journey is intended.
Departures in the opposite direction, from the airport to Paris, start at 08:30 and arrive at Maillot at 09:45. The website also tells travellers which flight each bus is for.
Price: For adults, a return trip costs about €29 and for children about €20. A single trip is about half the price: Approximately €15 for adults and €10 for children. For small children (up to 4 years) the trip is free of charge.
Journey time: On both routes, the journey takes about one hour and fifteen minutes. However, bear in mind that it is a bus, and that road journeys are subject to traffic problems.
Intermediate stops: None. Most airport users are heading to Paris, so this route to the capital is direct. Very convenient.
Do I need to book? I recommend that you book your ticket. You can buy them directly at the ticket office, but you risk running out of seats or queuing and missing the bus.
3 If you like driving, hire a car straight off the plane
If you plan to travel by car during your trip to Paris, there are several companies that offer car rental directly at the airport, such as Europcar, Avis, Budget or Hertz.
The advantage of this option is the flexibility it gives you: you can start your trip as soon as you get off the plane, make as many stops as you want and get directly from the airport to your accommodation, without the need to take the Paris metro or any other means of transport once you arrive in the city.
You can check the models available for your travel dates online. There is a range of economy cars, but luxury vehicles or even motorhomes are also available. This is another advantage of this option: you can customise your trip according to your preferences. The price varies depending on factors such as the range of the vehicle and the length of the trip.
The service to find a private car for hire at Beauvais is available on the airport's own website, under the "passengers" tab, and shows you the cheapest options first. You can hire a car at Beauvais airport and return it to the same place the following week for approximately €500. As the range improves and the vehicle's priorities increase, the price can go up to around €1,800.
I advise you to research the cars available online for your travel dates and when you decide to book before you arrive. That way you are sure to find what you want and you only have to pick up your car from the car hire desk on the airport grounds.
One thing to be aware of is that there are two places where you can pick up your rental car at Beauvais airport, depending on the company you choose: in car park 3 and in an area set up for this purpose in front of terminal 2, between the bus station and the car parks. Ask the company you hire from for directions or follow the signs with "Car rental" or a silhouette of a car with a key on top of it.
Useful information
Opening hours: If you have booked, you will be able to collect your car on arrival, although be aware that car rental companies at Beauvois airport have business hours. Make sure it is compatible with your flight, so you don't have to wait for the office to open to pick up your car.
Price: The price of a rental car depends on many factors. The cheapest option to rent a car from Beauvois airport for a week is around €500. From that price, you can customise your option with more features.
Travel time: The journey to Paris by car takes about an hour and twenty minutes.
Stops in between: Well, you drive, so you decide the itinerary.
Do I need to book? Yes.
4 If you're not in a hurry, take the regional express train (TER)
Another option to get from Paris to Beauvois airport and vice versa is to take the regional express train. You will see it signposted TER.
From Paris Gare du Nord you can take a regional train to Beauvois SNCF station. The journey takes an hour and 30 minutes, but it's not direct, so although it has the advantage of being a cheap option, it's not very practical. It may be worthwhile if your hotel in Paris is at the Gare du Nord.
Once you get to Beauvois train station, it's still a long way to the airport, which you can either take a regular bus or a taxi. In the former case, you'll have to add the cost of a bus on line 6 (public transport, so the fare is around €1) to the cost of your journey, which takes about 30 minutes. Buses leave both the train station and the airport twice an hour, between 7.30am and 7.18pm.
If you decide to take a taxi between Beauvais train station and the airport, the fare is about €16 and the journey time is slightly less than the bus, about 20 minutes extra to add to your train journey. The timetables are more flexible, of course, as they leave when you want them to.
Useful facts
Timetable: There is a high frequency of trains between Gare du Nord and Beauvais, up to 26 trains a day on weekdays, with the first train leaving at 06:07. The first train departs at 06:07. You can check if there are trains at the time you need on their website.
Price: The price of a train ticket between Paris(Gare du Nord) and Beauvais is approximately €16. To this price you have to add the cost of the bus or taxi you need to get from this station to the airport.
Journey time: One hour and thirty minutes, plus another half hour if you want to take a bus to the airport or a taxi, which will take about 20 minutes to get from Beauvois train station to the airport.
Intermediate stops: Yes, you must necessarily change trains and stop at Beauvois train station. There you have to take another means of transport to finish your journey. If you decide to take a bus instead of a taxi, it also has intermediate stops.
Do I need to book? No, it is not necessary to book (it is a public transport option, so you can buy your ticket directly at the ticket office), but it is advisable: some trains are full. It may be the one you need to get to your flight, so you'd better book to ensure you get a seat.
5 The last option for this journey is a taxi
Although the taxi rank is directly at the airport and may be a good option for travel to closer locations, taxis between Paris and Beauvais airportare not a popular or practical option due to the distance between them.
is not a popular or practical option due to the distance between them.
A journey between these two points can cost €170 at the cheapest fare (between 7am and 7pm). If you travel in the evening, you can pay up to €200.
Also, given that Beauvois airport is mostly served by low-cost airlines, you're likely to pay more to take a taxi into Paris than you paid for your flight.
I recommend that for this journey you choose one of the other options I suggest.
Useful facts
Timetable: Whatever you want. The taxi rank is just outside the airport, so as soon as you arrive you will have a taxi available.
Price: Between €170 and €200 approximately, depending on the normal or night fare. Bear in mind that road transfers are always subject to possible traffic jams, which in this case will raise the taximeter. Also, depending on where you are going in Paris, the journey may be longer and more expensive.
Journey time: Approximately one and a half hours, depending on where you are staying in Paris or on possible traffic jams on the road.
Intermediate stops: No.
Do I need to book? No.
Comparison of means of transport
These are the options you have to get from Beauvais airport to the city of Paris. You have a choice, depending on the trip you choose: from public transport to private transfer.
For you to see everything at a glance, I have put the most important information in this table.
BUS
Duration: 1 hour and 20 minutes
Price: 29€ approximately
Do I need to book?: Yes
Is it direct?: Yes
PRIVATE TRANSFER
1 hour and 30 minutes
From 300€.
Yes
Yes
RENTAL CAR
1 hour and 30 minutes
From 350€ (one week)
Yes (week)
Yes
TRAIN
2 hours
25€ - 50€
No
No
TAXI
1 hour and 20 minutes
170€ -200€
No
Yes
Now you have all the details to get to Paris and start enjoying the city. Here are some tips to help you have the best trip ever and have fun!