10 Best Things to Do in Bruges in a Day Trip From Brussels
With an excursion from Brussels you will fall under the spell of Bruges. I'll tell you what you'll see with your guide and what you should see in your free time.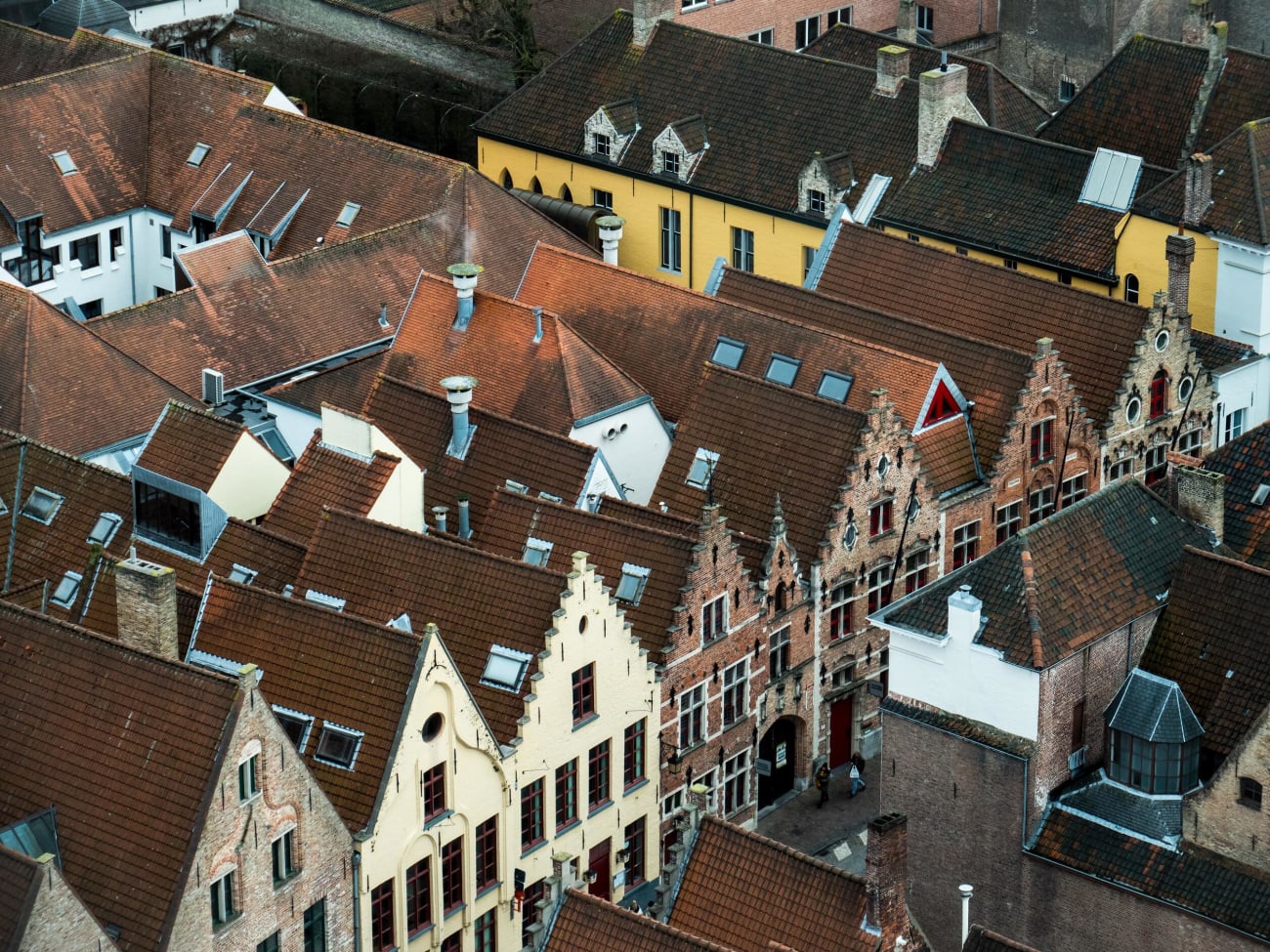 Ready to fall in love with one of Europe's most beautiful cities? Even if you're short on time, one day will be enough to explore its key sights - if you know what they are, that is.
Here's a list of the essential things to see and do in Bruges so you can make the most of your trip to Bruges from Brussels.
1. Stroll through the Grote Markt
It is the most classic image of Bruges, it stars in thousands of postcards and as soon as you see it, you will know why: its beauty is incomparable. It is also known as the Market Square, as it has been hosting a market since 958 and is a UNESCO World Heritage Site.
Once you get there, the first thing that will catch your eye will be its north side, with several small, colourful medieval houses lined up to decorate the square with the typical architecture of the area. Also note the central monument in the square, dedicated to two local heroes who fought against the French in the 14th century.
On its other sides, you will also see several palaces and classical buildings that are worth stopping to admire. Of course, you will also see its Bell Tower, but I will tell you more about it later, as it requires a separate paragraph.
This is a good place to stop for a bite to eat at the street food stalls when you get the munchies. Find a bench or a corner with a good view and enjoy a bite to eat.
2. Go to Burg Square
You can't miss this square: it is connected to the previous one via the Breidelstraat, so take the opportunity to visit it after enjoying the Grote Markt.
Unlike the Market Square, which stands out for its colour, in this square the façades are grey and contrast with the golden elements of its façades.
Right on this square are two of the city's main attractions, which I also recommend 100%: the Town Hall and the Basilica of the Holy Blood.
3. Step inside the City Hall
One of the most striking façades on the Burg Square is that of the city's magnificent Town Hall. You can visit the interior for just €2 and it's a short visit that's well worth it.
Its gothic hall and historical hall are the main elements of a visit to this imposing gothic building that presides over the centre of Bruges.
Visiting hours start at 09:30 and it closes at 17:00, so if you want to see inside, don't leave the visit until late afternoon.
4. Take a boat trip along the canals
A boat trip will be an unforgettable experience during your stay in Bruges. There are tours in small, classic wooden boats that will take you to the most beautiful and hidden corners of the city.
You will even have the chance to discover one of its bridges and pass underneath it. Without a doubt, a good way to take a break from strolling around the city while you relax and enjoy the city from a different perspective.
These cruises last about half an hour and cost less than €8 per person, so neither time nor budget will be an excuse for not taking to the water to explore Bruges.
5. Enjoy the exquisite gastronomy
Eating in Belgium is always a pleasure, and Bruges is no exception: as you stroll through its beautiful streets, you'll recognise the sweet smell of chocolate wafting from some of the shops.
Along the way, you'll also see visitors and locals alike enjoying a plate of mussels and chips or Belgian soups on the city's most charming terraces.
Join them and make the most of your time in Bruges to discover the city's best dishes. If you're afraid of falling into a tourist trap, I've put together this guide to the best places to eat in Bruges. Bon apetit!
6. Behold the beauty of St. Boniface Bridge
St. Boniface Bridge is one of the many bridges that cross the city's canals. So why do we highlight this one? Because the corner on which it stands is, quite literally, postcard-perfect.
The cobbled streets around it, the medieval houses around it, the tree branches sprouting from every corner and the tranquillity of this area make it a favourite of many.
If you haven't already, get out your camera and enjoy capturing every angle of this wonderful corner.
7. Visit St Saviour's Cathedral
Bruges Cathedral was built in the 9th century and as if its years of history were not enough, both the façade and the interior of the cathedral are absolutely stunning.
You'll find it right in the centre of the city, with incredible baroque stained glass windows on its façade and a height that stands out from the rest of the houses and buildings in Bruges.
Timetables
Weekdays: 10:00 am to 1:00 pm / 2:00 pm to 5:30 pm - Monday to Friday.
Saturdays: 10:00 to 13:00 h / 14:00 to 15:30 h - Saturday
Sundays: 11:30 to 12:00 h / 14:00 to 17:00 h - Sundays: 11:30 to 12:00 h / 14:00 to 17:00 h
8. Stroll through the Minnewater Park, ideal for family visits.
Whether you're visiting Bruges with children, friends or as a couple, a visit to a park is always a good idea. And even more so if the park in question is Minnewaterpark: the setting here is magical.
In addition to a well-kept green area, the park has a beautiful lake where several white swans will be the focus of attention for all passers-by.
For a moment you'll feel like you're in a Disney film, and with good reason. What's more, the park is not far from the city centre and you won't have to go too far out of your way to get to know it.
9. Enter one of the museums
Despite its modest size, Bruges is home to a number of museums that may be of interest during your visit. In addition to a popular beer museum and a museum dedicated to chocolate (the cultural essence of the country), there are also some history and art museums.
Of these, the ones I recommend are the Groeninge Museum, a historical tour of Belgian art, and the Historium Brugge, which stands out for its virtual reconstruction of the Golden Age of the city of Bruges.
In both cases, I recommend you book your tickets in advance to avoid queuing at the ticket offices when entering the museums.
10. Visit the Belfry of Belfort
The impressive medieval bell tower that presides over the Grote Markt and virtually the entire city dates from 1240 and although it has survived several fires and attacks, its 83-metre height still stands.
It has 366 steps that separate the ground from the best view of the city, so my advice is to arm yourself with patience, take a deep breath and start the vertical path that will give you the best memory and the best photograph of Bruges.